Pawa Dominicana starts Santo Domingo - Port Au Prince flights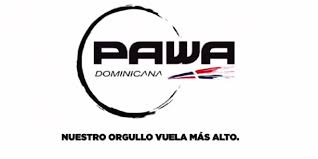 Pawa Dominicana starts Santo Domingo - Port Au Prince flights
Pawa Dominicana announced the start of the Santo Domingo Port-au-Prince route, with eight flights per week on Monday, Wednesday, Friday and Sunday. Pawa Dominicana has stated that the flights are a new option for passengers who travel weekly to and from Haiti by air. Pawa Dominican is the international flag carrier of the Dominican Republic. Pawa Dominican was created as a subsidiary airline for Pan American Airways. 
The airline has scheduled flights between the Dominican Republic, Curacao, St.Maarten, Aruba and other Caribbean destinations in 2012. Pawa Dominicana resumed scheduled services on August 2015. 
PAWA Dominicana will also have flights from:
Punta Cana - Miami, US

Punta Cana - San Juan, PR

Santiago, DO - New York (JFK)

Santiago, DO - San Juan, PR

Santiago, DO - Miami, US
Book your Pawa Dominicana flights through Alternative Airlines.