VietJet Air Tickets and Reservations with Alternative Airlines
Book Your VietJet Flight Tickets and Find Some Amazing Deals
---
About
VietJet Air is a Vietnamese international low-cost airline founded in 2007 with its hub airport at Noi Bai International Airport (HAN). VietJet Air also has a subsidiary, Thai VietJet Air.
VietJetAir operates an extensive flight network in Vietnam and is planning operations throughout the Asia-Pacific region. The opening of the two new routes helped increase the total number of Vietjet's routes connecting Hanoi with domestic and international destinations to nearly 20, thus, contributing to the capital's economic and tourism development. At the "Budgies & Travel Awards", held in London, VietJetAir, along with SpiceJet (India), easyJet (England), Southwest (USA) and AirAsia X (Malaysia), was shortlisted in the category for "Top 5 Best New Route Launch." Search and compare Vietjet flights with our simple search platform and find the best deals with Alternative Airlines. We have an English-speaking customer service team that can help you to book your flight when you contact Alternative Airlines.
---
About Thai VietJet Air
Thai Vietjet Air is a Thai airline and a subsidiary of the Vietnamese airline VietJet Air. It flies to many destinations in South East Asia, including India (Gaya), Thailand (Bangkok, Chiang Mai, Chiang Rai and Phuket), Vietnam (Hai Pong, Hanoi and Ho Chi Minh City). The airline also plans to commence operational services to Udon Thani and Krabi in 2017.
Thai Vietjet Air's vision is to become a multi-national aviation group with a route network covering the entire region and the world, providing and developing not only aviation services but also consumption products on the e-commerce platform and being a favourite and trusted brand name. Currently, the airline operates a route network covering destinations nation-wide and more than 30 regional destinations in Thailand, Singapore, South Korea, Taiwan, Malaysia, China, Japan, Hong Kong and Myanmar.
---
Destinations
VietJet Air currently flies over 15 domestic destinations, over 20 international destinations and flies to 47 destinations around Asia. These include Bangkok, Batam, Buon Ma Thuot, Can Tho, Chengdu, Chu Lai, Da Lat, Da Nang, Denpasar, Dong Hoi, Hanoi, Hai Phong, Haikou, Ho Chi Minh City, Hangzhou, Hue, Kunming, Nha Trang, Ningbo, Phu Quoc, Pleiku, Qui Nhon, Seoul, Siem Reap, Singapore, Taipei, Tianjin, Thanh Hoa, Vinh and Yangon.
Domestic Destinations
| CITY | AIRPORT | IATA |
| --- | --- | --- |
| Buôn Ma Thuột | Buôn Ma Thuột Airport | BMV |
| Cần Thơ | Cần Thơ International Airport | VCA |
| Chu Lai | Chu Lai International Airport | VCL |
| Đà Lạt | Lien Khuong Airport | DLI |
| Da Nang | Da Nang International Airport | DAD |
| Đồng Hới | Dong Hoi Airport | VDH |
| Hanoi | Noi Bai International Airport | HAN |
| Hai Phong | Cat Bi International Airport | HPH |
| Ha Long | Van Don International Airport | VDO |
| Ho Chi Minh City | Tan Son Nhat International Airport | SGN |
| Huế | Phu Bai International Airport | HUI |
| Nha Trang | Cam Ranh International Airport | CXR |
| Phú Quốc | Phu Quoc International Airport | PQC |
| Pleiku | Pleiku Airport | PXU |
| Qui Nhơn | Phu Cat Airport | UIH |
| Thanh Hóa | Tho Xuan Airport | THD |
| Tuy Hòa | Dong Tac Airport | TBB |
| Vinh | Vinh Airport | VII |
International Destinations
| COUNTRY | CITY | AIRPORT | IATA |
| --- | --- | --- | --- |
| Australia | Brisbane | Brisbane Airport | BNE |
| Australia | Melbourne | Avalon Airport | AVV |
| Cambodia | Siem Reap | Siem Reap International Airport | REP |
| China | Chengdu | Chengdu Shuangliu International Airport | CTU |
| China | Haikou | Haikou Meilan International Airport | HAK |
| China | Hangzhou | Hangzhou Xiaoshan International Airport | HGH |
| China | Kunming | Kunming Changshui International Airport | KMG |
| China | Nanchang | Nanchang Changbei International Airport | KHN |
| China | Ningbo | Ningbo Lishe International Airport | NGB |
| China | Tianjin | Tianjin Binhai International Airport | TSN |
| Hong Kong | Hong Kong | Hong Kong International Airport | HKG |
| India | Delhi | Indira Gandhi International Airport | DEL |
| Indonesia | Denpasar | Ngurah Rai International Airport | DPS |
| Japan | Ibaraki | Ibaraki Airport | IBR |
| Japan | Osaka | Kansai International Airport | KIX |
| Japan | Tokyo | Haneda International Airport | HND |
| Japan | Tokyo | Narita International Airport | NRT |
| Malaysia | Kuala Lumpur | Kuala Lumpur International Airport | KUL |
| Myanmar | Yangon | Yangon International Airport | RGN |
| Singapore | Singapore | Singapore Changi Airport | SIN |
| South Korea | Busan | Gimhae International Airport | PUS |
| South Korea | Daegu | Daegu International Airport | TAE |
| South Korea | Seoul | Incheon International Airport | ICN |
| South Korea | Yangyang | Yangyang International Airport | YNY |
| Taiwan | Kaohsiung | Kaohsiung International Airport | KHH |
| Taiwan | Taichung | Taichung International Airport | RMQ |
| Taiwan | Taipei | Taoyuan International Airport | TPE |
| Taiwan | Tainan | Tainan Airport | TNN |
| Thailand | Bangkok | Suvarnabhumi Airport | BKK |
| Thailand | Chiang Mai | Chiang Mai International Airport | CNX |
| Thailand | Phuket | Phuket International Airport | HKT |
---
Fleet
As of December 2022, Vietjet Air operates a number of Airbus and Boeing aircraft.
Airbus A320-200
Airbus A321-200
Airbus A321neo
Airbus A321XLR
Airbus A330-300
Boeing 737 MAX 8
Boeing 737 MAX 10
Boeing 737 MAX 200
---
Baggage Allowance
Checked Baggage
Passengers are limited to 32 kg and the dimensions should be 119 x 119 x 81 cm.
Due to health and safety reasons, each piece of baggage must not exceed 32 kg.
Carry on Baggage
The maximum weight allowed for hand luggage cannot exceed 7kg and 56 x 36 x 23 cm. You can also bring a personal item such as a backpack, tote bag or laptop case within 30cm × 20cm × 10 cm.
VietJet Air passengers are not allowed to pack any prohibited items in their carry-on baggage including 100ml. Liquids carried in your carry-on bag must be carried in a clear plastic zip tie bag.
---
Check-in Information
Online Check in
Online check-in is available 24 hours up to 1 hour before the flight departure time.
Airport Check in
For domestic flights, check-in closes 40 minutes before the departure time and for International flights it closes 50 minutes before the departure time.
---
Economy Class
What facilities are available
You will be served tasty meals and beverages onboard. Flight attendants are on hand to assist with your needs.
What are the seats like?
The seats offer comfort on your journey and an ample amount of legroom.
---
Hub Airport
No Bai International Airport
Nội Bài International Airport (HAN) in Hanoi, the capital of Vietnam, is the largest airport in Vietnam. It is the main airport serving Hanoi, replacing the role of Gia Lam Airport. The airport is currently the main hub of the country's flag carrier Vietnam Airlines as well as a major hub of low-cost carriers Vietjet Air and Jetstar Pacific Airlines. Other airlines that fly from and to Noi Bai International Airport (HAN) include Air Asia, EVA Air, Hong Kong Airlines and Vietravel Airlines.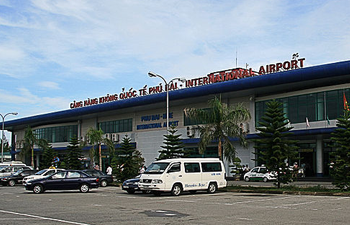 ---
Alternative Airlines to Vietjet Air
---
Airline Alliance
The airline has a codeshare agreement with Japan Airlines and Thai Vietjet Air however is currently not part of an airline alliance.
---
WiFi
There is no in-flight Wifi (Paid or Free) in any of VietJet Air flights at this current time.
---
In-flight entertainment
There is no in-flight entertainment available on Viejet Air flights.
---
Frequent Flyer Program
FUN Coin is the frequent flyer programme of Vietjet Air. With FUN Coin you can earn and spend points with VietJet Air. You can earn 'Coins' on a flight, add on's, flight vouchers, or flight passes. Please note that FUN Coin cannot be converted to cash or refunded to your account. There are three membership tiers; Silver, Gold and Platinum. Your tier level will depend on the accumulated coins.
Silver: 1 - 9,999 accumulated coin
Gold: 10,000 - 19,999 accumulated coin
Platinum: from 20,000 onwards accumulated coin.

---
VietJet Air Food
You can pre-book meals from the Jet Café menu when flying with Vietjet Air. Meals onboard include Thai fried rice, spaghetti bolognese, Vietnamese steamed cake with pork floss and more. There are also a number of drinks you can purchase including Bubble Tea, soft drinks, wine, milk, coffee and more.
---
Book VietJet Air Flights In English
If you're looking to buy VietJet Air flight tickets in English, you can do so right here, at Alternative Airlines. When you book through Alternative Airlines you can easily search and book VietJet flights in English no matter the destination you plan on travelling to. We also have an English-Speaking customer service team who will be able to assist you with any queries you may have.
---
VietJet Air FAQs
Is VietJet Air safe?
Yes! VietJet is a safe airline to fly with as it meets all of the international safety standards. VietJet has one of the youngest fleets in the world, with an average age of 3 - 4 years.
Who owns VietJet Air?
VietJet is owned by Sovico Holdings, HDBank, other organisational investors, as well as individual stakeholders. Vietjet Air is able to fly to over 55 destinations across Asia and Oceania.