Airlines will always try to sit children with their parents (subject to check-in)
Some airlines will allow travel for unaccompanied minors. Please email us to check.
The fare is based on the child's age on the date of travel.
More detailed information can be found here Traveling with children
Most airlines will let infants travel with their parent(s) for free. However some airlines will charge up to 10% of the adult ticket price. Click on 'Price Breakdown' to find out more.
If you are pregnant, but due before the flight departure date, please contact us once your baby is born and has a name. We can then add him/her to your ticket.
Infants will not be given a seat. The airlines expect parents to travel with them on their lap.
Airlines regard infants as being under 24 months old.
The fare is based on the child's age on the date of travel.
More detailed information can be found here Traveling with children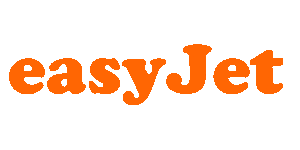 Search & Book Flights

With easyJet
Cancellation Protection
Protects
Trusted Choice
Rated 4.5 Stars. Based on 3,581 service ratings over the past year
Dedicated customer service team on hand to help
Secure payments
Cancellation Protection
Protects
Trusted Choice
Rated 4.5 Stars. Based on 3,581 service ratings over the past year
Dedicated customer service team on hand to help
Secure payments
Buy
EasyJet

Flights
Search and Buy easyJet Flights with Alternative Airlines
Make a easyJet Booking and Find Some Amazing Deals
---
About easyJet
easyJet is a British low-cost airline carrier based at London Luton Airport. The airline operates scheduled domestic and international flights to over 150 destinations in over 30 countries, and is one of the largest low-cost carriers in the UK and Europe.
easyJet was established in 1995, employing just 70 people and being based at London Luton Airport. Even in the founding business model, the airline focused on the practice of price elasticity, allowing for cheap flight tickets. Over the years, the airline has acquired many additional aircraft and airlines, establishing new bases around Europe such as Geneva, Nice and Porto. Current subsidiaries include easyJet Switzerland. In July 2017, the airline announced that it would open a new Austrian headquarters which would allow them to operate flights after Brexit.
easyJet is featured as one of our cheapest airlines on our blog about the best-value airlines in the world! The airline is also working to be more carbon-efficient, with a carbon offsetting program and research and development into an all-electric aircraft.
---
Destinations
Domestic UK Destinations
| CITY | AIRPORT |
| --- | --- |
| Aberdeen | Aberdeen Airport (ABZ) |
| Belfast | Belfast International Airport (BFS) |
| Birmingham | Birmingham Airport (BHX) |
| Bournemouth | Bournemouth Airport (BOH) |
| Bristol | Bristol Airport (BRS) |
| Edinburgh | Edinburgh Airport (EDI) |
| Glasgow | Glasgow Airport (GLA) |
| Inverness | Inverness Airport (INV) |
| Liverpool | Liverpool John Lennon Airport (LPL) |
| London | Gatwick Airport (LGW) |
| London | Luton Airport (LTN) |
| London | London Southend Airport (SEN) |
| London | London Stansted Airport (STN) |
| Manchester | Manchester Airport (MAN) |
| Newcastle upon Tyne | Newcastle Airport (NCL) |
| Southampton | Southampton Airport (SOU) |
International Destinations
| COUNTRY | CITY | AIRPORT |
| --- | --- | --- |
| Albania | Tirana | Tirana International Airport (TIA) |
| Austria | Graz | Graz Airport (GRZ) |
| Austria | Klagenfurt | Klagenfurt Airport (KLU) |
| Austria | Salzburg | Salzburg Airport (SZG) |
| Austria | Vienna | Vienna International Airport (VIE) |
| Belgium | Brussels | Brussels Airport (BRU) |
| Bulgaria | Sofia | Sofia Airport (SOF) |
| Bulgaria | Varna | Varna Airport (VAR) |
| Croatia | Dubrovnik | Dubrovnik Airport (DBV) |
| Croatia | Pula | Pula Airport (PUY) |
| Croatia | Split | Split Airport (SPU) |
| Cyprus | Larnaca | Larnaca International Airport (LCA) |
| Cyprus | Paphos | Paphos International Airport (PFO) |
| Czech Republic | Prague | Václav Havel Airport Prague (PRG) |
| Denmark | Copenhagen | Copenhagen Airport (CPH) |
| Egypt | Hurghada | Hurghada International Airport (HRG) |
| Estonia | Tallinn | Tallinn Airport (TLL) |
| Finland | Helsinki | Helsinki Airport (HEL) |
| Finland | Rovaniemi | Rovaniemi Airport (RVN) |
| France | Ajaccio | Ajaccio Napoleon Bonaparte Airport (AJA) |
| France | Bastia | Bastia – Poretta Airport (BIA) |
| France | Biarritz | Biarritz Pays Basque Airport (BIQ) |
| France | Bordeaux | Bordeaux–Mérignac Airport (BOD) |
| France | Brest | Brest Bretagne Airport (BES) |
| France | Figari | Figari Sud-Corse Airport (FSC) |
| France | Grenoble | Grenoble–Isère Airport (GNB) |
| France | La Rochelle | La Rochelle – Île de Ré Airport (LRH) |
| France | Lille | Lille Airport (LIL) |
| France | Lyon | Lyon–Saint-Exupéry Airport (LYS) |
| France | Marseille | Provence Airport (MRS) |
| France | Montpellier | Montpellier–Méditerranée Airport (MPL) |
| France | Mulhouse | EuroAirport Basel Mulhouse Freiburg (MLH) |
| France | Nantes | Nantes Atlantique Airport (NTE) |
| France | Nice | Nice Côte d'Azur Airport (NCE) |
| France | Paris | Charles de Gaulle Airport (CDG) |
| France | Paris | Orly Airport (ORY) |
| France | Toulouse | Toulouse–Blagnac Airport (TLS) |
| Germany | Berlin | Berlin Schönefeld Airport (SXF) |
| Germany | Berlin | Berlin Tegel Airport (TXL) |
| Germany | Dortmund | Dortmund Airport (DTM) |
| Germany | Dresden | Dresden Airport (DRS) |
| Germany | Hamburg | Hamburg Airport (HAM) |
| Germany | Munich | Munich Airport (MUC) |
| Germany | Stuttgart | Stuttgart Airport (STR) |
| Gibraltar | Gibraltar | Gibraltar International Airport (GIB) |
| Greece | Athens | Athens International Airport (ATH) |
| Greece | Cephalonia | Cephalonia International Airport (EFL) |
| Greece | Chania | Chania International Airport (CHQ) |
| Greece | Corfu | Corfu International Airport (CFU) |
| Greece | Heraklion | Heraklion International Airport (HER) |
| Greece | Kalamata | Kalamata International Airport (KLX) |
| Greece | Kos | Kos Island International Airport (KGS) |
| Greece | Mykonos | Mykonos Island National Airport (JMK) |
| Greece | Preveza/Lefkada | Aktion National Airport (PVK) |
| Greece | Rhodes | Rhodes International Airport (RHO) |
| Greece | Santorini | Santorini (Thira) National Airport (JTR) |
| Greece | Thessaloniki | Thessaloniki International Airport (SKG) |
| Greece | Volos | Nea Anchialos National Airport (VOL) |
| Greece | Zakynthos | Zakynthos International Airport (ZTH) |
| Hungary | Budapest | Budapest Ferenc Liszt International Airport (BUD) |
| Iceland | Reykjavík | Keflavík International Airport (KEF) |
| Isle of Man | Isle of Man | Isle of Man Airport (IOM) |
| Israel | Tel Aviv | Ben Gurion Airport (TLV) |
| Italy | Alghero | Alghero-Fertilia Airport (AHO) |
| Italy | Bari | Bari Karol Wojtyła Airport (BRI) |
| Italy | Bologna | Bologna Guglielmo Marconi Airport (BLQ) |
| Italy | Brindisi | Brindisi – Salento Airport (BDS) |
| Italy | Cagliari | Cagliari Elmas Airport (CAG) |
| Italy | Catania | Catania–Fontanarossa Airport (CTA) |
| Italy | Lamezia Terme | Genoa Cristoforo Colombo Airport (GOA) |
| Italy | Milan | Linate Airport (LIN) |
| Italy | Milan | Milan–Malpensa Airport (MXP) |
| Italy | Naples | Naples International Airport (NAP) |
| Italy | Olbia | Olbia Costa Smeralda Airport (OLB) |
| Italy | Palermo | Falcone–Borsellino Airport (PMO) |
| Italy | Pisa | Pisa International Airport (PSA) |
| Italy | Rome | Leonardo da Vinci–Fiumicino Airport (FCO) |
| Italy | Turin | Turin Airport (TRN) |
| Italy | Venice | Venice Marco Polo Airport (VCE) |
| Italy | Verona | Verona Villafranca Airport (VRN) |
| Jersey | Jersey | Jersey Airport (JER) |
| Jordan | Aqaba | King Hussein International Airport (AQJ) |
| Kosovo | Pristina | Pristina International Airport (PRN) |
| Luxembourg | Luxembourg City | Luxembourg Airport (LUX) |
| Malta | Malta | Malta International Airport (MLA) |
| Montenegro | Tivat | Tivat Airport (TIV) |
| Morocco | Agadir | Agadir–Al Massira Airport (AGA) |
| Morocco | Essaouira | Essaouira-Mogador Airport (ESU) |
| Morocco | Marrakesh | Marrakesh Menara Airport (RAK) |
| Netherlands | Amsterdam | Amsterdam Airport Schiphol (AMS) |
| Norway | Oslo | Oslo Airport, Gardermoen (OSL) |
| Poland | Gdańsk | Gdańsk Lech Wałęsa Airport (GDN) |
| Poland | Kraków | John Paul II International Airport Kraków–Balice (KRK) |
| Poland | Warsaw | Warsaw Chopin Airport (WAW) |
| Portugal | Faro | Faro Airport (FAO) |
| Portugal | Funchal | Madeira Airport (FNC) |
| Portugal | Lisbon | Lisbon Portela Airport (LIS) |
| Portugal | Ponta Delgada | João Paulo II Airport (PDL) |
| Portugal | Porto | Porto Airport (OPO) |
| Slovenia | Ljubljana | Ljubljana Jože Pučnik Airport (LJU) |
| Spain | Alicante | Alicante-Elche Airport (ALC) |
| Spain | Almería | Almería Airport (LEI) |
| Spain | Bilbao | Bilbao Airport (BIO) |
| Spain | Ibiza | Ibiza Airport (IBZ) |
| Spain | Menorca | Menorca Airport (MAH) |
| Spain | Palma de Mallorca | Palma de Mallorca Airport (PMI) |
| Spain | Barcelona | Barcelona–El Prat Airport (BCN) |
| Spain | La Palma | La Palma Airport (SPC) |
| Spain | Lanzarote | Lanzarote Airport (ACE) |
| Spain | Las Palmas | Gran Canaria Airport (LPA) |
| Spain | Fuerteventura | Fuerteventura Airport (FUE) |
| Spain | Tenerife | Tenerife South Airport (TFS) |
| Spain | Granada | Federico García Lorca Airport (GRX) |
| Spain | Madrid | Adolfo Suárez Madrid–Barajas Airport (MAD) |
| Spain | Málaga | Málaga-Costa del Sol Airport (AGP) |
| Spain | Murcia | Murcia–San Javier Airport (MJV) |
| Spain | Oviedo/Gijón | Asturias Airport (OVD) |
| Spain | Santiago de Compostela | Santiago de Compostela Airport (SCQ) |
| Spain | Seville | Sevilla Airport (SVQ) |
| Spain | Valencia | Valencia Airport (VLC) |
| Sweden | Gothenburg | Göteborg Landvetter Airport (GOT) |
| Sweden | Östersund | Åre Östersund Airport (OSD) |
| Sweden | Stockholm | Stockholm Arlanda Airport (ARN) |
| Switzerland | Geneva | Geneva Airport (GVA) |
| Switzerland | Zürich | Zurich Airport (ZRH) |
| Turkey | Antalya | Antalya Airport (AYT) |
| Turkey | Bodrum/Milas | Milas–Bodrum Airport (BJV) |
| Turkey | Dalaman | Dalaman Airport (DLM) |
| Turkey | İzmir | Adnan Menderes Airport (ADB) |
---
Baggage Information
Carry-on Baggage
easyJet passengers are permitted one cabin bag per person. Although there is no weight limit per bag, passengers must be able to lift their bags into the overhead locker. Cabin bags must be no more than 56 x 45 x 25 cm, including straps, handles and wheels.
Passengers who have paid for a Flexi, Upfront, Extra Legroom fare or are an easyJet Plus cardholder get an additional cabin bag for their flight. This must be a smaller item that can be placed under the seat, and must measure no more than 45 x 36 x 20cm.
easyJet only has space for around 70 cabin bags in the overhead lockers, so passengers may be asked to place their cabin baggage in the hold (free of charge) if the overhead lockers become full (gate checking).
Checked Baggage
easyJet pride themselves in keeping costs down of their flights, which means they don't include any hold baggage as part of their ticket. However, this can be purchased for an additional fee in the sizes 15kg, 23kg or 32kg.
Any item of checked luggage must not weigh more than 32kg, and must not exceed the combined measurements (length + width + height) of 275cm.
Excess Baggage
easyJet regularly checks that passengers cabin bags are within the size dimensions before boarding the plane, and if they are found to be over the limit, passengers will be charged to place them in the hold luggage.
Baggage which is overweight will be charged at a rate of £12 for every kilo the item is overweight, per flight.
---
Check-In Information
Online Check-in
Passengers should aim to check-in online for their flight to ensure a quick and easy process. This can be done from 30 days before flying, ending 2 hours before your scheduled flight departure time. Passengers can then either download the easyJet mobile App to display them, or print them out ready to show at the airport.
Online check-in is available on the airline website, passengers will obtain their boarding passes once online check-in is completed.
Mobile Check-in
Similar to online check-in, passengers can opt to check-in using their mobile. Simply download the easyJet mobile App and enter your booking details to complete check-in. This has the same opening times as online check-in of 30days - 2hours before your flight. From the app, you will either be able to print the boarding pass or download it to your phone to display it as a mobile boarding pass.
Airport Check-in
Passengers who have not checked in online must head to the easyJet check-in desks to check-in at the airport. Airport check-in is generally open from 2 hours to 40 minutes before the flight is due to depart. Passengers may be subject to a fee for checking in at the airport, or for printing their boarding pass.
---
Class Information
Economy Class
Onboard easyJet aircraft, the airline offer an economy-only plane. The minimum seat dimensions for this airline have a seat pitch of 29 inches, and a seat width of 17.5 inches. The economy class fare is called a 'Standard fare', and just includes a flight and a cabin bag.
easyJet offers its passengers an in-flight magazine, Boutique and Bistro inflight shop which has a variety of fresh food as well as snack boxes, healthy inflight snacks. In addition, passengers are permitted to use personal portable electronic devices on board to play games, read e-books, watch movies, listen to your favourite music and even write offline messages.
The airline includes partly free baggage, which is plenty for light travellers or weekend-trips, with the option to upgrade to additional baggage. Food onboard is not included in the price of the ticket, but items can be purchased either before flying or onboard.
Premium Economy
There is currently no premium economy class onboard this airline, however, passengers can customise their ticket with add-ons such as extra-legroom or additional baggage.
Business Class
Although there is no dedicated business class onboard easyJet flights, passengers can choose to customise their flight to get business experience. Choose the FLEXI fare, which allows you to change your flight time and date, get a free 23kg of checked baggage, dedicated bag drop at the airport, priority boarding, fast track security and a seat at the front of the plane. In addition, passengers will receive a £7 voucher for the onboard bistro to use for food or drink onboard.
First Class
There is currently no onboard first-class experience for easyJet passengers. However, there is a Signature Elite Class service, which allows passengers to get a feel of the private plane and VIP experience. This service allows passengers to have private limo access, private jet terminal and for staff to take care of your hold luggage and check-in procedures. Passengers also get access to a private security area and private suite waiting area where passengers can enjoy food and drink. This experience is only available at the select airports of London Gatwick and London Luton.
---
easyJet In-Flight Entertainment
Because all easyJet flights are designed for short-haul purposes, the airline does not provide any in-flight entertainment such as TVs or movies. However, there is an in-flight magazine called Traveller, which passengers can browse through to keep themselves entertained.
In addition, easyJet customers can access TV shows, movies, audiobooks, language courses and games through accessing its onboard wireless network "Air Time" on their personal devices. Simply connect to "On_Easyet" WIFI on board and then follow the instructions on "on.easyJet.com" on your browser. Please note that Air Time is only available on selected flights on the easyJet Switzerland network.
TV
Through "Air Time" on your personal device, you can have access to the latest TV shows onboard your easyJet flight.
easyJet Movies
Through "Air Time" on easyJet you can access your favourite movies to make the time pass quickly onboard your easyJet flight.
---
Food
easyJet Meal Options
easyJet welcomes passengers to purchase items from their Bistro menu. These are food items that can be purchased for your flight. This includes meal items such as calzone, toasties, sandwiches and wraps, but also snack boxes, savoury and sweet snacks and confectionery. These items are subject to availability.
Special Dietary Requirements
easyJet do not provide special meals for people with special dietary requirements. However, as passengers can select their own food from the inflight magazine menu, they can pick items from this menu that suit their dietary requirements. Passengers can also bring their own food onboard the flight, however, it is the passenger's responsibility to check that it complies with food import laws of the destination country.
Drinks & Alcohol
easyJet passengers can purchase a variety of drinks from the inflight menu. These include hot drinks, soft drinks and alcoholic beverages.
---
WiFi
On some flights, there is the Air Time WiFi network on easyJet flights. This can enable users to access the movies and TV shows available from the airline, onto the passenger's personal device.
This service is only available on some easyJet Switzerland flights.
---
Frequent Flyer Programme
easyJet has a frequent flyer program called easyJet Flight Club, or "the Scheme", which rewards frequent flyers with benefits. Passengers can only join this "Club" via a membership invitation from easyJet, which gives each member a unique membership number for a year, depending on if your membership gets renewed. Benefits include free name and flight changes, flight vouchers and Price Promises.
---
Airline Alliance
easyJet is currently not part of any airline alliances.
---
Special Services
Travelling with a baby
easyJet state that they fully support breastfeeding mothers, who are free to breastfeed onboard, and also have baby changing facilities onboard their planes. For more advice about flying with a baby, see this page.
Sports Equipment
Sports equipment can be added to your flight for an additional cost as long as it does not exceed 32kg in weight. Bicycles can also be checked onto your flight at an additional cost. For more information on easyJet's bike policy, as well as to find out how to pack your bike for air travel, please see our FAQ page on "Flying with a Bike."
---
Seat Selection
Choose your preferred seat with Alternative Airlines! When you make your easyJet booking, we show you the remaining seats available as well as offering you the opportunity to book the seat of your choice. Make sure you have the best flight possible and book your seat with Alternative Airlines! Find out how to book seats.
---
Deals, Discounts and Payments
Get an easyJet discount with Alternative Airlines flight promo codes when you pay with PayPal. Choose to pay for your flights in either USD or GBP and apply the airline promo when you checkout to get a discounted ticket. Or pay your easyJet ticket with any of the PayPal accepted currencies when booking. Use the search form at the top of the page to begin your search for easyJet flights and pay with PayPal.
You can easily spread the cost of your next easyjet flight when you book with Alternative Airlines. To find out which Buy Now, Pay Later payment options may be available to you please visit our dedicated easyjet - Fly Now, Pay Later page.
---
The Fleet
easyJet's current fleet comprises of over 330 aircraft, with an additional 100+ on order. It is made up solely of Airbus models, which is common of low-cost carriers. The following table summarises the easyJet fleet as of August 2021 (including easyJet UK, easyJet Switzerland and easyJet Europe).
| AIRCRAFT | IN SERVICE | ORDERS |
| --- | --- | --- |
| Airbus A319-100 | 109 | / |
| Airbus A320-200 | 166 | / |
| Airbus A320neo | 37 | 92 |
| Airbus A321neo | 14 | 16 |
---
Hub Airport
London Luton Airport
Although easyJet has a long list of operating bases, with London Gatwick being the largest, London Luton Airport is the location of the airline's head offices, too. London Luton Airport is an international airport located near Luton town, Bedfordshire. This is about 45km north of Central London, and is the UK's fifth-busiest airport, and London's fourth-busiest airport with 18.2 million passengers served in 2019.
The airport is also a base for airlines such as TUI, Ryanair and Wizz Air, as well as serving a number of other airlines such as SunExpress, Level and Blue Air.
---
Alternative Airlines to easyJet
Airlines that fly similar routes to easyJet include Ryanair, Norwegian and Vueling. Please click on the logos below to find out more:
---
FAQ's
How to get cheap flights with easyjet?
Easyjet is known for its low-cost carrier, so you're bound to find cheap flights. There are airlines that offer cheaper deals when you book early in advance, as once destinations become popular airlines tend to increase ticket prices.
A top tip when booking flights is to fly at off-peak seasons. Flying at off-peak seasons means that airlines are more likely to offer cheaper prices due to the lower demand.
When does my gate close?
The gate closes 30 minutes before your departure. At the gate easyjet uses a queuing system to board customers onto the flight. Customers who need Special Assistance will be boarded first, then the customers that have requested Speedy boarding and families with children under 5.
Have your boarding pass and travel documents ready as this will be reviewed whilst boarding onto the plane.
Please allow enough time to arrive at the gate in order to avoid missing your flight.
Can you cancel an easyjet flight?
Yes, you can cancel your flight! Just follow the simple steps: sign-in via 'Manage my Booking' and enter your booking reference number. We will show the amount that will be refunded to you minus any cancellation fees.
If you are trying to cancel your flight within 24 hours of booking, many airlines will allow you to cancel your flight and offer a full refund. However, please note that each airline is different and has a different policy.
Alternatively, you can contact us through our contact page and we'll help you cancel your flight.