Search & Buy EasyJet Flights
Let's fly!

Select your payment method to view total prices including any payment fees:
Airlines will always try to sit children with their parents (subject to check-in)
Some airlines will allow travel for unaccompanied minors. Please email us to check.
The fare is based on the child's age on the date of travel.
More detailed information can be found here Traveling with children
Most airlines will let infants travel with their parent(s) for free. However some airlines will charge up to 10% of the adult ticket price. Click on 'Price Breakdown' to find out more.
If you are pregnant, but due before the flight departure date, please contact us once your baby is born and has a name. We can then add him/her to your ticket.
Infants will not be given a seat. The airlines expect parents to travel with them on their lap.
Airlines regard infants as being under 24 months old.
The fare is based on the child's age on the date of travel.
More detailed information can be found here Traveling with children

Buy
EasyJet

Flights

easyJet Reservations with Alternative Airlines
Make an easyJet Booking and Find Some Amazing Deals
---
About easyjet
easyJet is a British low-cost airline carrier based at London Gatwick Airport. Owing to its all-economy class fleet, it is the largest airline of the United Kingdom by number of passengers carried. The airline operates domestic and international scheduled services on over 700 routes in 32 countries.
easyjet is featured as one of our cheapest airlines on our blog about the best-value airlines in the world!
---
easyjet Seat Selection
Choose your preferred seat with Alternative Airlines! When you make your easjet booking, we show you the remaining seats availible as well as offering you the opportunity to book the seat of your choice. Make sure you have the best flight possible and book your seat with Alternative Airlines! Find out how to book seats.
---
easyjet Speciality Items and Sports Equipment
Sports equipment can be added to your flight for an additional cost as long as it does not exceed 32kg in weight. Bicycles can also be checked onto your flight at an additional cost. For more information on easyjet's bike policy, as well as to find out how to pack your bike for air travel, please see our FAQ page on "Flying with a Bike."
---
easyjet In-flight Entertainment
Easyjet offers customers access to TV shows, movies, audiobooks, language courses and games through accessing its on-board wireless network "Air Time" on their personal device. Simply connect to "On_Easyjet" WIFI on board and then follow the instructions on "on.easyJet.com" on your browser.
Easyjet TV
Through "Air Time" on your personal device, you can have access to the latest TV shows on board your easyjet flight.
Easyjet Movies
Through "Air Time" on easyjet you can access your favourite movies to make the time pass quickly on board your easyjet flight.
---
easyJet Food
easyJet Meal Options
easyJet welcomes passenger to purchase items from their Bistro menu. These are food items that can be purchased for your flight. This includes meal items such as calzone, toasties, sandwiches and wraps, but also snack boxes, savoury and sweet snacks and confectionary. These items are subject to availability.
easyJet Special Dietary Requirements
easyJet do not provide special meals for people with special dietary requirements. However, as passengers can select their own food from the inflight magazine menu, they can pick items from this menu that suit their dietary requirements. Passengers can also bring their own food on board the flight, however, it is the passenger's responsibility to check that it complies with food import laws of the destination country.
easyJet Drinks & Alcohol
easyJet passengers can purchase a variety of drinks from the inflight menu. These include hot drinks, soft drinks and alcoholic beverages.
---
easyJet Discount Code and Deals
Get an easyJet discount with Alternative Airlines flight promo codes! You save on any easyJet flight going anywhere to everywhere with an easyJet voucher! Pay with PayPal and get a discounted easyJet deal! Choose to pay for your flights in either USD or GBP and apply the airline promo when you checkout with PayPal.
---
easyJet News
23rd November 2018
easyJet add 21 new routes to network
easyJet added a massive 21 new routes to its route network between 30th October—5th November. With the new routes, the low-cost carrier will fly 33 new services a week.
The airline will fly the following new routes:
- From London Gatwick to Aarhus two times a week using an Airbus A319
- From London Gatwick to Rovaniemi two times a week using an Airbus A319
- From London Gatwick to Warsaw Chopin four times a week using an Airbus A32S
- From London Stansted to Hurghada two times a week using an Airbus A320
- From London Stansted to Tel Aviv two times a week using an Airbus A320
- From London Southend to Budapest twice a week using an Airbus A320
- From Manchester to Bordeaux two times a week using an Airbus A319
- From Manchester to Faro four times a week using an Airbus A32S
- From Manchester to Budapest two times a week using an Airbus A32S
- From Berlin Tegel to Agadir two times a week using an Airbus A320
- From Berlin Tegel to Hurghada once a week using an Airbus A320
- From Berlin Schönefeld to Gran Canaria once a week using an Airbus A320
- From Berlin Schönefeld to Aqaba once a week using an Airbus A320
- From Basel to La Palma twice a week using an Airbus A320
- From Glasgow to Venice twice a week using an Airbus A320
- From Nice to Porto three times a week using an Airbus A320
- From Venice to Lanzarote twice a week using an Airbus A320
- From Amsterdam to Fuerteventura twice a week using an Airbus A320
- From Belfast to Fuerteventura twice a week using an Airbus A320
- From Bordeaux to Essaouira once a week using an Airbus A320
- From Lyon to Agadir twice a week using an Airbus A32S
31st May 2018
EasyJet to launch Belfast - Isle of Man route
Eastern Airways will no longer service passengers between the capital of Northern Ireland, Belfast, and the Isle of Man. This may also affect the airlines flights from Isle of Man to Glasgow and Newcastle, and the Belfast City to Newcastle service, which all operate on the same plane, which makes several stops. This is due to EasyJet starting flights on this route next year and Eastern Airways not sure if they can cope with the competition. The Belfast route has become infamous for airlines, Eastern only began operating the route, which originates in Newcastle, in September of last year following the liquidation of CityWing.
15th May 2018
EasyJet set to expand holiday business
The CEO of EasyJet said he would focus on attracting business passengers by introducing a new loyalty programme, strategies which he believes will drive higher returns for shareholders. This new CEO, Johan Lundgren, seeks to make his mark on the company after reporting strong first-half results. EasyJet said on Tuesday it would invest more in easyJet Holidays, with Lundgren positioning the company to better compete against his former employer holiday company TUI.
14th September 2017
EasyJet to connect with other airlines' long-haul flights for first time
Scheme allows budget carrier's passengers to book long-haul flights with other airlines to North and South America and far east
EasyJet will provide feeder traffic to long-haul carriers for the first time, the budget airline has said.
Passengers taking connecting flights through London Gatwick, such as those travelling from Aberdeen to New York, will be able to book the entire trip on easyJet's website.
The airline has formed a partnership with Norwegian and WestJet, offering flights to North and South America and the far east. Under the Worldwide scheme, passengers will also be able to connect with other easyJet flights.
About 200,000 passengers a year connect from one easyJet flight to another at Gatwick, but they have previously needed to book each flight separately and transfer their own luggage.
The announcement represents one of the most significant strategic changes made by the airline since it introduced allocated seating in 2012. Bookings will include the GatwickConnects service, meaning passengers' checked luggage will be transferred to their second flight, and if they miss their connection they will be given a seat on the next available flight free of charge.
EasyJet said it would sign up other airlines to the new system and discussions were "already far advanced" with Middle Eastern and far eastern carriers, among others.
It plans to expand to other key airports in Europe such as Milan Malpensa, Geneva, Amsterdam, Paris Charles de Gaulle and Barcelona.
The increased connectivity is due to an "innovative platform" created by flight search engine firm Dohop.
EasyJet insisted the scheme would not adversely affect its punctuality or operating model.
It will not hold flights for connecting passengers, who will be subject to a minimum connection time of two and a half hours between flights. The airline will also begin selling standalone tickets on behalf of Loganair from next month, allowing easyJet customers to book onward flights from destinations such as Glasgow and Edinburgh to Scotland's Highlands and Islands.
This would give smaller airlines access to a larger market as easyJet's website attracted about 360m visits in the past 12 months.
EasyJet's outgoing chief executive, Carolyn McCall, said: "Around 70 million passengers flying through an easyJet airport each year are connecting on to other flights, mainly long-haul, and it is this market segment that Worldwide by easyJet will open up for us."
Among destinations that can now be booked on easyJet.com are New York, Los Angeles, Orlando, Toronto and Singapore.
Ryanair began offering customers the opportunity to connect from one of its flights to another in Rome in May. It said at the time that it was continuing discussions with Aer Lingus, Norwegian and other airlines to sell connecting flights.
Aviation consultant John Strickland said: "This is primarily about customer convenience, making it easier to book multi-airline itineraries via the easyJet website but still using individual airline pricing rather than through fares.
He added: "They will also not break the low-cost carrier model as, though connections will be made easier, there will be no obligation on the airline in the event these are missed."
---
easyJet Route Map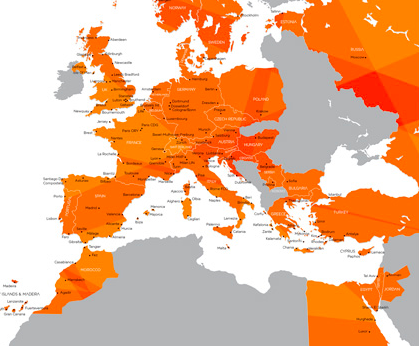 easyJet Popular Routes
London

Glasgow
Paris

London
London

Copenhagen
Manchester

Malaga
Bristol

Edinburgh
Geneva

London
---
easyJet Fleet

Airbus A319-100
---
easyJet Hub Airport
London Gatwick Airport
Gatwick Airport is 2.7 nautical miles north of the centre of Crawley, West Sussex, and 29.5 miles south of Central London. Also known as London Gatwick, it is London's second-largest international airport and the second-busiest in the United Kingdom. Gatwick is Europe's leading airport for point-to-point flights] and has the world's busiest single-use runway, with a maximum of 55 aircraft movements per hourIts two terminals (North and South) cover an area of 98,000.
Airlines that fly from and London Gatwick Airport include Virgin, British Airways, Emirates, Aegean, Aer Lingus, Goldstar Air, Aurigny and many more.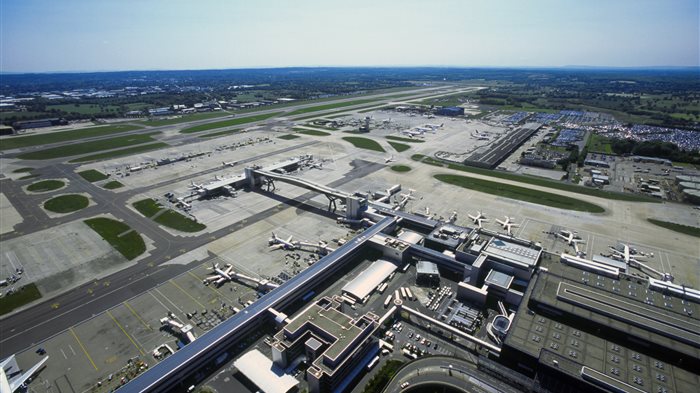 Alternative Airlines to easyJet
---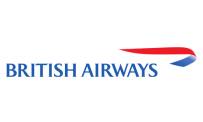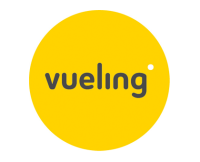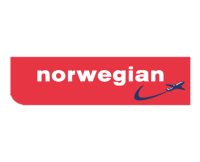 ---