Your Paypal Promo Code
Please use the promo code "PPFLIGHT20" to get £20 off on your first flight booking when you pay using PayPal.

BOOK FLIGHTS & PAY WITH PAYPAL
Let's fly!

Select your payment method to view total prices including any payment fees:

Paying made easier with PayPal

Purchasing flights with Alternative Airlines just became even easier.
You can now use PayPal to pay for your flights when booking through Alternative Airlines. Just search for flights as normal and simply select PayPal as your payment method when you decide to book.

You can either sign in to your PayPal account or pay as a guest. This new process makes booking flights with Alternative Airlines easier than ever before.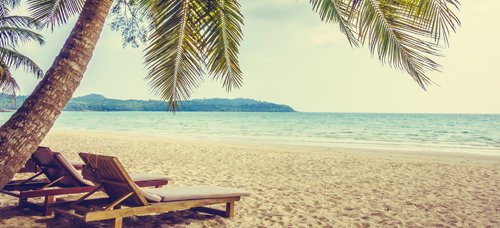 About Alternative Airlines
Alternative Airlines is a online travel agency specialising in booking flights on lesser known airlines and to remote destinations. Alternative Airlines offers you a bigger, better choice of airlines supported by a team of expert travel specialists for help and advice on your travel plans.


Alternative Airlines Announces PayPal as an Additional Payment Method for Booking Flights.
Alternative Airlines, the specialist online travel agent in booking lesser known airlines, is delighted to announce it will now accept PayPal on all of its websites making flight purchases easy and safe for its customers. PayPal is one of the leading forms of online payment, with more than 169 million accounts worldwide.
PayPal's popularity among Alternative Airline's internet-savvy customer base is already apparent. Commercial Manager Sam Argyle, stated, "At Alternative Airlines, we are always trying to make flight bookings easier for our customers. Adding a convenient, secure payment method like PayPal was a natural fit."
PayPal enables any individual or business with an email address securely, easily and quickly to send and receive payments online. PayPal enables global ecommerce as consumers can purchase goods with PayPal in 190 markets and 24 currencies around the world.

PayPal FAQs
What is PayPal?
PayPal is an e-wallet (electronic wallet) that is a safe, convenient, smart way to pay online. PayPal allows an individual with an e-mail address to send and receive payments online in a secure and cost-effective way.
PayPal can be used from computers or web-enable smart phones.
All you need is an email address to make secure online payments using your credit, debit card, bank account or PayPal balance.
By using PayPal as a payment method, you are only a couple of clicks away from flying away and your payment is completed within seconds!
What currencies can you use to pay with PayPal?
PayPal can be used for any online transactions on alternativeairlines.com in:
AUD $, CAD $, CHF, CZK, DKK, EUR €, GBP £, HKD $, HUF, ILS, JPY, MXN, NOK, NZD, PHP, PLN, RUB, SEK, SIN $, THB, USD $
Is PayPal safe?
Yes! PayPal uses SSL technology to keep your information safe. In addition, when sending a payment using PayPal, the recipient won't receive sensitive financial information like your credit card or bank account details. This makes sure that you don't have to worry about paying people you may not know.
Can I pay using PayPal Credit?
Yes! Many of our customers choose to pay in monthly installments by using PayPal Credit. To find out whether PayPal Credit is available to you, please book a flight and select PayPal as the payment method. Once you are redirected to the PayPal website, login and you will see PayPal Credit as a payment option if it's available to you.
How can I pay for flights with PayPal?
First you will need to Sign Up to a PayPal account.
Then search and select your flights on www.alternativeairlines.com and once you have filled out your customer information, select PayPal as a payment option and follow the steps. Easily done in a couple of clicks!
What Travel website accepts PayPal?
We do at Alternative Airlines! We know that this is a safe and secure way to pay for many of our travelers and want to make sure they feel comfortable when reserving their flights.