Search & Book Spirit Airlines Flights
Let's fly!

Book
Spirit Airlines

Flights

Book Direct with Spirit Airlines and Alternative Airlines
Spirit Airlines is an American ultra low-cost carrier headquartered in Miramar, Florida. Spirit Airlines operates scheduled flights to over 57 destinations throughout the United States as well as international destinations including Latin and South America. Spirit Airlines has two major operating hubs located in Fort Lauderdale and Detroit.
Spirit Airlines brand themselves as an 'ultra low-cost' carrier with the slogan 'Less Money, More Go'. The Ultra Low-Cost transition began in 2007. Ultra low-cost is simply reflected in the cost of the tickets they provide giving every individual customer 'Frill Control' - the ability to choose what extras and additional options they require to add on to the base fare. Spirit Airlines currently sit at a seat only fare offering passenger the option to add on hand luggage, hold luggage, drinks and meals, bigger seats and much more.
Spirit Airlines flies to many destinations throughout the United States, Caribbean, Mexico, Latin America and South America. Spirit's top ten airports listed by number of departures (as of November 2015) are as follows; Florida (52), Chicago-O'Hare (30), Las Vegas (28), Detroit (26), Dallas (24), Atlanta (20), Houston (17), Los Angeles (17), Orlando (16), Tampa (14), however these are only a minority of the 57 destinations served by the ultra low-cost carrier. Other destinations include Aruba, Dominican Republic, Haiti, Jamaica, Puerto Rico, Sint Maarten, United States Virgin Islands, Costa Rica, Honduras, Panama, Mexico, Colombia and Peru.
Spirit Airlines fleet is an all-Airbus fleet made up of A319, A320's and A321's. All aircraft offer passengers economy seats and 'BIG FRONT SEATS' which are a 2 by 2 configuration with extra legroom. Spirit Airlines have fantastic rewards and loyalty programs. A favourite for passengers is the '$9 Fare Club' which boasts saving passenger on average over $75 per booking. The Fare Club is as little as $59.99 to enroll and offers huge discounts and holiday packages, upto 50% off bags and more. Spirit Airlines Miles program 'FREE SPIRIT' gives passengers the chance to accumulate miles to redeem against flights.
Spirit Airlines flights and fares are readily available to book through Alternative Airlines.
In April 2017, Spirit Airlines announced it was the third US carrier to announce its impending withdrawal from the Cuban market. As with Frontier Airlines and Silver Airways , the Ultra Low-Cost Carrier blamed insufficient loads to warrant continued flights. The Floridian carrier began a 2x daily Fort Lauderdale Int'l-Havana Int'l service on December 1 last year. As it stands, the carrier will begin reducing frequencies from next month before completely withdrawing from the Cuban capital from June 1. Silver Airways will withdraw from Cuba from April 22 while Frontier's last flight to the island is scheduled for June 4.
Beginning of May 2017, Spirit Airlines confirmed that it has abandoned plans to take delivery of any more A320neos until 2019. In May 2017, Spirit Airlines announced it had steadied operations as mass cancellations ended. The Miramar-based airline (Nasdaq: SAVE) said its abnormal wave of flight cancellations has come to a halt, with fewer than 1 percent of its flights cancelled since Mother's Day and no cancellations since the start of the week. Earlier in the month, the airline was reporting as many as 50-60 flights cancelled a day across its system, stranding thousands of passengers. The ultra-low-cost carrier blamed the weeks-long episode on group of unionized pilots who, according to a complaint filed earlier this month, were refusing to pick up extra flights or work overtime at an unusual rate.
Route Map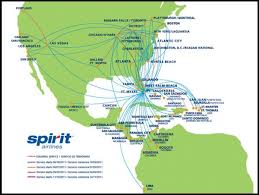 Popular Routes
Miami

San Juan
Port-au-Prince

Miami
Miami

Santiago
Tampa

Miami
Miami

Orlando
Kingston

Miami

---
The Fleet
---
Dallas / Fort Worth International Airport
HUB Airport
Dallas / Fort Worth International Airport is the main international airport serving Dallas. It is the main hub airport for American Airlines, UPS Airlines and Ameriflight. It has seven runaways and can handle nearly 65 million passengers every year.

---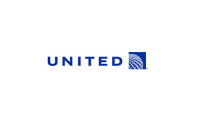 ---
Book Flights with Spirit Airlines
Make a Spirit Airlines reservation and find some amazing deals with discounted Spirit Airlines tickets at Alternative Airlines. Spirit Airlines flies to many destinations offering a cost effective and safe service to all its passengers. Let Alternative Airlines help find you cheap Sudan Airways tickets and make international and domestic flight reservations on Spirit Airlines today.
Browse the most popular Spirit Airlines flight routes to destinations worldwide. Alternative Airlines can help you make reservations on Spirit Airlines for international flights to lots of destinations. Use the following list of routes to help you plan your next flight. Book Spirit Airlines flights on Alternative Airlines to save big! Alternative Airlines is an online travel agency, specialising in booking lesser known airlines and remote destinations.
Dynamic Spirit Airlines is the first "Ultra Low Cost Carrier of the Americas" . Based in Florida, Spirit operates domestic flights and international services to the Caribbean, Mexico, Central and South America. Spirit Airlines flights Spirit Airlines is the biggest ULCC (Ultra Low Cost Carrier) in the USA, operating to 42 destinations. In typical budget airlines fashion Spirit allows it's customers to choose (and pay for) the services they want. Spirit's ultra low cost model is driven from numerous efficiencies, new aircraft and dedicated staff allowing the airline to pass on the savings to their customers travelling to the Caribbean, Latin American and the USA. Spirit operate a young all Airbus fleet of a A319 and A321 aircraft with all leather seats and has the option of Big Front Seat fares which give extra leg room. This is a point to point airline so if you are booking two flights to reach your destination please allow plenty of time for possible delays as the airline will not be responsible for missed flights Spirit Airlines operate a young, modern fleet of 35 Airbus A319 and A321 aircraft which is expanding! On November 15, 2011, Spirit entered an agreement for an order of 75 Airbus A320s, including 45 A320neo aircraft to be delivered between 2016 and 2021. This is in addition to an existing order of 33 A320 aircraft scheduled for delivery from November 2011 through the end of 2015. Spirit Airlines friendly and reliable Spirit Airlines has grown from an airline operating within Florida to the biggest ULCC operating to US, Caribbean and Latin America. They have some really great fares and operate to over 40 airports, most of which are prime vacation destinations. With their really low fares Spirit can, and do, offer fantastic value for money fares. Check these out at Alternative Airlines for some great offers. The airline has progressively grown to offer a great variety of destination and to cope with future expansion have placed orders for a further 50 Airbus aircraft, now that really is some commitment to the future. This really is a great airline which strives to provide low-fares with friendly and reliable service to its customers. Flop into some leather and have a very large SPIRIT, and for those who remember Rock on Norm....
READ MORE ABOUT SPIRIT AIRLINES
How to pay
You can pay for your flights with Spirit Airlines in the currency and payment method of your choice when booking through Alternative Airlines.
We accept PayPal making flight purchases with Spirit Airlines easy and more secure for customers. PayPal is one of the leading forms of online payment, with more than 169 million accounts worldwide.