How to book bags
on my account
STEP
1
Once you have booked flights, head to your Account section, which can be accessed by clicking 'Login' on the top right hand side of our website, or by following this link. Once signed in, you will be able to view your dashboard. To book bags onto an existing flight, click flights.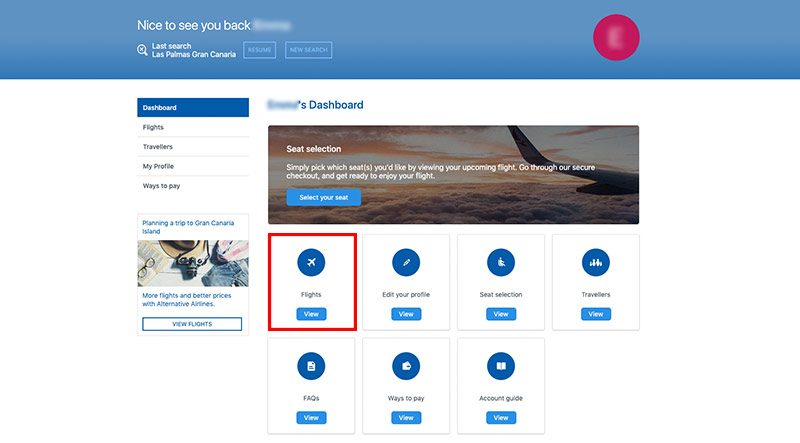 STEP
2
In here, you will be able to view all existing flights. You can check how much baggage is already included on your flight, but if you would like more, click on 'Select your bags'.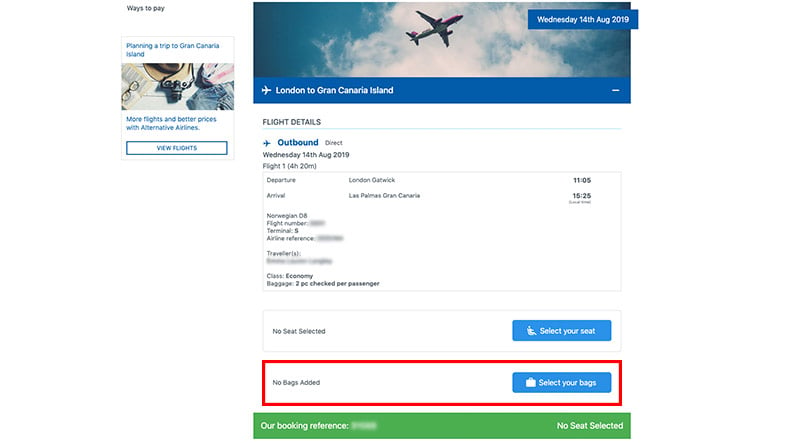 STEP
3
Click the '+' button to add however many bags you require. The price will show, depending on the cost that the airline charges for additional bags. Click on 'Make Payment' once you are satisfied with your new baggage amount.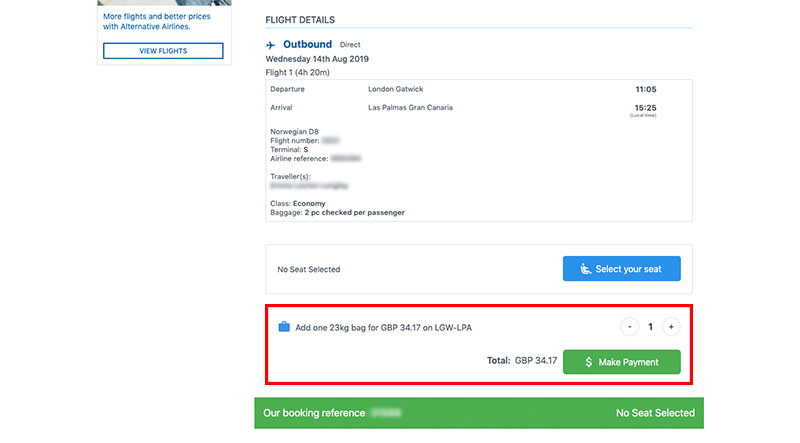 STEP
4
Check the payment amount is correct, and enter your email address. Click 'Proceed to payment'.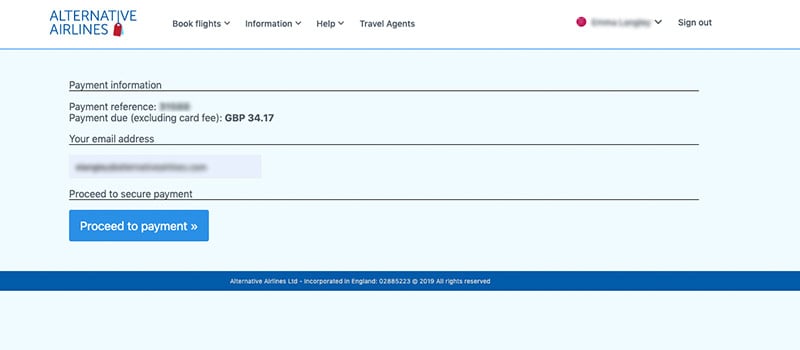 STEP
5
Choose your payment method and fill out the required payment details as directed.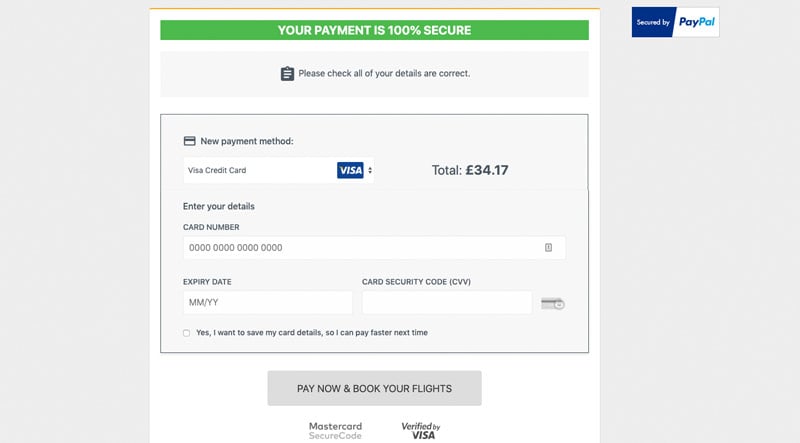 STEP
6
Once your payment has been confirmed, you will be able to head back to the dashboard, and view your flights where your paid-for, additional baggage will show up on your confirmation.