Work with us
Let's fly!

Select your payment method to view total prices including any payment fees:

WHY DON'T YOU COME

AND JOIN US?
Considering a career in the travel industry? Enjoy coming up with new ideas and not afraid to try something new? Alternative Airlines is a young growing company that strives to provide an accessible flight for everyone all over the world.
THE AA TEAM
We pride ourselves on having a flexible, easy-going atmosphere where everyone works hard and feels comfortable at the same time. The Alternative Airlines team are extremely driven and committed to everything they do, from creating new ideas to helping our customers.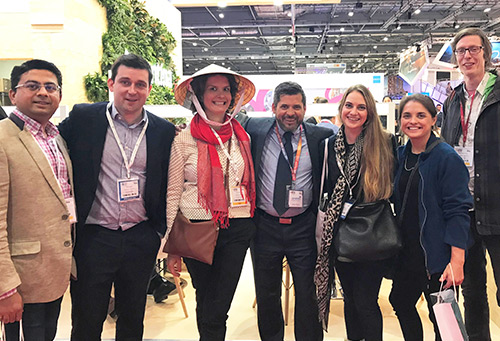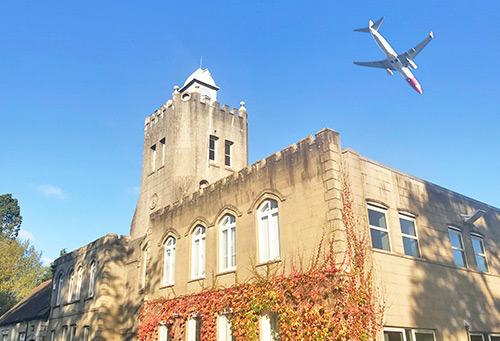 THE HEADQUARTERS
We are based in Horley, right next to Gatwick Airport. Our recently renewed office provides an inspiring and peaceful work environment for our growing family. So interested in working with us? Have a look at the latest vacancies available below.
Vacancy

Digital Designer

Key area: Programming/Developer

Salary: depending on experience

Attendance: full time

We are expanding the team and looking for a talented and creative Digital Designer to join our team! The role will be focused on the design of Alternative Airlines' platform. Projects will include designing and implementing new features into the flight booking process such as the My Account portal, creating customer-facing landing pages to promote new features and airlines available through Alternativeairlines.com as well as maintenance and enhancement of the existing front-end platform. Working collaboratively, and alongside a cross-functional team you will take a user-centred design approach to address complex design problems and provide sound, creative solutions. You'll devise compelling ideas, ideate possibilities and create concepts and designs at different levels of fidelity. You will have a hands on approach with a keen eye for bringing designs to life with great interfaces whilst maintaining the structural integrity and standard of the frontend codebase. Through effective design and implementation, the successful candidate will create excellent user experience across all devices including desktop, mobile and tablet.
Skills Range
Strong understanding of HTML and CSS.
An eye for good design and what makes a good user experience.
Basic understanding of PHP and comfortable working on the front-end code within or alongside it.
Confident working with Javascript and jQuery.
Experience building mobile friendly and responsive designs.
Experience of e-commerce in travel and airline preferred, but not essential.
Understanding and experience in version control using for example Git and Git workflows.
A passion for excellent user experiences and interactions.
Familiarity with pre processing tools, such a Sass/Less, Grunt is preferable, but not essential.
You have experience of using Adobe creative suite and/or Sketch.
You are willing and able to communicate your ideas with the team as well as take direction and feedback.
Attributes
Graduate.
Willingness to learn new techniques and skills.
Entrepreneurial.
What we expect from you
You will be passionate about digital design, and focused on the user, and their experience. You'll feel comfortable working across the whole product lifecycle, from conception through to completion.
You will have proven design skills and preferably you have prior experience of working in a commercial setting (preferably within e-commerce). You will have an ability to translate business ideas into elegant, user friendly design solutions.
Employee benefits
Highly competitive salary.
Access to discounted air travel.
Opportunity to attend airline hosted events.
23 days holiday.
Flexible working.
We have regular socials and try to afford our staff the right work-life balance to make sure they can focus on the things that matter to them.
Vacancy

Customer Service - Ticketing & Reservations

Place of work: Your home!

Salary: depending on experience

Attendance: part time

Want to work from home? Want to be part of a growing company without leaving your house? Alternative Airlines is enjoying a period of high growth and we are looking to recruit Customer Service Agents to join our team. You will be part of a strong, hardworking team and will be fundamental to the success of Alternative Airlines. Currently, Alternative Airlines' Customer Service Team is open from 8AM – 8PM everyday. We have a team of 7 Customer Service Agents who work in shift patterns across these hours. Due to the high growth and developing business from the US, we are looking to recruit Customer Service Agents to work from Home to extend the opening hours for our customers.
Role & Responsibilities
Answering calls and offering our clients a high level of customer service.
Building flight itineraries for our clients.
Making reservations in Amadeus.
Ticketing and refunds.
Working Queues.
Ensuring the highest level of Customer Retention.
Working alongside the marketing team to identify trends and customer behaviour.
Engage with our customers through Feefo reviews and provide any feedback to development team to improve the website.
Assisting in the website planning and design of the booking process.
Hours of work
Shift Work.
20:00 – 24:00 Monday – Friday.
Essential Skills
Confident telephone manner.
Travel agency experience or GDS experience is useful.
Passionate and enthusiastic.
Be able to work at a fast pace whilst maintaining high attention to detail.
Willingness to learn entries in Amadeus.
What we offer
Competitive salary per hour.
Full training given.
Modern office.
Free parking.
Pension scheme.
Free Wi-Fi.
Summer and Christmas parties.
Travel Perks.
Outdoors Chess Set and Table Tennis Table.