Buy
American Airlines

Flights

Search and Buy American Airlines Flights Online with Alternative Airlines

Make an American Airlines reservation and find some amazing deals with discounted Iraqi Airways tickets at Alternative Airlines

Pay American Airlines flights with PayPal or other major payment methods
---
American Airlines is a major American airline based in Texas and flies to many destinations worldwide. American Airlines flies to destinations such as Saint John's, Buenos Aires, Sydney, Nassau, Santiago, Beijing, Shanghai, Bgota, Barranquilla, Cali, Cancun, Merida, Managua, Panama City, Lima, Puerto Vallarta, Santa Ana, San Diego, Oakland, Ontario and many others. Buy American Airlines flights with PayPal Credit or with other payment methods
American Airlines has code share agreements with Air Tahiti Nui, Fiji Airways, Cape Air, Alaska Airlines, Intejet, Gulf Air, Jetstar Airways and Korean Air.
With nearly 200 daily departures operated by the youngest fleet of the global network carriers in the U.S., the only three-class transcontinental service, unmatched customer service on the ground and in the air and more than eight decades of experience serving Los Angeles, American Airlines has a rich history as Southern California's premier airline to domestic and international destinations.
---
Class Fares
American Airlines offer main cabin with Economy seats and standard legroom.
Also American Airlines offers
Economy Plus
Premium Economy
Business
First Class service
---
Loyalty Program
American Airlines passengers can choose their preferred seats for free if they are AAdvantage elite status members, oneworld Sapphire, oneworld Emerald and oneworld Ruby members and customers who purchase a full-fare Main Cabin ticket.
In-flight Wifi, On board power and good connectivity is available on selected domestic and international flights with American Airlines.
Seat back screens with free entertainment and on selected flights, American Airlines Business Class travellers, can use the Samsung Galaxy tablet, loaded with new movie releases, hit TV programs, games, music and best-selling book excerpts.
American airlines offer in flight meals depending on length and destination, passengers can choose from a variety of snacks and fresh meals for sale.
Additionally, complimentary meals, beer and wine are available on most international flights.
---
News
11th June 2018
American Airlines launches new non-stop flights to Philadelphia
American Airline will now fly non-stop from Will Rogers World Airport, Oklahoma, to Philadelphia International Airport. From this week, the two new flights have been put on sale, in a bid to increase connectivity between the Northeast and trans-Atlantic. The move is integral for Oklahoma business travellers, who will see this new non-stop Eats Coast service as a massive corporate opportunity, as they will save over two hours in journey times. The first flight departs at 5:45 a.m. to make northeast connections in the morning, and the second is at 10:52 a.m. to make transatlantic connections in the afternoon. Flights will depart from Philadelphia at 9:10 p.m. and 11:44 p.m. You will now be able to make this non-stop flight reservation through Alternative Airlines. <
1st June 2018
Boeing outsell Airbus thanks to American Airlines order
Airbus and Boeing have long been in a battle over the number of orders they take in, and according to reports, April of this year was no different. Statistics show that Boeing outsold Airbus 78 to 68 in April 2018. American Airlines were among the airlines that Boeing sold to.
The following is an overview of the sales that Boeing made in April 2018:
Boeing sold 25 Boeing 787-9 aircraft to American Airlines
Boeing leased a further 22 Boeing 787-8 aircraft to American Airlines
UTAir Aviation look to replace their Boeing 737NG aircraft with an order of 30 Boeing 737 MAX's
Boeing sold 1 Boeing 787-8 aircraft to Uzbekistan Airways, which will be Uzbekistan Airway's 8th Boeing 787-8 to join its fleet
14th May 2018
American Airlines branches out to Podcasts
American Airlines. First you could take to the skies. Then you could search and make your American Airlines booking online. Now you can listen all about the whats and whys the business has developed as such in their new podcast. Earlier this year, the airline was debating ideas around about how to reach its more than 120,000 employees. They quickly settled on a podcast format. "Tell Me Why,", the title of the new venture narrates little bites of American Airlines corporate wherefores, generally no longer than eight minutes. This was debuted in January, in response to an internal survey that found employees wanted to hear more from the company. Topics have included American's rationale behind adding certain routes, fares and work day issues. This week, the company plans to state its new rules for passengers bringing emotional-support animals on board its flights on its 19th "Tell Me Why" episode. The show features a company executive, and Albert Rizzi, an advocate for accessibility for the blind and founder of My Blind Spot, an advocacy group for the blind that has been working with American to help make its platforms more accessible for the blind.
28th February 2018
American Airlines, Qantas re-seek U.S. nod for joint venture
American Airlines Group Inc (AAL.O) and Qantas Airways Ltd (QAN.AX) are making a second attempt at gaining U.S. regulatory permission for a venture that would allow them to coordinate prices and schedules, threatening to cancel services if they are rejected.
28th February 2018
American Airlines, Qantas re-seek U.S. nod for joint venture
American Airlines Group Inc (AAL.O) and Qantas Airways Ltd (QAN.AX) are making a second attempt at gaining U.S. regulatory permission for a venture that would allow them to coordinate prices and schedules, threatening to cancel services if they are rejected.
The pair's application for a joint venture covering the United States, Australia and New Zealand was rejected in 2016 under the Obama administration amid opposition from rival carriers Hawaiian Airlines Inc and JetBlue Airways Corp.
The airlines have said they hope the new administration will look more favorably on an application as President Donald Trump has promised to boost U.S. industry through lighter regulation and a more hands-off approach to anti-trust enforcement.
"The proposed joint business will significantly improve service, stimulate demand and unlock more than $300 million annually in consumer benefits that are not achievable through any other form of cooperation," Qantas said in a statement on Tuesday.
The statement added that a rejection could result in Qantas reducing the frequency of, downgrading or even cancelling its A380 service between Sydney and Dallas/Fort Worth, while American may further reduce services between Los Angeles and Sydney and Auckland.
American Airlines and Qantas currently rely on codeshare agreements to make those routes economically viable. If the venture is approved, the two could offer more flights, including to cities not currently served by either.
21st September 2017
American Airlines to launch Los Angeles to Beijing flights after months-long delay
American Airlines will launch daily service from Los Angeles to Beijing this November, bringing to an end a stalemate with the Chinese government over airport access that led to a months-long delay.
The inaugural flight will depart on Nov. 5 from Los Angeles International Airport at 10:55 a.m. and arrive in Beijing at 4:20 p.m. local time. American first announced the start of service on social media last month.
The new route will help grow American's China presence and strengthen its international service at Los Angeles International Airport, where the Fort Worth-based career will be the only U.S. airline offering nonstop
American first received permission from the U.S. government to operate the coveted route last November, beating out a bid by rival Delta Air Lines. Under the current bilateral aviation agreement, U.S. carriers are limited to a total of 154 weekly flights to China.
But the Chinese government didn't immediately grant American takeoff and landing slots at Beijing Capital International Airport, the world's second-largest airport by passenger traffic.
There was little visible progress made on resolving the issue until this summer, when American Airlines informed the DOT that it received suitable takeoff and landing slots and planned to begin service in November.
In a Tuesday interview, American's CEO Doug Parker said the company's recent $200 million investment in China Southern Airlines played a role in securing the airport slots.
"We had to work with the Chinese government, and the relationship with China Southern helped a lot," Parker said.
The Los Angeles-to-Beijing route will be American's sixth daily flight from the U.S. to China. The carrier currently has service from DFW International Airport and Chicago's O'Hare International Airport to both Beijing and Shanghai. It also has an existing Los Angeles-to-Shanghai flight.
18th September 2017
American Airlines to start all-year, daily service to Eagle County's airport
For years, only one airline — United, through a subsidiary — has provided daily, all-year air service to the Eagle County Regional Airport. That number will double starting in the spring.
American Airlines for years has brought seasonal daily service from Dallas. The airline announced in May it would expand that daily service through the fall and announced recently it would continue daily service through the spring and into the summer.
Mike Brumbaugh is the owner of Venture Sports. He's also the current chairman of the EGE Air Alliance, a consortium of local governments and business interests dedicated to improving air service into the airport.
Like flights into Salt Lake City, flights from Dallas will put visitors minutes, not hours, from the resorts.
Vail Resort Rentals owner Dale Bugby said the daily shoulder-season flights from Dallas could be "huge."
Second-home owners may end up flying into the Vail Valley more frequently, Bugby said.
"I think it's great for the economy. People will use it," Bugby said.
The future of the daily Dallas flight may also be enhanced by connections to Mexico and South America through Dallas.
"Expanded air service is not huge numbers in terms of overall people, but it's the different people that might come," Bugby said.
Beyond visitors, through, both Bugby and Brumbaugh said the shoulder-season flights could be a boon for residents.
"You're talking about three extra hours, and then parking" at Denver International Airport, Bugby said.
Brumbaugh acknowledged that flights out of Eagle are often more expensive than equivalent flights from Denver. But there's more than money in the equation, he added.
Brumbaugh said he and his wife recently traveled overseas with another local couple. On the return trip, both couples flew from Germany into Dallas. The Brumbaughs flew from Dallas to Denver; the friends flew from Dallas to Eagle.
"We left at about the same time and they got home 12 hours before we did," Brumbaugh said. After what he described as an "awesome" trip, Brumbaugh said his stress level was soon back at pre-trip levels after fighting construction, traffic and other delays. Then there's the fact that after a lengthy trip, the Brumbaughs' parking charge in Denver was more than $200.
"If I'm flying out of Eagle, parking is five minutes and security is another 20, max," he said. A difference of $100 per ticket for two people is easily justified by time and frustration saved, he said.
That price difference quickly becomes daunting for family travel, but for one or two people, the convenience far outweighs the cost, Brumbaugh said.
A ski-season flight to Phoenix seemed to be well-used by locals, Brumbaugh said. Adding all-year access to Dallas will make the airport a better option for local travelers, he said.
"I think once locals find out about this, they're going to use it," he said.
---
Route Map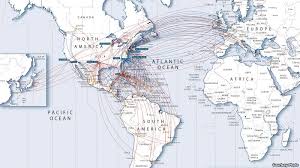 Popular Routes
Dallas

Hartford
San Jose

Dallas
Dallas

San Francisco
Sacramento

Dallas
Dallas

Los Angeles
Buenos Aires

Dallas

---
The Fleet
Airbus A319-100
Airbus A320-200
Airbus A321-200
Airbus A330-200
Airbus A330-300
Boeing 737-800
---
Dallas / Fort Worth International Airport
HUB Airport
Dallas / Fort Worth International Airport is the main international airport serving Dallas. It is the main hub airport for American Airlines, UPS Airlines and Ameriflight. It has seven runaways and can handle nearly 65 million passengers every year.


Oneworld alliance is a leading global airline network, with 15 member airlines. Oneworld alliance was founded and now consists of member airline such as Cathay Pacific, Finnair, LAN, TAM, Malaysia, Qantas, Qatar, SriLankan Airlines, Iberia, British Airways, American Airlines and many others. Oneworld alliance covers more than a thousand destinations in 155 countries.
---
---
Alternative Airlines reservations
Make an American Airlines reservation and find some amazing deals with discounted American Airlines tickets at Alternative Airlines. American Airlines flies to many destinations offering a cost effective and safe service to all its passengers. Let Alternative Airlines help find you cheap American Airlines tickets and make international and domestic flight reservations on American Airlines today.
Browse the most popular American Airlines flight routes to destinations worldwide. Alternative Airlines can help you make reservations on American Airlines for international flights to lots of destinations. Use the following list of routes to help you plan your next flight. Book American Airlines flights on Alternative Airlines to save big! Alternative Airlines is an online travel agency, specialising in booking lesser known airlines and remote destinations.
---
Pay your way
Pay for flights in USD or 70 other currencies of your choice with Alternative Airlines.
Choose from over 18 payment methods, including PayPal, Apple Pay , Fly now Pay later and Alipay
Check out all of our payment methods here.
---
About Alternative Airlines
Alternative Airlines is an online flight search complete with customer service specialising in booking flights on lesser known airlines and to remote destinations. We offer you a wider choice of airlines supported by a team of customer service and travel specialists for help and advice on your travel plans. We specialise in finding the best available fares on the widest range of airlines and making them available to you online, with prices in the currency of your choice.
Alternative Airlines handles all your travel arrangements and payments, complete with ticketed confirmation. We do not direct you to other websites or service providers. We help you through the process. This is what makes us Alternative Airlines. Check out our reviews on Feefo or our reviews page. If you want to know a little bit more about us, read our blog for our alternative travel secrets and stories.
Browse for flights, find some amazing deals, make a reservation and pay in the currency of your choice today with Alternative Airlines. Let Alternative Airlines help find you the best prices and make international and domestic flight reservations with us today.
Join the Alternative Airlines Members Club and get £100.00 back on your 5th booking with Alternative Airlines. You will have insight to many benefits and exclusive deals on over 650 airlines. Click on the Members section on the Alternative Airlines website for more information and join today. We are open every day from 8am until 8pm (UK local time).
---
American Airlines American Airlines (AA) is probably the largest airline in the world in terms of total passengers transported and fleet size, and is probably second-largest in the world (behind Air France/KLM) in terms of total operating revenues. American Airlines operates from 10 European cities to 7 US Gateways and 230 cities beyond. ________________________________________ American Airlines Flights At the end of 2007, American Airlines had flown around 94 million passengers to their chosen destination. From the UK to the US they have on average 19 flights per day with departures from London Heathrow, Manchester and Dublin. It is also a founding member of the prestigious One World Alliance. Its Frequent Flyer Programme is the largest in the world with approximately 50 million members. American Airlines is a prominent sponsor of the popular Oprah Winfrey Show. Enough said. American Airlines - AA "Is American Airlines in any way an 'Alternative Airline' ?", "No, but it is big, so surely it must be included in our web site". "Stop calling me Shirley". (With apologies to Airplane 1980.) NEWS UPDATE: OK Surely/Shirley get this.....AA and the proposed BA/Iberia tie up have announced their intention to form a mega-airline, will it happen? Who knows but if the relevant authorities say'a-yes then it could be chocks away for the formation of the worlds biggest airline (group/partnership, call it what you will...) which will have an even tighter stranglehold on world aviaton....world dominance!!watch our news pages for update.
Gol negotiates American Airlines Codeshare alliance
Brazil's GOL Airlines and American Airlines have finalised a codeshare agreement to put American's AA code on GOL's growing network of flights within Brazil.
READ MORE ABOUT AMERICAN AIRLINES
How to pay
You can pay for your flights with American Airlines in the currency and payment method of your choice when booking through Alternative Airlines.
We accept PayPal making flight purchases with American Airlines easy and more secure for customers. PayPal is one of the leading forms of online payment, with more than 169 million accounts worldwide.