Buy Flights Using Bitcoin
Book your flights today and pay with Bitcoin Why Alternative Airlines?
People really love booking with us
Don't just take our word for it, join countless others and discover why we have become the preferred choice for travellers globally.
Buy Flights with Bitcoin
Use the search feature above to browse flights from over 600 airlines and pay for your flights using Bitcoin. You'll find many airlines that accept Bitcoin through us as well as many other altcoins.

Start your Bitcoin Travel or crypto vacation today with Alternative Airlines by buying your flights in Bitcoin.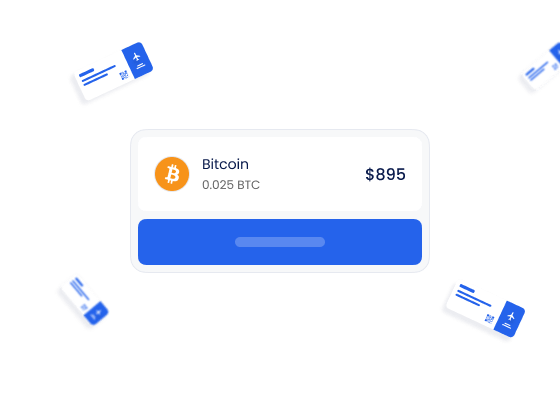 Pay for your flights with Bitcoin
Search for flights from hundreds of different airlines and pay using Bitcoin with Alternative Airlines, a travel website that accepts and takes Bitcoin.

Bitcoin is a form of cryptocurrency that uses the symbol '₿' and it's a type of currency that is completely virtual. Bitcoin is currently the leading cryptocurrency in the world and is used by around 5 million users. Bitcoin was invented in 2008 and was initially released in January 2009. Digital currency is decentralized, meaning that it isn't controlled by banks or the government.

Bitcoin is a file stored in a digital wallet and can be sent (whole or as a part) to people, or used to pay for products and services. Each transaction made with Bitcoin is recorded on a public list, constructed using blockchain technology, which makes the history traceable, meaning it's secure and stops people from spending fake coins they do not own.

Bitcoins are originally created with a computer using a process called mining, where computers have to work to solve complex problems and are rewarded with Bitcoins when solved, but you can buy them with real money or by exchanging them for items. There is a lot of stuff people can buy with Bitcoin - you can buy a computer with Bitcoin, pay bills with Bitcoin in the United States and also buy airline tickets online with Bitcoin.

We allow you to pay for plane tickets with Bitcoin through our two cryptocurrency payment providers, XMoney (Utrust has rebranded to XMoney) and crypto.com. They also offer Bitcoin Alternative and other altcoins where you can pay for your crypto vacation or BTCtrip. If you want to learn how to pay with Bitcoin, see our section below on how to use Bitcoins for flights so you can book your next Bitcoin travel.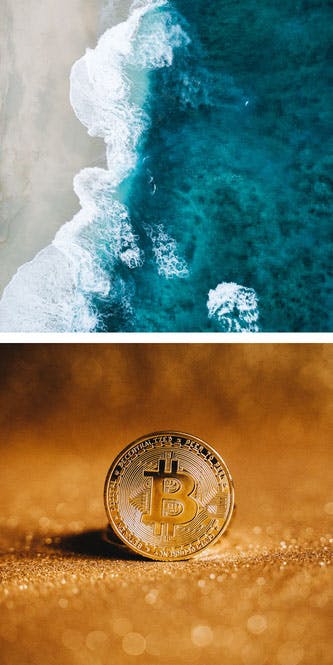 Which Bitcoin providers can I use to pay for flights in Bitcoin with?
We allow you to pay for plane tickets with Bitcoin through our two cryptocurrency payment providers, Binance Pay, XMoney and crypto.com. They also offer alternatives to Bitcoin where you can pay for your flights with other crypto coins.

You can visit any country with Alternative Airlines by making your Bitcoin flights happen. Make sure you are searching for flights in one of the currencies or countries that accept Bitcoin listed below. To change the currency you're searching in, use our currency changer at the top right-hand of the screen before you search for your Bitcoin flights.

Please see the currencies listed below that you can use with our cryptocurrency payment providers, XMoney and Crypto.com.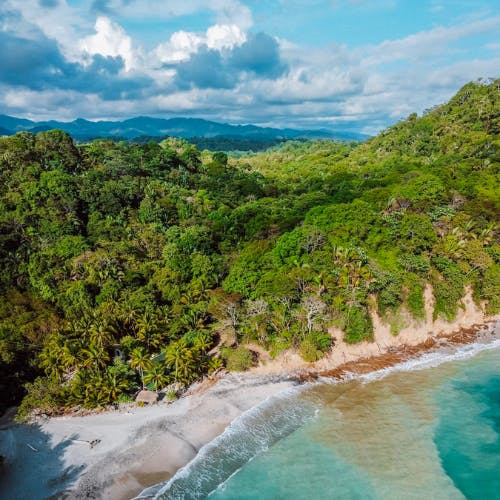 Through XMoney
United Arab Emirates Dirham
AED
Airlines that accept Bitcoin as a payment
Many airlines don't accept or take Bitcoin as a payment on their website including the likes of Expedia who aren't accepting Bitcoin anymore. However, at Alternative Airlines, you can pay on over 600 airlines that accept BTC payment through our website.

We are one of the few online travel places that accept Bitcoin. This means that even if the airline doesn't accept Bitcoin as payment on their own site, you can pay using bitcoin for flights on your chosen airline at Alternative Airlines. Make your search now and find airlines that accept Bitcoin and when you're happy, book the Bitcoin travel you've been dreaming of.

Bitcoin-friendly Airlines: Who Accepts Cryptocurrency?
Buy flights online and make your Bitcoin payment through Alternative Airlines on airlines such as American Airlines, Delta, Air Canada, Alaska Airlines, Spirit, United, Allegiant Airlines, Southwest, JetBlue, Hawaiian Airlines, British Airways, easyJet, Aegean Airlines, Avianca Costa Rica, Air India, Qantas and many more airlines across the world. Book your Bitcoin flights now and make that BTCtrip happen!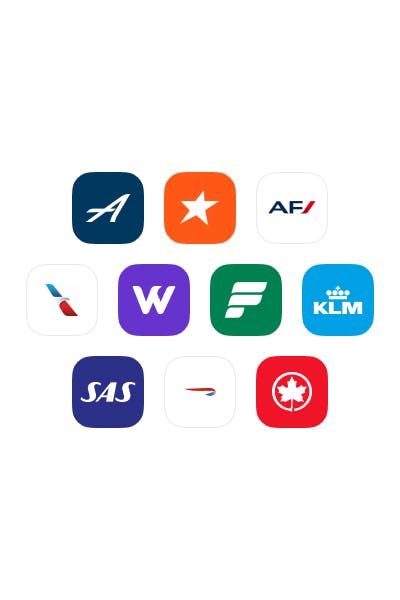 Why use Bitcoin to buy flights?
There are numerous advantages to BTC payments. Some of the main benefits are increased security, smooth transactions, low transaction fees and global accessibility:


No third-party interruptions
Bitcoin is simply peer-to-peer, with no interruptions of transactions from governments or banks. This means that if you have the funds available, paying with Bitcoin is seamless and uninterrupted.


Mobile Transactions
Bitcoin users can pay with Bitcoins anywhere providing they have access to the internet of course. This means that you don't need to have a physical wallet or card with you and can instead simply log into your e-wallet to quickly and easily pay for your Bitcoin travel tickets. This is also useful if you are purchasing flights when you are not at home, or have lost your physical cards and need a way to pay for flights.


Anonymity
Because of Blockchain technology, users who make payments with Bitcoins are anonymous. This is because the levels of encryption meaning that although every purchase made with Bitcoin is traceable, it can never be associated with a personal identity. This is much like the anonymity of cash purchases.


If you want to discover some of the many other reasons to buy with BTC on your next travel, read our blog on the 10 Reasons why you should Buy Flights with Bitcoin.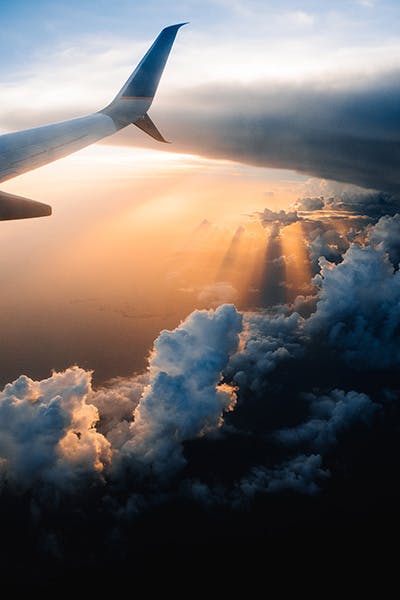 How it works
How do I pay for flights with Bitcoin?
Our Customers Love Bitcoin
As the leading BTC Travel flight booking platform, Alternative Airlines always strives hard to bring our customers a smooth and easy booking experience. Pay for your flight vacation from and to anywhere in the world using Bitcoin or a range of Bitcoin alternatives.
You can also find out why you should buy plane tickets with Bitcoin through Alternative Airlines by looking at the testimonials from our customers who have already made their flight ticket payments with Bitcoins.
"Trustworthy, cheap and fast"
I booked my ticket and paid for my flight using my BTC! Superb, cheap and fast, they are the very few websites that accept Bitcoin and you should them if you are paying with Bitcoin.
"Excellent service and quick response"
Excellent service! The customer service responded soon after my ticket was issued. I was very happy to be able to buy online with Bitcoin. It's was glad to see so many airlines that accept Bitcoin with Alternative Airlines. Can't wait for my Bitcoin travel!
"Great that Alternative Airlines accepts Bitcoin"
I love to be able to pay for my flights with my BTC. I like being able to buy my ticket with Bitcoin. I found many other Bitcoin alternative cryptocurrencies to choose from too so an all-around great site for crypto enthusiasts like me who want to book their BTC travel.
"Great site and no issues when paying with Bitcoin"
Great site and I love that I could use my BTC for flight tickets as I have never done that before. Overall, a great experience with no problems when booking my BTC travel and will be happy to book flights with my BTC through this company again.
"Easy to use and Reliable"
The site was easy to use. The option to pay with Bitcoin is great. I have no complaints when spending my BTC on flights through Alternative Airlines. I received my BTC travel tickets almost instantly and will be using the site once again.
"Great choice of payments"
Awesome site with a number of ways to pay. Alternative Airlines allows me to pay for my Bitcoin flights, something many airlines don't offer. It isn't just Bitcoin that I can pay with but I have other options to select from some Bitcoin alternatives including Ethereum and Ripple. I'm gladly looking forward to my BTC travel.
Bitcoin Travel FAQs
How to pay for my flights through Bitcoin?
Can I buy airplane tickets with my BTC?
Which airlines accept Bitcoin?
How to pay for flights with my BTC?
Is it safe to buy with my BTC?
Why should I buy flights with my BTC?
Where can I spend Bitcoin?
What can you buy with Bitcoins online?
Does Expedia accept Bitcoin?
Are you accepting Bitcoin in India?
Is Bitcoin accepted in the UK?
What is the safest way to buy flights using Bitcoin?
Is Dubai Bitcoin friendly?
What are the top destinations for Bitcoin Travellers?