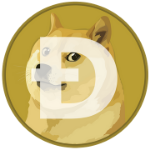 Buy Flights using Dogecoin
You can buy flights using Dogecoin (DOGE) really easily at Alternative Airlines. Once you have flights that you want to buy on our website, you'll need to then choose 'cryptocurrency' at the checkout and select Dogecoin/DOGE from the list of cryptocurrencies available. You will need to link the e-wallet that the DOGE is stored on and we will send you the e-ticket for your flights as soon as the payment has been confirmed!
---
About Dogecoin
Dogecoin (DOGE) is a cryptocurrency invented as a joke by Billy Markus and Jackson Palmer in 2013. Dogecoin is a decentralized, peer-to-peer digital currency that allows its uses to make, send and receive payments online.

DOGE also referred to as Dogecoin, features the face of the Shiba Inudog from the "Doge" meme as its logo. Dogecoin was created to be a friendly, more approachable form of cryptocurrency that could reach users that are put off by the complexity of Bitcoin. You can buy Dogecoin with fiat currency as well as the cryptocurrencies such as Bitcoin or Ethereum.
---
Why use Dogecoin to buy flights?
Transactions Per Second
Dogecoin has better transactions per second (TPS) rates in comparison with other popular cryptocurrencies. DOGE can handle 30 transactions per second, whereas Ethereum only handles 25 and Bitcoin only handles between 3 and 6.
Inflationary
The key area that separates Dogecoin from most of the other cryptocurrencies is that it is an inflationary, rather than a deflationary cryptocurrency. This means that there is no maximum limit to the number of coins that circulate.
Bright Future
Dogecoin has been doing well through 2020 as well as the beginning of 2021 where they went up by 800% in 24 hours. Dogecoin has huge financial backing from investors and recently became popular after Elon Musks tweet calling Dogecoin the 'cryptocurrency of the people' and as the popularity of the cryptocurrency grows, it will only get more popular. Its creators think it'll be within the top four cryptocurrencies within the world in the near future.
---
Dogecoin for Flights
FAQs
Can I use DOGE to buy flights?
Yes. Dogecoin is now available to buy flights at Alternative Airlines. Dogecoin is a digital currency that you can use to secure your flight ticket when booking through Alternative Airlines.
What's the currency code for Dogecoin?
The currency code for Dogecoin is DOGE. The symbol for the currency is 'Ð'.
Alternatives to Dogecoin
As well as Dogecoin, Alternative Airlines offers a range of other digital currencies including Dash, Bitcoin, USDT, Litecoin, Ripple, and UTK.