Search & Book Alaska Airlines Flights
Let's fly!

Book
Alaska Airlines

Flights

Book Direct with Alaska Airlines and Alternative Airlines
Flights to and from Alaska
Make a Alaska Airlines Airlines reservation and find some amazing deals with discounted Alaska Airlines tickets at Alternative Airlines
Check out what people say about Alternative Airlines - Alternative Airlines Feefo Reviews
---
Alaska Airlines, together with Virgin America and its regional partners, flies 40 million guests a year to 118 destinations with an average of 1,200 daily flights across the United States and to Mexico, Canada, Costa Ricaand Cuba.
Alaska Airlines is a large American airline, which flies to many destinations including: Adak, Albuquerque, Anchorage, Atlanta, Austin, Baltimore, Barrow, Bellingham, Bethel, Boston, Burbank, Cancun, Charleston, Chicago, Cordova, Dallas, Detroit, Liberia, Las Vegas, Long Beach, Manzanillo, Palm Springs, Petersburg, Philadelphia, Portland and many others.
Alaska Airlines has codeshare agreements with Aeromexico, Air France, American Airlines, Cathay Pacific, Delta Air Lines, Emirates, Icelandair and Qantas.
Alaska Airlines' fleet consists of many aircraft including Boeing 737-900ER, Boeing 737-900, Boeing 737-800, Bombardier CRJ-700, Embraer 175, Boeing 737-400, Boeing 737-400.
Alaska Airlines' First Class cabin features five inches of recline, adjustable headrests and more legroom along with Gogo Inflight Internet is available on all Alaska's fleet.
---
Baggage
Alaska Airlines allows passengers 1 carry-on bag plus 1 personal item.
For checked baggage, Alaska Airlines charges each $25 for the first and second bag and then $75 for each additional bag.
---
Frequent Flyer Program
With Alaska and Alaska Global Partners, guests can earn and redeem miles on flights to more than 900 destinations worldwide.
Alaska Airlines operates a frequent flyer program called Mileage Plan to reward regular passengers with the airline. With Mileage Plan, passengers will earn miles every time you fly Alaska Airlines or with one the airline partners.
If you fly with Alaska Airlines enough times, passengers can qualify for elite status and as a MVP, MVP Gold or Gold 75k member you can enjoy great benefits, special treatment and even bonus miles on every flight.
Members that are having children are able to freeze their membership for 1 year.
---
News
14th September 2017
Alaska Airlines named Official Airline of the San Francisco Giants
Alaska Airlines announced today that the company has signed an agreement to become the official airline of the San Francisco Giants for the next seven years, extending the partnership that Virgin America established with the organization in 2008. To celebrate this partnership and Alaska'scommitment to the Bay Area, the company unveiled the design for an Airbus 321 featuring the Giants logo and team colors that will begin flying early next year.
"Our commitment to San Francisco and our Bay Area employees has never been stronger and, as part of that, we're thrilled to extend the Giants sponsorship for the next seven years," said Andrew Harrison, chief commercial officer at Alaska Airlines. "As the official airline of the Giants, we look forward to supporting both the organization and fans at the airport and on the field for many years to come."
"The Giants are grateful to Alaska for recognizing the value we built through our partnership with Virgin America in serving both our baseball fans and airline passengers over the past ten years. We look forward to working with the great people at Alaska to continue enhancing our customers' experiences both at the park and on the plane through our new and expanded partnership," said Jason Pearl, Giants senior vice president of partnerships and business development.
The extended partnership features several cobranded elements which will be introduced over the next several months leading into the 2018 season. They include:
An Alaska Airlines customized suite located in AT&T Park's right field with views of McCovey Cove;
The naming rights to the AT&T Park Club Level which will be called the "Alaska Airlines Club Level" and be updated to combine the look and feel of the airline with the premium level experiences Giants fans have appreciated on this level of the ballpark; and
The new Giants-themed Airbus 321, operated by Virgin America, will feature the iconic Golden Gate bridge in orange across the fuselage with the orange and black Giants logo above the wing and a large black "SF" on the back section of the fuselage.
The Alaska/Giants partnership will also feature many fan-friendly components including:
Alaska in-flight Giants offers;
Special vacation packages for Giants fans through the Giants Vacations program;
Alaska serving as the presenting partner for the Giant Races, which are a series of foot races that include events such as a Half Marathon, 10k, 5k and Kids Race/Family Relay, held in Scottsdale, Sacramento, San Jose and San Francisco and benefit local community groups;
Continuation of the highly popular "Two-For-One" Flight Voucher event for the first 40,000 Giants fans attending a Giants home game each season. The first "Two-For-One" event will be this coming Sunday, Sept. 17; and
Alaska will launch a seasonal, twice daily flight from San Francisco to Phoenix, Arizona for Giants fans to attend Spring Training in 2018. The flight schedule is being finalized and tickets will go on sale later this year.
Another important element of this partnership will be the collaboration and support of both Alaska Airlines and the Giants on important community initiatives and programs focused on youth and education throughout the San Francisco Bay Area.
About Alaska Airlines
Alaska Airlines, together with Virgin America and its regional partners, flies 40 million guests a year to 118 destinations with an average of 1,200 daily flights across the United States and to Mexico, Canada, Costa Ricaand Cuba. With Alaska and Alaska Global Partners, guests can earn and redeem miles on flights to more than 900 destinations worldwide.
About the San Francisco Giants
One of the oldest teams in Major League Baseball, the 135-year old franchise moved to San Francisco from New York in 1958. After playing a total of 42 years in Seals Stadium and Candlestick Park, the team moved to the privately constructed AT&T Park in 2000. The organization is widely recognized for its innovative business practices and baseball excellence. In 2010, the franchise was named the Sports Organization of the Year by Street & Smith's Sports Business Journal and in 2012 was named Organization of the Year by Baseball America.
Since opening its gates, AT&T Park has become internationally-renowned as a premier venue in the world of both sports and entertainment. On the diamond, more than 53 million spectators have witnessed a number of magical moments, including three World Series Championships (2010, 2012 & 2014), the raising of four National League Pennants and seven playoff appearances. On June 13, 2012, the first-ever Perfect Game was thrown by Giants ace Matt Cain. In 2008, the Giants celebrated the team's 50th year in San Francisco and it was the center of the baseball universe when it hosted the 78th Major League Baseball All-Star Game on July 10, 2007. AT&T Park has also played host to some of music's biggest acts, including Beyoncé & Jay Z, the Rolling Stones, Bruce Springsteen and the E-Street Band, Green Day and Billy Joel.
Off the field, the Giants have one of the premier community outreach programs in professional sports. Through its community outreach programs, the Giants and the Giants Community Fund work with corporate and non-profit partners to raise awareness, educate and generate interest in a variety of issues important to both their fans and community. These issues include education/literacy, violence prevention, health and youth recreation and fitness. The Giants Community Fund's Junior Giants Baseball Program received the 2015 Commissioner's Award for Philanthropic Excellence, and the San Francisco Giants were named ESPN Sports Humanitarian Team of the Year in July of 2016.
14th September 2017
Alaska Airlines adds maiden B737-700P2F
Alaska Airlines (AS, Seattle Tacoma Int'l) has taken redelivery of its first B737-700(BDSF) following the arrival of N627AS (msn 30794) from the Bedek Aviation Group's P2F conversion facilities at Tel Aviv Ben Gurion earlier this month, CargoFacts reports.

The type's launch customer, Alaska Airlines, has two more B737-700s undergoing conversion with the Israel Aerospace Industries unit with deliveries expected towards year-end and the end of the first quarter of 2018 respectively. As previously reported, the carrier has an option for one more B737-700 conversion.
7th August 2017
Work begins on Paine Field to bring 9 Alaska Airlines flights to Everett
According to Mark Reichin, the Chief Operating Officer of Propeller Airports, they have begun pre-construction work which includes surveying , identifying the location for building footings, and locating utility lines; getting the site ready for construction. Construction is due to begin within the next few months.
Once construction begins, Reichin says that it will take roughly a year from start to finish before flights will take off and serve the community. From announcement to completion—that is a whirlwind.
"It's exciting because it will promote economic growth in the county, provide eaiser access to flights,, while reducing county residents' commute times when they do have to travel," Reichin said.
When asked if the growth in the county and the growth of Paine Field will negatively impact commutes and cause congestion, Reichin said it's actually the opposite.
"It will actually be the inverse," Reichin said. "Commercial flights out of Paine Field will cut down on traffic heading toward SeaTac, reducing auto traffic on I-5 by flying locally from Paine Field. This airport will serve the local community and enable easier access to commercial air transportation."
A shorter commute? Less traffic? It's every traveler's wish within this area who knows all too well how the drive is headed into SeaTac. And starting in the fall of 2018—that wish will come to fruition. More than a million North Sound residents will enjoy shorter commutes to the airport and up to nine daily departures.
"This will make it easier for so many people," Reichin said. "And will make travel less stressful."
26th July 2017
Alaska Airlines is cutting early morning flights between Bethel and Anchorage from its Tuesday and Wednesday schedules.
The change will take effect a few weeks before Thanksgiving, and will reduce the total number of flights on those days from three to two. The company will still provide early morning flights to Anchorage on the other days of the work week.
According to Regional VP Marilyn Romano, Alaska Airlines took the YK Delta's needs into account when they updated their schedule and worked to eliminate flights that weren't as popular with residents.
"We really wanted to look at it almost by day to see what the travel patterns were for our customers, really wanted to be a little more thoughtful," Romano said.
It is unclear if these schedule changes will be temporary or permanent. Romano said that the airline will evaluate the schedule later this winter and determine if any further changes should be made.
She explained that Alaska Airlines is upgrading its fleet, trading in its old combis for newer, larger planes. According to Romano, it might not be cost effective for them to fly larger planes into Bethel as often. She also noted that while the number of flights to Bethel will go down, the airline's new planes are large enough that the number of seats available to Bethel flyers will go up 23%.
These cuts could have been a lot worse. Several weeks ago, Alaska Airlines uploaded a schedule to its website that eliminated all of Bethel's early morning flights this holiday season, raising concerns that residents would no longer be able to make day trips to Anchorage for work. Romano said that that schedule was incorrect and was uploaded by mistake.
May 2017
Alaska Airlines announced it will commence scheduled operations from Paine Field. Alaska Airlines has announced that it will operate flights out of Everett Paine Field airport starting in 2018. It will be the first commercial operations for the airfield, which is home to Boeing's Everett factory and an MRO facility operated by Aviation Technical Services. Alaska says it plans to operate nine daily flights from Paine Field with a mixture of B737 and EMB-175 aircraft, although route details are not yet available. Alaska Airlines still requires approval from the Federal Aviation Administration (FAA) to clear it for flights from the airport.
22nd May 2017
Alaska Airlines has announced services to Mexico City to resume
Alaska Airlines has announced that the airline will once again be offering services to Mexico City commencing from 8th August. The airline began flying to Mexico City in 2005 but discontinued in 2015.
"We thank the U.S. DOT for its efforts to increase competition in highly desirable markets like Mexico City," said John Kirby, vice president of capacity planning at Alaska Airlines. "With our new service to Mexico City, we continue to grow our footprint in California by offering our valued guests nonstop flights to nine popular destinations throughout Mexico, more than any other U.S. carrier from California."
18th May 2017
Alaska Airlines have announced plans to commence scheduled flights from a second Seattle-area airport in 2018
Alaska Airlines plan to fly Boeing 737 and Embraer 175 jets from Paine Field in Everett, Washington
Alaska plans to provide 9 daily flights from the airfield, which is adjacent to Boeing's widebody aircraft factory. Alaska has not yet specified the destinations.
"As our region continues to grow at a record pace and Sea-Tac Airport nears capacity, the time is right to bring air service to ... the North Sound," Alaska Airlines Chief Executive Brad Tilden said in a statement.
The move will relieve the carrier's dependence on Seattle-Tacoma International Airport, which is not expected to add capacity for 10 years, Brett Smith, chief executive of Propeller Airports, which is building the terminal at Paine Field, told Reuters.
Sea-Tac, located 17 miles south of Seattle, handled 45.7 million passengers last year, making it the ninth busiest in the United States, according to the Port of Seattle website.
15th May 2017
Alaska Airlines is now allowing Loyalty Program Members to put Elite Status on hold after having children
In time for Mother's Day, Alaska Airlines has announced that Mileage Plan Loyalty Program members will be able to put elite status on hold for a year after having children.
Normally, ailrines elite status is earned on an annual basis and requires passengers to fly as many as 100,000 miles (or 120,000 on Delta Air Lines) every year in orter to maintain top tier status. Elite Members are given a broad range of benefits such as free upgrades, lounge access and a waived fees for their loyalty. However, the benefits are not permitted if the status is not maintained.
Under the new program, named "Elite Leave", members of the Mileage Plan will soon be able to effectively freeze their elite status for a year, taking time off to build a family and stay out of the skies.
28th April 2017
Alaska Airlines has announced that it will provide an air freighter service every week to Petersburg and across Alaska in june. This will be flown with a converted 737-700 next generation aircraft.
9th March 2017
Alaska Airlines announces 13 new nonstop routes from the Bay Area. These new nonstop markets from San Francisco international Airport and Mineta San Jose International Airport. With the additional flights, Alaska Airlines and Virgin America will offer guests 125 daily nonstop flights to 42 destinations from the three major Bay Area airports. The new flights build on previously announced Bay Area routes scheduled to begin in the coming months, which include San Jose-Newark, San Jose-Burbank, San Francisco-Orlando, San Francisco-Orange County, San Francisco-Minneapolis and San Francisco-Mexico City.
14th December 2016 – Alaska Airlines unveiled at San Francisco that Alaska Airlines and Virgin America "More to Love" livery on the pictured Boeing 737-990 ER 493AS. In April 2017, Alaska Airlines announced it will be launching four new routes out of Love Field. Alaska said it will add new daily flights to Seattle, Portland, San Diego and San Jose starting in August. Alaska already operates flights to Portland and Seattle out of DFW International Airport. Prior to the acquisition, Virgin America had operated daily flights to five cities -- Los Angeles, San Francisco, Las Vegas, New York's LaGuardia Airport and Washington D.C.'s Reagan National Airport. The Virgin America brand will continue to operate in the near-term, but Alaska said it plans to retire the moniker in 2019.
---
Route Map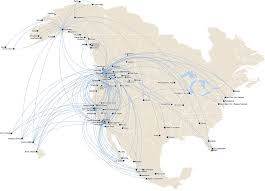 Popular Routes
Los Angeles

Adak
Bethel

Los Angeles
Los Angeles

Kahului
New Orleans

Los Angeles
Los Angeles

Kansas City
Los Angeles

Nashville

---
The Fleet
Boeing 737-400
Boeing 737-700
Boeing 737-400C

Boeing 737-400F
Boeing 737-800

Boeing 737-900
---
Los Angeles International Airport
HUB Airport
Los Angeles is the main airport serving Los Angeles Area and serves as the hub airport for American Airlines, United Airlines, Alaska Airlines, Great Lakes Airlines and Virgin America.
Other airlines which fly to and from Los Angeles include Aer Lingus, Aeroflot, Aeromexico, Air Berlin, Air Canada, Air China, Air France, Air New Zealand, Air Tahiti Nui, American Airlines, Philippine Airlines, Singapore Airlines and many others.

---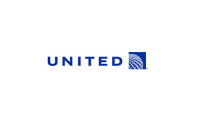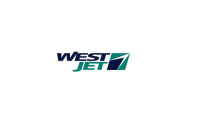 ---
Book Flights with Alaska Airlines
Make a Alaska Airlines Airlines reservation and find some amazing deals with discounted Alaska Airlines tickets at Alternative Airlines. Alaska Airlines Airlines flies to many destinations worldwide, offering a cost effective and safe service to all its passengers. Let Alternative Airlines help find you cheap Alaska Airlines tickets and make international and domestic flight reservations on Alaska Airlines today.
Browse the most popular Alaska Airlines flight routes to cities worldwide. Alternative Airlines can help you make reservations on Alaska Airlines for international flights to lots of destinations. Use the following list of routes to help you plan your next flight. Book Alaska Airlines flights on Alternative Airlines to save big! Alternative Airlines is an online travel agency, specialising in booking lesser known airlines and remote destinations.
Alaska Airlines Alaska Airlines and Horizon Air serve more than 80 cities in the U.S., Canada, and Mexico. ________________________________________ Alaska Airlines Flights in the U.S. Alaska Airlines is based in Seattle, Washington, USA and from its launch under its current name in 1944 has grown from a small regional airline into one of the US of A's largest carriers with over 12 million customers per year. As well as its hub at Seattle the airline has well developed networks of routes from Los Angeles, Portland, Anchorage and Vancouver. Horizon Air is Alaska Airlines little sister regional airline. Alaska Airlines Flights from Seattle What a great airline ! Alaska Airlines has won many prizes for its on-board service and is a consistent performer in the on-time stakes. Its local name belies its prominence on the West Coast of North America. For those aircraft spotters amongst you look out for the retro-liveried 737-800 painted specially to celebrate 75 years of flying. Alaska Airlines operate a large fleet of over 90 Boeing 737's and 20 MD-83's in their very distinctive livery.

Icelandair signs a codeshare agreement with Alaska Airlines
Icelandair signs a codeshare agreement with Alaska Airlines providing more connections between Europe and US.
Alternative Airlines is an Online Travel Agency bonded by the International Air Transport Association (IATA). We specialise in finding the best available fares on the widest range of airlines and making them available to you online, with prices in the currency of your choice.
Alternative Airlines handles all your travel arrangements and payments, complete with ticketed confirmation. We do not direct you to other websites or service providers.
We help you through the process. This is what makes us Alternative Airlines.
Browse for flights, find some amazing deals, make a reservation and pay in the currency of your choice today with Alternative Airlines.
Let Alternative Airlines help find you the best prices and make international and domestic flight reservations with us today.
Join Alternative Airlines Members Club and get £100.00 back on your 5th booking with Alternative Airlines. You will have insight to many benefits and exclusive deals on over 450 airlines. Click on the Members section on the Alternative Airlines website for more information and join today.
We are open every day from 8am until 8pm (UK local time)
READ MORE ABOUT ALASKA AIRLINES
How to pay
You can pay for your flights with Alaska Airlines in the currency and payment method of your choice when booking through Alternative Airlines.
We accept PayPal making flight purchases with Alaska Airlines easy and more secure for customers. PayPal is one of the leading forms of online payment, with more than 169 million accounts worldwide.