A Guide to Kosher Airline Food
Let's fly!

Select your payment method to view total prices including any payment fees:
Airlines will always try to sit children with their parents (subject to check-in)
Some airlines will allow travel for unaccompanied minors. Please email us to check.
The fare is based on the child's age on the date of travel.
More detailed information can be found here Traveling with children
Most airlines will let infants travel with their parent(s) for free. However some airlines will charge up to 10% of the adult ticket price. Click on 'Price Breakdown' to find out more.
If you are pregnant, but due before the flight departure date, please contact us once your baby is born and has a name. We can then add him/her to your ticket.
Infants will not be given a seat. The airlines expect parents to travel with them on their lap.
Airlines regard infants as being under 24 months old.
The fare is based on the child's age on the date of travel.
More detailed information can be found here Traveling with children


Kosher Airline Meals
How do I order a Kosher airline meal ? Which airlines even offer Kosher meals? Are Kosher meals really better? Find out everything you need to know with the Alternative Airlines' guide to Kosher airline food.
Kosher
AIRLINE MEALS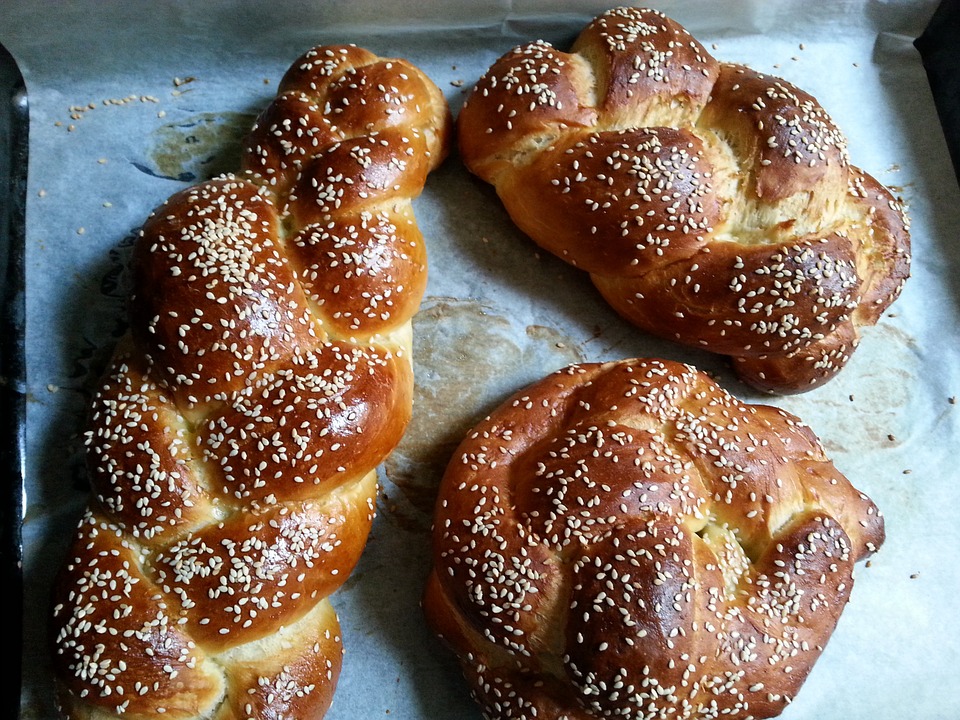 What is a Kosher airline meal?
Kosher airline food is airline food that complies with Jewish dietary law, known as kashrut. The Torah forbids the consumption of animals that do not "chew the cud and have cloven hooves." This, therefore, excludes meats such as hare, camel and pig. The Torah also prohibits the consumption of milk and meat together as well as the consumption of shellfish and other non-fish sea creatures. A Kosher airline meal is a meal which has been prepared in accordance with these dietary regulations. Kosher meals served during Passover will differ from a regular Kosher airline meal.
Are Kosher airline meals better?
Kosher meals often have a reputation for being nicer, or better quality, than regular airline meals. This may be because they are often provided by specialised Kosher airline catering companies (such as Hamasbia) rather than the airlines themselves. Frequent flyers, therefore, might find Kosher airline meals to be better because of the novelty of eating something different on their flight. Some passengers might find Kosher meals to be better because they are often accompanied by motza crackers or Kosher bread rolls, which may be of better quality than the bread served to other passengers. Not only is the food different to standard airline meals, but those who order Kosher airline food are sometimes served before other passengers, meaning that those eating a Kosher meal get to eat their meal first.
What is an example of a Kosher airline meal?
Kosher airline meals may feature fish, beef or chicken and are often served with Kosher "mezonot" or "pas Yisroel" bread rolls. Kosher meals may then be followed by tea and coffee, taken with a milk substitute. If beef is eaten as an entree then a Kosher meal will not feature any chocolate for dessert, as meat and milk may not be consumed together under kashrut. Kosher airline meals may also be served with Kosher wine.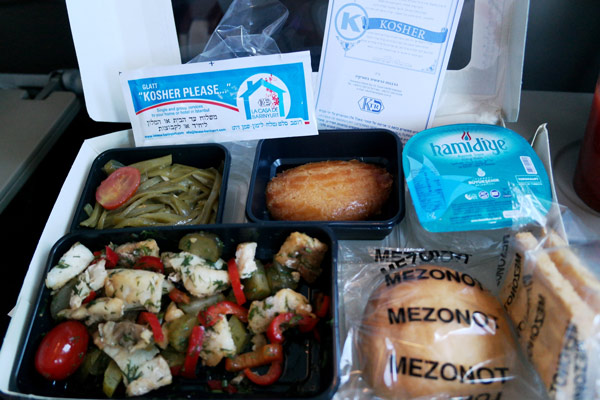 What is the Kosher Meal Airline Code?
The code for a standard Kosher Meal is KSML. Strictly Mehadrin Kosher Meals (those with a Badatz certificate of the Edah HaChareidit in Jerusalem) use the code SKML. KCML is the code for Kosher children's meals. Vegetarian Kosher meals use the code GVML.
How do I book a Kosher Airline meal?
To book a Kosher airline meal onto your flight please contact Alternative Airlines or call the airline you are flying with directly and request a KSML (Special Kosher Meal). Please see below for an outline of which airlines offer kosher airline meals and when to book.
Which airlines offer
special Kosher meals?
Check which airlines offer kosher meals and find out how far in advance to order.
AIRLINE NAME
Kosher Meal
MIN HOUR BEFORE FLIGHT
FOR PREORDER
Adria Airways
x
48
Aegean Airlines
x
24
Aer Lingus
x
48
Aeroflot
x
36
Aerolineas Argentinas
x
72
Aeromexico
x
48*
Air Astana
x
24
Air Baltic
x
24
Air Canada
x
24
Air China
x
48*
Air France
x
48
Air India
x
72
Air New Zealand
x
24
Air Serbia
x
48
Air Tahiti Nui
x
48
Air Transat
x
72
Aircalin
x
48
Alitalia
x
24
All Nippon Airways
x
24
American Airlines
x
24
Asiana Airlines
x
24
Austrian Airlines
x
48
Avianca
x
24
Azul Airlines
x
48
Bangkok Airways
x
24
British Airways
x
48
Brussels Airlines
x
48
Caribbean Airlines
-
-
Cathay Dragon
x
24
Cathay Pacific
x
24
China Airlines
x
24
China Eastern
x
-
China Southern
x
48
Condor Airlines
x
24
Copa Airlines
x
24
Croatia Airlines
x
24
Delta Airlines
x
24
Egyptair
x
-
EL AL
x
48
Emirates
x
24
Etihad
x
72
Eva Air
x
72
Finnair
x
24
Garuda Indonesia
x
24*
Gulf Air
-
-
Hainan Airlines
x
48
Hawaiian Airlines
-
-
Hong Kong Airlines
x
24
Iberia
x
24
Icelandair
x
48**
Indigo
-
-
Jet Airways
x
24
Jetairfly
x
72
Jetstar
-
-
KLM
x
48
Korean Air
x
-
La Compagnie
x
51
Lufthansa
x
24
Malaysia Airlines
x
24
Middle East Airlines (MEA)
-
-
Oman Air
-
-
Pakistan International Airlines
-
-
Philippine Airlines
x
48
Qantas
x
36
Qatar Airways
-
-
Royal Jordanian
x
24
SAS Scandinavian Airlines
-
-
Shenzhen Airlines
-
-
Silk Air
x
24
Singapore Airlines
x
-
South African Airways
x
48
Spicejet
-
-
Sri Lankan Airlines
x
-
Swiss International Airlines
x
24
TAP Portugal
x
24
Tarom Airlines
x
-
Thai Airways
x
-
Thomson/TUI
x
***
Turkish Airlines
x
24
United Airlines
x
24
Vietnam Airlines
x
24
Virgin Atlantic
x
48
Virgin Australia
x
48
Vistara
x
24
WOW Air
x
48
Xiamen Airlines
-
-
XL Airways
x
96
*Only available on international flights. **Only available in Business Class. ***Order must be made at time of booking.
Other Special Meals
Flying as a vegan or vegetarian? Please visit our vegan and vegetarian airline food page. For a list of airlines offering halal meals or gluten-free meals, please visit our Halal and gluten-free pages. Or if you'd prefer to bring your own food on the plane, make sure you check with our guide to see what you can bring in your carry-on luggage.