Our guide on flying within Alaska will help you discover popular routes, airports, and airlines that fly within Alaska. To start your search for flights, you should use the search form at the top of this page. If you book through Alternative Airlines, you can split the cost using one of our instalment plan options!
Book Flights Within Alaska
Alaska (a US state on the north coast) is a cool, scenic and full of wildlife, drawing thousands of domestic and international tourists alike each year. Anchorage is the biggest city in Alaska and is well known for its trails, wildlife and glaciers, and it is the state's cultural soul as well. Other popular cities in Alaska include Juneau, Fairbanks, Badger, Knik-Fairview and College.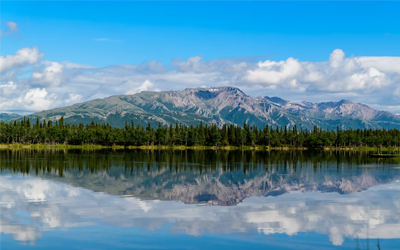 ✈ Anchorage to Juneau
Flying to cities domestically is a must and in as little as an hour and a half, you can bounce between Anchorage and Juneau. In fact, the flight route between Alaska's Anchorage and Juneau has the most number of flights per year between any two destinations in the United States.
Alaska Flights
Buy Now and Pay Later with Alternative Airlines
When you buy your flights through Alternative Airlines, you can split the cost of your flights over a period of time? In addition to making it more simple to book your flights all in one place, you can checkout by selecting one of the many installment plan options we offer and spread the cost of your flights over a fixed number of weekly or monthly payments.
Our installment plan options include Klarna, Afterpay, Affirm and Zip.
CHECK OUT OUR PAYMENT PLAN OPTIONS
---
1. Popular routes within Alaska
2. Airlines that fly within Alaska
---
Popular Routes Within Alaska
Alaska is a rich city full of wildlife, nature and majestic mountains, glaciers, fjords, crystal clear lakes, waterfalls and National Parks. The state is home to around 100,000 glaciers, including the 122 miles long Bering Glacier, which is the largest glacier in North America.
Anchorage (ANC) – Juneau (JNU)
The route between Anchorage and Juneau Airport is one of the most popular routes in Alaska. The short flight takes just an hour and a half and operates mostly Alaska Airlines flights but also offers occasional United Airlines flights too.
✈ Airlines: Alaska Airlines and United Airlines
Anchorage (ANC) – Fairbanks (FAI)
This is a short flight of just around an hour between two of the larger cities in Alaska, operated daily by Alaska Airlines.
✈ Airlines: Alaska Airlines
Top Tip: Use the search form at the top of the page to discover all the available flights between Anchorage and Janeau/Fairbanks. You can filter the search results by what's most important to you, including the cheapest price or shortest flight time.
---
All airports in Alaska
Below is a list of all airports that offer scheduled passenger flights in Alaska
| AIRPORT | IATA |
| --- | --- |
| Ted Stevens Anchorage International Airport | ANC |
| Fairbanks International Airport | FAI |
| Juneau International Airport | JNU |
| Ketchikan International Airport | KTN |
| Bethel Airport | BET |
| Kenai Municipal Airport | ENA |
| Sitka Rocky Gutierrez Airport | SIT |
| Kodiak Airport | ADQ |
| Ralph Wien Memorial Airport | OTZ |
| Nome Airport | OME |
| Deadhorse Airport | SCC |
---
Airlines that fly within Alaska
Flights within Alaska are operated by all of the largest US domestic carriers. These airlines operate flights between the major cities in Alaska, including Anchorage, Fairbanks, Juneau, Ketchikan, Bethel and others.
When you make your search with Alternative Airlines, you can filter the search results by your preferences. As well as the cheapest or quickest flights, you can also select to only view flights with a particular airline.
---
FAQs
Can I buy Alaska flights on finance?
As well as making it easier to search for the cheapest flights, Alternative Airlines can help make flying even more affordable, by helping you spread the cost of your flights over time. No matter what airline or flights you book, you can select one of our payment plans at checkout to book now, pay later. Our options include: Afterpay, Zip, Affirm, and Klarna.
Is it cheaper to fly to Anchorage or Juneau?
This ultimately depends on the departure of the airport, and other factors such as where you're flying from, you may find that flights to Juneau are cheaper. However, Alternative Airlines offers installment plan options on all flights. This means that you won't need to worry about the upfront costs of your flights and start focusing on what you want from your trip to Alaska.