Search and Buy Ryan Air Services Flights with Alternative Airlines
Make a Booking and Find Some Amazing Deals
---
About Airline
Ryan Air Services is an American airline that makes flight operations to over 70 villages in Bush Alaska flying out of its hubs in Aniak, Bethel, Emmonak, Kotzebue, Nome, St. Mary' and Unalakleet. The airline also operates scheduled passenger service out of Aniak Airport (ANI). The airline was founded in 1953 as Unalakleet Air Taxi and would offer charter services. In 1979, the company expanded its services beyond the Norton Sound and rebranded to Ryan Air. In 1985, the airlines grew and became the largest commuter carrier in Alaska by 1987, serving 85 cities and villages with a fleet of 28 aircraft.
In 1988, the airline had to close down 2 years later started operating cargo-only airline and rebranded to Arctic Transportation Services (ATS). Two decades later in 2010, the airlines changed its names back to Ryan Air. A year later in 2011, the airlines started passenger charter services out of Anchorage and in 2014, resumed regularly scheduled passenger services out of Aniak Airport (ANI).
Ryan Air Services currently operates 30 regularly scheduled flights within Alaska.
Overall, the airline has a fleet of 13 aircraft ranging from Cessnas and Pilatus that can in total carry 82 passengers at one time.
---
Destinations
As of March 2021, the airline has scheduled flights to the 30 destinations within Alaska. These destinations include Aniak, Anchorage, Unalakleet, Shaktoolik, Koyuk and Stebbins and among others. If you're looking to fly within Canada, our guide to domestic flights within Canada offers lots of helpful information.
| CITY | IATA | AIRPORT |
| --- | --- | --- |
| Aniak | ANI | Aniak Airport |
| Anchorage | ANC | Anchorage Airport |
| Unalakleet | UNK | Unalakleet Airport |
| Shaktoolik | SKK | Shaktoolik Airport |
| Koyuk | KKA | Koyuk Airport |
| Stebbins | WBB | Stebbins Airport |
| Stony River | SRV | Stony River Airport |
| Steelmute | SLQ | Steelmute Airport |
| Red Devil | RDV | Red Devil Airport |
| Crooked Creek | CKD | Crooked Creek Airport |
| Chuathbaluk | CHU | Chuathbaluk Airport |
| Holy Cross | HCR | Holy Cross Airport |
| Shageluk | SHX | Shageluk Airport |
| Grayling | KGX | Grayling Airport |
| Anvik | ANV | Anvik Airport |
| Kalskag | KLG | Kalskag Field |
| Russian Mission | RSH | Russian Mission Airport |
| Bethel | BET | Bethel Airport |
| Atmautluak | ATT | Atmautluak Airport |
| Marshall | MLL | Marshall Airport |
| Pilot Station | PQS | Pilot Station Airport |
| St. Mary's | KSM | St. Mary's Airport |
| Mountain Village | MOU | Mountain Village Airport |
| Toksook Bay | OOK | Toksook Bay Airport |
| Tununak | TNK | Tununak Airport |
| Mekoryuk | MYU | Mekoryuk Airport |
| Hookper Bay | HPB | Hooper Bay Airport |
| Chevak | VAK | Chevak Airport |
| Scammon Bay | SCM | Scammon Bay Airport |
---
Baggage Allowance
Checked Baggage
Ryan Air Services permits one bag at a maximum of 22 kg per person free of charge. Additional hold luggage will be charged at $30 for the 2nd bag, $40 for the 3rd bag, and $100 for any bag 18 kg - 45 kg. Oversize and bags over 45 kg will be charged at the per kg or lbs freight rate for the destination.
---
Economy Class
The airline mainly operates small flights and there is only one cabin class that is offered on the aircraft and that is the standard Economy class. The airline gives you amenities such as one free checked piece of baggage, refreshments, beverages, and the option of choosing your seat placement.
Seats
Seats are placed in a 1 x 1 formation depending on the aircraft, ensuring that each passenger will sit by a window, and an aisle.
---
Check-In Information
Check-In Online
Online check-in before your flight isn't required when travelling with the airline.
Airport Check-In
Passengers arriving at the terminal of the airport will need to head towards the baggage and check-in areas and will hand in their boarding pass and the airlines can then take care of their luggage. Passenger check-in is one hour prior to their departure. Boarding will start 20 minutes before the scheduled departure and must be checked in 30 minutes prior to departure time. Failure to check-in on time will result in the cancellation of the reserved seat and a $40 no-show fee.
---
Fleet
As of March 2021, the airline operates a fleet of 13 aircraft:
11 x Cessna 207 (5 passengers per aircraft)
1 x Cessna 208 (9 passengers per aircraft)
1 x Pilatus PC-12 (9 passengers per aircraft)
---
Hub Airport
Aniak Airport (ANI)
Aniak Airport (ANI) is a state-owned public airport in Aniak, within the Aniak, Bethel Census Area of the U.S. state of Alaska. The airport serves over 8.2 million passengers a year. The airport is located less than a kilometer south of Aniak.
The 2 airlines that fly to and from Aniak Airport (ANI) including Ravn Alaska and Ryan Air Services.
---
Frequent Flyer Program
The airline currently doesn't have a frequent flyer program.
---
Airline Alliance
Ryan Air Services isn't currently part of any airline alliance.
---
Alternative Airlines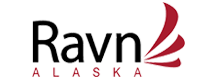 ---