Search and Buy Alaska Seaplanes Flights with Alternative Airlines
Make an Alaska Seaplanes Reservation and Find Some Amazing Deals
---
About
Alaska Seaplanes is a commuter airline in Southeast Alaska, based in Juneau, Alaska. The airline is based at Juneau International Airport (JNU) and flies to many destinations within Southeast Alaska, serving more than 10 destinations overall.
Alaska Seaplanes was founded in 1997 and went through many changes under different names. The airline was originally owned by Craig and Aral Loken, who sold the airline to former Wings of Alaska managers, Mike Stedman and Kent Craford in 2011. In 2013, Alaska Seaplanes merged with another airline Stedman and Craford owned, Air Excursions, expanding the airline's route network and services and making it the primary airline offering flights in Southeast Alaska.
Today, Alaska Seaplanes offers scheduled passenger flights on a daily basis, as well as charter, cargo, US Mail and UPS Shipment flights. It also owns a subsidiary airline called Aleutian Airways under a joint venture.
---
Fleet
Alaska Seaplanes has a fleet made up of landplane and seaplanes. Overall, it has more than 10 aircraft within its fleet, including models such as Pilatus PC-12, Cessna 208B Grand Caravan, Cessna 208 Caravan, Cessna 207, Cessna 206 and DeHavilland Beaver.
---
Destinations
| CITY | AIRPORT | IATA |
| --- | --- | --- |
| Angoon | Angoon Seaplane Base | AGN |
| Elfin-Cove | Elfin Cove Seaplane Base | ELV |
| Excursion Inlet | Excursion Inlet Seaplane Base | EXI |
| Gustavus | Gustavus Airport | GST |
| Haines | Haines Airport | HNS |
| Hoonah | Hoonah Airport | HNH |
| Juneau | Juneau International Airport | JNU |
| Kake | Kake Seaplane Base | KAE |
| Klawock | Klawock Airport | KLW |
| Pelican | Pelican Seaplane Base | PEC |
| Sitka | Sitka Rocky Guitierrez Airport | SIT |
| Skagway | Skagway Airport | SGY |
| Tenakee Springs | Tenakee Seaplane Base | TKE |
| Whitehorse | Erik Nielsen Whitehorse International Airport | YXY |
---
Economy Class
Alaska Seaplanes operate very small aircraft, which only gives it space for one cabin — Economy Class. The seats in the cabin are spaced out and give more room than normally found in Economy Class on other airlines that use bigger planes.
Facilities
The service is lead by one of the airline's pilots, who goes through all of the necessary pre-flight safety checks in great detail.
As services are usually short and simple, there's no in-flight entertainment. However, all Alaska Seaplane flights offer incredible views of the surrounding scenery during the journey.
Seats
Seats are set out in a 1 x 2 or 1 x 1 formation. The cabin is small but spacious, which gives passengers a good amount of space around their seat.
---
Hub Airport
Juneau International Airport is an international airport in Juneau, Alaska and the hub airport for Alaska Seaplanes. The airport has one runway, one seaplane landing area and one terminal.
Other than Alaska Seaplanes, Alaska Airlines, Delta, Harris air, Island Air Express and Ward Air all to/from the airport.
Juneau is a thriving community that offers small-town hospitality as well as city amenities. The town has become a hub for tourism and cruise ship passengers and with its mountains, rivers, glaciers, and forests Juneau offers majestic scenery to behold. Juneau has plenty of activities for travelers to enjoy, such as exploring Historic Downtown Juneau or the Mendenhall Glacier and Visitor Center.
---
Alternatives to Alaska Seaplanes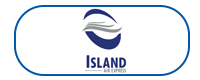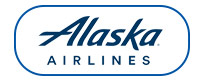 Other airlines offering seaplane services include Northwest Seaplanes and Tantalus Air. Find out more information on seaplanes on our seaplane page.