Search and Buy Seaplane Flights
Select your payment method to view total prices including any payment fees:
Airlines will always try to sit children with their parents (subject to check-in)
Some airlines will allow travel for unaccompanied minors. Please email us to check.
The fare is based on the child's age on the date of travel.
More detailed information can be found here Traveling with children
Most airlines will let infants travel with their parent(s) for free. However some airlines will charge up to 10% of the adult ticket price. Click on 'Price Breakdown' to find out more.
If you are pregnant, but due before the flight departure date, please contact us once your baby is born and has a name. We can then add him/her to your ticket.
Infants will not be given a seat. The airlines expect parents to travel with them on their lap.
Airlines regard infants as being under 24 months old.
The fare is based on the child's age on the date of travel.
More detailed information can be found here Traveling with children
Search and Buy
Seaplane Flights
Information on Seaplanes, what they are and where to find them.
What is a Seaplane?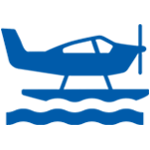 A seaplane is a type of aircraft that can land and take off on water as well as float on water. This can be either the sea or lakes. Seaplanes are also often referred to as flying boats. A floatplane is similar, with its belly used as a pontoon or floats. History of the seaplane is that it was first built in 1911 for the First World War. They are now used as commercial flights for destinations such as Canada or the Maldives. Examples of Seaplane airline companies are Alaska Seaplanes and Harbour Air Seaplanes. Buy Seaplane flights with Alternative Airlines.
---
How do Seaplanes work?
Seaplanes float, take-off and land on water through a wide range of structural components. These help them to remain buoyant, stable on water and reduce drag when landing on the water surface. They are also built in a way to prevent flipping or tipping over in the water.
Seaplane
Destinations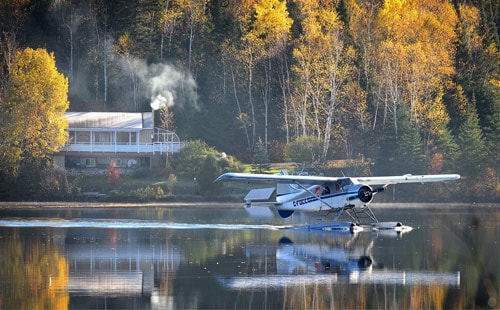 Some popular destinations that Seaplanes fly to include:
Angoon, Comox Harbour, Downtown Vancouver, Downtown Victoria, Egmont, Elfin-Cove, Excursion Inlet, Ganges Harbour, Gustavus, Haines, Hoonah, Juneau, Kake, Klawock, Madeira Park, Maple Bay, Nanaimo Harbour, Pelican, Pitt Meadows, Sechelt, Seattle, Sitka, Skagway, South Vancouver, Tenakee Springs, Tofino Harbour, Whistler, Whitehorse
Seaplane Flight
FAQs
Are seaplanes safe?
Yes, seaplanes are as safe if not safer than any other aircraft used for commercial use. Seaplanes go under regular maintenance to the highest of standards. Additionally, seaplane pilots require more advanced piloting skills than regular pilots do in order to qualify for flying.
What is a seaplane service?
A seaplane service is a commercial or private service that flies someone from one location to another via seaplane.
Can seaplanes land on land?
Some seaplanes are only able to take off on land and land on water. While others have additional landing gear built into the aircraft which makes it possible land on land. There are also a number of seaplanes that can take off and land both on land and water.
Can seaplanes land on any body of water?
Seaplanes have the ability to land on any body of water. If you were to be flying it privately, whether you're legally allowed to land on a specific body of water would depend on the rules of the territory you're landing in and whether the land is privately owned.