Salt Spring Air Flights with Alternative Airlines
Search for and Find Some Amazing Deals on Salt Spring Air Flights
---
About Salt Spring Air
In 2015 Salt Spring Air was acquired by Harbour Air and merged into the company. Salt Spring Air no longer operates, please visit our Harbour Air page for more details.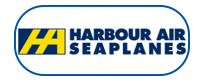 Salt Spring Air was a Canadian airline operating services across British Colombia. The airline used a fleet of de Havilland Beaver water aircraft for services between Vancouver and the gulf islands. The airline was purchased by Harbour Air in 2015 and merged into the parent company ending the Salt Spring Air Brand.
---
Destinations
Salt Spring Air used to operate to the following destinations. Although Salt Spring Air no longer operates under their own branding the services are now operated by Harbour Air.
COUNTRY
Destination
Canada
Ganges Harbour
Maple Bay
Vancouver
Vancouver International Airport
---
Baggage
Carry-on Baggage
For services to/from Ganges and Maple Bay passengers are allowed to bring 1 item of cabin baggage. The allowed weight limits depend on the ticket booked, meaning you could be entitled to 10 lbs or up to 50 lbs.
Checked Baggage
Passengers aren't entitled to a piece of checked luggage as standard, but you are able to purchase this additionally. If you would like to purchase baggage you can do so with Alternative Airlines, simply add it to the basket at checkout or contact our customer service team.
---
Check-In Information
Online Check-In
Online check-in facilities are not available.
Airport Check-In
The airline states that you must check-in no later than 25 minutes before your scheduled departure time at the airline's check-in facilitates.
---
Travel Classes
Economy Class
As the aircraft used are small regional propeller aircraft there is only an economy class product offered. There are 5 seats onboard the aircraft and passengers are allowed to bring 1 piece of cabin baggage with them.
---
In-flight Entertainment & Wifi
Salt Spring Air doesn't offer any inflight entertainment or wifi on their aircraft as they are small regional propeller aircraft.
---
Food & Drink
As Salt Spring Air's aircraft seats 5 passengers with no cabin crew a food and drink service is not provided.
---
Frequent Flyer Program
The airline doesn't offer a frequent flyer program.
---
Airline Alliance
Salt Spring Air is not part of any airline alliance.
---
Fleet
The airline operates a fleet of de Havilland DHC-2 Beaver aircraft.
---
Alternative Airlines
To find out more about alternative regional airlines click the images below.