Commuter Flights Why Alternative Airlines?
People really love booking with us
Don't just take our word for it, join countless others and discover why we have become the preferred choice for travellers globally.
What is a Commuter Flight?
A commuter flight is a short-haul plane in which people typically use to commute between work and home. Commuter flights are those which travel from a small regional airport to a main airport, and are usually domestic flights. Typically, these flights operate on smaller aircraft and are often domestic flights, though this is not always the case.

The idea of commuting by plane is that it compensates for poor transportation methods on the ground, between small towns to larger hubs. This means it is often a lot quicker to commute to work with a flight, rather than on the ground in a car or with public transport.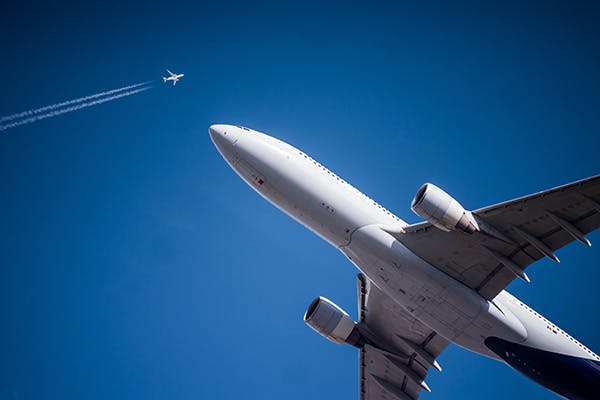 Popular Commute Flight Routes
Commuting to work with a flight is common in the Silicon Valley, and as mentioned is more common from small towns to larger hubs.

What is a commuter plane?
Technically, a commuter plane is any plane that takes a passenger to and from work. By this definition, it can be any size and hold as many or as few people as possible. However, many recognise commuter planes to be small aircraft that carry 19 people or less.

San Francisco to Los Angeles Airport (SFO -> LAX)
This flight takes a total in-air flight time of only 20 minutes, although the ticket will show the flight duration of 45-60 minutes due to time spend taxiing on the ground. Airlines which service this route include Southwest, Delta, Alaska Airlines, United and American Airlines.

San Diego to Los Angeles (SAN -> LAX)
This route has a flight duration of around 1 hour. American Airlines, United Airlines, Alaska Airlines and Delta are airlines which operate this route.

Burbank Bob Hope to Oakland (BUR -> OAK)
This is a 1h15m flight, and is operated by airlines such as Southwest, Alaska Airlines, Delta, American Airlines and United Airlines.
Popular Commuter Airlines
operates flights within the US.
Japanese airline flying domestically within Japan.
A major regional airline in Columbia, driven by its large number of small commuter aircraft.
A regional airline based at Bellingham Airport in the United States, operating to destinations in Canada and in the US.
A regional airline operating flights from St. Louis Lambert International Airport to destinations in the midwest and southern USA.
Currently offers short regional flights across the USA, including to hubs such as Los Angeles, Dallas Fort Worth and Denver. The airline has recently announced a new service between Massena International Airport (MSS) and Boston Logan International Airport (BOS).
This commuter airline is owned by large airline Lion Air, and operates short-haul regional flights to destinations in Indonesia.
Wright Air Service is based at Fairbanks International Airport and flies to more than 20 destinations within the state of Alaska.
Surf Air is based at Santa Monica Municipal Airport and flies to over 15 destinations within California, Texas and Europe.
Payment Plans for Commuter Flights
FAQs
How are commuter flights different to red-eye flights?
What is a commuter carrier?
Who commutes to work by flying?