Trusted Choice
Secure Booking
Airlines will always try to sit children with their parents (subject to check-in)
Some airlines will allow travel for unaccompanied minors. Please email us to check.
The fare is based on the child's age on the date of travel.
More detailed information can be found here Traveling with children
Most airlines will let infants travel with their parent(s) for free. However some airlines will charge up to 10% of the adult ticket price. Click on 'Price Breakdown' to find out more.
If you are pregnant, but due before the flight departure date, please contact us once your baby is born and has a name. We can then add him/her to your ticket.
Infants will not be given a seat. The airlines expect parents to travel with them on their lap.
Airlines regard infants as being under 24 months old.
The fare is based on the child's age on the date of travel.
More detailed information can be found here Traveling with children
Over 65,000 happy customers
Search & Book Flights With
Wings Air
Buy
Wings Air

Flights
Wings Air Reservations with Alternative Airlines
Make a Wings Air Booking and Find Some Amazing Deals
---
About Wings Air
Wings Air, officially known as Wings Abadi Airlines, is a scheduled commuter passenger airline based in Jakarta, Indonesia. The airline was originally established as a short-haul regional flight service and operates from Soekarno–Hatta International Airport. Wings Air is wholly owned by Lion Air and began operations on 10th July 2003.
Lion Mentari Airlines, or commonly known as Lion Air, is an Indonesian low-cost airline based in Jakarta, Indonesia. Lion Air is Indonesia's largest privately-run airline, and the second largest airline as is flies to 79 destinations across Indonesia, Singapore, Malaysia, Vietnam and Saudi Arabia as well as charter routes to China and Hong Kong.
---
Wings Air Popular Routes
Palu

Makasaar
Padang

Jakarta
Balikpapan

Jakarta
Kupang

Bali
---
Wings Air Fleet
The Wings Air fleet includes Airbus A330-300, Boeing 747-400, Boeing 737-800 and Boeing 737-900ER.
---
Wings Air Hub Airport
HUB Airport
Soekarno–Hatta International Airport the main airport serving the greater Jakarta area on the world's most populous island of Java, Indonesia, along with Halim Perdanakusuma Airport. As of 2014, it is also the busiest airport in the Southern Hemisphere.
The Jakarta-Singapore route is the world's fifteenth busiest passenger air route. Airlines that fly from and to Soekarno-Hatta International airport include Etihad, Garuda Indonesia, Emirates, Nam Air and Air Asia.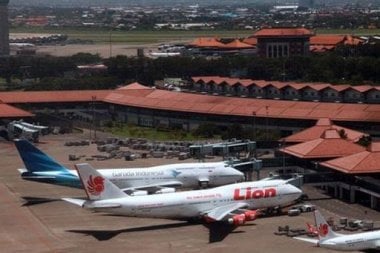 ---
Wings Air Hub Airport
Please click on the logos below to find out more about airlines that fly similar routes to Wings Air: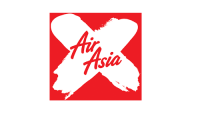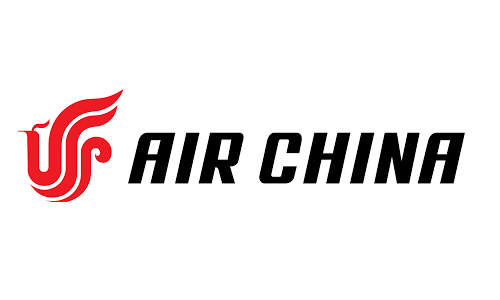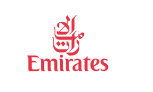 ---
News
28th June 2018
Wings Air expand network with Surabaya- Labuan Bajo route
Wings Air, a subsidiary of Indonesia's Lion Air Group, has made the decision to expand their operations by commencing a flight between the East Javan Capital of Surabaya and Labuan Bajo (the mainland town for Komodo Island). This flight is expected to start servicing passengers from July this year - but you can search and make reservations now with us! The flight will be made with an ATR 72-600 aircraft with a capacity of 72 passengers. It will run between the two destinations three times a week on Tuesdays, Saturdays and Sundays. Flights are scheduled to depart from Juanda International Airport in Surabaya at 08:30 a.m. and from Komodo Airport in Labuan Bajo at 12:45 p.m. local time. Wings Air will be the first airline to make a direct connection between these to destinations.
24th May 2018
Wings Air opens new route
Wings Air has launched a new route, connecting the city of Kupang, the main city on Indonesian Timor (Timor Barat) to Lombok, the popular tourist destination on Nusa Tengarra. This route is set to start tomorrow on an aircraft with a capacity for 72 passengers. This new Wings Air route will fly daily between the two islands and strengthen the inter-island network of the Lion Air group. This route wis also operated by East Timor's only operating airline company, Air Timor.
13th March 2018
Lion's Batik Air runway incident
A Batik Air Airbus A320-200, registration PK-LAJ performing flight ID-6155 from Manokwari to Sorong, Indonesia, with 125 people on board, was backtracking runway 17 for departure and was about to turn around before the runway threshold when the right hand main gear went off paved surface disabling the aircraft. This situation was well-dealt with as the passengers disembarked onto the runway via stairs. The aircraft needed to be dug out and towed to the apron. The aircraft is still in Manokwari.
27th October 2017
Indonesia's airlines expands flight service to China's Zhengzhou
Indonesia's private airlines Lion Air has expanded its flight services to Chinese cities with the latest one connecting China's Zhengzhou city with Denpasar, Bali.
The Lion Air's Zhengzhou-Denpasar route was slated to begin on Thursday from the Chinese historical city which is the capital city of central China's Henan province.
Lion Air assigned Boeing 737-MAX 8 plane, codenamed JT 2652, to serve the initial flight.
The initial reciprocal flight from Denpasar to Zhengzhou had already been set in the same day with a flight codenamed JT 2653.
In the following days, Lion Air is set to open four flight schedules per week to serve the Zhengzhou-Denpasar route.
The Zhengzhou-Denpasar route has added Lion Air's flight services in China. The Indonesian budget airlines previously opened services to Chinese cities of Guangzhou, Changsha, Shenzhen and Shanghai.
"The opening of our flight service plying Zhengzhou-Bali route was due to the increasing eagerness of Chinese tourists to visit Indonesia," Lion Air Group Public Relations Manager Andy Saladin said in a statement on Thursday.
Indonesia Tourism Minister Arief Yahya warmly welcomed the opening of Lion Air's new flight service in China, saying that it has opened more flight seat capacity from China.
The minister said that the historical and cultural city of Zhengzhou has great potential for Indonesia to tap benefit from its tourism through the new direct flight linking the city to Denpasar.
13th September 2017
Lion Air's special offer for Malaysian student travel in Indonesia
Low-cost airline, Lion Air Group, is offering Malaysian students in Indonesia the opportunity to travel across the country with special air ticket prices.
Its chief executive officer Edward Sirait said the offer was one way to celebrate the 60th anniversary of diplomatic relations between the two countries this year.
He said the offer for Malaysian students included the group's Lion Air, Wings Air and Batik Air for its domestic travel in Indonesia.
"This is a form of respect by Lion Air Group to celebrate the 60th anniversary of bilateral cooperation between Indonesia and Malaysia," he said when launching the special programme at the Malaysian Embassy here yesterday.
He said, however, the special price offer would be different from one region to another and Malaysian students only needed to fill out certain data when booking tickets.
There are over 5,000 Malaysian students in Indonesian universities.
Meanwhile, Malaysia's Ambassador to Malaysia, Datuk Seri Zahrain Mohamed Hashim, said he welcomed the offer as it would provide opportunities for Malaysian students to visit tourist attractions in Indonesia.
He said as students they would have been looking for cheap flights to travel in the country during the holiday season or when they they had the free time.
Zahrain said the Lion Air Group's offer proved that the private sector in Indonesia had always worked with Malaysia and celebrated diplomatic ties between the two countries since Malaysia achieved Independence.