Search & Buy Lion Air Flights
Let's fly!

Select your payment method to view total prices including any payment fees:

Buy
Lion Air

Flights

Search and Buy Lion Air Flights Online with Alternative Airlines
Flights to and from Jakarta
Make a Lion Air reservation and find some amazing deals with discounted Lion Air tickets at Alternative Airlines
---
About Lion Air
Lion Mentari Airlines, or commonly known as Lion Air, is an Indonesian low-cost airline based in Jakarta, Indonesia. Lion Air is Indonesia's largest privately-run airline, and the second largest airline as is flies to 79 destinations across Indonesia, Singapore, Malaysia, Vietnam and Saudi Arabia as well as charter routes to China and Hong Kong.
Lion Air is the parent airline group of Batik Air, Malindo Air and Thai Lion Air. The airline's motto "We Make People Fly" is what Lion Air are about and believe that anyone can fly with them, ensuring that their safety, security and quality is prioritised. Lion Air was legally established on 15 November 1999 and began operating the first time on June 30, 2000 by flying from Jakarta to Pontianak using aircraft type Boeing 737-200 which at that time only 2 units.
Lion Air Group now has 332 aircraft including Boeing 747-400s, 737-800, 737-900 ER, 737 MAX 8, ATR 72-500, ATR 72-600, Airbus A330-300s, Airbus A320 CEO, Hawker 900 XP and EC 135-P2e. Fifteen years in the air and serving the public, Lion Air already flies to 183 routes. These are divided into domestic routes, which spread to all corners of Indonesia from Sabang to Merauke, and the International towards a number of countries such as Singapore, Malaysia, Saudi Arabia and China.
---
News
18th June 2018
Lion Air now able to fly in European airspace
Lion Air has been removed from Europe's list of banned airlines — along with other Indonesian airlines — as the EU put in place a new system that will evaluate which aircraft are deemed safe enough to fly within and throughout Europe. The new system is being run by Eurocontrol, which is an air traffic control company that cover 41 member and two comprehensive agreement states.
Lion Air was granted access to fly in Europe after the whole of Indonesia passed an International Civil Aviation Organisation audit which saw Lion Air, along with two other Indonesian airlines, being given a seven-star safety rating. Lion Air has been banned from flying in Europe since 2007 when all Indonesian airlines were deemed unsafe to fly in the continent. However, after Lion Air's extremely high safety rating, the EU air travel executives can see no reason why the airline shouldn't be able to fly in European airspace.
24th May 2018
Lion Air subsidiary, Wings Air, opens new route
Wings Air has launched a new route, connecting the city of Kupang, the main city on Indonesian Timor (Timor Barat) to Lombok, the popular tourist destination on Nusa Tengarra. This route is set to start tomorrow on an aircraft with a capacity for 72 passengers. This new Wings Air route will fly daily between the two islands and strengthen the inter-island network of the Lion Air group.
23rd May 2018
Lion Air opens new Surabaya-Haikou charter route
The Lion Air logo is seen on the wingtip of a Boeing 737-900 headed to Singapore's Changi International Airport in this May 19, 2016 file photograph. (Shutterstock.com/Aumphotography)
The country's largest private low-cost carrier, the Lion Air Group, has opened a new charter route from the East Java capital of Surabaya to Haikou, the capital of the Chinese island province of Hainan.
Flying once a week, the fleet's Boeing 737-900 ER aircraft will serve the new route, accommodating up to 215 passengers starting Friday.
"We are very proud to be able to expand our international connectivity by opening a charter flight to China from Indonesia's second biggest city, Surabaya. The new route will increase our service to customers and provide more options for those traveling from China to Indonesia," said Lion Air Group CEO Edward Sirai in a statement.
In collaboration with Hainan United Airlines Travel Group Co., the JT 2661 flight will depart on Fridays at 5:40 p.m. local time from Surabaya's Juanda International Airport and arrive at 11:45 p.m. at Haikou Meilan International Airport. The Indonesia-bound flight JT 2660 will fly Saturdays at 12:55 a.m. from Haikou and land in Surabaya at 5 a.m. (kes)
9th April 2018
Lion's Malindo Air files a preliminary schedule for Melbourne
Malindo Air has set a precedent for filing a preliminary schedule with a tentative start-date of June 2018. The airline intends to operate Boeing 737-900ER aircraft on Kuala Lumpur-Denpasar-Melbourne. The Melbourne-Denpasar leg will become the third Australia-Bali route launched in little more than a year by the Lion Air Group-owned airline. Malindo will compete on the Melbourne-Denpasar leg with Garuda Indonesia, Jetstar and Qantas, while AirAsia, AirAsia X, Batik Air, Indonesia AirAsia and Malaysia Airlines fly Kuala Lumpur-Denpasar. Only AirAsia X and Malaysia Airlines operate Kuala Lumpur-Melbourne non-stop.
13th March 2018
Lion's Batik Air runway incident
A Batik Air Airbus A320-200, registration PK-LAJ performing flight ID-6155 from Manokwari to Sorong, Indonesia, with 125 people on board, was backtracking runway 17 for departure and was about to turn around before the runway threshold when the right hand main gear went off paved surface disabling the aircraft. This situation was well-dealt with as the passengers disembarked onto the runway via stairs. The aircraft needed to be dug out and towed to the apron. The aircraft is still in Manokwari.
27th October 2017
Indonesia's airlines expands flight service to China's Zhengzhou
Indonesia's private airlines Lion Air has expanded its flight services to Chinese cities with the latest one connecting China's Zhengzhou city with Denpasar, Bali.
The Lion Air's Zhengzhou-Denpasar route was slated to begin on Thursday from the Chinese historical city which is the capital city of central China's Henan province.
Lion Air assigned Boeing 737-MAX 8 plane, codenamed JT 2652, to serve the initial flight.
The initial reciprocal flight from Denpasar to Zhengzhou had already been set in the same day with a flight codenamed JT 2653.
In the following days, Lion Air is set to open four flight schedules per week to serve the Zhengzhou-Denpasar route.
The Zhengzhou-Denpasar route has added Lion Air's flight services in China. The Indonesian budget airlines previously opened services to Chinese cities of Guangzhou, Changsha, Shenzhen and Shanghai.
"The opening of our flight service plying Zhengzhou-Bali route was due to the increasing eagerness of Chinese tourists to visit Indonesia," Lion Air Group Public Relations Manager Andy Saladin said in a statement on Thursday.
Indonesia Tourism Minister Arief Yahya warmly welcomed the opening of Lion Air's new flight service in China, saying that it has opened more flight seat capacity from China.
The minister said that the historical and cultural city of Zhengzhou has great potential for Indonesia to tap benefit from its tourism through the new direct flight linking the city to Denpasar.
21st September 2017
Lion Air Aims For Growth With MRO Subsidiary
The Lion Air Group's maintenance, repair and overhaul (MRO) subsidiary plans to expand its base on the Indonesian island of Batam, to handle the group's expected fleet growth and also to service more third-party customers.
The subsidiary, known as Batam Aero Technic (BAT), constructed its first facilities on the island in 2013. BAT now has two hangars capable of accommodating 12 narrowbody or four widebody aircraft. A third hangar is being built which will handle six narrowbody aircraft. It is scheduled to be completed by the end of 2018, BAT CEO Rai Pering said.
In addition to the hangars, workshops for auxiliary power units (APU), landing gear and components are expected to be ready in the first quarter of 2018, Pering said. Construction on an engine workshop will start in 2018 and is slated to be ready in 2021.
The main driver for BAT's growth are the rapidly expanding carriers in the Lion Group, including Lion Air, Malindo Air, Thai Lion Air, and Batik Air. The group has placed ordersfor more than 400 Boeing and Airbus narrowbody aircraft, which will be allocated to the Indonesian parent carrier and the other affiliates.
One of the major advantages of Batam as an MRO site is that it is very close to the aviation and logistics hub of Singapore. Its location north of Jakarta also means it can support Thai Lion Air and Malaysia-based Malindo Air more readily, Pering said. Batam is already a secondary hub for Lion Air flights.
BAT currently performs maintenance on all of the aircraft types Lion Group operates. This means it can work on Boeing 737s, Airbus A320s and A330s, and ATR turboprops. Pering confirmed the subsidiary will also handle maintenance for the 737 MAX and A320neo, both of which Lion has on order.
The company was recently granted FAA Part 145 certification for maintenance on 737s, which will help it gain more third-party work. BAT is also preparing to apply for EASA certification, Pering said.
20th September 2017
Lion Air adds scheduled Haikou charters from September 2017
Lion Air later this month plans to offer new scheduled charter service to Hainan Island, as the airline plans Jakarta – Haikou nonstop flight. The airline currently plans 2 weekly flights, on board Boeing 737-900ER from 30SEP17.

JT2789 CGK1855 – 0025+1HAK 739 26
JT2788 HAK0125 – 0455CGK 739 37
13th September 2017
Lion Air's special offer for Malaysian student travel in Indonesia
Low-cost airline, Lion Air Group, is offering Malaysian students in Indonesia the opportunity to travel across the country with special air ticket prices.
Its chief executive officer Edward Sirait said the offer was one way to celebrate the 60th anniversary of diplomatic relations between the two countries this year.
He said the offer for Malaysian students included the group's Lion Air, Wings Air and Batik Air for its domestic travel in Indonesia.
"This is a form of respect by Lion Air Group to celebrate the 60th anniversary of bilateral cooperation between Indonesia and Malaysia," he said when launching the special programme at the Malaysian Embassy here yesterday.
He said, however, the special price offer would be different from one region to another and Malaysian students only needed to fill out certain data when booking tickets.
There are over 5,000 Malaysian students in Indonesian universities.
Meanwhile, Malaysia's Ambassador to Malaysia, Datuk Seri Zahrain Mohamed Hashim, said he welcomed the offer as it would provide opportunities for Malaysian students to visit tourist attractions in Indonesia.
He said as students they would have been looking for cheap flights to travel in the country during the holiday season or when they they had the free time.
Zahrain said the Lion Air Group's offer proved that the private sector in Indonesia had always worked with Malaysia and celebrated diplomatic ties between the two countries since Malaysia achieved Independence.
---
Route Map
Popular Routes
Palu

Makasaar
Padang

Jakarta
Balikpapan

Jakarta
Kupang

Bali

---
The Fleet
Airbus A330-300
Boeing 747-400
---
Soekarno-Hatta International Airport
HUB Airport
Soekarno–Hatta International Airport the main airport serving the greater Jakarta area on the world's most populous island of Java, Indonesia, along with Halim Perdanakusuma Airport. As of 2014, it is also the busiest airport in the Southern Hemisphere.
The Jakarta-Singapore route is the world's fifteenth busiest passenger air route.Airlines that fly from and to Soekarno-Hatta International airport include Etihad, Garuda Indonesia, Emirates and Air Asia.

---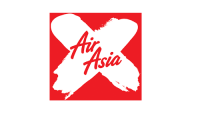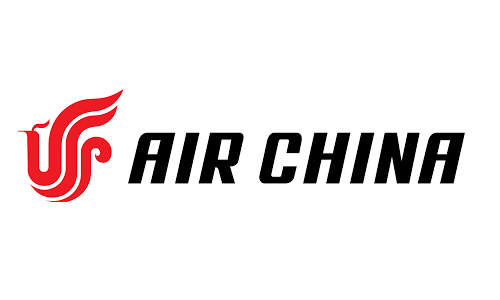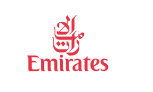 ---
Search and Buy Iraqui Airways flights
Make a Lion Air reservation and find some amazing deals with discounted Lion Air tickets at Alternative Airlines. Lion Air flies to many destinations worldwide, offering a cost effective and safe service to all its passengers. Let Alternative Airlines help find you cheap Lion Air tickets and make international and domestic flight reservations on Lion Air today.
Browse the most popular Lion Air flight routes to cities worldwide. Alternative Airlines can help you make reservations on Lion Air for international flights to lots of destinations. Use the following list of routes to help you plan your next flight. Book Lion Air flights on Alternative Airlines to save big! Alternative Airlines is an online travel agency, specialising in booking lesser known airlines and remote destinations.
---
Pay your way
Pay for flights in USD or 70 other currencies of your choice with Alternative Airlines.
Choose from over 18 payment methods, including PayPal, Apple Pay , Fly now Pay later and Alipay
Check out all of our payment methods here.
---
About Alternative Airlines
Alternative Airlines is an online flight search complete with customer service specialising in booking flights on lesser known airlines and to remote destinations. We offer you a wider choice of airlines supported by a team of customer service and travel specialists for help and advice on your travel plans. We specialise in finding the best available fares on the widest range of airlines and making them available to you online, with prices in the currency of your choice.
Alternative Airlines handles all your travel arrangements and payments, complete with ticketed confirmation. We do not direct you to other websites or service providers. We help you through the process. This is what makes us Alternative Airlines. Check out our revies on Feefo or our reviews page. If you want to know a little bit more about us, read our blog for our alternative travel secrets and stories.
Browse for flights, find some amazing deals, make a reservation and pay in the currency of your choice today with Alternative Airlines. Let Alternative Airlines help find you the best prices and make international and domestic flight reservations with us today.
Join the Alternative Airlines Members Club and get £100.00 back on your 5th booking with Alternative Airlines. You will have insight to many benefits and exclusive deals on over 650 airlines. Click on the Members section on the Alternative Airlines website for more information and join today. We are open every day from 8am until 8pm (UK local time).
Already Indonesia's second-largest airline, Lion Air has seen explosive growth since it commenced operations in 2000 as a low-cost carrier, flying a single Boeing 737-200 on domestic routes. The company now serves more than 36 domestic destinations from its main base in Jakarta, in addition to a growing international network, linking Indonesia with Singapore, Malaysia and Vietnam. While claiming to remain true to its low-cost roots, Lion Air has now introduced a full-service Business Class on its 737-900ER fleet. Apparently following the strategy successfully developed by Air Asia and JetStar, Lion Air is creating and investing in subsidiary companies in East Asia. Besides participating in the creation of Myanmar Airlines, Lion Air already offers a subsidiary brand, Wings Air, a commuter airline in Indonesia, flying ATR72 turboprops. Further brand announcements include the creation of Space Jet, a premium full-service airline, and Batik Air, a long-haul low-fare airline startup. Privately owned by Indonesian entrepreneur, Rusdi Kirana, The airline has made recent news headlines by placing the largest aircraft orders in the history of the industry. Already operator of the world's largest fleet of Boeing 737-900ER aircraft, Lion Air placed its first record-breaking aircraft order in 2012, for 230 more Boeing 737 variants, including 209 737 MAX 9s. The order has been valued in excess of US$22 billion, and aircraft deliveries are due to begin in 2016. The astounding order from Boeing was surpassed in March 2013 with a further record-breaking deal with Airbus for 234 A320 variants, worth a reported US$24 billion, and taking Lion Air a step nearer to its stated ambition to operate a fleet of 1,000 aircraft.
READ MORE ABOUT LION AIR
How to pay
You can pay for your flights with Lion Air in the currency and payment method of your choice when booking through Alternative Airlines.
We accept PayPal making flight purchases with Lion Air easy and more secure for customers. PayPal is one of the leading forms of online payment, with more than 169 million accounts worldwide.