Buy
Air China

Flights

Search and Buy Air China Flights Online with Alternative Airlines
Make an Air China reservation and find some amazing deals with discounted Air China tickets at Alternative Airlines
---
About Air China
Air China is the flag carrier of the People's Republic of China with its headquarters in the Shunyi District, Beijing.
Air China's primary hub airport is Beijing Capital International Airport, although they have two other main hubs in Chengdu and Shanghai. Air China operates 322 routes, including 82 international, 15 regional and 225 domestic routes.
These destinations include Beijing, Shenzhen, Baiyun, Shanghai, Jinan, Xiaoshan, Liuting, Xiamen, Tinahe, San Francisco, Los Angeles, New York City, London, Copenhagen, Paris, Rome, Madrid and many others.
Air China was established and commenced operations in July 1988, as a result of the Chinese government's decision to split China's operating divisions into six separate airlines; Air China, China Eastern, China Southern, China Northern, China Southwest and China Northwest.
As China's only national flag carrier, Air China is committed to corporate social responsibility and plays an important role in facilitating the implementation of key national strategies, such as the OBOR initiative and the "Going Global Strategy", which encourages Chinese enterprises to invest overseas.
Air China has codeshare agreements with many airlines including Air Canada, Air Macau, Air New Zealand, Austrian Airlines, Cathay Pacific, South African Airways, Shenzehn Airlines, Singapore Airlines, Tibet Airlines, United Airlines amongst many others.
Air China joined the Sky Alliance - the world's largest global airline alliance. The Sky Alliance has two tiers of their reward's program, Silver and Gold, with incentives including upgrades and priority boarding. The Sky Alliance now has 27 members operating with a combined fleet of over 4,000 aircraft serving more than 1,000 airports in over 190 countries. Between all of the airlines, the alliance serves over 18,000 daily departures flights combined.
---
News
7th June 2018
Air China sign a new deal with Air Canada
Air Canada and Air China recently signed the contract for a new joint venture that has been in the works for quite some time. The new agreement will be the first partnership deal between a Chinese and North American Airlines and will see Air Canada share more than $1 billion USD in revenue on flights between the carriers respective home countries, Canada and China.
The deal had been in the negotiation stage for the past four years, but this week the two airlines finally came to an agreement. The deal between Air Canada and Air China was commemorated with a champagne celebration in Beijing on the day that the contract was signed. Air Canada and Air China currently operate 52 joint flights a week and many involved with the airlines are describing the partnership as a very important event in their history.
Air China already has a partnership with Lufthansa and Air New Zealand, which were both signed in 2016 and 2017 respectively. Managing Director for International Affairs and Co-operation at Air China, Pang Haiping, stated that those partnerships with big global airlines have given Air China the opportunity to see how some of the biggest first-class airlines in the world are run.
6th June 2018
Air China resumes flights between Beijing and Pyongyang
State carrier Air China will resume regular flights between Beijing and Pyongyang on Wednesday, a company official said, as diplomatic relations improve between China and North Korea.
China's flag carrier indefinitely suspended flights between the two cities in November citing poor demand. The suspension came at a time when ties had been frayed by Pyongyang's nuclear weapons program and Beijing's backing of tough U.N. sanctions in response.
An Air China company official told Reuters on Tuesday that flights would resume, saying that this was due to "market reasons". He declined to provide further comment.
The airline now allows travelers to book tickets for the CA121 route from Beijing to Pyongyang which flies on Monday, Wednesday and Friday afternoons, its website showed.
State media has said that Air China flights to Pyongyang began in 2008 but have frequently been canceled because of unspecified problems.
Relations between the two countries have warmed lately with Chinese President Xi Jinping and North Korean leader Kim Jong Un holding two meetings in China since March. North Korea is in the meantime preparing for a summit with U.S. President Donald Trump in Singapore on June 12.
Last month, two officials from North Korea's Air Koryo told Reuters that the airline planned to launch charter flights between Pyongyang and Chengdu in south-west China amid the diplomatic thaw.
4th June 2018
India and China look to increase their air-travel connectivity with more routes on Air China
Aviation authorities from India and China met in New Dehli for the first time in 10 years to discuss the possibility of better connecting air-travel between the two countries. Air China, one of the leading carriers in China, was in the discussion as a potential airline that could fly new routes between China and India.
There are currently five different Chinese carriers operating services between China and India. Air China, China Southern, China Eastern, China Airlines and Shangdong Airlines collectively operate 42 weekly services that connect five different cities in China to three different cities in India.
According to the Civil Aviation Ministry, the talks went fairly well in terms of progressing the conversation in enhanced air connectivity between the two countries. Indian airlines have long been hesitant due to the difficulties they would face operating in China, but the Chinese aviation authorities responded positively and stated their intentions to help those airlines get around the problems.
9th May 2018
Air China earns top 10 spot in most valuable airline brand list
Air China placed 9th in Brand Finance's 2018 edition of '50 most valuable airline brands'. Also in the top 10 were other Chinese airlines, including China Southern at 6th and China Eastern at 7th. All three Chinese airlines have seen exciting brand value growth in 2018, with China Southern growing 10%, China Eastern growing by 21% and Air China growing by 19% since 2016.
Brand Finance's top 10 most valuable airline brands are as follows:
American Airlines
Delta
United Airlines
Emirates
Southwest Airlines
China Southern Airlines
China Eastern Airlines
British Airways
Air China
Lufhhansa
Air China has maintained their 2017 position on the list, which also had them placed at 9th.
25th April 2018
Air China relaunches its business jet subsidiary and expresses interest in new base
Air China has gained approval from the CAAC North China Regional Administration to relaunch its business jet subsidiary, Beijing Airlines, for public passenger transport, which could pave the way for Air China to get one of the illusive new spots at Beijing's new planned airport, expected to open in 2019. The new entity expands the business scope of Beijing Airlines. Currently, Beijing Airlines operates a dozen various types of business jets, including Boeing 737-800s.
15th January 2018
Air China up 8% year-on-year for December 2017
Air China reports a 8% year-on-year increase in the amount of passengers carried in December. This has been caused by a rise in domestic and international customers. Last month, the airline carried 8.5 million passengers, with international passenger numbers rising by 13.4% and domestic ones increasing by 6.9%. There was a slight improvement in load- factor, pushing the aircraft up into the 80th percentile.
18th December 2017
Air China and Air Canada expand strategic cooperation
ir Canada and Air China Limited announced that the airlines will expand their mutual codeshare services and lounge agreement in time for the 2018 Canada-China Year of Tourism, recognizing the importance of tourism and trade between the two countries. As Air Canada and Air China work toward finalizing their planned joint venture, while satisfying both countries' applicable regulatory conditions, the two Star Alliance carriers also launched their first joint frequent flyer promotion to offer the carriers' respective Aeroplan and PhoenixMiles members up to 30 per cent bonus miles effective December 15, 2017 for eligible travel between April 1, 2018 and June 15, 2018 on all flights between Canada and China operated by Air China and Air Canada.
As a result of the codeshare expansion, Air China will place its code on Air Canada's new daily Montreal-Shanghai flight, as well as Air Canada's flights from Vancouver to Victoria, Kelowna, Saskatoon, and Regina. In addition, Air Canada will place its code on Air China's flights between Beijing and Zhengzhou, Xiamen, Shenzhen and Nanjing as well as Air China's flight between Montreal-Havana, Cuba. The expanded codeshare cooperation is planned to come into effect in April 2018, subject to regulatory and government approvals.
Both carriers have also implemented an expanded lounge agreement. In addition to Star Gold customers, all Air China First and Business class customers will now have access to Air Canada's recently upgraded International Maple Leaf Lounges featuring enhanced food and beverage offerings at Montreal and Vancouver airports. Air Canada's eligible customers will continue to enjoy access to Air China's lounges in Beijing, Shanghai and other airports throughout China
20th November 2017
Air China first in China to operate both Neo and Max narrowbodies
Air China has taken delivery of China's first Airbus A320neo, becoming the first Chinese operator with both the Neo and the Boeing 737 Max in its fleet. It took the Pratt & Whitney PW1100G-powered aircraft from Airbus's Final Assembly Line in Tianjin on 17 November. The aircraft, registered B-8891, is the second A320neo to be delivered from the Tianjin facility.
15th November 2017
Air China takes delivery of China's first 737 MAX 8
Air China and Boeing marked (03-Nov-2017) the delivery of the airline's first 737 MAX 8 aircraft (B-1397, serial number 60872) on 03-Nov-2017, becoming the first Chinese airline to receive the aircraft type. Air China's fleet includes seven 747-8s, 26 777-300ERs and 11 787-9s. Chinese customers will take delivery of around 100 737 MAXs by the end of 2018.
25th October 2017
Air China Announces Launch Of New Los Angeles-Shenzhen Service
China's exclusive national carrier continues expansion in North America with additional service from Los Angeles International Airport. Star Alliance member Air China is adding to its three daily Los Angeles-Beijing flights with a new route that connects Southern California's Silicon Beach to China's own Silicon Valley starting Dec. 7, 2017. The three times weekly nonstop service between Los Angeles (LAX) and Shenzhen (SZX) will be operated by the airline's newest Dreamliner, the Boeing 787-9. It will be the first direct service from Los Angeles to China's City of the Future.
"With China as Los Angeles' top trading partner, we are committed to growing and strengthening the economic and cultural ties between the two. The new nonstop Los Angeles-Shenzhen service brings together two of the world's leading technology and innovation hubs," Dr. Zhihang Chi, Air China's Vice President and General Manager stated.
According to the Los Angeles County Economic Development Corporation (LAEDC), majority of Chinese investment into the United States originates from Guangdong Province which covers Shenzhen and Guangzhou.
Dr. Chi added, "At no time is the connectivity between these two cities more needed than it is now when China'shomegrown tech companies with headquarters in Shenzhen are expanding their presence and direct investments in the United States. This new service offers more options for business and leisure travelers to Shenzhen and Hong Kongwhich is only 19 miles away.
"As this will be operated with our newest Dreamliner which includes a premium economy class cabin, we are confident our competitive fares and affordable, easy upgrade programs will be very attractive for travelers to Shenzhen, Hong Kong and beyond. In addition to extra legroom, our premium economy passengers also enjoy priority boarding and more Phoenix miles, among other amenities."
Air China's B787-9 three-cabin Dreamliner features 30 seats in Capital Pavilion (business class), 34 premium economy and 229 economy class seats for a total of 293.
9th October 2017
Air China increases flights for Pakistan
Air China, China's national flag carrier, has decided to increase flights on the Beijing-Islamabad-Karachi route from four to seven a week starting October 29. Air China had launched the route between China and Pakistan in October 2016, starting with three flights per week. More than 120,000 trips on the route were recorded till September this year.
Hu Haitao, manager of Air China's Islamabad office, said in a promotional event that the increased flights will "better serve the exchanges between China and Pakistan in trade and culture.". Meanwhile, Zhao Lijian, ministerial counsellor of the Chinese Embassy in Islamabad, said that the development of the China-Pakistan Economic Corridor (CPEC) has boosted the two countries' ties in politics, economy and science, providing a good opportunity for Air China to extend its business in Pakistan.
5th October 2017
Air China Uses makes W17 Tokyo Narita aircraft changes
Air China in winter 2017/18 season is adjusting operational aircraft for flights to Tokyo Narita, reflected in recent update. Planned changes as follow:
Beijing – Tokyo Narita: 29OCT17 – 30NOV17
A330-200 replaces -300, 1 daily
Shanghai Pu Dong – Tokyo Narita: CA929/930 29OCT17 – 31DEC17
High-Density A330-200 replaces -300 (Overall service remains unchanged at 3 daily.
27th September 2017
Air China Uses Airbus A330 Aircraft at Soekarno-Hatta International Airport
China's national airline, Air China, will use a new type of aircraft, the Airbus A330, starting on Tuesday (9/26/2017) at around 21:00. The airine previously uses Boeing 737-800 aircraft.M Suriawan Wakan, Senior General Manager of Angkasa Pura II Main Branch Office Soekarno-Hatta International Airport (Soetta), has welcomed this plan. The company is working with Air China to improve services as passenger growth continues to increase.
"Surely, with the switched aircraft from narrow to wide body opens the opportunity for both countries to jointly improve the economic and tourism potential," Suriawan said in Jakarta on Tuesday (9/26/2017). The route taken by Air China until now is still Xiamen. Air China previously used the B737-800 with a capacity of 167 passengers. Meanwhile, the Airbus A330 has capacity to 301 seats. Every day, Air China serves three flights for Jakarta-Beijing route in a week.
Moreover, Soekarno-Hatta International Airport has now started operating Skytrain on Sunday, September 17 last. In the early stages, Skytrain operates to serve the transfer of passenger aircraft or airport visitors from Terminal 3 to Terminal 2 and vice versa at 7:00 to 9:00 pm, then 12:00 to 14:00 pm, and 17:00 to 19:00 pm. Later, Skytrain will operate 24 hours per day. Airplane passengers can also find out the scheduled departure and arrival of Skytrain through Indonesia Airport application on iOS and android smartphones.
18th September 2017
Air China to fly Brisbane-Beijing direct from December 2017
Air China will begin direct flights between Brisbane and Beijing from December 11, shortly after Qantas partner China Eastern shifts to daily Brisbane-Shanghai flights. The moves mark a dramatic uptick in business and corporate travel opportunities between Brisbane and China's two largest cities. Travellers will also be able to take advantage of visa-free stopovers in Beijing for up to 72 hours before continuing on to other Air China destinations across Europe and North America.
Air China's Brisbane-Beijing flights will run four days a week – on Monday, Wednesday, Friday and Sunday – with the overnight flight departing Brisbane at 7.30pm.
Read more - Air China Launches Beijing - Brisbane Service
11th September 2017
Air China beginning Athens - Beijing service
Air China will launch a new nonstop route between Beijing and Athens on Sept. 30. The service will be operated twice a week with Airbus 330-200 aircraft, with flights lasting 10.5 hr. The Beijing-Athens service will bring the total of Air China's European routes to 26. The carrier offers 300 flights per week to 19 European destinations, including London; Paris; Frankfurt and Munich, Germany; Vienna; Rome; Moscow; Madrid and Barcelona, Spain.
7th September 2017
Air China adds Shanghai-Bangkok service in W17
Air China at the launch of winter 2017/18 season plans to offer nonstop Shanghai Pu Dong – Bangkok service, scheduled to commence on 29OCT17 from Shanghai. Airbus A321 aircraft is scheduled to operate this route on daily basis.

CA805 PVG2350 – 0320+1BKK 321 D
CA806 BKK0420 – 0920PVG 321 D
4th September 2017
Air China Poised to Launch Beijing-Jakarta Non-Stop Route Explore the Old Maritime Silk Road
On 26 September 2017, Air China will launch a new non-stop route between Beijing and Jakarta. The current route stops in Xiamen, with a total flight time of 9.5 hours. However, the new non-stop route, operated by Airbus A330-300 aircraft, will reduce the journey time to just 7 hours. This will offer passengers a faster, far comfier way to reach the sights and sounds of Jakarta.
28th August 2017
Air China adds Hangzhou - Phuket from December 2017
Air China in winter 2017/18 season is adding new service to Thailand from Hangzhou, as the airline schedules Hangzhou – Phuket nonstop flight. From 21DEC17, Airbus A320 aircraft will serve this route 3 times a week.

CA717 HGH2220 – 0220+1HKT 320 246
CA718 HKT0320 – 0840HGH 320 357

The airline will also operate up to 2 daily Hangzhou – Bangkok flights in winter season.
25th August 2017
Air China become official partner of Beijing 2022
Air China has signed a deal to become an official partner of the Beijing 2022 Winter Olympics and Paralympics. The airline penned an agreement at a signing ceremony in the Chinese capital, which will become the first city to host both the Summer and Winter Games.
Beijing hosted the Summer Olympics and Paralympics in 2008 where Air China, the country's largest airline and exclusive national flag carrier, was also an official partner. The company will now play a key logistics and transportation role during the Games in five years time. Chen Jining, the acting Mayor of Beijing and the Executive President of Beijing 2022, attended the signing ceremony alongside the President of Air China Song Zhiyong.
"We congratulate Air China in again partnering its services with the Olympic and Paralympic Winter Games in China for Beijing 2022," said Zhang Jiandong, the deputy mayor of Beijing and vice executive president of the Organising Committee, who also attended the ceremony.
"Beijing 2022 will spare no effort to provide quality services to ensure Air China enjoy the widespread benefits of being an official partner of Beijing 2022.".A marketing programme for Beijing 2022 was launched earlier this year, with organisers aiming to announce sports apparel and dairy product partners soon. "The Beijing 2022 Olympic and Paralympic Winter Games are a major landmark event in China's history," said Song."Air China will bring its own strengths into play and mobilise its resources to spread Olympic values and increase the impact of Beijing 2022.
"Air China has the capacity and confidence to promote the Olympic spirit through innovative approaches, fulfil the promise as an official partner, and support the Beijing 2022 Olympic and Paralympic Winter Games with high quality services."
The deal with Air China follows the Bank of China signing on as the first official partner of Beijing 2022 last month.
9th August 2017
Air China to commence direct Beijing to Athens flights in September 2017
The presence of Chinese companies in the coming Thessaloniki International Fair that will kick off on September 9, and where China is the honoured country. Flambouraris and Xiaoli also focused on the program and the agenda of talks between Greece and a Chinese delegation headed by Xu Lingyi, responsible on issues of tackling corruption.
7th August 2017
Air China opens commercial office in Cuba to enhance cooperation
Air China, opened on Thursday a commercial office in Cuba to boost tourism cooperation between the two nations and the Caribbean area. In a ceremony chaired by China's ambassador to Cuba Chen Xi and Air China's general manager in Cuba Zhang Xin, the office opened to facilitate travel between the Cuban capital and Beijing through the direct flight which has been operating since the end of 2015.
"The Air China brand has been increasingly popular in Cuba and the Caribbean countries. From today on, we will offer better services to all passengers with this office," Zhang said. He introduced that since the inaugural flight of Air China to Cuba about 24,000 travelers of different nationalities have chosen to take this airline.
"There have been 156 flights between Beijing and Havana and we have maintained regularity, safety and comfort in all its trips," he said. For his part, Ambassador Chen said the opening of this office, together with the existing regular flights, will promote cooperation in the tourism and air transport sectors.
"This direct flight has played an important role in facilitating personal exchanges between China and Cuba as well as Latin America. In addition, it has greatly contributed to the development of cooperation in different areas," Chen said.
The diplomat stated that Sino-Cuban relations are at their best after more than half a century of ties and without a doubt this direct link will help promote the visit of Chinese tourists to the island."Cuba has very attractive natural resources for Chinese tourists, very warm people, as well as a picturesque landscape, blue seas and fine beaches," he said.
Chen said that cooperation in tourism and air transport will have great potential and good prospects due to the interest of Chinese travelers to know Cuba and different Caribbean nations. With a duration of almost 20 hours of flight and a technical stop in Montreal, Canada, Air China's flight to Cuba is the only direct link between China and the Caribbean region.
2nd August 2017
Air China picks Panasonic for A350 IFEC
Air China has picked Panasonic Avionics to equip its incoming Airbus A350-900s with inflight entertainment and connectivity.
Under the deal, Panasonic will install its eX3 inflight entertainment system on the Chinese carrier's 10 -900s, the first of which will be delivered in December. "Because the airline's route structure includes very long flights to all seven continents, it needed an IFEC solution that would help keep passengers entertained and offer new opportunities to generate revenue," says Panasonic chief executive Hideo Nakano. Flight Fleets Analyzer shows that Air China has 10 -900s on order.
1st August 2017
Air China partners with Ritz-Carlton on in-flight menu
Air China Limited has hosted a launch event for its new in-flight catering partnership with the Ritz-Carlton hotel in Beijing, as part of the company´s strategy to transform customer needs into a gourmet onboard experience, the company said. Air China has been reviewing and restructuring its food offerings on more than 40 domestic and international routes since early 2016, rolling out localised dining options that best suit the dietary preferences of passengers from different parts of the world.
Air China Limited is the flag carrier and one of the major airlines of the People´s Republic of China, with its headquarters in Shunyi District, Beijing. Air China´s flight operations are based at Beijing Capital International Airport
26th July 2017
Air China has selected inflight entertainment and connectivity (IFEC) from Panasonic Avionics for its fleet of Airbus A350 aircraft.
Air China has selected inflight entertainment and connectivity (IFEC) solutions from Panasonic Avionics for its fleet of Airbus A350 aircraft. Under the terms of the agreement, Panasonic will provide its eX3 inflight entertainment for 10 Air China A350 aircraft. The first of these will be delivered in December 2017. The eX3 solution will bring audio and video on demand, a content library that can offer up to 300 movies, 200 TV shows, games, music, a moving map, and much more. These A350 aircraft will also offer global connectivity services, which will allow Air China passengers to keep in touch with friends, families, co-workers and current events everywhere these aircraft fly. Panasonic says it now operates its inflight connectivity service in 210 countries, including China.
22nd June 2017
Air China axed its Melbourne-Shenzhen route
In June 2017, Air China announced that having finally launched non-stop Melbourne-Shenzhen flights on June 20 following a string of earlier delays and cancellations, Air China is one again axing its Melbourne-Shenzhen flights, with the service to wrap next month – less than six weeks after it began. Air China's final flight from Shenzhen (CA767) will depart on July 30 2017, with flight CA768 leaving Melbourne for the last time on the same date and reaching Shenzhen on July 31. Air China is moving full steam ahead to get its Melbourne-Shenzhen flights off the ground with plans to launch a non-stop service as of next month. Air China's original plans of offering four flights each week have been scaled back to three flights instead, however – departing both cities on Sundays, Tuesdays and Fridays – with these flights now on sale via travel agents and the airline's website.
14th June 2017
Orders for China's C919 jumbo jet reach 600
Orders for China's first homegrown large passenger jet, the C919, reached 600 aircraft on Tuesday as a new customer signed to book 30 of the jets. China Everbright Financial Leasing Co Ltd on Tuesday placed the order with the Commercial Aircraft Corporation of China (COMAC), the Shanghai-based manufacturer of the C919.& Zhang Jinliang, president of China Everbright Bank, which has a 90-percent stake in Everbright Financial Leasing, said the bank will continue cooperation with COMAC in research and development as well as marketing.

A total of 24 foreign and domestic customers, including China's national carrier Air China, have placed orders for the aircraft so far.
C919 completed its maiden test flight in May, making China the 4th jumbo jet producer after the United States, Western Europe and Russia. With a standard range of 4,075 kilometers, the China-made jet is comparable to updated Airbus 320 and Boeing's new generation 737 planes, signaling the country's entry into the global aviation market.
30th May 2017
Air China plans to serve Melbourne-Shenzhen with Airbus A330-200s
Air China is adding a 3rd route from Melbourne with three flights a week to Shenzhen starting on June 20 with Airbus A330-200s.
The new Shenzhen service will operate on Tuesdays, Fridays and Sundays and adds to Air China's existing three weekly flights from Melbourne to Beijing and four weekly flights from Melbourne to Shanghai.Melbourne Airport chief of aviation Simon Gandy said he expected nonstop Melbourne-Shenzhen services to be well received by both business and leisure travellers in Australia and China.
Air China general manager Yuanyuan Huang said: "As the national flag carrier of China and the first Chinese airline providing air service between Australia and China, we are committed to the economic development and cultural exchange between our two countries."
26th May 2017
Air China awaits B737 Max delivery
Boeing Co said Air China will become the first Chinese airline to take the delivery later this year of its single-aisle B737 MAX plane, a new fuel-efficient and updated version of the B737.
The US manufacturer plans to deliver some of its B737 MAX aircraft directly to Chinese customers from its completion and delivery center in Zhoushan, Zhejiang province, where construction got underway in early May.
With a maximum annual delivery capacity of 100 planes at its center in Zhoushan, Boeing plans to deliver the B737 MAX aircraft from the center, as it aims to meet the strong demand for single-aisle aircraft in China.
The Zhoushan center, Boeing's first overseas completion and delivery center, will consist of a completion center under a joint venture between Boeing and Commercial Aircraft Corporation of China Ltd and a delivery center owned by Boeing, capable of tasks including cabin installation, painting, flight testing and aircraft maintenance.
In the past five years, Boeing has consecutively delivered more than 140 aircraft to China. This year, the number is expected to reach 200, according to the company.
Meanwhile, the Airbus A320 final assembly line in Tianjin will start assembling the A320neo in July and delivering in September. Airbus Group SE's first overseas completion and delivery center for the A330 is also expected to deliver its first aircraft in September and produce two aircraft per month by 2019.
Lin Zhijie, an aviation industry analyst and columnist at Carnoc.com, one of China's largest civil aviation website portals, said, "With one-fifth of narrow-body aircraft in the world delivered to China, it is a huge market that Boeing hopes to seize."
He said the Airbus assembly line in Tianjin became operational in 2008, and it has helped to lift its market share in China to around 50 percent."Boeing is making more efforts in China by establishing its first overseas completion and delivery center in Zhoushan, in order to seize the big market potential in China for narrow-body aircraft," Lin added.
22nd May 2017
Beijing and Frankfurt airports team up with Air China for convenient travel
Frankfurt and Beijing airports launched an easy gateway for Air China passengers to travel between the 2 cities. The gateway allows passengers flying Beijing-Frankfurt routes to enjoy services in beijing Capital International Airport and Frankfurt Airport. This includes separate check0in counters, luggage pick up line and a separate waiting area. The gateway also hopes to increase boarding time.The flights run twice daily. Beijing International Airport is the busiest airport in China, with 9.44 million passengers flying in and out in 2016.<
15th May 2017
Air China is going ahead to get its Melbourne-Shenzhen flights off the ground with plans to begin non-stop service as of June 2017
Despite previously delaying and then subsequently cancelling its entry on this route, an Air China spokesperson affirms that "will be the commencement date of this new service. Air China's original plans of offering four flights each week have been scaled back to three flights instead, however – departing both cities on Sundays, Tuesdays and Fridays – with these flights now on sale via travel agents and the airline's website.
CA768 will be wheels-up from Melbourne at 9pm on those days to reach Shenzhen at 4:25am the following morning, well before the Chinese business day begins. On return CA767 takes wing at 12:55am for a midday touchdown in the Victorian capital on the same calendar day.
08th May 2017
Air China launches flights between Barcelona and Shanghai
Air China have now began operating an Airbus 300-200 flight between Barcelona, Spain and Shanghai, China. Air China will operate 3 x Weekly direct flights (Tuesday, Friday and Sunday) between the two cities. The opening of the route means Barcelona becomes the 5th European city to have direct flights to Shanghai and Beijing. Air China's inauguration of the Barcelona-Beijing route took place in May 2014. Business people will be able to arrive in China early on Monday morning and return to Spain on Friday evening, as well the convenience of making connecting flights.
Air China said that in 2016, around 100,400 passengers flew between Barcelona and Shanghai, despite there being no direct connections.
28th April 2017
Air China announces the launch of 2 new routes
Air China has announced the launch of 2 new routes between Beijing and Astana and Beijing and Zurich. Due to be launched in June 2017, these new routes will provide direct connections between China, Kazakhstan, and Switzerland.
The Beijing-Astana route will be launched on 1st June. Astana, located in Kazakhstan, is one of the world's youngest capitals. It enjoys a reputation as one of the happiest and most modern cities in Central Asia. The launch of Air China's Beijing-Astana route coincides with the 2017 World Expo, which is being held in Astana in June.
7th June will be when the Beijing-Zurich route is launched. Home to the global and European headquarters of over 100 banks, Zurich is surrounded by the famous Lake Zurich and the Alps, making it a popular destination for tourists from all over the world. The city's chic, laid-back character and the beautiful surroundings make it one of the world's most livable cities. In recent years, China and Switzerland have held numerous high-level exchanges, and bilateral trade relations have gone from strength to strength.
Flight information:
Beijing-Astana: 3 x weekly (Tuesday, Thursday and Sunday), Airbus A320. The outbound flight departs Beijing at 17:20 and arrives at 21:00; the inbound flight departs Astana at 22:30 and arrives at 05:30 (all times are local).
Beijing-Zurich: 4 x weekly (Tuesday, Wednesday, Thursday and Sunday). The outbound flight departs Beijing at 02:35 and arrives at 07:25; the inbound flight departs Zurich at 12:55 and arrives at 05:05 (all times are local). The flights will be operated by an Airbus A330-200 featuring business class seats that can be fully reclined up to 180 degrees. Premium economy seats offer 120% more leg room than regular economy class, and economy class seats are ergonomically designed to reduce fatigue. All seats feature a personal entertainment system.
24th April 2017
Air China resumes services from Beijing to Pyongyang
Air China has announced it will resume flight services from Beijing to Pyongyang from 5th May 2017. This service will fly on Mondays and Fridays until October 2017. China's national airline stated some flights would be temporarily cut "based on the situation of ticket sales", but it denied a report by state broadcaster CCTV that its flights to Pyongyang would be suspended indefinitely.
China is North Korea's sole major ally but disapproves of the North's weapons programmes and has supported U.N. sanctions against it. Searches on Air China's website on Tuesday showed the carrier will have one flight a week, on Fridays, for the first two weeks of May, and after that, 2 x weekly, on Monday and Friday
28th March 2017
Air China commences summer/autumn flight schedule, effective form 26th March 2017.
The new schedule includes 102 international routes, 279 domestic routes and 14 regional routes. Additionally, new routes include:
Shanghai - Barcelona
Beijing - Astana
Beijing - Zurich
27th March 2017
Air China has been voted the most valuable travel brand for China.
Air China has been voted the most valuable travel brand for China.
27th Febuary 2017
Air China announced further adjustments to its Beijing – London Heathrow routes, commencing form 8th July 2017
Previously, the airline's CA855/856 service was scheduled with 3-class 777-300ER, replacing A330-200. However the latest schedule sees this flight will be operated by Airbus A330-300.
16th February 2017
From May 2017 Air China will launch new service routes to Spain, as the Star Alliance member opened reservation for Shanghai Pu Dong – Barcelona route.
This service will commence operation on 5th May 2017 with a high-density A330-200 aircraft, 3 times a week.
13th February 2017
Air China announces plans for June 2017 to resume route services from Beijing to Zurich as the airline opened reservation last week
With low-density 2-Class A330-200, the airline will commence this service serve route 4 times a week. In March 2017, Air China announced it was to launch Cebu-Beijing flights. In addition, Air China's new service for its Beijing-Astana route will operate with 3 weekly flights on Tuesdays, Thursdays, and Sundays, beginning June 1 of this year using an Airbus A320. The airline also made changes to its seasonal summer flights for North America. Air China will be utilizing a larger aircraft on its Beijing-Los Angeles route starting March 26, and smaller aircraft on its Beijing-Montreal route (starting September 3) and Beijing-Montreal-Havana route (starting September 1). The airline's Shenzhen-Los Angeles route will offer 3 weekly flights starting 6th July.
---
Baggage
Carry-on Baggage
Carry-on baggage must be able to fit under the seat in front of you or in the overhead bin.
A. International flights
Each First Class and Business Class passenger can take up to 8kg of carry-on baggage. Each Economy Class passenger can take up to 5 kg of carry-on baggage.
Each First Class and Business Class passenger can take up to 2 pieces of carry-on baggage. Each Economy Class passenger can take up to 1 piece of carry-on baggage.
B. Domestic flights
Each First Class passenger can take up to 2 pieces of carry-on baggage, and each piece of carry-on baggage shall not exceed 5kg in weight. Each Business Class and Economy Class passenger can take up to 1 piece of carry-on baggage and the baggage shall not exceed 5kg in weight.
C. Volume
The linear dimensions of each piece of carry-on baggage shall not exceed 55cm (21"long) x 40cm (15"wide) x 20cm (7"high).
Any baggage that exceeds the limits on weight, number of pieces and volume must be checked.
The following items shall not be carried as or in checked baggage or taken into the cabin as carry-on baggage: Dangerous goods, firearms (excluding hunting and sporting rifles), military or police equipment (including the main components), knives, live animals, fresh perishable goods with distinct odors (e.g. seafood, durian, etc.)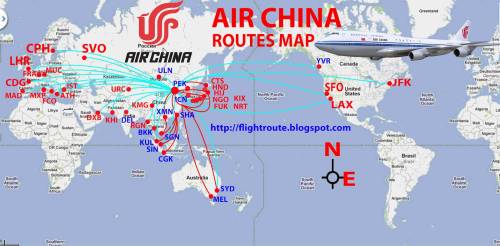 Popular Routes
London

Beijing
Beijing

Chengdu
Tokyo

London
Chengdu

Bangkok
Jakarta

Wuhan
Beijing

Urumqi

---
The Fleet
Airbus A320-200
Airbus A319-100
Airbus A321-200
Airbus A330-200
---
About Alternative Airlines
Alternative Airlines is an online flight search complete with customer service specialising in booking flights on lesser known airlines and to remote destinations. We offer you a wider choice of airlines supported by a team of customer service and travel specialists for help and advice on your travel plans. We specialise in finding the best available fares on the widest range of airlines and making them available to you online, with prices in the currency of your choice.
Alternative Airlines handles all your travel arrangements and payments, complete with ticketed confirmation. We do not direct you to other websites or service providers. We help you through the process. This is what makes us Alternative Airlines.Check out our reviews: Alternative Airlines - Feefo Reviews
Browse for flights, find some amazing deals, make a reservation and pay in the currency of your choice today with Alternative Airlines. Let Alternative Airlines help find you the best prices and make international and domestic flight reservations with us today.
Join the Alternative Airlines Members Club and get £100.00 back on your 5th booking with Alternative Airlines. You will have insight to many benefits and exclusive deals on over 650 airlines. Click on the Members section on the Alternative Airlines website for more information and join today. We are open every day from 8am until 8pm (UK local time).
How to pay
You can pay for your flights with Air China in the currency and payment method of your choice when booking through Alternative Airlines.
We accept PayPal making flight purchases with Air China easy and more secure for customers. PayPal is one of the leading forms of online payment, with more than 169 million accounts worldwide.