Healthy Plane Food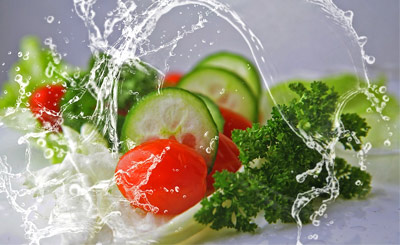 Staying healthy on a plane doesn't have to be difficult. While you can always bring your own healthy food onto the plane, there's always restrictions on what food you can bring in your carry-on baggage. And with many healthy options available from the majority of airlines, it's much easier to have the airline cater for you.
If you've flown before without pre-ordering your meal, you might think that aren't many options for those looking to eat healthily, with only two main options for meal types (standard and vegetarian). However, most airlines that offer inflight meals actually have a range of different healthy options. All you need to do is pre-book your meal before your flight!
Looking for a different Special Meal? Check out our Halal, Kosher, Vegan and Gluten-Free pages. Or check out our page on other dietry requirements, if you're looking to book a diabetic friendly or lactose free meal!
---
How to pre-order a healthy plane meal
If you want to pre-order your meal to ensure you get a healthy option, you can do so by visiting the website of the airline that you're flying on. If you have made a booking through Alternative Airlines, you can contact and we'll book it for you. Find out more here.
Read more below about the different types of healthy plane meals and look at our table that details which airlines' offer which different healthy meal types.