Buy
China Southern Airlines

Flights

Search and Buy China Southern Airlines Flights with Alternative Airlines
Make a

China Southern Airlines

reservation and find some amazing deals with discounted

China Southern Airlines

tickets at Alternative Airlines
---
About
China Southern Airlines is one of the world's largest airlines and is headquartered in Guangzhou, China.
From its hub airports at Beijing Capital Airport and Guangzhou Baiyun International Airport, China Southern Airlines flies to 193 destinations worldwide.
China Southern Airlines flies to many destinations including Nanjing, Urumqi, Guilin, Guangzhou, Hong Kong, Hangzhou, Kunming, Beijing, Hanoi, Delhi, Ho Chi Minh, Istanbul, Bali, Seoul, Singapore, Frankfurt, London, Tbilisi, Paris, Moscow and many others.
China Southern Airlines has codeshare agreements with many airlines including KLM, Asiana Airlines, Japan Airlines, Pakistan International Airlines, Qantas, Thai Airways International, United Airlines and WestJet and many others.
---
Frequent Flyer Program
China Southern Airlines offers a frequent flyer program called Sky Pearl to reward regular passengers with the airline.
China Southern Sky Pearl Club offers Sky Pearl Club members comprehensive and convenient service throughout China.
Sky Peal Club allows its club members earn FFP miles not only flying CZ domestic segments but on flights of other SkyTeam member airline as well.
---
Baggage
For flights from Japan, America, Australia, New Zealand, Russia and journeys from Singapore to China, passengers are entitled to 2 pieces of baggage in Business Class and Premium Economy and Economy Class with a maximum weight of 32kg in First and Business Class and 23 kg for Economy Class.
Passengers are entitled to 1 piece of hand baggage in Business, Premium and Economy Class with a maximum weight of each piece and 2 pieces of hand baggage for First Class.
---
News
4th June 2018
Extra services from China Southern could see India and China increase their air-travel connectivity
Aviation authorities from India and China met in New Dehli for the first time in 10 years to discuss the possibility of better connecting air-travel between the two countries. China Southern Airlines, one of the leading carriers in China, was in the discussion as a potential airline that could fly new routes between China and India.
There are currently five different Chinese carriers operating services between China and India. Air China, China Southern, China Eastern, China Airlines and Shangdong Airlines collectively operate 42 weekly services that connect five different cities in China to three different cities in India.
According to a Civil Aviation Ministry, the talks went fairly well in terms of progressing the conversation in enhanced air connectivity between the two countries. Indian airlines have long been hesitant due to the difficulties they would face operating in China, but the Chinese aviation authorities responded positively and stated their intentions to help those airlines get around the problems.
30th May 2018
China Southern Airlines increases Nairobi flights
China Southern Airlines has increased its Nairobi-Guangzhou flights to three times a week to tap increased business and tourism travel between the two countries.
The airline will operate Monday, Tuesday and Friday flights using an Airbus A330-200 aircraft that has a 218-passenger capacity.
The aircraft has four, 24 and 190 first, business and economy class seats respectively. China Southern Airlines previously only flew into Nairobi on Mondays and Fridays.
Sales and marketing officer Sospeter Mobe said the new flight frequency will kick off starting June 10 to October, when the management is set to review the schedule.
"We are working together to promote China-Kenya tour and travel business. To those travelling to China during the period, free accommodation in Guangzhou will be provided to passengers using China Southern Airlines and international code share flights if the connecting time is more than eight hours but not more than 48 hours," said Mr Mobe.
21st May 2018
New Beijing Airport gets opening date
Beijing's new international airport — which will be home to a large number of services from China Southern Airlines — will open and start running services on 1st October 2019, according to China Daily. Equipment testng will be completed over the next three months, while the airport terminal is still being decorated.
The yet-to-be-named airport has one-third of its airlines spaces already filled by China Southern Airlines and China Eastern Airlines. The plan to build a new international airport was put in place to share out the heavy traffic that Beijing Capital International Airport currently receives.
9th May 2018
China Southern Airlines earn top 10 spot in most valuable airline brand list
China Southern Airlines placed 6th in Brand Finance's 2018 edition of '50 most valuable airline brands'. Also in the top 10 were other Chinese airlines, including China Eastern at 7th and Air China at 9th. All three Chinese airlines have seen exciting brand value growth in 2018, with China Southern growing 10 percent, China Eastern growing by 21 percent and Air China growing by 19 percent since 2016.
Brand Finance's top 10 most valuable airline brands are as follows:
American Airlines
Delta
United Airlines
Emirates
Southwest Airlines
China Southern Airlines
China Eastern Airlines
British Airways
Air China
Lufhhansa
China Southern Airlines have climbed one place up the list from their 2017 placing, which had them positioned at 7th.
29th April 2018
China Southern contributes to Cambodia's airports recieving more passengers
The operator VINCI Airports, who operates three airports in Cambodia, has reported that 3 million passengers used these airports in the first quarter of 2018, a 26.1% year-on-year increase. At Phnom Penh Airport, the country's capital, this upward trend is even steeper at a staggering 34.5%. The capital's airport handled 1.4 millions passengers, while the increase was mainly attributed to new services introduced by Malindo, Vietjet and Shenzhen Airlines. Chinese carriers such as Spring, China Southern Airlines and Xiamen Airlines all increased services to Phnom Penh.
Local Cambodian start-up airlines, JC International and Lanmei Airlines, may also be responsible for the surge in traffic, as both recently established flights to Singapore and Bangkok. Passenger traffic at Siem Reap airport increased by 17.4%. Travellers from China topped the passenger lists, while domestic travel also expanded. This is part of a ever-growing tourism trend in the country, who saw the number of international travellers visiting the kingdom reaching 5.6 million in 2017, up 11.8% (statistics from the Ministry of Tourism). If precditions are correct, Cambodia should be letting through its immigration over 6.1 million tourists this year.
22nd March2018
Xiamen Airlines signs for 30 new aircraft
Xiamen Airlines has firmed an order for 20 Boeing 737 Max 8 and 10 737 Max 10 aircraft. Through its Parent Company, China Southern Airlines, it details that the jets will be delivered between 2019 and 2022. Five -8s will first join the airline's fleet in 2019, followed by seven in 2020. In 2021, it will take eight -8s and seven -10s, before receiving the final three -10s in 2022. The acquisition will be paid for partly by internal resources and partly through loans and other finance agreements. Xiamen Airlines adds that the new generation aircraft will improve its operating efficiency, help maintain its "streamlined and efficient" fleet structure, as well as expand capacity. The carrier, together with China Southern, first signed an agreement to acquire 110 Boeing 737s, including the 30 737 Max aircraft, in December 2015.
18th January 2018
China Southern Airlines and American Airlines announce codeshare partnership
Since its very presence in the American market, China Southern has successively launched four routes connecting China and America, specifically Guangzhou-Los Angeles, Guangzhou-San Francisco, Guangzhou-Wuhan-San Francisco and Guangzhou-New York.
China Southern Airlines and American Airlines jointly announce codeshare partnership effective on 18th January, 2018, adding new momentum to the international operation by both airlines with more diverse and travel options for passengers traveling between the two biggest air travel markets.
Starting from 18th January, 2018, passengers of China Southern may book seats on connecting American Airlines flights from Los Angeles to Houston, Chicago, Philadelphia, Charlotte, Phoenix, and from San Francisco to Dallas and Phoenix. Tickets will be available on China Southern's official website and authorized third party ticketing platforms. As part of this partnership, passengers of American Airlines may connect by China Southern flights to Guangzhou, Shenyang, Changsha, Dalian, Shenzhen, Harbin, Changchun, Chongqing and Nanning through Beijing.
Since its very presence in the American market, China Southern has successively launched four routes connecting China and America, specifically Guangzhou-Los Angeles, Guangzhou-San Francisco, Guangzhou-Wuhan-San Francisco and Guangzhou-New York. In March 2017, a strategic partnership was established between China Southern and American Airlines with American Airlines investing $200 million in purchasing the H share issued by China Southern. Both sides agreed to work together to cover more destinations in China and America.
The establishment of this strategic partnership is welcomed by senior managements of both airlines with confidence to build on the extensive global network and provide greater convenience to passengers traveling between the two countries. This endeavor serves as another milestone for China Southern in particular as this largest airline in Asia dedicates itself to expanding the international operation with qualified air service in the North America region and to the global marketplace as a whole.
China Southern Airlines operates the largest fleet, most developed route network and largest passenger capacity of any airline in The People's Republic of China, and devotes to providing comfortable travel service.
American Airlines is a major U.S airline headquartered in Fort Worth, Texas. It is the world's largest airline measured by fleet size. American Airlines together with its regional partners operate an extensive international and domestic network in and out of America through nine of its major hubs.
19th December 2017
China Southern Airlines launches website for visually impaired
China Southern Airlines launched a website for visually impaired users Tuesday. Users who intend to buy air tickets online can visit iaw.csair.com and click on a bar at the top to open the function, said Li Chunhong, a manager for the airline's e-commerce unit. The site's colors can be simplified, text can be enlarged and the mouse cursor can be modified. One function also enables the text to be read aloud. People with vision problems and reading disorders can all benefit, Li said.China has approximately 13 million people living with impaired vision. About two thirds say online information is very valuable to them, according to a report by China's Information Accessibility Research Association.
19th December 2017
China Southern Airlines signs codeshare agreement with British Airways
The new deal means customers can book seats on flights to Shenyang, Harbin, Changchun and Dalian on ba.com. The two-leg journeys will see BA operate flights to Shanghai, from which they can connect on to Shenyang, Harbin and Changchun while flights to Beijing offer connections to Dalian and Changchun. British Airways offers 10 weekly flights to Shanghai and seven to Beijing, departing from Heathrow.
As part of the codeshare agreement, British Airways Executive Club members can collect Avios when booking on the British Airways code on China Southern Airlines flights. Alex Cruz, chief executive of British Airways, said: "We are excited by today's announcement, which will help to drive tourism and economic and cultural exchange between the UK and China, by facilitating reciprocal leisure and business travel. "Now we need the British government to take urgent action on its visa policy by making it easier for Chinese businesses and tourists to come to the UK. "China is the world's second largest economy and we need to do all we can to encourage these trade links. This is even more critical post Brexit."
2nd November 2017
China Southern Airlines Company (ZNH) CMF Pushes Into Positive Territory
China Southern Airlines Company (ZNH) shares are showing bullish signs as the Chaikin Money Flow or CFI is above the zero line. A positive Chaikin Money Flow indicates that the stock is strong while a negative CMF indicates that the stock is weak. The CMF indicator passing through the zero line (rising above or falling below) may indicate a shift in the overall trend for the equity. The indicator, created by Marc Chaikin, is based on the theory that the strength of the market can be determined by looking at where the price closes compared to its daily range and volume. If the market is strong you will see if closing in the upper half with a high volume. A weak market can be seen if it closes in the lower half of the range on high volume.
Taking a deeper dive into the numbers, China Southern Airlines Company (ZNH) has a 50-day Moving Average of 36.81, the 200-day Moving Average is 35.82, and the 7-day is noted at 36.50. A popular tool among technical stock analysts is the moving average. Moving averages are considered to be lagging indicators that simply take the average price of a stock over a specific period of time. Moving averages can be very useful for identifying peaks and troughs. They may also be used to help the trader figure out proper support and resistance levels for the stock.
Value investors may be scanning the shelves for bargain stocks. They may be looking to spot those shares that haven't been doing a whole lot and are being generally overlooked by the investing world. Value investors may be searching for stocks with lower price to earnings ratios that possess higher dividend yields. Investors looking for growth stocks may be willing to shell out a little more for a stock that has the possibility of increasing EPS at a quicker pace. Some investors may favor one category of stocks over another, but they may need to find a combination at some point. As markets tend to move in cycles, it may be necessary to align the portfolio to the category that is best positioned to make consistent gains in the future.
Traders may be relying in part on technical stock analysis. China Southern Airlines Company (ZNH) currently has a 14-day Commodity Channel Index (CCI) of 190.26. Despite the name, CCI can be used on other investment tools such as stocks. The CCI was designed to typically stay within the reading of -100 to +100. Traders may use the indicator to determine stock trends or to identify overbought/oversold conditions. A CCI reading above +100 would imply that the stock is overbought and possibly ready for a correction. On the other hand, a reading of -100 would imply that the stock is oversold and possibly set for a rally.
At the time of writing, the 14-day ADX for China Southern Airlines Company (ZNH) is 22.20. Many technical chart analysts believe that an ADX value over 25 would suggest a strong trend. A reading under 20 would indicate no trend, and a reading from 20-25 would suggest that there is no clear trend signal. The ADX is typically plotted along with two other directional movement indicator lines, the Plus Directional Indicator (+DI) and Minus Directional Indicator (-DI). Some analysts believe that the ADX is one of the best trend strength indicators available.
18th October 2017
Air France-KLM, China Southern set to enhance cargo ties
KLM Royal Dutch Airlines Boeing 747-400F© KLM Royal Dutch Airlines
China Southern Airlines Cargo has signed a Memorandum of Understanding (MOU) with Air France-KLM Royal Dutch Airlines-Martinair concerning a strategic partnership agreement that could eventually lead to an integrated commercial and operational cargo joint venture in the Europe-China market. The two sides have an existing commercial partnership dating back to 2015.

In a statement issued following the document's signing last week, Marcel de Nooijer, executive vice president of AFKLMP Cargo said: "We continuously want to create more value to our customers, and in doing so we are very excited to deepen the cooperation with our strategic partner China Southern Cargo. This new phase is good news for our customers."

Under the terms of the MOU, the Chinese and European cargo carriers will expand their existing cooperation and build on their mutual experience to connect their cargo business in China, Europe and beyond markets.

It will also allow either side to tap into the other's strengths, possibly through capacity sharing and bellyhold space agreements. China Southern is particularly strong in the China and the Asia-Pacific region with AF-KLM's potent in the Europe, Africa, and trans-Atlantic markets.

As such, the deal will combine China Southern Cargo and AF-KLM's cargo networks (bellyhold and main-deck capacity) to offer high-frequency services via hubs at Guangzhou, Shanghai Pudong, Paris CDG, and Amsterdam. It will also offer either party easy access to the other's capacity and ground handling facilities at home base hubs, which may facilitate more efficient interline transfers. Lastly, the enhanced partnership is also expected to increase mail and express business opportunities between China, Europe, and the United States.
15th September 2017
China Southern Airlines further expands Christchurch service in NW17
China Southern in recent schedule update further revised planned Guangzhou – Christchurch service, previously scheduled to increase from 3 to 5 weekly, from 29OCT17. Latest update sees the Skyteam member further expanding operational frequencies to 7 weekly, from 02DEC17 to 26FEB18 (CAN departure).

Boeing 787-8 operates this route.

CZ617 CAN0050 – 1710CHC 787 D
CZ618 CHC2230 – 0530+1CAN 787 D
China Southern Airlines expands Shenzhen - Denpasar service in W17
China Southern Airlines in winter 2017/18 season plans to expand service on Shenzhen – Denpasar route, currently served 3 times a week. At the start of winter season from 29OCT17, the Skyteam member will operate daily flight, on board Airbus A320.

CZ6065 SZX1830 – 2340DPS 320 135
CZ6065 SZX1900 – 0030+1DPS 320 x135

CZ6066 DPS0045 – 0600SZX 320 246
CZ6066 DPS0130 – 0640SZX 320 x246
China Southern Airlines in Northern winter 2017/18 season plans to expand Guangzhou – Adelaide service, with the offering of 5 weekly flights during peak season, from 10DEC17 to 26FEB18. Airbus A330-300 aircraft is scheduled to operate from 29OCT17, replacing -200.

This route is currently served 3 times a week.
China Southern Airlines launch new air route to Irkutsk
China Southern Airlines announced on Wednesday that a new air route from northeast China's Harbin to Irkutsk will begin services in July.
From July 16, the flight will depart every Sunday. It leaves Harbin at 5:25 p.m. and arrive in Irkutsk around 8 p.m. The return flight will depart at 9:15 p.m. and arrive in Harbin at 11:55 p.m. local time.
20th June 2017
China Southern Airlines is planning to expand into South America and Africa over the next five years the carrier's Senior Vice President (Marketing) Wu Guoxiang has told the South China Morning Post.

In an interview, Wu said the carrier was looking at Johannesburg O.R. Tambo for its next African destination after Nairobi Jomo Kenyatta, which it currently serves from Guangzhou 2x weekly using A330-200 metal. In South America, China Southern is looking at developing services to points in Brazil and Argentina, he added without mentioning specifics.

China Southern's international operations currently focus on East Asia, Oceania, Europe, and North America (the United States and Canada only). Direct flights between China and Africa and between China and South America are currently dominated by non-Chinese carriers although flag carrier Air China (CA, Beijing Capital) has attempted to gain a foothold through the launch of its own services from Beijing Capital to each of Johannesburg O.R. Tambo and São Paulo Guarulhos (via Madrid Barajas).

As it stands, Africa and South America are becoming increasingly attractive destinations for Chinese capital given China's thirst for natural resources and need for new export markets.

According to an Ernst & Young (EY) Africa Attractiveness report published last month, since 2005, China has invested in 293 FDI projects in Africa, resulting in an investment outlay of USD66.4 billion. Aside from general trade and Foreign Direct Investments, Chinese companies and state-related entities have been involved in both financing and building numerous infrastructure projects across Africa including ports, roads, railways, dams, telecom networks, power stations, and airports. The primary benefactors of Chinese capital have been Egypt, Nigeria, Algeria, South Africa, Mozambique, Ethiopia, Angola, Niger, Zambia, and Morocco.

In Latin America and the Caribbean, China is looking to realize USD500 billion in trade and USD250 billion in investment by 2025. In Brazil the focus has been primarily on infrastructural projects - the country's massive rail network and its untapped potential in particular. Beijing has similar interests in Argentina where in 2014, it agreed to provide Argentina with over USD20 billion in loans to finance numerous infrastructure projects, including new railway lines and hydropower dams. Last month, Buenos Aires signed a framework agreement with the China Development Bank (CDB) for the rehabilitation of the Belgrano Cargas (II) railway.

Under the deal, the CDB bank will finance the acquisition of railway equipment, works and services for a narrow-gauge train with a total extension of 1,400 km. The Belgrano Cargas (II) initiative connects the Provinces of Argentina's so-called Mesopotamia area.
Source: ch-aviation
China Southern Airlines is doubling frequency between London and Guangzhou this summer
China Southern Airlines will add a second daily flight from June 1 using a Boeing 787 Dreamliner from Heathrow Terminal 4.
The new later departure from London will provide shorter transfer times to many of the airline's network of 120 destinations in China, Japan, Korea, south-east Asia, Australia and New Zealand from its hub at Guangzhou.
The airline's UK and Ireland commercial manager, Nick Newman, said: "Our mission is to make diverse destinations like China more accessible for UK travellers, so we're thrilled to be able to add a second daily flight from London to Guangzhou.
"The new flight frequency brings our total weekly departures between western Europe and China to 41 and firmly signifies our continued expansion."
2nd May 2017
China Southern Airlines signs purchase agreement with Airbus A350-900s.
The Chinese airlines operates the 4th - largest fleet in the world, with 700 passenger and cargo aircraft.
China Southern Airlines secure an order of 20 Airbus aircraft
The order includes A350-900 planes which means the airline will be operating one of the largest Airbus fleet in the world with more than 300 Airbus aircraft in service. The planes will be delivered between 2019 - 2022. China Southern Airlines operaties the 4th largest fleet in the world, with 700 passenger and cargo aircraft including: Boeing 787, Boeing 777, Boeing 747, Boeing 757, Boeing 737 and airbus A330, A380, A321, A320 and A319.
China Southern Airlines is the first domestic Chinese carrier to fly Mexico.
China Southern Airlines flew its inaugural Guangzhou to Mexico City flight, via Vancouver. China has had a long interest tourism and investment interest in Mexico and has seen a growing number of tourists visiting the country. Mexico City expects to have over 100,000 Chinese tourists visiting this year.
3rd April 2017
American Airlines to buy shares in China Southern Airlines
American Airlines will buy shares in China Souther Airlines, allowing the airline to gain access to 40 destinations through China's Southern's beijing hub and 30 destinations through Shanghai. This will allow customers to book flights between the 2 companies on a single ticket and possibly earn AAdvantage Miles.
---
Route Map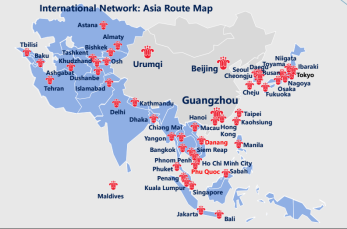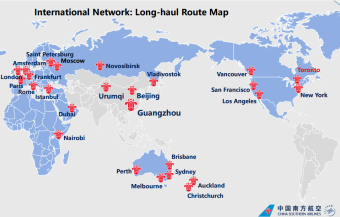 Popular Routes
Beijing

Xian
Hong Kong

Beijing
Shanghai

Tokyo
Singapore

Shanghai
London

Shenzhen
Hangzhou

Istanbul

---
The Fleet
Airbus A319-100
Airbus A320-200
Airbus A321-200
Boeing 737-700
Boeing 757-200
Boeing 777-200
---
Beijing Capital International Airport
HUB Airport
Beijing Capital International Airport is located in Chaoyang District, Beijing and is the hub airport for China Southern Airlines. Hainan Airlines and China Airlines also use the airport as their hub airport as well. The airport has three runaways and can handle nearly 90 million passengers every year.
Other airlines which fly to and from Beijing Capital International Airport include Air Canada, Singapore Airlines, Spring Airlines, SriLankan Airlines, Thai Airways, Transaero Airliens, United Airlines, Ukraine International Airlines, Ural Airlines and many others.


SkyTeam Alliance is a leading global airline network, with 20 member airlines. SkyTeam alliance was founded in 2000 and now consists of member airlines such as Aerolineas Argentinas, AeroMexico, Air Europa, China Southern, Alitalia, China Airlines, Delta, Garuda Indonesia, Kenya Airways, KLM and others. SkyTeam Alliance network has nearly 16,323 daily flights, with 1,052 destinations in 177 countries.
---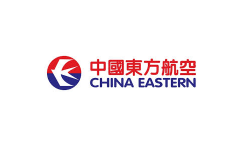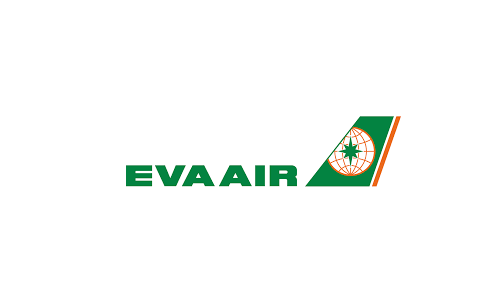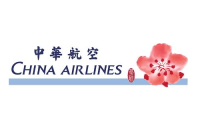 ---
Book Flights with China Southern Airlines
Make a China Southern Airlines reservation and find some amazing deals with discounted China Southern Airlines tickets at Alternative Airlines. China Southern Airlines flies to many destinations, offering a cost effective and safe service to all its passengers. Let Alternative Airlines help find you cheap China Southern Airlines tickets and make reservations on China Southern Airlines today.
Browse the most popular China Southern Airlines flight routes to destinations within the Chinese regions. Alternative Airlines can help you make reservations on China Southern Airlines. Use the following list of routes to help you plan your next flight. China Southern Airlines flights on Alternative Airlines to save big! Alternative Airlines is an online travel agency, specialising in booking lesser known airlines and remote destinations.
Alternative Airlines is an Online Travel Agency bonded by the International Air Transport Association (IATA). We specialise in finding the best available fares on the widest range of airlines and making them available to you online, with prices in the currency of your choice.
Alternative Airlines handles all your travel arrangements and payments, complete with ticketed confirmation. We do not direct you to other websites or service providers.
We help you through the process. This is what makes us Alternative Airlines.
Browse for flights, find some amazing deals, make a reservation and pay in the currency of your choice today with Alternative Airlines.
Let Alternative Airlines help find you the best prices and make international and domestic flight reservations with us today.
Join the Alternative Airlines Members Club and get £100.00 back on your 5th booking with Alternative Airlines. You will have insight to many benefits and exclusive deals on over 650 airlines. Click on the Members section on the Alternative Airlines website for more information and join today.
We are open every day from 8am until 8pm (UK local time).
China Southern has China's largest airline in terms of fleet size and passengers carried.
---
China Southern Airlines
China Southern is based in Guangzhou in the Guangzhou province of the People's Republic of China, with around 250 aircraft, (yes, two hundred and fifty), over 40 worldwide destinations, services to 60plus domestic airports and an impending membership of the Skyteam alliance CHINA SOUTHERN is already one of the world's great airlines. In the post Beijing Olympics era we can expect them to rise even further up the league of world-class carriers.
China Southern Flights in China
In this case big does mean beautiful. With a vast network of services serving most cities in China and many international destinations, China Southern has not sacrificed customer service quality as it has grown. With very modern fleet and more new aircraft on order, air travellers to this part of the world should consider flying on this - more than competent - airline for any part of their travel plans. CS fly to Lhasa (Tibet) which, despite any concerns about the past, remains a must-see historic city for all serious travellers Alternative Airlines, the UK site for immediate confirmed on-line bookings. China Southern Airlines has launched a new Dhaka-Guangzhou scheduled service. A China Southern Boeing 737-800 aircraft will be used on the route which is initailly due to fly once a week. China Southern, which has more aircraft in its fleet than any other Chinese airline with 420 currently flying across its total network of 169 destinations, has just announced plans to increase services from its home base in Guangzhou to Sydney, Melbourne, Auckland, Brisbane and Perth. The new service from Beijing and Guangzhou to Brisbane route will start on October 30th and will operate four flights weekly; the new service from Beijing and Guangzhou to Perth route will start on November 8th and will operate three times weekly. In addition china Southern is planning later this year add more flights to its services from both Guangzhou to Melbourne and from Guangzhou to Auckland. China Southern is the world's fifth-largest airline measured by passengers carried, and Asia's largest airline in terms of both fleet size and passengers carried. Alternative Airlines is a specialist in booking flights on airlines like China Southern. We have instant seat availability and competitive prices through our on-line booking facility or please call 44 1293 874920 for telephone reservations.China Southern Airlines, Asia's largest carrier when measured by the number of passengers carried annually, has received its first giant Airbus A380 aircraft, the world's largest commercial passenger jet. Designed to carry at least 506 passengers in three class configuration with two decks of passengers, the new aircraft is destined to fly on the airline's high density domestic routes from Beijing, Shanghai, and Guangzhou. This aircraft is the first of five aircraft which will eventually also fly on international routes. China Southern is a member of Skyteam alliance including KLM/Air France and Delta whose flights add worldwide reach to the 65 international services currently operated by China Southern most of which start in its home base of Guangzhou. China Southern is pursuing a growth plan which is intended to make it into one of the world's greatest carriers. Alternative Airlines has a special relationship with China Southern Airlines and for flights to China, please use our online booking facility to find the best availability and most competitive fares. One of the world's largest airlines, China Southern Airlines has announced plans to start flying a three times weekly service between its base in Guangzhou to London Heathrow. The new service will start from 06 June 2012 using an Airbus A330-200 aircraft. China Southern is part of the prestigious Skyteam alliance and is currently sixth in the league table of global airlines ranked by the number of passengers carried. China Southern will be operating a three class service on the route with Business, Premium Economy and economy options. Passengers will be entitled to the free baggage allowance as follows: three check-in pieces of baggage for business class; two check-in pieces of baggage for premium economy class; one check-in piece of baggage for economy class. Guangzhou is the third largest city in China and southern China's largest city with a population of more than 13 million. The city is served by Guangzhou Baiyun International Airport named after nearby Mount Baiyun and was opened in 2004, it is approximately 28 kilometres from the centre of Guangzhou. Alternative Airlines have a special relationship with China Southern Airlines providing competitive fares for flights to, from and within China.Alternative Airlines have started selling tickets on the new three times weekly non-stop China Southern flights between London Heathrow and Guangzhou in advance of the first flight which will operate on June 6th 2012. The new service,on one of China's most prestigious and largest airlines, will fly every Wednesday, Friday and Sunday using an Airbus A330-200 aircraft to the following schedule: Wednesday and Friday: Departs Guangzhou at 0900, arriving in Heathrow at 1525 departs Heathrow at 2230, arriving in Guangzhou at 1730 the next day Sunday: Departs Guangzhou at 0900, arriving in Heathrow at 1525 Departs Heathrow at 1825, arriving in Guangzhou at 1325 the next day China Southern is a full member of the global Skyteam Alliance alongside KLM/ Air France, Aeroflot, Air Europa,Alitalia, Vietnam Airlines and others. China Southern Airlines was established in 1988 and already well established into Europe using Frankfurt and Amsterdam as gateway airports. Alternative Airlines best fares are available through the easy to use on-line booking facility. China Southern Airlines, the country's largest airline in fleet size with over 600 aircraft, is due to start flying a new route from mid-December 2914 with a three times per week service between its home base in Guangzhou to the West coast US city of San Francisco using a Boeing 787 aircraft. China Southern already flies from Guangzhou to Los Angeles, New York, and Vancouver in North America, as well as operating further international services to Sydney, Melbourne, Seoul, Bangkok, Singapore, Auckland, Brisbane, London, Tokyo, Vancouver, HoChiMinh City, Istanbul, HongKong, TaiPei, Denpasar, Frankfurt and Amsterdam.iant carrier, China Southern Airlines has decided to use its Airbus A380 fleet on its blue ribbon daily Beijing-Amsterdam service. From 20 June 2015, the massive 506-seat double-decker aircraft will replace the current 275-seater A330-300. With five of these passenger friendly aircraft in is fleet, this will be the first time one has been used for European traffic. The aircraft come in 3 class configuration with eight private suites in first class, 70 lie flat beds in business class and 428 seats in economy. China Southern is the world's sixth-largest airline measured by passengers carried and Asia's largest airline in fleet size and passengers carried. The airline is a member of Skyteam alliance and operates a fleet of over 490 aircraft.China Southern, the only Chinese airline currently flying the giant double-decker Airbus A380, has flown it to Europe for the first time with an inaugural flight from Beijing to Amsterdam. China Southern Airlines is a Guangzhou-based carrier and the A380 aircraft has a fleet of five giant Airbuses which be used to will fly daily between June 20 to October 24 2015 from Beijing to Amsterdam. These aircraft have a three class configuration and on-board service with eight private suites in first class, 70 lie-flat beds in business class and 428 seats in economy. The A380 fleet also fly on other routes including Guangzhou to Beijing, Sydney and Los Angeles, and from Beijing to Shenzhen and Chengdu China Southern ranks as the fourth-largest airline in the world in terms of the number of domestic passengers flown and comes in at number six in terms of total passngers carried passengers carried.Leading Chinese carrier, China Southern Airlines has announced the launch of new direct services from the provincial capital of Guangzhou to the thriving East African city of Nairobi in Kenya. The new route will be operated on one of the airline's fleet of Airbus A330-200 aircraft and the inaugural flight flew on Wednesday 5 August. In future the service will operate three times a week on Mondays, Wednesdays and Fridays. Kenya Airways already operates daily flights between Nairobi and Guangzhou, but they fly via either Hanoi or Bangkok dependent upon the day of the week. China Southern currently operate over 500 Boeing and Airbus aircraft to 43 countries across the world. With its two main hubs at Beijing Capital International Airport and Guangzhou Baiyun International Airport China Southern is one of the world's great airline
READ MORE ABOUT CHINA SOUTHERN AIRLINES
How to pay
You can pay for your flights with China Southern Airlines in the currency and payment method of your choice when booking through Alternative Airlines.
We accept PayPal making flight purchases with China Southern Airlines easy and more secure for customers. PayPal is one of the leading forms of online payment, with more than 169 million accounts worldwide.