Need flights to China, why not try China Eastern Airlines ?

Shanghai based, China Eastern Airlines is one of China's big three airlines and is vying for the top spot with the flag carrier, Air China and Guangzhou based, China Southern. When it is revealed that an airline is big in China, it naturally follows that it is big in global terms and China Eastern is no exception. Following its 2009 merger with Shanghai Airlines, China Eastern now carries over 65 Million passengers per year, which puts it in the same league as European giants KLM/AIr France and BA/Iberia. Where China Eastern differs from the European carriers is that it is based in a market which is experiencing rapid growth and China Eastern's hub airports in Shanghai, Kunming (Yunan province) and Xi'an Xianyang are all set for a massive expansion of both domestic and international passenger traffic. China Eastern aready has a modern fleet of around 266 aircraft which includes some Boeings but the majority are supplied by the European manufacturer, Airbus. Almost 100 of these are flexible, short haul Airbus A320's and this fleet is likely to increase as 40 brand new aircraft arrive from the Airbus factory in Toulouse. With over 35,000 employees world-wide and a route network which serves over 120 cities spreading throughout China and right across the globe, China Eastern is an airline destined to bring the world to China's financial capital of Shanghai and also take China to the world
China Eastern Airlines, what to expect ?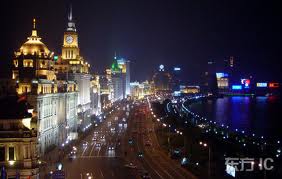 China Eastern like to serve major international trunk routes with big aircraft. For example the route from London Heathrow to Shanghai which was introduced in 2010 is served by an Airbus A330-200 with 24 luxury business class seats offering a seat pitch of 57 inches, inbuilt massage feature, laptop power point and an individual interactive entertainment system plus 238 comfortable economy class seats. Subject to conditions this service allows free stop overs Shanghai or easy connections to Beijing and Shenzhen plus through baggage check to Xian, Harbin, Wuhan, Shenyang, Chongqing, Chengdu, Dalian, Wenzhou, Fuzhou, Xiamen, Beijing, Tianjin, Qingdao, Nanjing, Guangzhou, Shenzhen, Kunming and Changsha. Especially worthy of comment are China Eastern's very competitive fares from European gateways such as London, Frankfurt, Hamburg, Paris and Rome to Sydney and Melbourne via Shanghai. On-board the cabin service won't win international awards but it is consistently good and the point of China Eastern isn't about award-winning, it is about getting passengers safely and on-time to their chosen destination with a minimum of fuss and at a value for money ticket price. Regular travellers love it, once a year travellers enjoy the cost savings, 65 million passengers per year experience it and alternative airlines recommend you to try it !
Why choose China Eastern Airlines?
Simply its often the best way to get to a Chines city from anywhere in the world. The airline understand perfectly the need for connecting passengers to have easy journeys from end to end and the ticket prices reflect the willingness of the airline to accommodate routings from international capital to China's secondary cities. As well as being one of the world's largest airlines, as more people travel to, from and in China, China Eastern is rapidly becoming one of the world's most useful airlines. We recommend you try it. With more than 25 years of experience, Alternative Airlines has become a specialist in arranging flights to the more unusual destinations around the world, plus we have strong relationships with airlines, such as China Eastern, which may not be the first airline you think about when booking your flight to,from or within China. Certainly for international air travel to Shanghai, China Eastern should be your first choice.

If you are considering a multi centre trip to China, we can help plan your journey. Your reservations will be confirmed immediately and we have experienced staff to help should you require assistance. To book a flight or flights on China Eastern merely use our new improved search tool to provide you with the best choice of flights for you journey. Please don't hesitate to call us if you need any information or clarification of any details plus sign up for our regular news letter to keep you intouch with all the latest developments in air travel.