About the
Airbus A319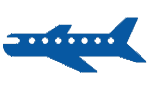 The Airbus A319 is a member of the Airbus A320 family of narrow-body passenger airliners. The A319 is used for short- to medium-range commercial operations. The twin-engine jets are manufactured by Airbus - final assembly of the aircraft takes place in Hamburg, Germany and in Tianjin, China. The aircraft carries 124 to 156 passengers and has a maximum range of 3,700 nmi (6,900 km; 4,300 mi).
As of August 2019, a total of 1,480 Airbus A319 aircraft have been delivered, of which 1,436 are in service. Primary users include easyJet, American Airlines, United Airlines, and Delta Air Lines. American Airlines and EasyJet operate the largest A319 fleets, consisting of 127 and 125 aircraft respectively.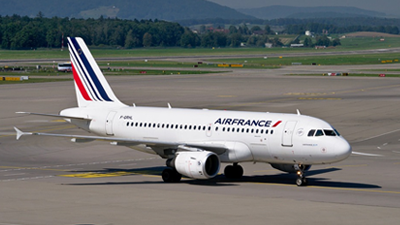 Image: An Airbus A319 operated by Air France.
How does the A319 compare with the A320?
The A319 is a shortened-fuselage variant of the Airbus A320, which was first launced in 1987. The A320 family was extended to include the stretched A321 (first delivered 1994), the shortened A319 (1996), and the further shortened A318 (2003).