How do I find out what aircraft I will be flying on?
When booking with Alternative Airlines, you can find out what aircraft the flight will operate on before you even book. Follow our step-by-step guide below for finding out the aircraft of your route:
STEP
1
Use the search bar on the Alternative Airlines homepage to enter your search details. Click 'Search Flights'.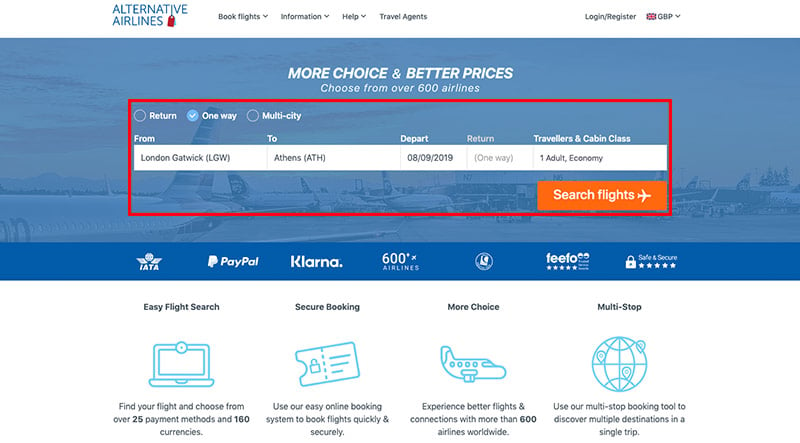 STEP
2
Browse the flight results page to find your preferred airline and time. You can narrow down the results using the filters on the left-hand side, choosing stops, connections or preferred airline. When you have chosen, click the 'Details' button.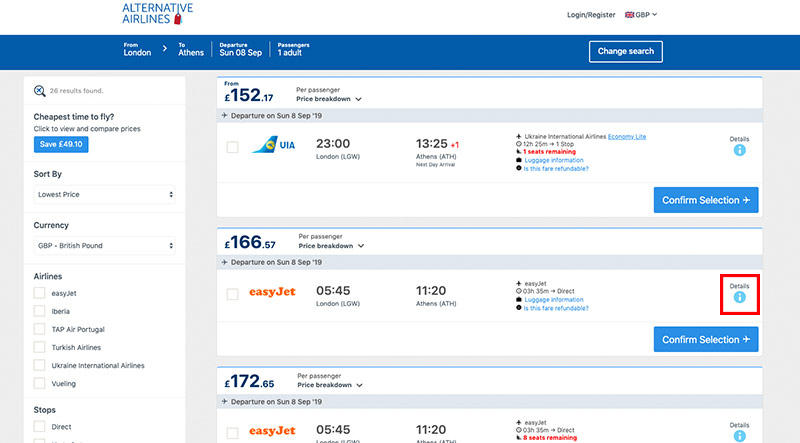 STEP
3
In this popup, you can see all the details of your flight, including the airline, the flight number and the aircraft (the location of this information is found in the red highlight). You can also check other information such as checked and hand baggage, which fare it is for and times of the flight.