Search & Book Kenya Airways Flights
Let's fly!

Book
Kenya Airways

Flights

Book Direct with Kenya Airways and Alternative Airlines
Kenya Airways is the flag carrier of Kenya with its hub at Jomo Kenyatta International Airport in Kenya. The airline was established in 1977.
Kenya Airways is a member of the Sky Team Alliance and is a leading African airline flying to 53 destinations worldwide and carries over four million passengers annually. Kenya Airways offers world-class standards in service delivery, product quality and operational performance. Kenya Airways "The Pride of Africa" aims to be airline of choice, connecting the World to Africa and Africa to the World.
Kenya Airways flies to many destinations both domestic and international. Kenya Airlines flies to Nairobi, Luanda, Cotonou, Gaborone, Ouagadougou, Bujumbura, Douala, Yaounde, Bangui, Guangzhou, Moroni, Abidjan, Kinshasa, Kisangani, Lubumbashi, Djibouti, Cairo, Malabo, Addis Ababa, Paris, Libreville, Accra, Hong Kong, Mumbai, Kisumu, Malindi, Mombasa, Monrovia, Antananarivo, Blantyre, Mahe, Freetown, Johannesburg, Juba, Khartoum and many others.
As part of its Star Alliance membership, Kenya Airways has codeshare agreements with KLM, Air France, Korean Air, Aeroflot, China Southern, Kulula, Garuda Indonesia, Saudi Arabian Airlines, Vietnam Airlines, China Eastern, Precision Air, Air Mauritius, Air Mozambique, Jet Airways, TAAG-Angola Airlines, Air Burkina and Air Namibia. Kenya Airways' fleet consists of Boeing 787-8, Boeing B777-300ER, Boeing 737-800, Boeing 737-700, Boeing 737-300 and Embraer 190 AR.
---
Frequent Flyer Program
Passengers with Kenya Airways can be rewarded for regular travel with Kenya Airways through Flying Blue. Passengers can earn miles with Air France, KLM and Kenya Airways through Flying Blue.
You can earn Award Miles when flying with Kenya Airways through 4 tiers of membership: Ivory, Silver, Gold or Platinum. Award Miles can be used both in the air and on the ground through hotels.
Kenya Airways offers new lounges in Nairobi's airport in Terminal 1A second floor. The two lounges have a total capacity of 315 guests. In 2015, Kenya Airways won Africa's leading Airline-Business Class in the World Travel Awards. In 2014, Kenya Airways receives its first Boeing 787 Dreamliner aircraft and second Boeing 777-300ER aircraft.
Kenya Airways was a candidate for SkyTeam alliance in 2005. KLM sponsored the african airline along the way and in 2007, Kenya Airways became one of the first official Sky Team Associate Airlines. Later, in 2010, the airline became a full member of the alliance. Benefits, among others, are accesibility to the large number of members' network and passenger facilities.
In 2012, the company iniciated a huge expansion plan. Kenya Airways is set to expand to 24 new destinations by 2021. Among the new destinations the carrier will include are Sao Paulo, Toronto and Perth, as well as seven new destinations in China. In addition, Kenya Airways has purchased several aircrafts, including Boeings 777s and 787s.

In November 2016, Kenya Airways announced enhanced cooperation with India's Jet Airways to codeshare on domestic flights within cities in India. The agreement will link Mumbai and New Delhi, Ahmedabad and Hyderabad, in order to enhance connectivity choices for guests traveling from Kenya in to India. Through this agreement, Kenya Airways will have its flight code (KQ) on Jet Airways' seven daily flights between Mumbai and New Delhi, five daily flights from Mumbai to Ahmedabad and five daily flights between Mumbai and Hyderabad for travel effective today. This, together with KQ's twice daily flights on the Nairobi - Mumbai route will allow Kenya Airways passengers greater access to these key Indian cities and onwards to other destinations in India. The arrangement also enables Jet Airways passengers to book codeshare tickets to Nairobi, and access the rest of Kenya Airways network across Africa.
---
News
03 August 2017
Banks reject Kenya Airways' stake offer
Some banks opposed to the restructuring of Kenya Airways Thursday threw a spanner in the works, obtaining a court order to nullify resolutions endorsing the plan. The Standard has learned that the Kenya Airways management Thursday morning met creditors, including the Government and 11 lenders, and resolved to convert the combined Sh50.2 billion debt owed them by the airline into shares. However, the resolutions of the meeting were nullified by a ruling in a petition filed by some of the lenders pending a hearing next week.

01 August 2017
Kenya Airways renews deal for this year's Safari rally
National carrier Kenya Airways in partnership with the East African Safari Classic Rally (EASCR) have launched the eighth edition of the biennial classic rally to be held in November.
This year's event will be flagged off at the Sarova Whitesands, Mombasa on November 23.
This is the seventh edition under Kenya Airways title sponsorship since 2003.
"We are committed to continued investments in supporting various sports disciplines in the country in our resolve to grow and facilitate sports tourism in Kenya and the region at large," said Kenya Airways ground services director Francis Musila last week.
"Being one of the most prestigious and nostalgic rally-sport events in the world, I believe Kenya Airways East African Classic Safari Rally is the best platform to nurture, develop and horn the skills of the participants in an international realm," said Mr Musila.
Mr Musila said that Kenya Airways was committed to play a leading role in growing EASCR to claim even more glory and recognition in the world motorsport calendar in conjunction with the rally organisers.
Captivating landscapes
Fans and spectators will have nine days - from November 23 to December 1 - to enjoy the event as the crew battle it out through savannah and forests, rivers and valleys, racing against the scenic backdrop of some of the most captivating landscapes in the world covering over 4,000 kilometres in both Kenya and Tanzania.
"The Safari Classic Rally competitor's journey to the chequered flag begins as soon as they set off for Kenya, so it's wonderful to have the support of our national carrier and the pride of Africa – Kenya Airways. Year-on-Year they do us proud and it's always a pleasure to work with them," said EASCR Ltd director Raju Kishinani.
This year's rally will see some of the big names return to the picturesque Safari Classic terrain.
The 1984 World Rally Champion Stig Blomqvist will be back to defend the title he won for the first time in 2015 behind the wheel of a Porsche 911.
The Swede oldie will renew his rivalry with local hero and six times Kenya National Rally Champion Ian Duncan who recently aired his Ford Capri RS3100 in a competitive test ahead of the 2017 Safari Classic.
Also in the mix will be Datsun 260Z of South Africa's Geoff Bell and the highly competitive group B Mazda RX-7 of French historic veteran, Philippe Gache.
July 2017
Kenya Airways selects latest technology from Sabre to increase group booking revenue.
Kenya's flag carrier, Kenya Airways, is broadening its revenue streams, having implemented the latest group booking technology from Sabre Corporation. The new approach to group bookings will see the airline use Sabre's AirVision Group Optimizer platform to streamline group revenue management processes and provide a more holistic view of each booking. A study indicates that group bookings make up approximately 10 percent of total seats sold across the industry, but today airlines face a challenge in maximising revenue from each seat. For an airline, allocating too many seats to group bookings too far in advance can result in missed opportunities to market higher fares at a later stage. This potential loss in revenue can be significant for airlines. Most airlines also manage group booking requests manually, even though a study found that more than 80 percent of travel managers believe these processes should be automated. Sabre's Group Optimizer will now enable Kenya Airways to compare the potential revenue opportunity from a new group reservation request against the projected revenue for individually-sold seats on the same flight, automatically identifying the most profitable option available. This new decision support capability can improve revenue by as much as two percent.
July 2017
Kenya Airways announced it was pushing ahead with a restructuring plan under which KLM's stake in that airline would drop. The Dutch airline's stake in the African carrier would become diluted as banks convert their debt into equity. Under the plan, KLM would consider investing up to €25 million ($28.90 million) in cash to help its struggling partner.
July 2017
Kenya Airways announced it is set to offer shareholders a rights issue by the end of the year. Former Chief Executive Mbuvi Ngunze says the move will see shareholders re-invest in the airline after the restructuring plan takes root. Ngunze who is now an advisor to the Kenya Airways Board says the restructuring includes government converting their existing debt into equity. The national carrier reached a deal with key creditors and major shareholders to convert the Sh25 billion debt it owes the government and about Sh23.25 billion commercial loans from 11 domestic banks to equity, a deal endorsed by the Cabinet. According to Ngunze, this is the best option for the airline to get back to profitability.
In May 2017, Kenya Airways announced it is to undertake a capital restructure as it attempts to rebuild its business following a disastrous few years. One contributor to Kenya Airways financial improvements was a record 4.5 million passengers. Average passenger load factor increased 4% up to 72.3%, although Available Seat Kilometres (ASKs) decreased 4%. Overall operating costs were down slightly, but fleet rationalisation led to a reduction in fleet costs of 47.5%.
In June 2017, Kenya Airways announced its financial restructuring plan has received a boost after 11 local banks agreed in principle to convert into equity most of the $225m of loans they have made to the lossmaking airline. The banks' debt-for-equity swap is part of a broader restructuring that involves the Kenyan government, which has a 29.8 per cent stake in the Nairobi-listed airline, also converting $243m of loans it has made to the company into shares. The carrier's troubles stem from an ambitious expansion of its fleet and route network in 2012 that subsequently hit problems after a terrorist attack on Nairobi's Westgate shopping centre and the Ebola outbreak in west Africa.
8th June 2017
Kenya Airways to start direct flights to US in April 2018
Kenya Airways is set to commence direct flights to the United States in April next year. The airline is also working on code-sharing agreements with an American airline, which is expected to come into place October this year. Kenya Airways have been granted air traffic rights to the United States airspaces.
2nd May 2017
Kenya Airways opens cargo express centre at Jomo Kenyatta International Airport
The centre is aimed at improving KQ cargo revenue as part of the turnaround strategy, Operation Pride while catering for premium cargo clients needing express services. The facility will ensure Kenya Airways cargo customers get efficient and quick service targeting major courier and e-commerce players. It will be a one-stop shop for airlines and freight forwarders to enhance efficiency in e-commerce logistics, electronic customers clearance and cargo handling services, mail-handling and airport ground handling service. "This centre is equivalent of the First Class lounge that our passengers enjoy. It is one of the many initiatives under our turnaround strategy to find new revenue sources," said Kenya Airways CEO and MD Mbuvi Ngunze.
May 2017
Kenya Airways announced it had introduced direct flights to Victoria Falls after launching its Nairobi - Victoria Falls - Cape Town route.
The new route, which is being serviced by an Embraer E190 with a configuration of 12 business class seats and 84 economy class seats, is the airline's 52nd and it's second in Zimbabwe after the Nairobi-Harare route where it operates 21 flights weekly. Kenya Airways will service the new route three times a week on Mondays, Thursdays and Saturdays. This will see the airline increasing its operations to Cape Town from four, which are serviced via Livingstone, to six.
28th April 2017
The Ministry of Tourism of Kenya will invest more into marketing the country's tourist attractions in regional than international markets
The ministry has opened a Tourist Information Centre at the Jomo Kenyatta International Airport which is aimed at making information on Kenya more accessible. This new strategy is projected to help grow tourist arrivals by 20% annually starting this year. Arrivals are expected to increase from 1.34 million last year to about 1.5 million this year, with full recovery expected in 2018.
Kenya Tourism Board, the country's lead marketer, has also partnered with Kenya Airways to market destination Kenya through a branded Boeing Dreamliner.
One of KQ's Boeing 787-8 has been branded 'Magical Kenya'– the official travel and tourism guide by the KTB – which describes attractions and provides databases of safari operators and accommodation in Kenya.
24th April 2017
Kenya Airways launches Nairobi - Victoria Falls flights
Kenya Airways has announced that the airline will bring forward the launch of the maiden flight to Victoria Falls to 1st May 2017. Kenywa Airways also has planned to introduce connecting flights to Cape Town, South Africa.
28th March 2017
Kenya Airways's partner KLM have announced that they will resume flights to Sierra Leone and Liberia
For the first time in 20 years, KLM will resume flights to Freetown in Sierra Leone and Monrovia in Liberia. The flight services were halted during the civil wars in the 1990s.
The new service will fly 3 times a week, Wednesdays, Fridays and Sundays (from Amsterdam and returning via Monrovia).The return of the service will add more connecting opportunities for Amsterdam Schiphol Airport.
3rd March 2017
Kenya Airways will commence additional services to Zimbabwe and South Africa with the offering of Nairobi – Victoria Falls – Cape Town service
The service will begin operating on 13th July 2017 on board the Embraer E190 aircraft 3 times a week.
1st February 2017
Kenya Airways plans to increase Nairobi – Dubai service in February and March 2017
The services will increase flights from 14 to 16 weekly. Additional services are scheduled to commence from 9th February to 25th March 2017.
In November 2016, Kenya Airways and Vietnam Airlines announced it had renewed and expanded its codeshare agreement. The national carrier yesterday said the new agreement will allow it more access to South East Asia destinations, which took effect this November. The codeshare covers the Bangkok-Hanoi and Saigon, Nairobi–Hanoi, and Hanoi-Kuala Lumpur routes. In March 2017, Kenya Airways announced it was upbeat as it marked its 40th anniversary. New routes include a Victoria Falls to Cape Town flight from May 18, following increased demand for flights to Zimbabwe, which UK tour operators are likely to use as part of multi-centre itineraries. The airline is also working more closely with joint venture partner Air France-KLM on its airline ticketing and marketing activity with the trade, which makes up 90% of Kenya Airlines' UK sales. In March 2017, Kenya Airways announced that flights from Nairobi to New York's JFK will be launched in early May. This is after Kenya Airways formally requested the US federal aviation department for a licence to fly directly to the US. Kenya Airways aircraft and its crew will be rated and reviewed before the licence is issued.
In March 2017, Kenya Airways announced it had entered into Boeing 737 sales-and-leaseback deal over two Boeing 737-700s. The remarketing division of Air Partner, the UK-based aviation services group, said March 10 it had arranged the sale of the aircraft to an undisclosed lessor. The two aircraft had then been leased back to Kenya Airways for continued operation. They were originally delivered new to Kenya Airways in 2002 and 2003 and are powered by CFM56-7B26 engines. The East African flag carrier has incurred heavy losses in recent years and has substantially slimmed down its fleet as it seeks to return to profitability.
Route Map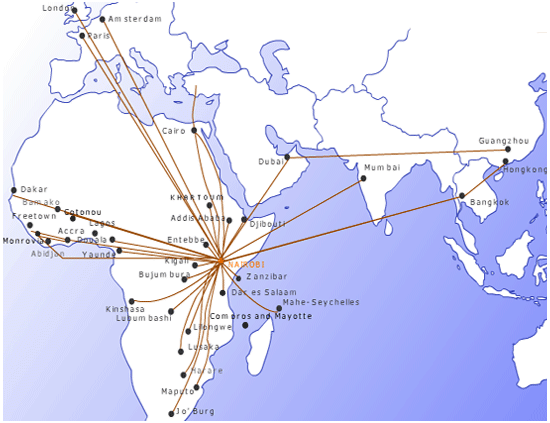 Popular Routes
London

Harare
Kilimanjaro

London
Nairobi

Mombasa
Nairobi

Dubai
Addis Ababa

Nairobi
Johannesburg

London

---
The Fleet
Boeing 787-7
Boeing 737-800
Boeing 777-300ER
Boeing 737-700
Boeing 777-200ER
Embraer E190
---
Jomo Kenyatta International Airport
HUB Airport
Jomo Kenyatta International Airport is Kenya's international airport in Nairobi, the capital and largest city in Kenya. Jomo Kenyatta International Airport is Kenya Airways' hub airport. The airport has scheduled flights to destinations in over 50 countries. It also acts as a hub for Fly540 and African Express Airways. The Airport has one runaway and can handle nearly 6 million passengers every year. Other airlines which use Kenya International Airport include African Express Airways, China Southern Airlines, EgyptAir, Ethiopian Airlines, KLM, LAM Mozambique Airlines, RwandAir and South African Airways.


SkyTeam Alliance is a leading global airline network, with 20 member airlines. SkyTeam alliance was founded in 2000 and now consists of member airlines such as Aerolineas Argentinas, AeroMexico, Air Europa, China Southern, Alitalia, China Airlines, Delta, Garuda Indonesia, Kenya Airways, KLM and others. SkyTeam Alliance network has nearly 16,323 daily flights, with 1,052 destinations in 177 countries.
---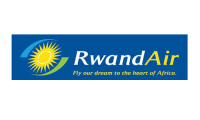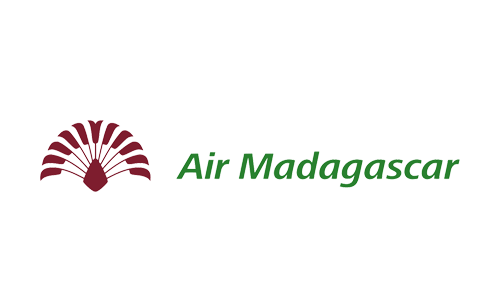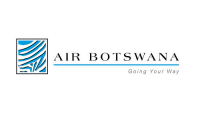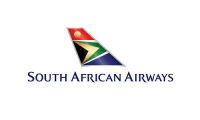 ---
Book Flights with Kenya Airways
Make a Kenya Airways reservation and find some amazing deals with discounted Kenya Airways tickets at Alternative Airlines. Kenya Airways flies to many destinations worldwide, offering a cost effective and safe service to all its passengers. Let Alternative Airlines help find you cheap Kenya Airways tickets and make international and domestic flight reservations on Kenya Airways today.
Browse the most popular Kenya Airways flight routes to cities worldwide. Alternative Airlines can help you make reservations on Kenya Airways for international flights to lots of destinations. Use the following list of routes to help you plan your next flight. Book Kenya Airways flights on Alternative Airlines to save big! Alternative Airlines is an online travel agency, specialising in booking lesser known airlines and remote destinations.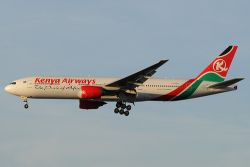 For over a decade
Kenya Airways
has built itself into probably Africa's finest international carrier. Starting in 1995 with a strategic alliance with KLM and followed in 1996 with an IPO, has continued to annually collect awards and accolades for its outstanding performance.
Kenya Airways.
---
Kenya Airways
is the fully-privatised flat-carrier of the Republic of Kenya, offering over 30 international and regional destinations.
Kenya Airway flies 10 times a week from London-Heathrow and through alliances and strategic partnership with KLM and Air France Kenya Airway's customers can travel from 22 cities in Europe.
Through the Nairobi Hub, Kenya Airways extends its network to over 30 destinations across Africa, Middle East, Asia and Far East.
Kenya Airways boasts the youngest aircraft fleet in the African continent and Boeing 777 offers passengers more personal space between Europe and Africa.
The Premier world cabin offers 28 flat beds with mood lighting and with 294 seats in economy with 32 inch seat pitch Kenya Airways is able to offer a more spacious cabin for their passengers.
Flights to Nairobi on Kenya Airways
London-Heathrow terminal 4
London-Heathrow flights operate daily overnight south and northbound, with additional weekend daylight flights from Terminal 4 London-Heathrow to Jomo Kenyatta International Airport Nairobi, Kenya with Boeing 767-300 ERs or Boeing 777-200 Ers.
The daylight flights also allow for onward connections on Kenya Airways to Mombasa, Dar es Saalam, Entebbe, Kilimanjaro, Johannesburg, Lilongwe and Kigali.
In conjunction with KLM and Air France, the airline offers twice-daily connections from 13 UK cities via Amsterdam and Paris.
Kenya Airways
We've worked with Kenya Airways for a number of years and always been astounded at their professionalism in the midst of the chaos that is Africa. Don't confuse the airline with lesser carriers from the Dark continent, Kenya Airways delivers what it promises and gets you to your destination efficiently and in relative comfort. The hub in Nairobi isn't like the modern temple that is Singapore, Changi; but it is functional, easy to navigate around and has plenty of seating areas. Their partnership with Precision Air of Tanzania makes Kenya Airways flights from London Heathrow a great way to get to the start of a 'once in a lifetime' climb of Kilimanjaro.
Jambo - a warm welcome everytime with Kenya Airways - the Pride of Africa lives up its tag-line and provides passengers with excellent on-board service, on-time departures and everything you'd expect of a major international airline. In July 2009 Kenya Airways growth continues with a new route to Liberville in Gabon. This route operates 3 time a week. Starting on 4th September Kenya Airways will start flying to Gaborone, it is planned to operate on a Tuesday, Friday and Saturday via Nairobi As part of the sky team partnership, Kenya Airways is now able to offer their Premier World Passengers a co-branded Alliance lounge in Terminal 4 at London Heathrow. The lounge offers such comforts as a wine bar, oxygen bar and full body massage chairs.
Update 26.10.2010: Kenya Airways launch new Malindi and Rome services
Alternative Airlines is an Online Travel Agency bonded by the International Air Transport Association (IATA). We specialise in finding the best available fares on the widest range of airlines and making them available to you online, with prices in the currency of your choice.
Alternative Airlines handles all your travel arrangements and payments, complete with ticketed confirmation. We do not direct you to other websites or service providers.
We help you through the process. This is what makes us Alternative Airlines.
Browse for flights, find some amazing deals, make a reservation and pay in the currency of your choice today with Alternative Airlines.
Let Alternative Airlines help find you the best prices and make international and domestic flight reservations with us today.
Join the Alternative Airlines Members Club and get £100.00 back on your 5th booking with Alternative Airlines. You will have insight to many benefits and exclusive deals on over 650 airlines. Click on the Members section on the Alternative Airlines website for more information and join today.
We are open every day from 8am until 8pm (UK local time)
READ MORE ABOUT KENYA AIRWAYS
How to pay
You can pay for your flights with Kenya Airways in the currency and payment method of your choice when booking through Alternative Airlines.
We accept PayPal making flight purchases with Kenya Airways easy and more secure for customers. PayPal is one of the leading forms of online payment, with more than 169 million accounts worldwide.