Check out our pages on other meal types for other dietary requirements.
Check out our other pages for special meal types.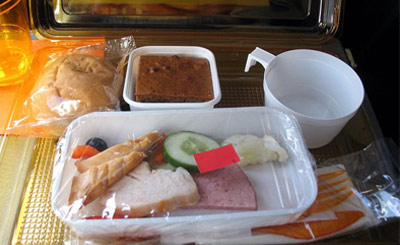 What is a Bland Airline Meal?
A bland airline meal is a meal type that airlines offer to passengers who have trouble digesting herbs, spices and other well-seasoned sauces and flavourings. A bland meal is often plain or mildly seasoned, with meat, some form of carbohydrate and steamed vegetables. If an airline doesn't offer the bland meal type, a fruit platter is a good alternative.
---
What is the Bland Airline Meal Code?
The meal code that IATA has given to a Bland airline meal is BLML.
---
How do I order a Bland Airline meal?
To order a Bland airline meal, you must contact the airline directly and put in a request. Alternatively, if you've bought your flights with Alternative Airlines, you can contact us and we'll put in the request for you.
If you'd like to order a Bland airline meal at the time of booking, you can put a request in with Alternative Airlines. We'll forward this request on to the airline but its approval will be subject to availability.
---
What is an Example of a Bland Airline Meal?
A bland airline meal will usually consist of a piece of meat such as chicken, beef or pork, rice or potatoes and steamed vegetables. All food in a bland meal is either mildly seasoned or completely unseasoned and excluding of all herbs and spices. The meal is usually served with water, a dessert and a salad.
---
Are Bland Airline Meals Better?
Bland airline meals are designed to meet dietary requirements for people whose metabolism cannot handle spices, herbs and other flavourings. As a result, the meals are very plain. If you're looking for a flavoursome meal, it's not recommended to order a bland meal.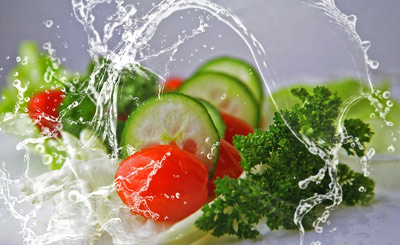 ---
Which airlines offer
Bland airline meals?
AIRLINE NAME
BLAND MEAL
(BLML)
MIN HOUR BEFORE FLIGHT
FOR PREORDER
Adria Airways
x
48
Aegean Airlines
-
-
Aer Lingus
x
48
Aeroflot
-
-
Aerolineas Argentinas
x
72
Aeromexico
-
-
Air Astana
x
24
Air Baltic
-
-
Air Canada
x
24
Air China
x
48*
Air France
x
48
Air India
x
72
Air New Zealand
x
24
Air Serbia
x
48
Air Tahiti Nui
-
-
Air Transat
-
-
Aircalin
x
48
Alitalia
x
24
All Nippon Airways
x
24
American Airlines
x
24
Asiana Airlines
x
24
Austrian Airlines
x
48
Avianca
-
-
Azul Airlines
-
-
Bangkok Airways
x
24
British Airways
x
48
Brussels Airlines
-
-
Caribbean Airlines
-
-
Cathay Dragon
x
24
Cathay Pacific
x
24
China Airlines
x
24
China Eastern
x
24
China Southern
-
-
Condor Airlines
-
-
Copa Airlines
x
24
Croatia Airlines
x
24
Delta Airlines
x
24
Egyptair
-
-
EL AL
-
-
Emirates
x
24
Etihad
x
72
Eva Air
x
72
Finnair
-
-
Garuda Indonesia
x
24*
Gulf Air
x
24
Hainan Airlines
x
48
Hawaiian Airlines
-
-
Hong Kong Airlines
x
24
Iberia
x
24
Icelandair
-
-
Indigo
-
-
Jet Airways
x
24
Jetstar
-
-
KLM
-
-
Korean Air
-
-
La Compagnie
x
51
Lufthansa
-
-
Malaysia Airlines
x
24
Middle East Airlines (MEA)
-
-
Oman Air
x
24
Pakistan International Airlines
x
24
Philippine Airlines
x
48
Qantas
-
-
Qatar Airways
x
24
Royal Jordanian
x
24
SAS Scandinavian Airlines
x
24
Shenzhen Airlines
-
-
Silk Air
x
32
Singapore Airlines
x
24
South African Airways
x
48
Spicejet
-
-
Sri Lankan Airlines
-
-
Swiss International Airlines
x
24
TAP Portugal
x
24
Tarom Airlines
-
-
Thai Airways
-
-
Turkish Airlines
x
24
United Airlines
-
-
Vietnam Airlines
x
24
Virgin Atlantic
-
-
Virgin Australia
x
48
Vistara
x
24
Xiamen Airlines
-
-
XL Airways
-
-