Search and Buy Ethiopian Airlines Flights
Let's fly!

Select your payment method to view total prices including any payment fees:
Buy
Ethiopian Airlines

Flights

Search and Buy Ethiopian Airlines Flights Online with Alternative Airlines
Flights to and from Ethiopia
Make an Ethiopian Airlines reservation and find some amazing deals with discounted Ethiopian Airlines at Alternative Airlines
---
Pay for Ethiopian Airlines flights in Ethiopian Birr
---
About
Ethiopian Airlines is Ethiopia's flag carrier and is wholly owned by the Ethiopian Government.
The airline's hub and headquarters are both located at Bole International Airport situated in Addis Ababa. Ethiopian Airlines is the African carrier who offers the most African destinations to passengers and is one of the largest African Airline companies.
Ethiopian Airlines flies to 20 domestic and 91 international destinations. These destinations include Abidjan, Abuja, Accra, Addis Ababa, Axum, Bahirdar, Bamako, Bangui, Berbera, Blantyre, Brazzaville, Bujumbura, Cairo, Cape Town, Conakry, Cotonou, Dakar, Dar es Salaam, Dire Dawa, Dijbouti, Douala, Entebbe, Enugu, Freetown, Gambela, Gondar, Harare, Jimma, Johannesburg, Juba, Kano, Khartoum, Kigali, Kilimanjaro, Kinshasa, Lagos, Lalibela, Libreville and many others.
Ethiopian Airlines is a member of Star Alliance and therefore Ethiopian Airlines has codeshare agreements with many airlines including Air China, Air India, Asiana Airlines, Brussels Airlines, SAS, Rwandair, Oman Air, Lufthansa and Turkish Airlines. In addition, Ethiopian Airlines has agreements with Malawian Airlines and ASKY Airlines.
Ethiopian Airlines' fleet consists of Boeing 737-700s, Boeing 757-200s, Boeing 767-300s, Boeing 777-200s and Bombardier Dash 8 Q400.
---
Frequent Flyer Program
Ethiopian Airlines has a frequent flyer program called ShebaMiles to reward regular travellers.
There are three various membership Tiers including Blue Membership Card, Silver Membership Card and Gold Membership Card. In addition, ShebaMiles cardholders with Gold or Silver status can make use of the Sheba Miles Lounge facilities.
---
Baggage
Passengers with Ethiopian Airlines are entitled to 2 pieces of baggage for cabin carry-on luggage each weighing 8 kgs.
For Economy Class, one piece with a maximum weight of 7kgs is acceptable free of charge. The Cloud Nine Lounge at the departure hall in Addis Ababa Airport is exclusive for Cloud Nine passengers where they can wait for their flight in a relaxing and quiet atmosphere in comfortable seats.
---
Ethiopian Airlines (Ethiopian) is the fastest growing Airline in Africa. In its seventy plus years of operation, Ethiopian has become one of the continent's leading carriers, unrivalled in efficiency and operational success.
Ethiopian commands the lion's share of the pan-African passenger and cargo network operating the youngest and most modern fleet to more than 100 international passenger and cargo destinations across five continents. Ethiopian fleet includes ultra-modern and environmentally friendly aircraft such as Airbus A350, Boeing 787, Boeing 777-300ER, Boeing 777-200LR, Boeing 777-200 Freighter, Bombardier Q-400 double cabin with an average fleet age of five years. In fact, Ethiopian is the first airline in Africa to own and operate these aircraft.
Ethiopian is currently implementing a 15-year strategic plan called Vision 2025 that will see it become the leading aviation group in Africa with seven business centers: Ethiopian Express & Ancillary Services; Ethiopian International Services; Ethiopian Cargo Services; Ethiopian MRO Services; Ethiopian Aviation Academy; ET In-flight Catering; and Ethiopian Ground Services. Ethiopian is a multi-award winning airline registering an average growth of 25% in the past seven years.
---
News
18th April 2018
Ethiopian Airlines Resume Service After a Brief Interruption
Ethiopian Airlines has resumed its international flights after a temporary interruption following fall outs arisen with air traffic controllers, Ethiopian Civil Aviation Authority (ECAA) disclosed.
ECAA Director-General Colonel Wosenyeleh Hunegnaw told ENA that because of row between the Aviation Authorities and air traffic controllers' take-off flights has been interrupted for an hour.
The flight interruption is not affects incoming aircrafts but only departures from the airport.
However, after discussion held with the management of Ethiopia Airlines, regular flights have been on track, the Director-General confirmed.
12th April 2018
Ethiopian Airlines To Start Direct Flight To Jakarta
Ethiopian Airlines is set to operate a direct flight to Jakarta, a move expected to boost trade between Africa and Indonesia. Ethiopian Airlines President Director Tewolde Gebremariam said the regulation will be managed soon.
"After we have finalised its regulation, we will start operating a direct flight to Jakarta," Gebremariam noted on the sidelines of the Indonesia-Africa Forum held at the Bali Nusa Dua Convention Centre here on Wednesday.
Taking into account the fact that Indonesia is a promising and potential market, Gebremariam expressed optimism about prospects of operating a direct flight.
By operating a direct flight, business agents and tourists, particularly those from Indonesia, will have easy access to African countries, now that Addis Ababa, the capital of Ethiopia, is a flight hub in Africa, he pointed out.
"Hence, Indonesian tourists will be able to land in Addis Ababa aboard a direct flight. Addis Ababa connects to 58 destinations in Africa," he noted.
The airline company is awaiting a time slot to start a direct flight to Jakarta, he revealed.
"We have secured a permit and will seek a time slot, which is important," he stated.
To date, Ethiopian Airlines has served direct flights to Malaysia, Thailand, the Philippines, Singapore, Hong Kong, China, and India.
6th April 2018
The Only Non-Stop Flight from Chicago to Africa Will Begin in June
Come this summer, getting from the Midwest to East Africa will become significantly easier: On June 10, Ethiopian Airlines will begin non-stop service from Chicago's O'Hare International Airport to Ethiopia's capital of Addis Ababa on Boeing 787 aircraft. The thrice-weekly, 13-hour, 45-minute flight will be the only non-stop service between Africa and Chicago.
"Chicago is the main hub of our Star Alliance partner, United Airlines, and the flight will be operated together with United to avail the best product for travelers from all over the U.S. connecting to more than 55 destinations in Africa," Ethiopian Airlines CEO Tewolde Gebremariam said in a statement. "The flight will further boost the growing economic and people-to-people relations between the U.S. and Africa in general, and Ethiopia in particular by enabling greater flow of trade, investment and tourism."
Though years of conflict made Ethiopia a no-go for many until recently, the country has quickly become a destination for travelers drawn to its ancient history, jazz scene, and capital on the rise. Where to start in Addis? Tomoca Coffee, where beans are ground in vintage machines; the chaotic Merkato, Africa's largest outdoor market; Yilma, a siga bet, or raw meat house; and the new Addis Fine Art gallery in Bole. The best time to visit is from September to March—after the rainy season—but be sure to get out of the capital, too: the city of Gondar, the Simien Mountains, Bahir Dar, the Blue Nile, and the sacred rock churches of Lalibela should be on your list.
2nd February 2018
Guinea Airlines chooses Ethiopian Airlines as a strategic partner
The company based in Conakry signed an agreement concerning the provision of technology transfer, maintenance and commercial management to Guinea airlines. Whether Ethiopian airlines are to have any equity in the airline has not yet been specified. This comes along with Ethiopian's current partnership ASKY airlines, making a trilateral partnership with the potential to 'fill the air connectivity vacuum' between the Mano River countries.
On behalf of Guinea Airlines CEO, Mr Cheick Dem for his part appreciated Ethiopian Airlines for the effort to realize the establishment of Guinea Airlines. He also vowed to honor the terms of the agreement and to ensure that the partnership will indeed be a model.
H.E. Mr. Oye Guilavogui, the Guinean Minister for Transport, who co-signed the agreement, on his part, expressed his joy and said: "I thank the entire delegation that accompanied me for the realization of this partnership. I am very happy with the Ethiopian side who deployed a lot of efforts for the signing of this agreement. We hope that by the end of June, our aircraft will start flying to Conakry, neighboring countries as well as regional capitals."
18th January 2018
Ethiopian Airlines inks deal with Zambia to revive national carrier
Ethiopian Airlines has acquired a 45 per cent stake in Zambia Airways that is set to be re-launched after more than two decades.
Africa's most profitable airline said Tuesday it has finalised a shareholders agreement with Zambia in line with its vision of setting up multiple hubs in southern and central Africa and the Horn.
The move comes just months after it confirmed plans to acquire Nigeria's leading carrier, Arik Air, underlining the Ethiopian airline's plan to expand its presence in Africa.
Under the pact, the Zambian government will be the majority shareholder with a 55 per cent stake.
"The [re-]launching of Zambia Airways will enable the travelling public in Zambia and the southern African region to enjoy greater connectivity options, thereby facilitating the flow of investment, trade and tourism, and contributing to the socio-economic growth of the country and the region," said Mr Tewolde Gebremariam, the CEO of Ethiopian Airlines Group.
In the statement, Mr Tewolde said Zambia Airways will serve national and regional destinations before embarking on international flights.
In December, Zambia's Cabinet approved the revival of the national airline at an estimated cost of $30 million.
The airline was liquidated in 1994 after running broke largely due to patronage and abuse by the political establishment.
Ethiopia Airlines runs Togo's Asky Airlines where it holds a 40 per cent stake and Malawian Airlines, formerly Air Malawi, where it has a 49 per cent shareholding.
16th January 2018
Ethiopian Airlines to commence direct flight to Geneva
Ethiopian Airlines, the largest carrier in Africa, plans to initiate thrice weekly flights to Geneva, Switzerland from June 3. The CEO, Mr Tewolde GebreMariam discloses that Geneva was a global city and a centre for diplomacy that hosts many international organisations. Connecting their extensive African network to this diplomatic capital would mean vast improvements to their routes.
16th December 2017
Ethiopian Airlines operates an all-women flight crew
Ethiopian Airlines made history by operating an all-female flight crew within Africa today. Flight 901 departed from the airline's hub in Addis Ababa on Saturday morning and made the five-and-a-half hour trip to Lagos, Nigeria.
Every role on the flight was filled by women, including the pilots, cabin crew, in-flight ramp agents, and on-ground flight dispatchers, reports This Is Africa. This isn't the first time the airline has dispatched an exclusively female-operated flight: In 2015, it operated an international flight from Addis Ababa to Bangkok. It is the first time, however, that an all-female crew has led a domestic flight within Africa, a feat meant to encourage African women to pursue careers in the male-dominated aviation industry.
One-third of Ethiopian Airlines' employees are currently women, but they tend to fill positions for flight attendants and gate agents rather than those for pilots and technicians. Regarding the 2015 flight to Bangkok, the airline has said, "This is an ample opportunity to inspire young African female students to believe in their dreams and embark to fill the skill gap for aviation professionals. Women are the continent's greatest untapped resources." That flight was operated by Captain Amsale Gualu, who became the airline's first female captain in 2010.
22nd November 2017
Ethiopian nears decision on regional jets
Ethiopian Airlines (ET, Addis Ababa) plans to place an order for 100-seater regional jets next year, the airline's CEO said at the Dubai Air Show according to Air Transport World.

Tewolde Gebremariam highlighted Embraer's E2 or Bombardier (BBA, Montréal Trudeau) CSeries aircraft as frontrunners for the order, but he added that the company is also looking at the larger B737 MAX 7. The latter would allow the airline to benefit from fleet commonality. According to the ch-aviation fleet module, the carrier currently operates four B737-700 and fifteen B737-800 and ordered a further thirty B737 MAX 8. The airline currently does not operate any Embraer aircraft. It uses fourteen Bombardier Dash 8-400s which, however, would offer little benefits if the airline ordered new CSeries jets.
Source: ch-aviation
3rd November 2017
Ethiopian Airlines receives the First Boeing 787-9 Dreamliner
The Boeing 787-9 Dreamliner is the second member of the technologically advanced, ultra-comfortable, fuel-efficient and environment-friendly 787 family that Ethiopian will be receiving. A statement issued in Accra by Mrs Hanna Atnafu, Manager Corporate Communications, Ethiopian Airlines said Ethiopian was the first in the world outside Japan to receive and operate the B787-8 back in August 2012.
It said both the B787-8 and B787-9 offer superior and unmatched on-board comfort thanks to their unique features such as the biggest windows in the sky, high ceiling, less noise, distinctive lighting, higher air humidity as well as 20 percent less fuel. The statement said the B787-9 was 20 feet or 6 meters longer than the 787-8 and has more passenger capacity with 315 seats and more cargo space. Mr Tewolde GebreMariam, Group CEO Ethiopian Airlines, said: "Continuing our legacy of pioneering aviation technology in Africa, we are proud to celebrate yet another first with the introduction of the cutting-edge B787-9 into our young and fast growing fleet."
He said the B787 was their core fleet with 20 aircraft in service and their investment in latest technology aircraft such as the B787 and A350, which makes them among the very few airlines in the world to simultaneously operate these two most cutting edge airplanes. He said it was part and parcel of their Vision 2025 strategy and their commitment to their esteemed customers to offer the ultimate on-board comfort.
"We will continue to invest in latest technology aircraft with the view to avail to our customers the best possible travel experience," he said. Ethiopian Airlines currently flies to more than 100 international destinations in five continents using 93 most modern and youngest fleet, 20 of which are B787 Dreamliner, deployed on its long haul routes. It was back in 2011 that Ethiopian took delivery of its B 787 Dreamliner fleet.
27th October 2017
Ethiopian takes delivery of first 787-9
Ethiopian Airlines has taken delivery of its first of four Boeing 787-9s, all of which are being leased from AerCap. The aircraft arrived in Addis Ababa after a non-stop 7,270nm (13,440km) delivery flight from Boeing's plant in Everett, Washington. Ethiopian is the first carrier in Africa to receive the larger -9 variant. It already operates 19 787-8s, having been the first in Africa to introduce that version in 2012.
Flight Fleets Analyzer shows that the four leased 787-9s are powered by Rolls-Royce Trent 1000 engines. Ethiopian's first batch of 13 787-8s are powered by General Electric GEnx engines but the last six -8s delivered in 2016-2017 are Rolls-powered. The first 787-9 conducted a humanitarian delivery flight on its positioning flight from the USA. In conjunction with the non-profit Seattle Alliance Outreach, Ethiopian transported goods donated by US medical organisations to Black Lion Hospital and St. Paul Hospital in Ethiopia.
20th October 2017
Ethiopian Airlines in talks to partner Air Djibouti
Ethiopian Airlines has initiated talks with the government of Djibouti over a possible partnership with Air Djibouti, reports ch-aviation. Chief Executive Officer (CEO) Tewolde Gebremariam said that talks have focussed on developing a joint-venture between the sides with the Port of Djibouti, a major freight hub for the Horn of Africa, also of interest.
"China for the first time has established a military base in neighboring Djibouti. The major political powers have big military vessels in Djibouti. The country is expanding its seaport and airport. So it can serve as the Dubai of Africa if we do the right thing together," he said.
26th September 2017
Ethiopian And Azul Brazilian Airlines Enter Codeshare Agreement
Addis Ababa, Ethiopia and São Paulo, Brazil, September 25, 2017 – Africa's largest airline group, Ethiopian Airlines and Azul Brazilian Airlines have entered a codeshare agreement effective Oct, 01, 2017. Through the codeshare partnership Ethiopian Airlines will add its flight code (ET) in Azul's operations; hence, customers will be able to purchase tickets directly from Ethiopian Airlines sales channels to fly to seven Brazilian destinations operated by Azul. Reciprocally, Azul airlines will market on Ethiopian vast network throughout Africa and beyond.
Girma Shiferaw, A/VP Corporate Strategy and Alliance, remarked, "I wish to thank our colleagues at Azul Brazilian Airlines, for the successful conclusion of this code share agreement. The codeshare agreement will entitle our esteemed customers travelling between Asia/Middle East/Africa and Brazil, the best possible connectivity options to multiple Brazilian destinations. The agreement will also underpin people-to-people, investment, trade and tourism ties between Africa and Brazil. As a successful Pan-African carrier, we are positioned to collaborate with multiple Airlines with a common ambition and joint effort to expand our footprint to different destinations across the world, and this milestone is a good case in point."
"The codeshare with Ethiopian Airlines will be very important to strengthen our international presence, especially for customers travelling from Africa/Middle east/ Asia to Brazil. Now they will be able to enjoy the convenience of buying tickets and issuing boarding passes, and experience the excellent service of Azul on flights from our country, "says Marcelo Bento, Azul's alliances director.
Initially, Ethiopian Airlines may place its code in Azul's operations from São Paulo (Guarulhos) to Belo Horizonte, Curitiba, Goiania, Porto Alegre, Cuiabá, Foz do Iguaçu and Florianopolis. The routes offer fast and convenient connections for customers leaving Addis Ababa, Ethiopia's capital, to São Paulo. Moreover, the agreement works reciprocally; allowing both Airlines Customers to enjoy connectivity in their respective Hubs.
Ethiopian Airlines currently flies to more than 100 international passenger and cargo destinations in 5 continents, out of which 55 are in Africa. Azul, in turn, concentrates its two largest distribution centers in São Paulo (Viracopos) and Belo Horizonte with more than 200 departures for more than 80 Brazilian destinations.
25th September 2017
Ethiopian Airlines adjudged CIMG Airline of the Year 2016
Africa's most profitable and Largest Airline, Ethiopian Airlines, has been adjudged the Airline of the year 2016 (International) at the 28th edition of the Chartered Institute of Marketing Ghana (CIMG) National Performance Awards in Accra.

Ethiopian Airlines was chosen for the ability to launch over ten new destinations within a year, a feat that others take forever to attain. The theme for the event was: "Cause-Related Marketing: A Panacea for National Behavioural Change."
22nd September 2017
Ethiopian Airlines increases Chengdu service from December 2017
Ethiopian Airlines in Thursday's schedule update filed planned service increase for Addis Ababa – Chengdu route, scheduled from 10DEC17. The airline will operate new Sundays departure from Addis Ababa, on board Boeing 787-8 aircraft. Overall service will increase from 3 to 4 weekly.

ET636 ADD0010 – 1400CTU 788 x246
ET637 CTU0150 – 0620ADD 788 246
ET637 CTU0205 – 0635ADD 788 1
19th September 2017
Ethiopian Airlines enables mobile wallets for Online Payments
Ethiopian Airlines, Africa's largest airline group , in partnership with Flocash , a leading Pan-African provider of electronic payment services has enabled online mobile payments on its website to allow its Zimbabwean customers to buy and effect payment for ticket online.
Travellers can now seamlessly book and pay for tickets on Ethiopian Airlines website www.ethiopianairlines.com using their mobile money wallets such as Ecocash and Telecash. During the booking process, travellers choose the mobile payment option to process payment using their mobile wallets and receive their tickets electronically in the convenience of their offices, homes or while they are on the move.
14th September 2017
Ethiopian Airlines 4Q17 Beijing aircraft changes
Ethiopian Airlines in recent schedule update adjusted planned operational aircraft for Addis Ababa – Beijing service, currently operated by Airbus A350-900XWB. Latest update sees the airline operating Boeing 777-300ER on daily basis, from 01OCT17 to 30NOV17.

ET604 ADD0230 – 1730PEK 77W D
ET605 PEK0010 – 0620ADD 77W D
10th September 2017
Ethiopian Airlines Group Expands Once More With New Merger
The east African aviation giant has joined the Ethiopian Airports Enterprise to form the Aviation Holding Group. THE ETHIOPIAN Airlines Group has merged with the Ethiopian Airports Enterprise (EAE), forming the Aviation Holding Group with a regulation approved by the Council of Ministers, the Ethiopian political cabinet, earlier this year. The new Holding Group comprises Ethiopian Airports Enterprise, Passenger Airline, Cargo Airline & Logistics Company, Ethiopian Aviation Academy, Ethiopian Inflight Catering Services, Ethiopian MRO Services and Ethiopian Hotel & Tourism Services.
The new entity forms part of Ethiopian Airlines' 15-year strategic plan, dubbed 'Vision 2025'. The companies under Ethiopian Airlines have been preparing themselves to stand autonomously for the last seven years since the launch of the plan. The regulation cites the merger will help the airline cope with the global aviation competitive market. The Enterprise has been running 23 airports - four are international, and some are under construction.
Ethiopian Airlines Group CEO, Tewolde Gebremariam explained that, "The primary objective of the merger is to make our airports' services more effective and efficient so as to enable it provide global standard customer services with the aim of promoting competitiveness with international airports in the region."
7th September 2017
Is Ethiopian Airlines actually taking over Arik Air?
Nigeria's aviation sector is again enmeshed in another controversy over an alleged plan by an African carrier, Ethiopian Airlines (ET) to take over Nigeria's troubled domestic carrier, Arik Air. The rumour of the take over which started March this year seems to be gradually receiving public attention presently after the news was flashed on the CNN, recently, when the Ethiopian Airlines Managing Director, Esayas WoldeMariam in an interview with the American Television Station in Addis declared the intention of the African carrier to take over Arik Air.
In his words "We have outlined our terms and conditions to the Nigerian government and we are waiting to see if they agree. We are capable and desirous of handling the airline." While the only truth about the whole rumour emanated from the declaration of the ET Managing Director in the CNN interview, the various relevant authorities in Nigeria have been playing the hide and seek game with the issue. Since the rumoured plan broke out in March this year, no government official including the Minister of State for Aviation, Senator Hadi Sirika or even AMCON has spoken on the issue either to confirm or deny it.
6th September 2017
Ethiopian Airlines plans to take over Arik
The Management of Ethiopian Airlines has submitted a formal proposal to take charge of troubled carrier Arik Air, which accounts for more than half of air passenger in Nigeria, according to official statistics. Speaking to the media, Esayas WoldeMariam, Ethiopian Airlines' managing director of international services, said the airline has outlined its terms and conditions to the Nigerian government and waiting for its response on the matter.
"We are capable and desirous of handling the airline," WoldeMariam noted without specifying details of the offer. The Ethiopian Airline chief said he expects competition for Arik from international airlines. Arik is operated by Asset Management Corporation of Nigeria (AMCON) since government's bailout in February. The bailout was forced by a prolonged crisis occasioned by cancelled services, unpaid staff salaries and mounting debt. Arik's Managing Director, Capt. Roy Ilegbodu, said in August the company had stabilized under AMCON's leadership, with "services running smoothly and salaries paid."
14th August 2017
Ethiopian Airlines leverages connectivity to lure Nigerians to tourist attractions
Ethiopian Airline is making a conscious effort to lure Nigerians connecting flights to other locations from Ethiopia to stop over and see attractive and historical locations in the country.
This is coming at a time the airline has built a hub around its country as the airline connects 54 destinations in Africa and 94 destinations worldwide, making it the highest connected airline in Africa.

"There are Nigerian traders in Ethiopia, and Nigerians trade anything that anybody can buy, but most people who pass through here are diplomats. This is Africa diplomatic city and this is the capital of African Union (AU). Everybody passes through here, and most Nigerians that pass through here are people going to China, Korea, Japan, Malaysia and India. "So, Ethiopian Airline is trying to promote their tourism. This is the third familiarisation trip to Ethiopia this year. They are doing what other countries are doing. They want us to see the Muslim heritage of Ethiopia. They have done the Christian part such as Lalibela, now they are doing the Muslim part," Ikechi Uko, a travel expert, told BusinessDay. Uko said the current CEO of Ethiopian Airline was the chairman of the Board of Ethiopian Tourism Organisation, adding that it was Ethiopian Airline that was driving the tourism of Ethiopia.

The country also plays host to a lot of tourist attractions such as the ancient Holy Trinity Cathedral, Ethnological Museum, Entoto Hill, among others, thereby making it possible for even passengers who connect flight to take out time for an ecstatic visit into one of the tourist attractions.

In a bid to attract the Muslims in Nigeria to Ethiopia, the airline currently commenced international operations from Kaduna State. Some of the new Islamic destinations the airline is promoting include Al Nejashi mosque in Mekelle, Dire Diwa, Harar, the fortified historic Islamic town, ethnographic museums and other Islamic sights.

9th August 2017
Ethiopian Airlines commences regular flight services from Kaduna
The Kaduna State Government issued a formal statement, welcoming the beginning of regular international flights, "The Kaduna State Government welcomes with delight the commencement today, 1st August 2017, of regular international flights from the Kaduna International Airport. The government appreciates and recognizes the profound statement of confidence Ethiopian Airlines is demonstrating in the prospects and viability of Kaduna.
Regular international flights and an inland container terminal will help the Kaduna economy overcome the disadvantage of not being close to a seaport. The governor promised that the Kaduna State government will support Ethiopian Airlines to make the Kaduna-Addis Ababa flights successful. In a symbolic mark of support, Mr. El-Rufai personally led a team of state government officials to board the inaugural flight.
"The flight of Ethiopian Airlines from Kaduna to Addis Ababa today marks another step in the steady insertion of Kaduna into the global economy. With this direct flight from Kaduna, and the imminent start of operations at the inland container terminal, Kaduna is being upgraded to a port city despite its considerable distance from the nearest ocean. International travel for business people and the ability to export and import cargo with little hitch are being considerably enhanced.
"This is giving considerable boost to the state government's strategy to anchor growth and development on attracting investments to create jobs, increase internally generated revenues and empower people. The investment strategy is receiving emphatic support with investment inflows above $ 300 million in two years amidst two very successful investment summits.
"Kaduna State has within two years successfully reversed the fortunes of the Kaduna Airport which had for too long punched below its weight, both in terms of facilities and flight availability. Since 2015, the government led by Malam Nasir Ahmad El-Rufai has worked to improve this, engaging with federal aviation authorities and airline managers to persuade them to start or increase flights to Kaduna.
"Kaduna is a major road transport hub, agriculture power house and home to many educational institutions. The state is also working to boost the formal exploitation of its solid minerals endowments, revive its textiles legacy and become a hub for ICT.
24th July 2017
Ethiopia's plan to have strategic cooperation with China on the aviation sector
Ethiopia's aim to be an African aviation hub connecting the continent to the world's most populous country in the world is also where Ethiopia's aviation dreams intersect with China's capital and expertise. "Aviation is an important area of cooperation by both governments, with Ethiopia's national air carrier Ethiopian Airlines becoming a connecting force between African and China," says Shide.
Ethiopian Airlines already has five flight destinations to China ,they are Beijing, Shanghai, Chengdu, Hong Kong and Guangzhou. "We plan to make Ethiopia's capital Addis Ababa a strategic aviation hub between China and Africa," says Shide, adding that with China working on being an airplane manufacturing center, he expects Ethiopia to be a customer of fully developed Chinese airplanes in the future.
Expansion work on Ethiopia's largest airport the Addis Ababa Bole International Airport, funded by a 345 million US dollars loan from China's Exim bank is being undertaken by China Communications Construction Company Limited (CCCC). The project, lying on 74,000 square meters of land, plans to increase the airport's annual passenger handling capacity from the current 7 million to 22 million.
23rd March 2017
>Ethiopian Airlines announces 3 new service routes!
Victoria Falls, Oslo and Antananarivo. By 28th March, 2017, Ethiopian will have added these three new destinations to their global network, further strengthening their leadership in connecting Africa to the world and the world to Africa.
Victoria Falls, Oslo and Antananarivo are three of the seven new destinations to be launched during the first six months of 2017. Ethiopian started flights to Conakry in February 2017.
Currently Ethiopian Airlines operates 28 weekly flights to China, 20 weekly flights to The Americas, 72 weekly flights to Asia, 65 weekly flights to the Middle East, 400 weekly flights across Africa and almost 54 daily flights to Europe.
In March 2017, Ehtiopian Airlines and SA Express have expanded their code-share service agreement by adding flight services to Cape Town, Durban and Toronto. Additional to this, a direct service has been added between Addis Abbaba to both Cape Town and Durban.
---
Route Map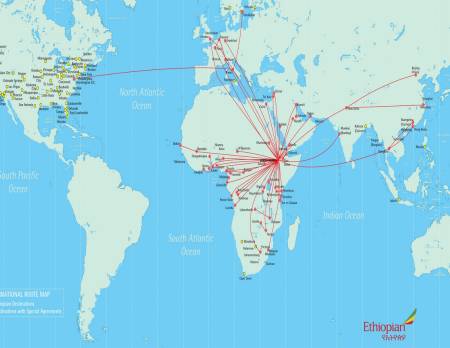 Popular Routes
Guangzhou

Lusaka
Addis Ababa

Washington
Washington

Johannesburg
Nairobi

London
Lusaka

Maputo
Seychelles

Kigali

---
The Fleet
Boeing 787-7
Boeing 777-300
Boeing 737-800

Boeing 767-300
Boeing 737-700

Bombardier Dash-8
---
Addis Ababa Bole International Airport
HUB Airport
Addis Ababa Bole International Airport is the major hub for Ethiopian Airlines and is one of the largest airports in Africa. The airport was formerly known as Haile Selassie I International Airport. The airport is the main hub of Ethiopian Airlines, the national airline that serves destinations in Ethiopia and throughout the African continent. The airport is also the base of the Ethiopian Aviation Academy.
Other airlines which fly to and from Addis Ababa Bole International Airport include Air China, Egyptair, Emirates, Gulf Air, Kenya Airways, Lufthansa, Qatar Airways and Sudan Airways.


Star Alliance is the leading global airline network, which has 27 member airlines. Star Alliance was founded in 1997 with the five founding airlines: Scandinavian Airlines, Thai Airways International, Air Canada, Lufthansa and United Airlines. The alliance has grown considerably now to airlines which fly to 1,321 airports and 193 countries, carrying 637 million passengers every year!
---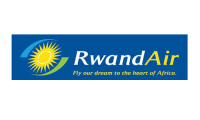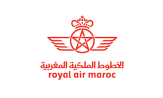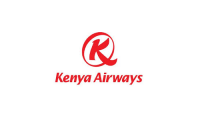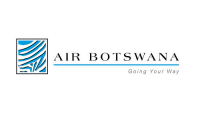 ---
Book Flights with Ethiopian Airlines
Make an Ethiopian Airlines reservation and find some amazing deals with discounted Ethiopian Airlines at Alternative Airlines. Ethiopian Airlines flies to many destinations, offering a cost effective and safe service to all its passengers. Let Alternative Airlines help find you cheap Ethiopian Airlinestickets and make reservations on Ethiopian Airlines today.
Browse the most popular Ethiopian Airlines flight routes to destinations within the African region. Alternative Airlines can help you make reservations on Ethiopian Airlines. Use the following list of routes to help you plan your next flight. Ethiopian Airlines flights on Alternative Airlines to save big! Alternative Airlines is an online travel agency, specialising in booking lesser known airlines and remote destinations.
Alternative Airlines is an Online Travel Agency bonded by the International Air Transport Association (IATA). We specialise in finding the best available fares on the widest range of airlines and making them available to you online, with prices in the currency of your choice.
Alternative Airlines handles all your travel arrangements and payments, complete with ticketed confirmation. We do not direct you to other websites or service providers.
We help you through the process. This is what makes us Alternative Airlines.
Browse for flights, find some amazing deals, make a reservation and pay in the currency of your choice today with Alternative Airlines.
Let Alternative Airlines help find you the best prices and make international and domestic flight reservations with us today.
Join the Alternative Airlines Members Club and get £100.00 back on your 5th booking with Alternative Airlines. You will have insight to many benefits and exclusive deals on over 650 airlines. Click on the Members section on the Alternative Airlines website for more information and join today.
We are open every day from 8am until 8pm (UK local time).
Latest News:
Ethiopian Airlines was voted Africa's Best Airline in 2009.
Ethiopian Airlines Flights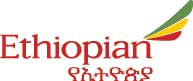 Ethiopian Airlines is based in the country's capital of Addis Ababa and operates a huge network of domestic, regional and international long haul services. Domestic scheduled destinations include: Addis Ababa, Arba Minch, Asosa, Axum, Bahir Dar, Beica, Dembidolo, Dessie, Dire Dawa, Gambela, Gode, Gondar, Gore, Inda Selassie, Jijiga, Jimma, Jinka, Kabri Dar, Lalibela, Mekane Selam, Mek'ele, Mizan Teferi, Shilavo and Tippi. International scheduled destinations include: Abidjan, Accra, Amsterdam, Bamako, Bangkok, Beijing, Beirut, Brazzaville, Brussels, Bujumbura, Cairo, Dakar, Dar Es Salaam, Delhi, Djibouti, Douala, Dubai, Entebbe/Kampala, Frankfurt, Guangzhou, Harare, Hargeisa, Hong Kong, Jeddah, Johannesburg, Juba, Khartoum, Kigali, Kilimanjaro, Kinshasa, Lagos, Libreville, Lilongwe, Lome, London (Heathrow), Luanda, Lusaka, Mumbai, Nairobi, Ndjamena, Paris (Charles de Gaulle), Rome (Fiumicino), Stockholm (Arlanda), Tel Aviv and Washington, D.C. (Dulles)
Ethiopia is a country that must be visited, even if it is only to see Lucy, the world's oldest complete human fossil at the Addis Ababa museum.
Ethiopian Airlines has developed into one of Africa's best airlines. With an increasingly modern fleet of aircraft and a reputation for excellent on board service plus numerous code share partners and connections with
READ MORE ABOUT ETHIOPIAN AIRLINES
How to pay
You can pay for your flights with Ethiopian Airlines in the currency and payment method of your choice when booking through Alternative Airlines.
We accept PayPal making flight purchases with Ethiopian Airlines easy and more secure for customers. PayPal is one of the leading forms of online payment, with more than 169 million accounts worldwide.