Search & Buy EgyptAir Flights
Let's fly!

Select your payment method to view total prices including any payment fees:
Airlines will always try to sit children with their parents (subject to check-in)
Some airlines will allow travel for unaccompanied minors. Please email us to check.
The fare is based on the child's age on the date of travel.
More detailed information can be found here Traveling with children
Most airlines will let infants travel with their parent(s) for free. However some airlines will charge up to 10% of the adult ticket price. Click on 'Price Breakdown' to find out more.
If you are pregnant, but due before the flight departure date, please contact us once your baby is born and has a name. We can then add him/her to your ticket.
Infants will not be given a seat. The airlines expect parents to travel with them on their lap.
Airlines regard infants as being under 24 months old.
The fare is based on the child's age on the date of travel.
More detailed information can be found here Traveling with children

Buy
EgyptAir

Flights

EgyptAir Reservations with Alternative Airlines
Make an EgyptAir Booking and Find Some Amazing Deals
---
About EgyptAir
EgyptAir is the flag carrier of Egypt and the airline is based at Cairo International Airport. EgyptAir operates scheduled passenger services to more than 80 destinations in the Middle East, Europe, Africa, Asia and the Americas. EgyptAir flies to many destinations worldwide including Cairo, London, Sohag, Abu Simbel, Juba, Entebbe, Dar-Es-salaam, Lusaka, Barcelona, Madrid, Casablanca, Manchester, Paris, Stockholm, Oslo, Berlin, Sofia, Athens and Istanbul. The airline's logo is Horus, the sky deity in ancient Egyptian methodology.
EgyptAir's fleet consists of a mix of Airbus and Boeing aircraft. Since 2008, EgyptAir has been a member of Star Alliance. The airline was on the waiting list for approval to be a member of Star Alliance for quite some time and in 2007 the Chief Executive Board of the alliance voted to accept the Egypt based airline as a future member, being the first member airline from an Arab country and the second African one, after South African Airways. The ceremony took place at Cairo International Airport on July 2008, when the carrier became the twenty first member of Star Alliance. This alliance meant an opening for EgyptAir, as they could be able to connect more passengers from Europe to the Middle East, Southeast Asia and even the Far East. EgyptAir has codeshare agreements with Aegean Airlines, Air China, Austrian Airlines, Lufthansa, Thai Airways International and Turkish Airlines.
---
EgyptAir Frequent Flyer Program
EgyptAir operates a frequent flyer program called EgyptAir Plus to reward regular travellers with EgyptAir.
Four tiers of membership:
Blue Card
Silver Card
Golden Card
Platinum Card
EgyptAir as a Star Alliance member guarantees that you can earn and redeem miles on some Star Alliance Airline Partner. Every time you travel with EgyptAir on international and domestic routes and Star Alliance Airline Partners, you will earn miles.
Recently EgyptAir launched a campaign supporting local travel for passengers in Egypt, in which the airline encourages egyptians to book holidays inside the country, instead of going abroad.
The purpose of the campaign is to promote local tourism and help develop the country's tourism economic muscle not only by immigrants but also local Egyptians. EgyptAir chairman Safwat Mesallam stated local tour operators are willing to offer four day holidays at competitive prices that include flights with the airline all across Egypt.
---
EgyptAir Baggage
For international routes with Egyptair.
First Class
Two pieces of baggage with a maximum weight of 32 kgs and maximum dimensions of 158 cm. Two pieces of hand luggage with a maximum weight of 8kg.
Business Class
Two pieces of baggage with a maximum weight of 32 kgs and maximum dimensions of 158 cm. Two pieces of hand luggage with a maximum weight of 8kg.
Economy Class
Two pieces of checked baggage with a maximum weight of 23 kgs. One piece of hand luggage with maximum weight of 8kg.
---
EgyptAir Check-in
Online Check-In
Passengers that want to check-in online on EgyptAir can do so using the EgyptAir online check-in page. Online check-in opens 4 hours before flight time and closes 90 minutes before flight time.
Carry-on Baggage
EgyptAir check-in desks close one hour before flight time for international flights and 30 minutes before flight time for domestic flights. It's recommended that you arrive at the airport around three hours before international flights and 1.5—2 hours before domestic flights. Especially if you have baggage to check.
---
Book Egyptair Flights in English
Alternative Airlines is the right company to use when booking Egyptair flights in English. You can have confidence that your booking experience with us will be safe, secure and hassle-free.
---
Egyptair Economy Class
Egpytair's Economy Class is comfortable for the budget traveler with on board service, whether flying short or long haul.
Egyptair Economy Class Facilities
Refreshments including tea and coffee are provided in Economy Class. Lunch made with fresh ingredients from salads, pasta to grilled chicken is provided on longer flight journeys, for example from Athens to Cairo.
Egyptair Economy Class Seats
If your preference is window, extra legroom or aisle, you can request to select a seat after or during your booking. For Economy Class passengers, selecting your seat is a fee if you are traveling internationally. Prices vary depending on your destination.
---
Book Egyptair Seats
Find the seat you need for maximum comfort on board your Egyptair flight. Find out how to book seats and select your preferred seat with Alternative Airlines.
---
Egyptair Discounts and Deals
Buy Egyptair flights with Alternative Airlines and save money with many flight promo codes! Pay with PayPal and using the flight voucher codes, you could be saving on your next Egyptair flight! See all the available flight voucher codes.
---
EgyptAir News
19th June 2018
EgyptAir launches charter flights to Russia to support national team at World Cup
EgyptAir has announced that it will launch charter flights that could carry around 150 passengers to support Egypt's national football team in its second match in the World Cup against Russia.
On Monday, EgyptAir will fly 10 charter flights with a combined 1,700 passengers to support the team, in addition to the ordinary flights to Moscow on Sundays, Tuesdays, and Thursdays, Middle East News Agency (MENA) reported.
The charter flights will land in World Cup-host cities, EgyptAir Holding Company chairman Safwat Mosallam said.
On Thursday, the firm commenced charter flights for supporters of Egypt's national football team.
18th May 2018
EgyptAir subsidiary, Air Cairo, deal with an unruly passenger
Air Cairo, the low cost airline attached to EgyptAir, was put in a difficult situation earlier this week when they had to contend with a passenger assaulting a crew member on an Air Cairo flight which was flying from Hurghada beach resort town in Egypt to Hanover in Germany. The other crew members dealt with the other crew members and passengers to overpower the unruly traveller and tied him to a seat to ensure the safety of the flight. The 27-year-old passenger was later handed over to the German federal police on landing at Hanover International Airport. The assualt was caused by the man locking himself in a toilet cubicle to smoke, breaking ailine violations. When the flight attendent worked to remove him, the assault occured. Well done Air Cairo for dealing with this situation!
10th May 2018
Egyptair Celebrates 86th Birthday at Athens Airport
Egyptair Station Manager Wael Ekram; the Regional Director for Greece and Cyprus Salah Tawfic and AIA Director of Communications and Marketing Ioanna Papadopoulou cut the company's birthday cake.
Egypt's national carrier Egyptair recently celebrated its 86th birthday during a special ceremony held at the Athens International Airport (AIA).
The Cairo-based carrier and Star Alliance member was established in 1932 on May 7 and was the first airline serving the Middle East and Africa at the time. Today it flies to 70 destinations in 60 countries around the world, carrying more than 11 million passengers every year. The carrier began flights to Athens in 1958.
During the event, Egyptair Regional Director for Greece and Cyprus Salah Tawfic and AIA Director of Communications and Marketing Ioanna Papadopoulou cut the birthday cake for the carrier's 86th anniversary.
Egyptair's flight was greeted by a water canon salute at Athens Airport.
"Through team work and with the support of our associates we have managed to overcome many challenges and difficulties. The people of AIA have offered their significant support during the last few years; today's celebration would not be possible without their valuable help," Tawfic said.
In 2017 Egyptair carried more than 112,000 passengers between Greece and Egypt through two daily flights connecting Athens with Cairo and two weekly flights between the Greek capital and Alexandria.
"Egyptair is an important valuable associate, offering connections with significant destinations such as Cairo and Alexandria, with which Greece shares numerous common elements of culture and history," Ioanna Papadopoulou said. "The carrier is also enhancing Athens' connectivity with the important market of Africa… Our exceptional collaboration will further be enhanced in the future," she added.
A raffle was also held during the event, which revealed two lucky passengers that won a round-trip business class ticket each, for the destination of their preference within Egyptair's network.
19th April 2018
EGYPTAIR commenced flights between Cairo (CAI) and Moscow Domodedovo (DME) on 12 April, ending the carrier's 28-month hiatus of serving the 2,857-kilometre Egypt–Russia capital connection.
Like it did last time round, the carrier will offer a three times weekly service between the two airports, operating the route using a mixture of its 737-800s and short-haul Airbus fleet. Currently no other carrier operates between the two airports, however Aeroflot has also resumed flights between Moscow and Cairo this week, operating three weekly flights between Moscow Sheremetyevo and the Egyptian capital airport.
17th January 2018
EgyptAir operates three flights weekly to Moscow
EgyptAir will announce its flight schedule to Russia after the Russian approval, to operate three flights weekly from Cairo International Airport to Moscow starting from February 2018, according to EgyptAir's officials.

All EgyptAir flights will depart every Sunday, Tuesday and Thursday. In addition, there will be around 20 flights reserved by travel agencies for the 2018 World Cup in Russia.

Officials of EgyptAir stated that they are working to complete all needed regulations for resuming flights to Russia. Also, the company will send the manager of its Russia-based office to Moscow again in order to practically operate Cairo-Moscow flights.

The Russian Aeroflot airline company has received its Cairo-based office at terminal 2 of Cairo International Airport after many preparations for resuming flights starting from February 2018.

Flights between the two countries were halted in 2015 after a Russian passenger jet crashed in Sinai, killing all 224 people onboard.

Shortly after the crash, the Islamic State's Sinai branch claimed responsibility for the incident, which occurred in the vicinity of the Sinai insurgency led by IS affiliates following the ouster of former President Mohamed Morsi.

Past December, Russian Transport Minister Maksim Sokolov announced that Cairo International Airport has met the requirements of the Russian aviation security, which paves the way for the resumption of Russian flights to Egypt.
17th January 2018
Egypt Air confirms first Bombardier C-Series order in 18 months
Egypt Air announced it intended to buy up to 24 of the Canadian built aircraft at the Dubai Airshow
Egypt Air has confirmed it will buy 12 CS300 aircraft from Bombardier and reserved the right to buy an additional 12 on the same terms at a later date.
Egypt Air has confirmed it will buy 12 CS300 aircraft from Bombardier and reserved the right to buy an additional 12 on the same terms at a later date.
The commitment was originally announced as an understanding between the North African carrier and Bombardier at the Dubai Airshow.
The agreement was widely viewed as a major lifeline for Bombardier. The struggling Canadian aircraft manufacturer was hit by a US Department Justice ruling against the export of C-Series aircraft last year.
Days later, it sold half of the C-Series programme, which hadn't sold an aircraft in 18 months until the Egypt Air order, to Airbus.
Egypt Air's CEO has expressed confidence in the aircraft, and is looking to the incoming aircraft as a replacement for regional division Egypt Air Express' ageing Embraer fleet.
"The CS300's unique profitability profile will allow us to open up new opportunities and fits perfectly into our growth strategy," said Safwat Musallam, Chairman and CEO, EgyptAir." We look forward to integrate this innovative and efficient aircraft to our fleet."
Based on the list price of the CS300 airliner, the firm-order contract would be valued at approximately $1.1 billion.
Should EgyptAir exercise the 12 purchase rights for CS300 aircraft, the contract value would increase to nearly $2.2 billion.
18th December 2017
EgyptAir sent first cargo flights to Moscow in two years in November
The statement added that the company intends to send cargo flights to the Russian capital twice a week until the end of February 2018.
The company has been in talks with Russia to resume cargo flights since the crash of the 2015 Metrojet passenger flight over Sinai, said Bassem Gohar, Chairman of EgyptAir.
Gohar added that discussions on resuming EgyptAir Cargo flights were separate from the Civil Aviation Ministry's efforts to bring back passenger flights from Russia.
In 2015, Moscow suspended civilian air traffic to Egypt after a Russian Metrojet flight crashed over Sinai, killing all 224 people on board. The crash was claimed by an Islamic State-affiliated group as a deliberate terrorist attack.
8th December 2017
EgyptAir to receive 45 new aircrafts in biggest deal in its history
The EgyptAir Holding Company has began proceedings for securing the largest deal in its history, which will see it receive 45 of the latest aircrafts, in a deal worth $6 billion. It signed the deal at the Dubai Air Show with three other major international airlines, Boeing American Airlines, European Airbus Airlines, and Canadian Bombardier. The chairman of the EgyptAir Holding Company, Safwat Musallam, announced a long-term lease agreement for 15 Airbus A320 Niu aircrafts provided by the AerCap International Aircraft Rental Company. The planes are scheduled to be delivered to Egypt in 2020.
AerCap is the world's largest leasing company for the Airbus A320, owning about 220 aircrafts. It announced it will be supplying EgyptAir with an additional six Boeing 787 Dreamliners as part of a the agreement. EgyptAir also signed an agreement with Canadian aircraft manufacturer, Bombardier, to purchase 12 C-300s worth $ .1 billion. Meanwhile, a delegation for EgyptAir finalized the handover procedures of a Boeing aircraft at the headquarters of the Renton plant in Seattle, US. The Boeing B737-800 NGs will become the ninth of its kind to be given to EgyptAir as part of the deal with Boeing Airlines. The plane is scheduled to arrive in Cairo within few hours to join the company fleet which currently consists of 68 operating aircrafts.
1st December 2017
EgyptAir and Royal Air Maroc in new code-share agreement
EgyptAir and Royal Air Maroc have signed a new code-share partnership.
Together, the two airlines offer their mutual customers 12 weekly flights between Cairo and Casablanca with both airlines designation code.
The flights will be available as of today on both airlines' booking systems aiming to increase revenues and offering further services to accommodate the needs of their passengers.
The new code-share agreement between EgyptAir and Royal Air Maroc was concluded with the prospect of long-term cooperation, allowing access to major cities on both airlines' networks.
"We gladly announce the new co-operation with Royal Air Maroc. Together, we offer our customers 12 direct weekly flights between Egypt and Morocco, having both airlines designation code, opening new horizons and establishing more ties within our network for maximum passenger satisfaction," said Safwat Musallam Chairman and CEO EgyptAir Holding.
"This new stage of commercial cooperation will offer passengers who wish to travel between Morocco and Egypt more facilities and new transport possibilities in terms of schedules and frequencies, shorter connections, with the objective of sustaining and developing the traffic flows between our two countries" said Abdelhamid Addou, Chairman of the board and CEO of Royal Air Maroc.
Capt. Sherif Ezzat, EgyptAir Airlines Chairman and CEO said: "Increasing frequencies will enable customers to enjoy enhanced connectivity and seamless travel throughout both airlines' networks."
Capt. Sherif added "This partnership will cover all market segmentation and will enable both airlines from benefitting from the enhanced business opportunities."
5th September 2017
EgyptAir W17 Toronto service changes
EGYPTAIR in s recent schedule update adjusted the Cairo – Toronto service for the winter 2017/18 season, effective 29OCT17. The Star Alliance member now plans to operate a Boeing 777-300ER for the entire winter season, instead of the peak season only. The 777 replaces an A330 on this route, three times a week (four during peak season).

MS995 CAI0150 – 0700YYZ 773 146
MS996 YYZ1245 – 0625+1CAI 773 146

Service operates 4 weekly (Day x357) for following period: 09DEC17 – 20JAN18
1st September 2017
EgyptAir takes delivery of 7th B737-800NG jet
The new aircraft arrived at the early hours of Thursday morning with registration SU-GEL, performing flight number MS3330. The jet became the 27th of the same type and 67th of the total number of aircraft included in EgyptAir fleet.
Sherif Ezzat, chairman of EgyptAir Airlines said: "The airline is keen to develop its fleet by relying on the most modern aircraft; we have ordered several modifications to be introduced to the aircraft that would guarantee the comfort and safety of our customers worldwide."
He added that this aircraft model will help reduce fuel consumption by 6 percent compared with the model that the company currently uses and will also reduce maintenance costs by 20 percent and operating costs by 8 percent. Furthermore, the new Egyptian flag carrier's of B737-800 NGs are configured with 16 business and 138 economy seats. The carrier has increased the space between the seats to 32 inches in economy class and 45 inches in business class to improve passenger comfort. This is in addition power charging outlets, a state-of-the-art illumination system (LED), and personal screens.
EgyptAir plans to add 33 different types of aircraft and manufacturers as part of its fleet modernisation plan that targets short-, medium- and long-haul aircraft.
17th Juy 2017
EgyptAir announced Wednesday that its passengers can once again bring laptops and tablets aboard flights from Cairo to New York -- its lone U.S. route.
15th June 2017
Air Leisure (AL, Cairo Int'l) is planning to shift its widebody operations to an all-A330 fleet airline.

The Egyptian charter specialist currently operates a single remaining A340-200 - SU-GBM (msn 156) - dry-leased from EgyptAir (MS, Cairo Int'l) which, the sources have said, will be disposed of once the last of three ex-Emirates A330-200s - presumably SU-ALC (msn 392) - enters service. The other two Egyptair A340-200s are currently in storage at Cairo Int'l.

Air Leisure specializes in running charters between China and Egypt as well as scheduled flights between Jeddah and each of Alexandria Borg el Arab, Assiut, Luxor, and Sohag in Egypt.
(Source ch-aviation)
March 2017
Egyptair announced that the flotation of the Egyptian pound augmented air carrier EgyptAir's already significant losses to more than LE15 billion. However, Egyptair was able to add nine new airplanes to its fleet. EgyptAir has 31,600 employees working on 62 airplanes, which is higher than international rates. In April 2017, EgyptAir announced it will receive a third Boeing 737 to jon the company's fleet at beginning of May. This addition will be the 22nd model of the same type in the fleet.
The B737/800 NGs is almost six years old and is considered one of the best-selling in the Boeing 737 family as it has several advantages, including low fuel consumption and ability to fly for up to six hours nonstop. EgyptAir has received its first Boeing 737-800 aircraft in December 2016. Safwat Mesallam, chairman of EgyptAir Holding Company, said the plan of upgrading the EgyptAir fleet is targeting a total of 105 aircrafts by the end of 2020 and 156 aircrafts by the end of 2025.
8th March 2017
EygptAir to increase services to Morocco
June 2017, EgyptAir will increase services to Morocco, with additional 2 weekly frequencies for Cairo – Casablanca route. This will take effect from 3rd June 2017, overall frequency will increase from 7 to 9 weekly.
---
EgyptAir Route Map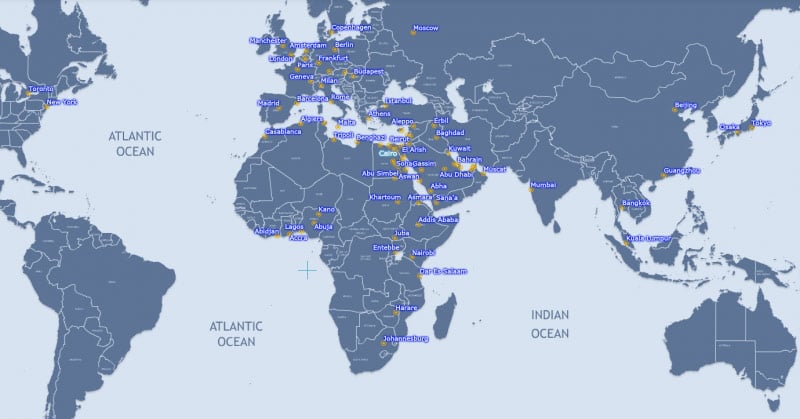 EgyptAir Popular Routes
London

Amman
Beirut

London
Cairo

Amsterdam
Abuja

Cairo
Dammam

Alexandria
Sanaa

Casablanca

---
The Fleet
Airbus A320-232
Boeing 737-500
Airbus A340-212
Boeing 737-800
Airbus A340-212
Boeing 777-200
---
EgyptAir Airport Hub
Cairo International Airport
HUB Airport
Cairo International Airport is the international airport of Cairo and the busiest in Egypt and serves as the primary hub for Egyptair. The airport also acts as a hub for Air Cairo, Air Go AMC Airlines, EgyptAir Express, Nesma Airlines, and AlMasria Universal Airlines.
The airport has three runaways and can handle nearly 18 million passengers every year. Other airlines which fly to and from Cairo International Airport include Aeroflot, Alitalia, British Airways, Emirates, Gulf Air, Lufthansa, Middle East Airlines, Sudan Airways, Oman Air, Royal Falcon, Joon and Qatar Airways.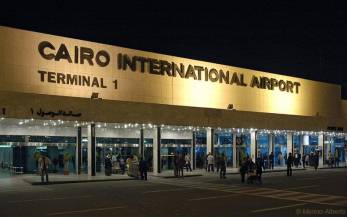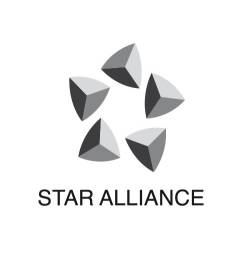 Star Alliance is the leading global airline network, which has 27 member airlines. Star Alliance was founded in 1997 with the five founding airlines: Scandinavian Airlines, Thai Airways International, Air Canada, Lufthansa and United Airlines. The alliance has grown considerably now to airlines which fly to 1,321 airports and 193 countries, carrying 637 million passengers every year!