AlMasria Universal Airlines Reservations with Alternative Airlines
Make an AlMasria Universal Airlines Booking and Find Some Amazing Deals
---
About AlMasria Universal Airlines
AlMasria Universal Airlines is a low-cost Egyptian airline. The airline was launched in 2008, hoping to make the most of the demand for air travel within Egypt. All maintenance and staff training is outsourced to EgyptAir. AlMasria is derived from the Arabic word for Egyptian. AlMasria flies to many destinations including domestically within Egypt as well as a number of international cities too. Altogether, the AlMasria Universal Airlines currently flies to nine destinations. AlMasria Universal Airlines also offers cargo services.
AlMasria Universal Airlines has a service agreement with EgyptAir, which sees EgyptAir service and maintain all of AlMasria's aircraft, as well as offer training programmes to its staff.
AlMasria Universal Airlines was the first international airline to fly to both Yanbu Airport, Saudi Arabia and Prince Nayef bin Abdulaziz International Airport, Saudi Arabia with flights in 2009 and 2010 retrospectively.
---
AlMasria Universal Airlines Fleet
The AlMasria Universal Airlines fleet includes two Airbus A320-200, one Airbus A321-200 and one Airbus A330-200 and one Boeing 727-500.
---
AlMasria Universal Airlines Destinations
Domestic Destinations
Aswan
Cairo
Hurghada
Luxor
Sharm El Sheikh
International Destinations
Milan
Naples
Kuwait
Jeddah
---
Buy AlMasria Universal Airlines Flights in English
Make an AlMasria Universal Airlines reservation with Alternative Airlines, with the full booking process entirely in English. Alternative Airlines provide a fast, easy and convenient way to book AlMasria Universal Airlines flights online with over 25 payment methods to choose from. Choose to pay with over 70 different currencies, including the Egyptian Pound.
---
Economy Class
Economy class provides passengers with everything they need to have a enjoyable flight, even though it is more simple than Business class.
Economy Class Seats
Seats are arranged in a 3 x 3 formation, but still have plenty of legroom and space in their seat.
---
Premium Economy Class
AlMasria do not currently provide a premium economy class on their flights. Choose between economy or business instead.
---
Business Class
Business class passengers enjoy a more relaxed flight due to the enhanced service and features in this class. There is an increased allowance of baggage for passengers flying business.
Business Class Facilities
Passengers can enjoy priority boarding at the airport with lounge access. Lounge access can allow passengers to enjoy the airport experience too, to have privacy to relax and freshen up before your flight. Passengers will also enjoy an exclusive in-flight meal on board.
What are the Business Class Seats Like?
Seats in first class are more spacious, arranged in a 2 x 2 formation which allows for a wider seat, space between seats and also more legroom.
---
First Class
Currently, AlMasria do not offer a first class service on board their flights. Upgrade to Business for a premium flight experience.
---
AlMasria Universal Airlines Baggage
Carry-on Baggage
Economy Class passengers are entitled to a hand luggage allowance of 7kg.
Checked Baggage
Business Class passengers are allowed a complimentary checked baggage allowance of 20kg.
---
AlMasria Universal Airlines Check-In Information
Online Check-In
AlMasria Universal Airlines are yet to offer online check-in for their flights.
Airport Check-In
Passengers also have the opportunity to check in at the airport counter for their AlMasria Universal Airlines flight. This can be completed by visiting an AlMasria Universal Airlines member of staff at the check-in desks.
---
Alternative Airlines to AlMasria Universal Airlines
Please click on the logos below to find out more about airlines that fly similar route to AlMasria Universal Airlines: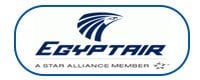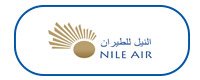 ---
AlMasria Universal Airlines Hub Airport
Cairo International Airport
Cairo International Airport is the home to several Egyptian and international airlines including AlMasria International Airlines, EgyptAir, Air Go Egypt and EgyptAir Express. It is located around 15km away from the centre of Cairo. It is the second busiest airport in Africa after Tambo International Airport in Johannesburg.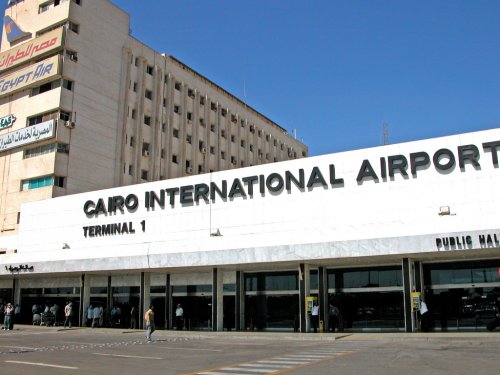 ---
Buy Discounted AlMasria Universal Airlines Tickets at Alternative Airlines
---
AlMasria Universal Airlines News
31st January
AlMasria Universal Airlines to undergo fleet expansion
AlMasria Universal Airlines are set to expand its fleet flight from five to eight aircraft by the end of 2023. According to AlMasria Universal Airlines Commercial Director, Mohamed Hamed, the airline is looking to bring in at least another three Airbus A320s, or preferably, Boeing B737-300 or 400s. This shows steady development of Almasria Universal Airlines aircraft intake. In 2016, the airline had just three aircraft. Today, it operates five. Mohamed Hamed did state that the airline will most likely use the aircraft for charter services.
16th October 2018
AlMasria Universal Airlines looking to take in additional Boeing aircraft
AlMasria Universal Airlines is reportedly looking to expand its fleet with the intake of two Boeing B737-400 aircraft early next year. In a recent interview with Al Mal newspaper, AlMasria Universal Airlines chairman, Ahmed Ismail, revealed plans for the delivery of the new Boeing aircraft, as the airline is looking to welcome the B737-400s in addition to its already active Boeing 737-500 and Airbus aircraft. Ismail admitted that although the airline is optimistic, nothing is concrete as of now.