Buy
Royal Air Maroc

Flights

Search and Buy Royal Air Maroc (RAM) Flights with Alternative Airlines
Make a Royal Air Maroc reservation and find some amazing deals with discounted Royal Air Maroc at Alternative Airlines.
---
About
Royal Air Maroc is the largest airline in Morocco and has its headquarters on the Casablanca-Anfa Airport located in the Moroccan city of Casablanca.
Commonly known as RAM, Royal Air Maroc is fully owned by the Government and the Mohammed V International Airport is its hub airport. Royal Air Maroc is a 4-star airline as measured by Skytrax.
Royal Air Maroc flies to many destinations worldwide, including Algiers, Oran, Vienna, Sao Paulo, Douala, Montreal, Praia, Malabo, Marseille, Montpellier, Nantes, Lyon, Lille, Bordeaux, Accra, Bissau, Bologna, Milan, Rome and many others.
Royal Air Maroc has codeshare agreements with many airlines including Air France, Brussels Airlines, Egyptair, Ethihad Airways, Iberia, JetBlue, Qatar Airways, Saudi Arabian Airlines and Turkish Airlines.
---
Frequent Flyer Program
Royal Air Maroc operates a frequent flyer program called Safar Flyer program designed to reward passengers for flying with Royal Air Maroc flights and partners.
Miles with Safar Flyer program can be converted into Premium plane tickets, upgrades to business class, excess baggage and change costs.
Miles with Safar Flyer program can be used with Iberia, Etihad and Qatar airlines as well as Europcar ad Sixt car rentals.
The future looks brighter than ever for Royal Air Maroc. Among other good news, Morocco and the EU have signed an open skies agreement in 2006, which means free passenger traffic among the african state and the EU countries. The amount of competitors and low cost carriers already operating in the EU has made it tough for Royal Air Maroc to put themselves out there, however their passenger traffic to and from the EU has increased exponentially ever since.
---
Baggage
Royal Air Maroc has a different baggage policy depending on the flight and fare chosen.
For flights on the RAM network excluding USA/ Canada, Brazil, Africa, Libya, Egypt, Saudi Arabia and Lebanon, passengers in economy class are entitled to 1 piece of baggage checked of up to 23 kg and in Business Class, 2 pieces of baggage up to 23 kg each.
For flights to US, Canada, Africa, Libya, Egypt, Saudi Arabia and Lebanon, passengers in economy are entitled to 2 pieces of baggage and 3 pieces for business class.
The International VIP Lounge at the Mohammed V Casablanca-Nouaceur Airport is available to passengers holding a Business Class ticket or Safar Flyer Gold, Ambassador or Silver Loyalty Card.
---
News
15th June 2018
Royal Air Maroc sign codeshare agreement with Alitalia
Royal Air Maroc and Aitalia have signed a codeshare agreement which will offer passengers a number of connections between Italy and Marocco. Royal Air Maroc's flight code is now placed on a number of Alitalia's flights, including the daily service between Casablanca and Rome. Alitalia will also operate the following routes from Rome on Royal Air Maroc's behalf: Brindisi, Bologna, Bari, Catania, Florence, Genova, Naples, Palermo, Pisa, Reggio Calabria, Lamezia Terma, Turin, Trieste, Venice and Verona.
Alitalia has also placed its flight code on a number of Royal Air Maroc flights. The Marroquin airline will operate services from Casablanca to a number of big Italian cities, including Rome and Milan, while also bringing the Italian carrier to a number of other destination within Morocco, including Marrakech, Errachidia and Beni Mellal.
2nd May 2018
Royal Air Maroc introduce Harare, Maputo flights
Moroccan national carrier, Royal Air Maroc (RAM), has announced plans to launch flights to five other East African cities only two years after it began its Casablanca-Nairobi operations.

Country manager Othman Baba said the move, inspired by Nairobi experience, is part of RAM's efforts to claw back a share of the intra-African aviation transport which is currently controlled by foreign interests.

RAM which joined the 23-member single African air transport market (SAAM) last year, has said it will ride on the continental aviation framework, to speed up regulatory approvals. It is so far the only North African airline that runs a direct Nairobi - Ndjamena (Chad) flight.

"We will be extending operations in East Africa in in the short-term with new destinations like Dar es Salaam, Harare, Kigali, Maputo and Khartoum," said Mr Baba as RAM celebrated its 33rd flight on Nairobi-Casablanca route on Thursday.

"With more than 30 destinations in West Africa, it is only natural that RAM has decided to spread into East Africa to sustain its African strategy and underscore Kenya as a regionals business hub and gateway."

The airline, which began its Kenyan foray with two weekly fights in 2016, has since adjusted its schedule to three fights a week.

RAM, together with Kenya Airways, Ethiopian, South African and Egypt air are collectively referred to as Africa's Big Five.

In a continent where state carriers have been blamed for exorbitant fares that drive Africans to foreign airlines, Air Maroc says its key success point remains its low ticket prices.

Mr Baba said RAM has over the years maintained strict control over its costs structure and processes, resulting in lower ticket price and cargo tariffs especially in the last 15 years.
30th April 2018
Second edition of Royal Air Maroc League concludes in Doha
Experienced rider Fergal McCool from Velostar team won the Men's A category of the hugely popular Royal Air Maroc (RAM) League that ended with a great flourish at Al Bidda Park over the weekend.
Sponsored by Royal Air Maroc, the last round of the league saw 113 riders take part in the final round of what was the second edition of the cycling race.
A huge crowd was present to witness the end of the final race that covered a distance of 18kms (5 laps).
McCool accumulated 405 points over the season to clinch the issue in the Men's A class. Julie Melville (Andy Brown Pro Racing) clinched the Women's A class after managing an impressive overall tally of 600 points.
In the Men's B category, Andrew Tangonan (Pinoy Roadies Qatar) grabbed the first-place with an overall points tally of 552 points. Shawna Garrett (TriClub Doha) sealed the deal in the Women's B category
In the Men C's, Qatar's national rider Zaid Hamza won the title with an overall tally of 555 points.
President of the Qatar Cycling and Triathlon Federation (QCTF), Dr Mohammed Al Kuwari, himself an avid cyclist, said the 2017-18 season proved to be a big success
"The Royal Air Maroc League continuous to develop and grow," Al Kuwari said.
"We are seeing increased number of participants in our events.
"We have divided our competitions into various age brackets and we can see how new cyclists are taking part in our races," Al Kuwari added.
"We have a long-term development plan and our goal is to have a strong international competition like Tour of Qatar in the future," Al Kuwari said.
"We hope to see professional cyclists on the streets of Qatar one day. As well as having many other plans, we also seek to train local coaches by providing training courses from the International Cycling Union (UCI). As of now, we have more than 20 trainers holding international licenses.
"Now we are engaged hand in hand with the development of triathlon sport and we hope to attract many sponsors in the future," he added.
Adel Khalloufi, Regional Director of Royal Air Maroc, said that the Moroccan Airlines takes pride in supporting an event like RAM League.
"We are happy with this association. In coordination with the Qatar Cycling and Triathlon Federation, we launched this league for cycling fans in Qatar.
"We are encouraged with the kind of response we have got in these two years," Khalloufi said.
"It's worth mentioning that the Royal Air Maroc supports several sports and activities in Qatar such as golf," he said after the final round.
"I take this opportunity to extend our sincere thanks and appreciation to Qatar Cycling and Triathlon Federation for their cooperation through a successful and meaningful partnership between the two parties," he said. The next cycling season will kick off in October.
9th March 2018
Royal Air Maroc Purser Sends Moving Message to Women: Video
The purser told girls to 'live their passions without limits' passengers onboard a Royal Air Maroc (RAM) flight on March 8.
The chief flight attendant of a Royal Air Maroc (RAM) flight sent a heartfelt message to her passengers on the occasion of International Women's Day, captured in a video shared widely on social media.
In her speech, she gave the passengers a glimpse into the struggles that women endure: "Us, women, we seldom speak up. We fight sometimes, to study, to work, and to become independent." She added, "We never say that things aren't going well, and we never say that we're afraid of never reaching our objectives."
For International Women's Day, the flight attendant declared that what women really need aren't material gifts, but in fact need a chance to speak up and be heard. "We only want to talk, raise our voices, and recognize the obstacles that make us believe we will never reach our dreams."
At the end, she addressed little girls onboard, asking them to hold on to their dreams and ambitions, while highlighting her struggle in a society that frowns upon her job. "I was always to 'No': 'no you can't pursue this career,' 'a woman can't travel all the time for a living,' 'a woman's place is her house not an airplane,'
"But I have ignored these voices, and I followed my passion because I wanted to live my own dream."
"I want all the little girls to dream of studying and working, and living their passions without limits. Don't doubt your capacities: you're strong, and you deserve a chance, don't let it ever pass you by," she concluded.
4th January 2017
Royal Air Maroc Orders Four B787 Dreamliners
Boeing and Royal Air Maroc have announced orders for four B787-9 Dreamliners, valued at USD1.1 billion at list prices, as Morocco's flag carrier plans to expand its international service.
The airline will grow its fleet of Boeing B787s to a total of nine airplanes.
Royal Air Maroc flies Boeing B787s on international routes from Casablanca to the US, South America, the Middle East and Europe, and plans to expand service to these areas with the additional airplanes.
Abdelhamid Addou, CEO, Royal Air Maroc, commented, "Our vision is to be the leading airline in Africa in terms of quality of service, quality of planes and connectivity. Ordering new-generation planes such as the Dreamliner puts our airline on the right track to fulfill our vision."
1st December 2017
EgyptAir and Royal Air Maroc in new code-share agreement
EgyptAir and Royal Air Maroc have signed a new code-share partnership.
Together, the two airlines offer their mutual customers 12 weekly flights between Cairo and Casablanca with both airlines designation code.
The flights will be available as of today on both airlines' booking systems aiming to increase revenues and offering further services to accommodate the needs of their passengers.
The new code-share agreement between EgyptAir and Royal Air Maroc was concluded with the prospect of long-term cooperation, allowing access to major cities on both airlines' networks.
"We gladly announce the new co-operation with Royal Air Maroc. Together, we offer our customers 12 direct weekly flights between Egypt and Morocco, having both airlines designation code, opening new horizons and establishing more ties within our network for maximum passenger satisfaction," said Safwat Musallam Chairman and CEO EgyptAir Holding.
"This new stage of commercial cooperation will offer passengers who wish to travel between Morocco and Egypt more facilities and new transport possibilities in terms of schedules and frequencies, shorter connections, with the objective of sustaining and developing the traffic flows between our two countries" said Abdelhamid Addou, Chairman of the board and CEO of Royal Air Maroc.
Capt. Sherif Ezzat, EgyptAir Airlines Chairman and CEO said: "Increasing frequencies will enable customers to enjoy enhanced connectivity and seamless travel throughout both airlines' networks."
Capt. Sherif added "This partnership will cover all market segmentation and will enable both airlines from benefitting from the enhanced business opportunities."
2nd November 2017
Royal Air Maroc new services
Royal Air Maroc Cargo, Morocco's leading air freight carrier, has just launched a new service dedicated to the shipment of personal belongings
Royal Air Maroc Cargo, Morocco's leading air freight carrier, has just launched a new service dedicated to the shipment of personal belongings from the USA and Canada to an extended number of countries in Africa, with special promotional rates for all bookings made until the 15th of November 2017. This service will make moving easier and more affordable for all stakeholders.
ECS group is confident in the success of this initiative managed by its subsidiaries. The teams of Globe Air Cargo in USA & Exp-Air Cargo in Canada are already actively promoting this offer which responds to the large North and West African communities' demand.
Globe Air Cargo in France is getting ready to be the next country to launch this service.
To celebrate this launch, Royal Air Maroc Cargo & ECS Group sponsored a special double-header soccer match on the 7th of October in New Jersey, featuring the New York Red Bulls against the Vancouver Whitecaps FC. This exciting face-off was followed by the US Soccer Heroes Community Cup, a charity match featuring law enforcement and first responder organizations members against civilian players from local communities.
1st November 2017
Royal Air Maroc Adds Three Flights to Casablanca-Beirut Route
Moroccan flag carrier (RAM) will reinforce its and line with three additional flights. The new flights will be served, for the first time, by the aircraft.
Abderhman Ibrahimi, RAM's sales manager in the Middle East and North Africa, announced at a ceremony to commemorate the 60th anniversary of the airline that the Casablanca-Beirut link will grow from three to six flights a week.
To celebrate this new offer, a mini-football tournament was organized with the participation of seven teams of Lebanese players residing abroad as well as other participants from Lebanon's security team.
The tournament was marked by the presence of M'hamed Grine, the Moroccan ambassador to Lebanon, and Avedis Guidanian, the Lebanese Minister of Tourism.
Grine said that this event is a contribution from Morocco and aiming to allow Lebanese living abroad to reconnect with their country of origin. He added that the national airline is a model institution in terms of development and solidarity between countries in a win-win approach based on mutual respect.
9th October 2017
New weekly flight announced linking to starting November 11.
For the 40-minute domestic route, RAM will deploy an ATR72 aircraft with a capacity of 70, according to a joint press release issued on October 2. The new flight will be available three times a week: on Tuesday, Thursday and Saturday.
The flight will leave Marrakech at 4:45 p.m., while its counterpart will take off from at 6:05 p.m.
The prices of the new flight are MAD 300 for economic class (MAD 600 for a roundtrip ticket) and 600 for business class (MAD 1200 for a roundtrip ticket). Tickets are already on sale on the and the commercial agencies for the company.
The flight aims to boost tourism in the two destinations.
"This link will allow foreign tourist to enrich their stay in Marrakech by discovering the city of Ouarzazate, which is only few minutes' flight away," said and the OMNT, explaining tourists will have the opportunity to discover different beautiful places in the region, such as Kelaat M'Gouna, Gorges du Dades, and Zagora.
The Marrakech-Ouarzazate air route will strengthen the company's domestic network, which now has 23 routes linking between different cities of the country, as part of its commitment to contribute to the development of the kingdom, according to the press release.
The inauguration of this flight forms part of the joining efforts by the ONMT and RAM and the region of Daraa-tafilalet and all tourism experts.
2nd October 2017
Royal Air Force Aerobatic Display Teams Celebrate Royal Air Maroc's 60 Anniversary with Air Show
"This event forms part of the activities undertaken since the beginning of 2017 in order to mark the anniversary of the company, which was found in 1958," said Saida Najiouallah, RAM's marketing director, to Maghreb Arab Press (MAP).
Najiouallah added that the company aimed to share its history and achievements in a lively format with all Moroccans.
She continued that the company decided to organize this show in the open in order to strengthen the spirit of openness and proximity that characterizes the relationship between RAM and the Moroccans.
Ilham Kazini, the director of development and markets for RAM said that, "the event is a sign of power and strength of RAM, because today the companies that have 60 years of existence are limited due to the constant change in the civil aviation environment, which led to the extinction of several renowned companies."
Throughout the day, many entertainment activities were organized for the benefit of children and teenagers. The evening ended with a musical fireworks show.
8th September 2017
Royal Air Maroc Launches Direct Flight Between Casablanca and Essaouira
Royal Air Maroc (RAM) has announced new weekly flights between Essaouira and Casablanca, starting September 12.
The prices of the new flights are MAD 400 for the economic class (MAD 800 for a round-trip ticket) and MAD 800 for the business class (1600 MAD for round-trip).
According to the airline, the launch of the new route came to answer the needs of the business and the tourism sectors of Essaouira.
With the flight, the airline intends to contribute to the promotion of the tourism destination, known for its natural, historical, and cultural characteristics.
RAM's general director explained that the opening of this new air route will contribute to the internal tourism of Morocco.
The head of RAM confirmed that the launch was made under the agreement signed between RAM and Marrakech-Safi region to enhance the airline's internal network, which currently has 22 routes linking different cities of the kingdom.
The opening of this airline route is also part of RAM's mission to be a key player in the promotion and the development of national tourism, as it will facilitate internal travel for Moroccans, especially those who do not who are unable to take trips by car.
The new connection will be flown by ATR72 aircraft with a capacity of 70 seats.
The flights are already available for sale on RAM's website and sales offices, as well as the network of travel agencies.
7th August 2017
Royal Air Maroc Records Traffic Surge Over Last Weekend of July
Royal Air Maroc (RAM), the Moroccan national carrier, recorded a remarkable growth in air traffic during the last weekend of July (29-30)
The Moroccan airline carried approximately 57,739 passengers in 517 round-trip flights over the last weekend. The company said this growth was accelerated by the number of passengers who took off from Casablanca's Mohammed VI airport: 42,726 passengers flew in 350 round-trip flights, representing 74 percent of the total traffic.
"Despite this record in traffic, the arrangements put in place and the continuous mobilization of Royal Air Maroc teams had helped to minimize the inconvenience caused by the strong pressure on the company's resources," said Abdelhamid Addou, Chairman and CEO of Royal Air Maroc.
"The airline's teams have made great efforts to manage the flights, ensure a good punctuality rate and allow passengers to travel in the best possible conditions," Addou added.
The statement explained that the company has strengthened its staff in stopovers to provide its passengers with special attention, assistance, and guidance.
20th July 2017
Royal Air Maroc to start daily flights to São Paulo
Moroccan airline, Royal Air Maroc, will start daily flights in the São Paulo-Casablanca route. The information was announced by Morocco's ambassador in Brasília, Nabil Adghoghi. Currently, the frequency is four flights per week.

"It took forty years for the route New York-Casablanca to introduce daily flights. In only three years, the route São Paulo-Casablanca will have, in the next few weeks, a daily flight," said the ambassador in the event organized by the Centre for Studies in Integration and Development (CINDES), by Morocco's OCP Policy Center, by the Brazilian Center for International Relations (CEBRI) and by the National Federation of Industry (CNI).

The daily flight will allow for a greater flow of passengers both ways and will foster opportunities in tourism, according to Rubens Hannun, the president of the Arab Brazilian Chamber of Commerce, who also took part in the panel. "With this, we will have more tourists both ways, which contributes to the promotion of information and knowledge between the two cultures," he said.
Adghoghi said all these aspects are covered in Morocco's diplomatic strategy regarding Brazil. He recalled that diplomatic ties between the two countries will be 60 years old next year, and stressed that Brazil is one of the markets that the African country pays the most attention to.
According to the ambassador, the Arab Brazilian Chamber is being very helpful economically speaking. As cases in point, he mentioned the Brazilian delegation that travelled to the International Agriculture Show in Meknès, Morocco (Siam) last April and the assistance given to Moroccan executives who attended the São Paulo Supermarket Association Trade Show (Apas Show) a month later.
In parallel, both governments are working to advance agreements such as the Agreement on Cooperation and Facilitation of Investments (ACFI) – which, according to Adghoghi, has been completed and pending only signing – and the end of double taxation of air and sea transportation. The ambassador also revealed that the Moroccan foreign minister should travel to Brazil in October or November to fast-track these deals and resume talks for the Mercosur-Morocco trade agreement, another key point to stronger bilateral ties.
"There is no way Morocco will turn its back on the Mercosur. Talks are moving forward, we are looking into the consequences. The foreign minister's trip should kickstart technical negotiations leading to this bilateral agreement," Adghoghi explained.
28th June 2017
Royal Air Maroc Launches Casablanca to Porto Flight
Moroccan airline Royal Air Maroc (RAM) launched a new flight route between Casablanca and Porto, Portugal
3 flights a week between Mohammed V airport in Casablanca and Francisco Sa-Carneiro airport in Porto, Portugal's second largest city.
The new route will be taken by aboard a Boeing 737-700 or 800.
Flights will depart from Casablanca on Mondays, Thursdays, and Sundays at 3:05 p.m., and will arrive in Porto at the local time of 4:45 p.m. Flights will return from Porto on the same days, leaving at 5:45 p.m. and arriving to Morocco at 7:20 p.m.
RAM's regional director for Portugal, Adil Korchi, told MAP that given almost three tons of freight are available on each flight, the new journey is "quite a good opportunity for import and export companies" from each of the two countries.
Royal Air Maroc offered thrice weekly flights between Casablanca and Porto in December 2010, but this journey was abandoned at the end of the winter season.
5th June 2017
Royal Air Maroc (RAM) will offer ten flights to Dakhla a week, commencing September 2017.
The airline announced they would add a further two flights a week to the current number of eight, which has been in place since May 30.
Flights will take place on a Boeing 737-800, which has 160 seats, 12 of which are business class.
The company announced that from September, there will be 3,200 seats each week. The 2,960 seats flying economy each have a fixed price of MAD 1,000 one-way, whilst the 240 seats in business class will cost MAD 2,000 each.
April 2017
Royal Air Maroc announced it will wet-lease a B737-400 from Slovakian ACMI/Charter specialist Air Explore this comming summer season
OM-DEX (msn 28867) would be based out of Tangiers for use on flights from both Tangiers and Oujda to Brussels National, Paris CDG, and Amsterdam.
The aircraft will be returned to VX Capital Partners after the end of the RAM contract. In May 2017, Royal Air Maroc announced its plans to deploy Boeing 787-8 equipment to Istanbul Ataturk on 25 June 2017 and 01 July 2017. The airline currently operates daily Casablanca-Istanbul Ataturk service with 737-800 aircraft.
June 2017
Royal Air Maroc has ordered one B767-300(ER) passenger-to-freighter conversion from Boeing
The two parties said in a statement the aircraft, once converted, will be used to boost the Moroccan carrier's cargo capacity thus enhancing Casablanca Int'l as an international freight hub. Royal Air Maroc currently operates four B767-300(ER)s alongside five B787-8s.
In terms of freighters, its fleet currently consists of one B737-300(F) used primarily for flights between Morocco and Europe as well as other neighbouring North and West African states.
June 2017
Royal Air Maroc annunced it was launching a new flight route between Casablanca and Porto, Portugal on 25th June
There will be three flights a week between Mohammed V airport in Casablanca and Francisco Sa-Carneiro airport in Porto, Portugal's second largest city. The new route will be taken by aboard a Boeing 737-700 or 800. Flights will depart from Casablanca on Mondays, Thursdays, and Sundays at 3:05 p.m., and will arrive in Porto at the local time of 4:45 p.m. Flights will return from Porto on the same days, leaving at 5:45 p.m. and arriving to Morocco at 7:20 p.m. Royal Air Maroc offered thrice weekly flights between Casablanca and Porto in December 2010, but this journey was abandoned at the end of the winter season.
June 2017
Royal Air Maroc announced it was voted 6th best Airline in Africa by Skytrax
The Moroccan airways made Skytrax's top ten list for the fourth consecutive year.
As a result, RAM's career received an award at the Paris Air Show ceremony held by Skytrax. Royal Air Maroc is now ranked 97th out of the world's top airlines. Ethiopian Airlines topped the list of the best airlines in Africa, with South African Airways coming second.
25th April 2017
Royal Air Maroc is planning to deploy Boeing 787-8 equipment to Istanbul Ataturk on 25 June 2017 and 01 July 2017. The airline currently operates daily services from Casablanca-Istanbul Ataturk with Boeing 737-800 aircraft.
13th April 2017
Royal Air Maroc is set to launch the fourth weekly flight on the Casablanca-Nairobi route in the last quarter of this year owing to the growing demand for flights between the 2 cities. The airline started with two flights per week on the route in March last year after the Kenyan and Moroccan governments signed a trade and tourism agreement. It later raised the frequency to 3 flights weekly.
Royal Air Maroc operates Boeing 767-300 aircraft carrying 236 passengers - between Kenya and Morocco.
Previously travellers to the North African country were forced to go through Dubai, Doha, Amsterdam or Paris, a longer and costlier journey.
10th April 2017
Royal Air Maroc announces flights from Manchester Airport have launched. Royal Air Maroc direct non-stop service from Manchester Airport - Casablanca has officially commenced from Tuesday 4th April. Passengers on the inaugural flight were given souvenirs and gifts by the Royal Air Maroc staff as they boarded the Boeing 737-800 aircraft. Manchester Airport has now become the 3rd UK airport and 1st airport outside of London, to operate flights with Royal Air Maroc.
The service will operate 3 x Weekly, Tuesdays, Thursdays and Saturdays.
4th April 2017
Royal Air Maroc add 2 additionally European cities to its network – Manchester and Naples. Both these cities will be linked to Casablanca 3 x weekly on its 737-800s. While flights on the 2,260-kilometre sector to Manchester will not face any direct competition, the 2,102-kilometre link to Naples will go head-to-head with Air Arabia Maroc which provides 3 x Weekly flights on its A320s
12th January 2017
Royal Air Maroc are planning to expand their services between Casablanca – New York, operating fomr 26th March 2017. This service will take place for the whole summer season and operate on a 14 weekly basis with a Boeing 787-8 aircraft.
28th December 2016
Royal Air Maroc opened reservation for 4 destinations in Summer 2017, including Bilbao and Manchester as well as resuming services to Naples and Porto.
3rd December 2016
Royal Air Maroc introduces its 5th Boeing 787 Dreamliner. It can accommodate 274 passengers in 2 classes: 18 in Business Class and 256 in Economy. Royal Air Maroc states that the new aircraft is equipped with the latest generation engine, offering optimal performance with reduced fuel consumption compared to the conventional long-haul aircrafts. Cabin seats are all equipped with state-of-the-art touch screens for in-flight entertainment and with a varied selection list of films, documentaries, games and music. Business Class members will be able to turn their seats into a totally 'flat bed'.
---
Route Map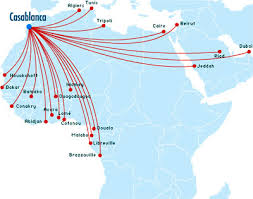 Popular Routes
London

Casablanca
Accra

London
Marrakesh

Accra
Bordeaux

Casablanca
Bamako

London
Casablanca

Milan

---
The Fleet
Boeing 737-700
Boeing 767-300ER
Boeing 737-800
Boeing 787-8
---
Mohammed V International Airport
HUB Airport
Mohammed V International Airport is the HUB for Royal Air Maroc, as well as it is for Jetairfly and Air Arabia Maroc. It is the busiest airport in the country and handles nearly 8 million passengers every year. It was named after King Mohammed the V of Morocco who passed away in 1961.
The airport serves as hub for Morocco's flag carrier Royal Air Maroc, Jetairfly, Air Arabia Maroc and RAM Express. The airport has two runaways. Other airlines which fly to and from Mohammed V International Airport include Afriqiyah Airways, Air Algerie, Air Arabia Maroc, Air France, easyJet, Emirates, Egyptair, Ethiad Airways, Iberia, Qatar Airways, TAP Portugal and Turkish Airlines.

---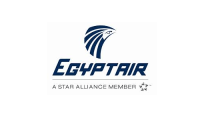 ---
Book Flights with Royal Air Maroc
Royal Air Maroc is the national airlne of Morrocco based in Casablanca and operates domestic, regional and long haul international flights.
Royal Air Maroc to Marrakesh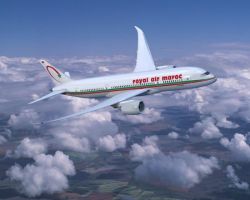 Marrakesh has become one of the most fasionable destinations over the last few years and is the home of this well established, professional airline. Operating across four continents, Royal Air Maroc has scheduled flights from many European capital cities as well as a large domestic network of flights. Whether you're planning to climb Mt Toukbal or party in Pacha, Royal Air Maroc makes the alternatives passé. Royal Air Maroc has 50 years of experience and a reputation built on professionalism.
Offering a two class service (economy and executive) and with fares that compete favourably with the low cost carriers, Royal Air Maroc offers a better way to fly to North Africa
Destinations served by this huge airline include Abidjan, Accra, Agadir, Al Hoceima, Algier, Amsterdam, Atlanta, Bamako, Barcelona, Beirut, Bologna, Bordeaux, Brazaville, Brussels, Casablanca, Catania, Conakry, Cotonou, Dakar, Dakhla, Douala, Dubai, Dusseldorf, Errachidia, Essaouira, Fez, Frankfurt, Geneva, Istanbul, Jeddah, Laayoune, Las Palmas, Cairo, Libreville, Lille, Lisbon, Lome, London, Los Angeles, Lyon, Madrid, Malabo, Malaga, Marrakech, Marseille, Milan, Montpellier, Montreal, Munich, Nador, Nantes, New York City, Niamey, Nice, Nouakchott, Oran, Ouagadougou, Ouarzazate, Oujda, Paris, Rabat, Rome, Rotterdam, San Francisco, Seattle, Strasbourg, Tangier, Toulouse, Tripoli, Tunis, Turin, Valencia, Washington, Zurich
Royal Air Maroc have a mixed fleet of 41 aircraft plus brand new five Boeing 787 due for delivery in 2009/10 and has also placed a further order fo 8 more Boeing 737-800's.
Royal Air Maroc - Flights in style
"Play it again, Sam," Casablanca and Marrakesh are current playgrounds for Europe's jet set with a growing number of boutique hotels and night clubs (try "Pacha" in Marrakesh!) Fly in style with old fashioned service where you do not have to pay for your food and drink(s). Look out for special fares in the Executive Cabin where the extra space and a choice of in-flight meals accompanied by wine and champagne is definitely worth the extra.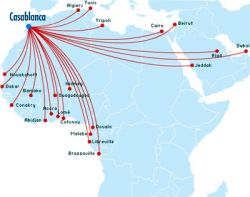 Lastest News:
Mauritania Airlines Have Signed An Interline Deal with Royal Air Maroc
Mauritania Airlines Have Signed An Interline Deal with Royal Air Maroc   Mauritania Airlines and Royal Air Morocco (RAM) have signed an interline deal to allow passengers to travel on both Airlines services, confirmed on Thursday in Nouakchott.
Royal Air Maroc selected a five-year, TrueChoiceTM Overhaul agreement for the maintenance, repair and overhaul of the CF34-10E engines powering its four EMBRAER E190 aircraft. With this agreement, GE Aviation will be the service provider for all of Royal Air Maroc's GE engines.
"Royal Air Maroc and GE have developed a strong relationship, and this agreement demonstrates the airline's confidence in our service capabilities," said Jean Lydon-Rodgers, president and chief executive officer of GE Engine Services.
In addition to the CF34-powered E190s, Royal Air Maroc operates 37 CFM56-powered Boeing 737s, four CF6-80C2-powered Boeing 767s and one CF6-80C2-powered Boeing 747. In December, the airline received its fifth GEnx-powered Boing 787 Dreamliner.
Beyond engine and service support, GE Aviation and Royal Air Maroc are working together to advance the airline's innovation and digital strategies.
Alternative Airlines is an Online Travel Agency bonded by the International Air Transport Association (IATA). We specialise in finding the best available fares on the widest range of airlines and making them available to you online, with prices in the currency of your choice.
Alternative Airlines handles all your travel arrangements and payments, complete with ticketed confirmation. We do not direct you to other websites or service providers.
We help you through the process. This is what makes us Alternative Airlines.
Browse for flights, find some amazing deals, make a reservation and pay in the currency of your choice today with Alternative Airlines.
Let Alternative Airlines help find you the best prices and make international and domestic flight reservations with us today.
Join Alternative Airlines Members Club and get £100.00 back on your 5th booking with Alternative Airlines. You will have insight to many benefits and exclusive deals on over 450 airlines. Click on the Members section on the Alternative Airlines website for more information and join today.
We are open every day from 8am until 8pm (UK local time)
READ MORE ABOUT ROYAL AIR MAROC
How to pay
You can pay for your flights with Royal Air Maroc in the currency and payment method of your choice when booking through Alternative Airlines.
We accept PayPal making flight purchases with Royal Air Maroc easy and more secure for customers. PayPal is one of the leading forms of online payment, with more than 169 million accounts worldwide.