Airlines will always try to sit children with their parents (subject to check-in)
Some airlines will allow travel for unaccompanied minors. Please email us to check.
The fare is based on the child's age on the date of travel.
More detailed information can be found here Traveling with children
Most airlines will let infants travel with their parent(s) for free. However some airlines will charge up to 10% of the adult ticket price. Click on 'Price Breakdown' to find out more.
If you are pregnant, but due before the flight departure date, please contact us once your baby is born and has a name. We can then add him/her to your ticket.
Infants will not be given a seat. The airlines expect parents to travel with them on their lap.
Airlines regard infants as being under 24 months old.
The fare is based on the child's age on the date of travel.
More detailed information can be found here Traveling with children
Fare Families
Cancellation Protection
Protects
Trusted Choice
65,000 happy customers
Rated 4.5 Stars. Based on 3,581 service ratings over the past year
Dedicated customer service team on hand to help
Secure payments
Cancellation Protection
Protects
Trusted Choice
65,000 happy customers
Rated 4.5 Stars. Based on 3,581 service ratings over the past year
Dedicated customer service team on hand to help
Secure payments
Fare Families & Fare Upgrades
Learn what fare families are and how you can upgrade your fare easily with Alternative Airlines.
What are fare families?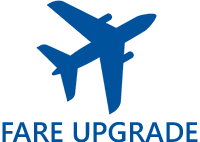 Fare families refer to a group of different travel options that are included within the price of your ticket when you purchase a flight. This can include options such as a larger baggage allowance, the ability to change the date of or refund your ticket, seat selection and more.
Traditionally, airlines used to have a single 'basic' fare that would usually include baggage, seats and other add-ons. Today, a lot of airlines 'unbundle' their fares, which means that baggage, seats and other add-ons are not included within the basic fare. Instead, the airline offers different tiers of fares, which are called fare families. The higher and more expensive tier of fare you choose, the more travel options are included within your ticket.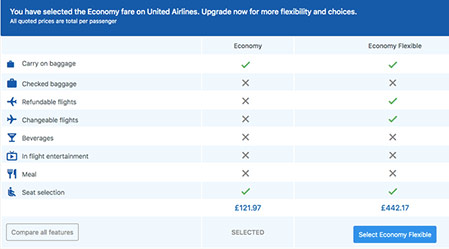 Different airlines have different names for the different types of fares that they offer.
For example, Virgin Atlantic name its different fares:
Economy Light
Economy Classic
Economy Delight
Whereas, United Airlines names its different fares:
Economy Main
Economy Flexible
Here's an example of the different travel options you might find when comparing two sets of fares in fare families: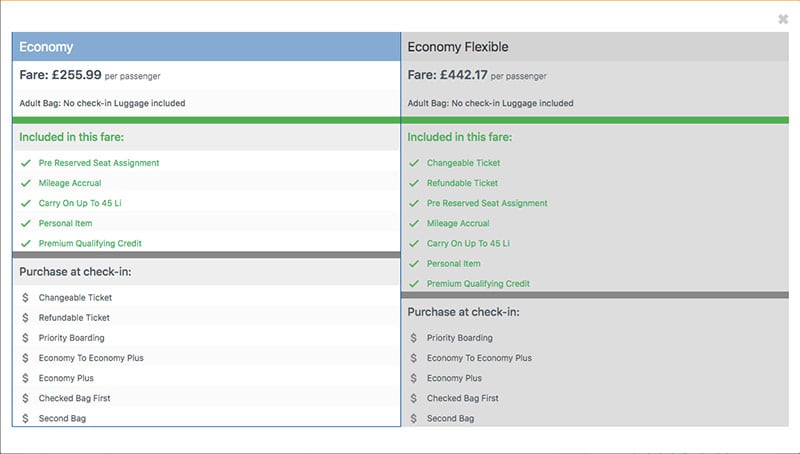 At Alternative Airlines, you can choose to upgrade your fare on many different airlines during the booking process.
How are fare families different to cabin classes?
Cabin classes, i.e Economy Class, Premium Economy, Business Class and First Class are different from fare families. Cabin class refers to the section of the plane that you're sitting in, whereas fare families refer to the different fares and travel options within those individual cabin classes.
For example, within Economy Class the airline might offer three different types of fares:
Economy Basic (the most basic fare)
Economy Standard (a few extras)
Economy Plus (a lot of extras)
Fare families almost always refer to the fares within Economy Class. This is because the premium cabin classes (such as Business and First Class) already include all the extra travel options that you'd get from the high-tier fares in fare families.
How to upgrade your fare family with Alternative Airlines
STEP
1
Use Alternative Airlines search form to select the destinations and dates that you want to fly on.

STEP
2
This page will display all flights for your chosen destinations and date. Any flight where a fare family upgrade available will have the 'fare upgrade' icon on the bottom left of the selection. Find the flight suitable for you.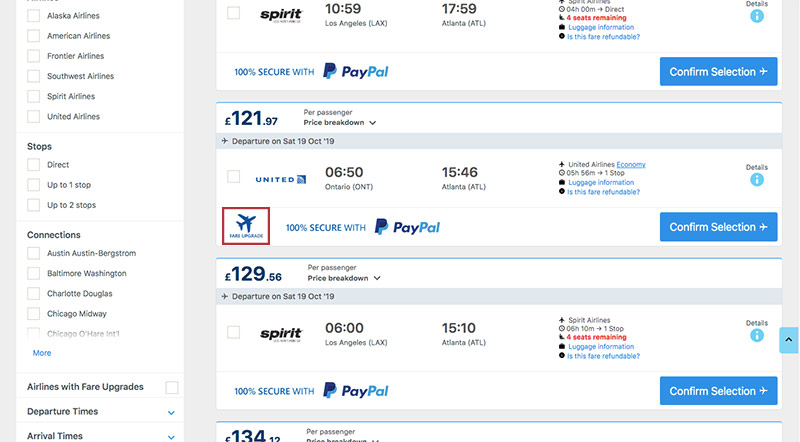 STEP
3
Once you've selected your flight that you want to purchase, confirm your selection.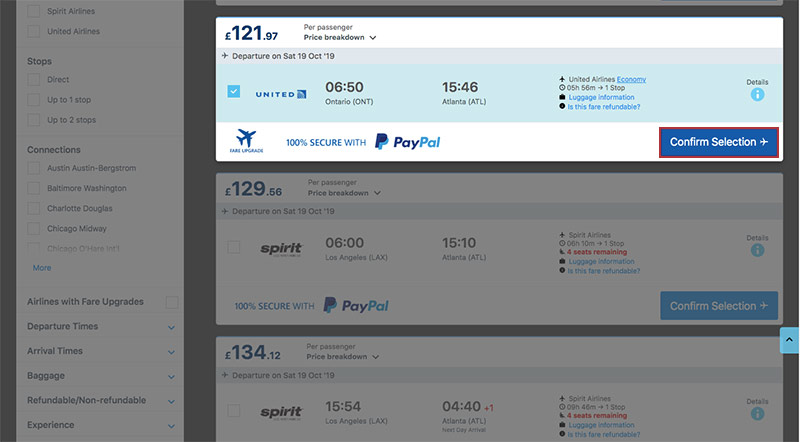 STEP
4
On this page, you'll be able to see what fare upgrades are available. In this example, there's one upgrade available — Economy to Economy Flexible. However, with other flights, there might be more upgrade options.
Click on 'Compare all features' to see what else is included in each fare.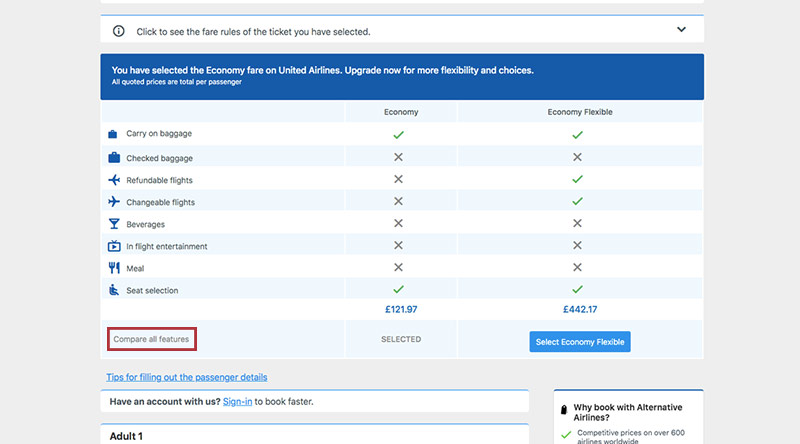 STEP
5
A pop-up will show all features that are available with each fare, including what's available to purchase at check-in when at the airport.
Once you've finished comparing all features, close the pop-up by clicking the 'x' in the top right of the pop-up.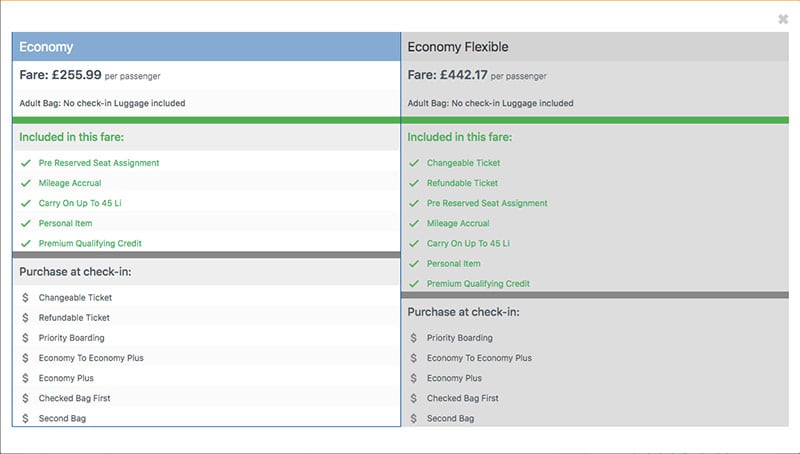 STEP
6
To upgrade your fare family, click the 'Select *fare name*' button.
Your upgraded fare will now be selected with the new flight options and price — all that's left to do is fill in the rest of your details and complete your payment.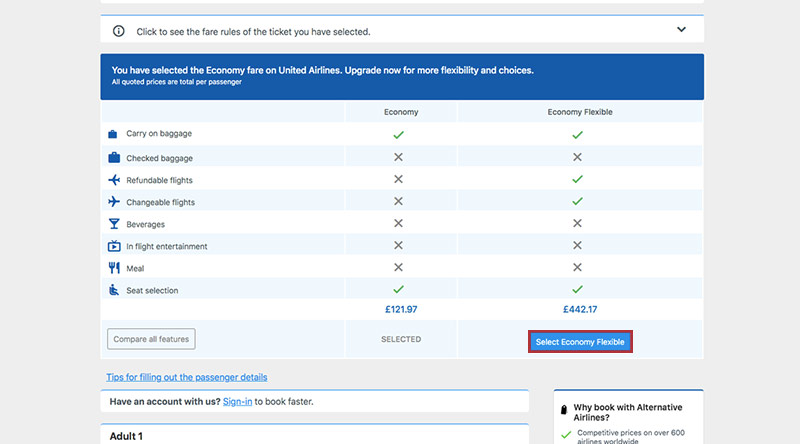 Which airlines are fare upgrades available on?
Fare family upgrades are available on over 70 different airlines with Alternative Airlines. Below is a list of all airlines that fare upgrades are available on.
You'll always be able to spot which flights have fare upgrades available by the 'Fight Upgrade' icon, as seen below.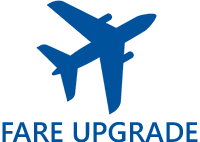 | | | | |
| --- | --- | --- | --- |
| Adria Airways | Aegean Airlines | Aeroflot | Aeromexico |
| Aigle Azur | Air Astana | Air Baltic | Air Canada |
| Air Caraibes | Air Europa | Air France | Air Italy |
| Air Serbia | Air Transat | Alaska Airlines | Alitalia |
| American Airlines | Austrian Airlines | Avianca | Azerbaijan Airlines |
| | Bangkok Airways | Braatehns Regional | British Airways |
| Brussels Airlines | Corsair International | Croatia Airlines | Cyprus Airways |
| Czech Airlines | Delta | El Al | Emirates |
| Etihad Airways | Finnair | Flybmi | HOP! |
| Iberia | Icelandair | JetBlue Airways | KLM |
| Lacsa | LATAM | LATAM Argentina | LATAM Brasil |
| LATAM Ecuador | LATAM Peru | LOT Polish Airlines | Lufthansa |
| Luxair | | Porter Airlines | Royal Jordanian |
| RusLine | S7 Airlines | SAS | Sky Airline |
| Sky Work | SWISS | | TAP Air Portugal |
| United Airlines | Ural Airlines | UTair | Virgin Atlantic |
| Virgin Australia | Vistara | WestJet | WestJet Encore |
| Windrose Airlines | | | |