Search & Book TAP Portugal Flights
Book
TAP Portugal

Flights

Book Direct with TAP Portugal and Alternative Airlines
TAP Portugal is the flag carrier of Portugal headquartered at Lisbon Portela Airport which is also TAP Portugal's hub airport. The destinations which TAP Portugal fly to and from include Lisbon, Luanda, Recife, Barcelona, Rio de Janeiro, Funchal, Casablanca, Faro, Sao Paulo, Fortaleza, Algiers, Amsterdam, A Coruna, Accra, Belem, Belo Horizonte, Asturias, Dakar, Dusseldorf, Faro, Copenhagen and many others. TAP is a member of Star Alliance and operates 2,000 flights a week to 88 destinations in 38 countries across the world.
TAP has codeshare agreements with several carriers including Aegean Airlines, airBaltic, Air Canada, Air China, Air New Zealand, Emirates, Ethiad Airways, Avianca, LOT Polish Airlines, Singapore Airlines, Thai Airways, Turkish Airlines, Ukraine International and United Airlines.
TAP Portugal operates a loyalty programme called Victoria to reward regular travellers. Victoria clients can enjoy many benefits when travelling with TAP, in the Star Alliance netowrk and with TAP's other partner airlines. Passengers are rewarded as miles are points you can win, accumulate and then use an alternative currency to purchase flights.
TAP Portugal entitles its passengers in Economy Class 1 piece of hand baggage of up to 8kg and for Executive Class 2 pieces with a total combined weight of 16kg. Gold Victoria Members or Star Alliance Gold Member are entitled to 1 additional piece of checked baggage with maximum weight of 32 kg and Silver members are entitled to additional 1 piece of up to 15 kg.
In June 2015, TAP Portugal was semi-privatised and became majority-owned by the Atlantic Gateway Consortium, owner of Azul Airlines who purchased 61% of the carrier from the government of Portugal. TAP Portugal is currently owned by Portuguese state (50%), Atlantic Gateway Consortium (45%) and staff and employees of TAP (5%). TAP Portugal's fleet is wide-ranging and consists of many aircraft including Airbus A330-200, Embraer 145, Airbus A319-100 and Airbuss A320-200. In February 2017, TAP Portugal announced it had begun to restructure its business, starting with mutually agreed staff terminations in support and non-operation roles. The airline will, at the same time, hire an additional 200 operational staff in terms of flight and cabin crew, mechanics, and sales and training. As at December 6, 2016, TAP Portugal is 61% owned by Atlantic Gateway, with the Portuguese government holding a 39% share through its holding company Parpública. There is an agreement in place for the Portuguese government to increase its stake to 50%. Hainan Airlines has a 25% interest in TAP through its stake in Azul Linhas Aéreas Brasileiras, which is owned by Atlantic Gateway.
In March 2017, TAP Portugal announced it had posted a full-year net profit of €34 million for 2016, marking its return to profitability. Revenue for the year fell €156 million to €2.2 billion, but operating costs dropped by €227 million to €2 billion, triggering the bottom line turnaround. The Portuguese flag carrier said the positive result was driven by "strong investment" from its new shareholders, Atlantic Gateway Group, including revamping of regional airline Portugalia to become of TAP Express, a complete renewal of its regional fleet and the creation of a shuttle service between Lisbon and Porto. During the year, TAP also upgraded the interiors of its Airbus fleet, added new routes to Boston and New York JFK and boosted frequencies to New York Newark, more than doubling its US flights. In 2016, TAP carried a record 11.7 million passengers, marking a 400,000 improvement on 2015, despite cutting available seats by 3%.
In March 2017, TAP Portugal unveiled the first of seven retrofitted A330s. The 25 new fully-flat business class seats transform into a 1.93-metre long bed, and feature "individual reading lights, tables with storage space, supports for bottles, USB slots and individual electrical sockets". In economy, seats have been recovered in a green and grey upholstery, and a new economy plus section has been created offering "more space and seats that recline further". The airline already operates an A330 aircraft with retrofitted business class product on its routes from Lisbon to Boston and New York JFK, which launched last summer.
In March 2017, TAP Portugal announced it was investing more than $73 million in a new onboard cabin for the airline's A330 fleet. Seven A330s will be retrofitted by the end of the year. The first A330 to be completed, named João Gonçalves Zarco, has commenced flying between the U.S. and Lisbon this week. This A330 upgrade program represents TAP's commitment to improving comfort and improving its onboard product for passengers in all classes, bringing the cabins into line with that of the A330neo, which will soon be joining the fleet. TAP's proud Portuguese identity is recognizable through the aircraft interior, thanks to partnerships with Portuguese companies such as Almadesign, which selected the materials and developed the finishing, and with Couro Azul, which supplied the leather used in the Executive class seats. In Executive Class, the changes are even more pronounced, with 25 new fully-flat reclining chairs that are more than six feet long when fully reclined. TAP has powered up its new business class chairs to include USB slots and individual electrical sockets, connections for headphones, individual reading lights, tables with storage space, and supports for bottles.
In March 2017, TAP Portugal announced that from July 2017 it plans to add service to Lome in Togo. TAP Portugal plans to operate 2 weekly Lisbon - Accra - Rome - Lisbon route and 2 weekly in opposite direction. An Airubus A320 aircraft will operate this route.
In April 2017, TAP Portugal announced it had taken delivery of its maiden A330-300 following the arrival in Lisbon from Singapore via Dublin. They will collectively replace A330-200s CS-TOS and CS-TOT which are to be returned to lessor Deucalion Aviation Funds in due course. With the -300s addition and the removal of the two -200s, TAP's widebody fleet will consist of three A330-300s, fourteen A330-200s, and four A340-300s.
In April 2017, TAP Portugal announced it is set to commence commercial EMB-195 operations later this year. The Portuguese carrier is expected to take delivery of four aircraft of the type during the current half of year for onward placement with its Portugália Airlines unit. Operating under its TAP Express brand, the Embraer Regional Jets will be deployed on flights from Lyon St. Exupéry and Marseilles from May 18 onwards. Thereafter, according to Airline Route, services will include Dusseldorf, Toulouse Blagnac, Nantes, Marrakech, Bordeaux, Madrid Barajas, Barcelona El Prat, Nice, Las Palmas, Stuttgart Echterdingen, Manchester Int'l, Cologne/Bonn, Algiers, London Gatwick, Faro.
In June 2017, TAP Portugal announced it is adding a new summer Morocco charter from June 2017. TAP Portugal this month introduces a pair of scheduled charter routes to Morocco, with service to Agadir and Oujda. Planned operation as follow.

Lisbon – Oujda 04JUN17 – 17SEP17 1 weekly
TP9085 LIS1000 – 1130OUD 319 7
TP9086 OUD1215 – 1350LIS 319 7

Operational schedule listed above is from 11JUN17 to 25JUN17. Operational schedule varies, including reflection of daylight savings time.

Porto – Agadir 22JUL17 – 09SEP17 1 weekly
TP9107 OPO2015 – 2215AGA E90 6 22JUL17 – 02SEP17
TP9106 AGA2305 – 0105+1OPO E90 6 29JUL17 – 09SEP17
In July 2017, TAP Portugal announced it was returning to Bucharest and Budapest. TAP Portugal returned to Bucharest (OTP) and Budapest (BUD) on 2 July, with the carrier having last served the Hungarian and Romanian capitals at the end of W15/16. Both are now connected to Lisbon (LIS) once again by the Star Alliance member, with services on the 2,478-kilometre link to Budapest operating seven times weekly (twice-daily Saturday, no Friday flight), and the 2,971-kilometre connection to Bucharest being served six times weekly. TAP Portugal also confirmed at the Budapest launch that its services to the gateway of Hungary will continue into W17/18 with six weekly flights. Both capital connections are already served by Hungarian-based ULCC Wizz Air, while Blue Air also flies between Bucharest and Lisbon.
In June 2017, TAP Portugal announced it was celebrating 72 years of service by launching a new aircraft complete with a 'retro' makeover in tribute to the history of Portugal and promoting travel to the destination. The new 'retro' aircraft, an Airbus A330-300, has been named 'Portugal' and it took to the skies on Monday 26 June 2017. The classic image chosen for this 'retro' aircraft, the most emblematic historical corporate identity of the airline, was first displayed on a Lockheed Super Constellation aircraft in 1955. Those who flew with TAP in the 1950s, 60s and 70s will be touched by the nostalgia of these colours whilst those who are experiencing TAP for the first time will experience TAP's modern service and welcoming hospitality.
Route Map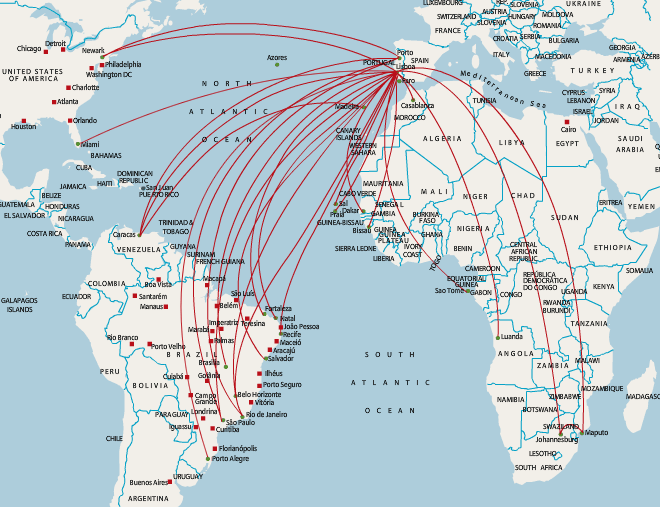 Popular Routes
London

Sao Paulo
Lisbon

Fortaleza
Rio de Janeiro

Lisbon
Lisbon

Dakar
Lisbon

London
Lisbon

Bogota

---
The Fleet
Airbus A319-100
Airbus A330-200
Airbus A320-200

Airbus A340-300
ATR 42-600

Embraer ERJ-145
---
Lisbon Portela Airport
HUB Airport
Lisbon Portela Airport is an international airport located in the city of Lisbon, the capital of Portugal. Lisbon Portela Airport is the main hub of TAP Portugal and its subsidiary Portugalia, a focus city airport for easyJet, Ryanair and SATA International. The airport has two runaways and can handle nearly 20 million passengers ever year. Other airlines which fly to and from Lisbon Portela Airport include Aer Lingus, Air Europa, Air Transat, easyJet, British Airlines, Emirates, Iberia, SATA International, TACV, Transaero Airlines, Turkish Airlines and Wizz Air.


Star Alliance is the leading global airline network, which has 27 member airlines. Star Alliance was founded in 1997 with the five founding airlines: Scandinavian Airlines, Thai Airways International, Air Canada, Lufthansa and United Airlines. The alliance has grown considerably now to airlines which fly to 1,321 airports and 193 countries, carrying 637 million passengers every year!
---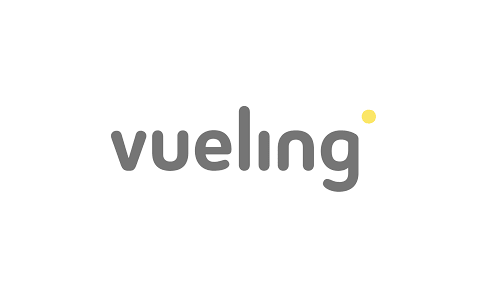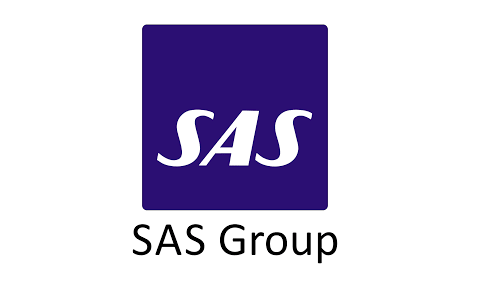 ---
Book Flights with TAP Portugal
Make a TAP Portugal reservation and find some amazing deals with discounted TAP Portugal tickets at Alternative Airlines. TAP Portugal flies to many destinations worldwide, offering a cost effective and safe service to all its passengers. Let Alternative Airlines help find you cheap TAP Portugal tickets and make international and domestic flight reservations on TAP Portugal today.
Browse the most popular TAP Portugal flight routes to cities. Alternative Airlines can help you make reservations on TAP Portugal for international flights to lots of destinations. Use the following list of routes to help you plan your next flight. Book TAP Portugal flights on Alternative Airlines to save big! Alternative Airlines is an online travel agency, specialising in booking lesser known airlines and remote destinations.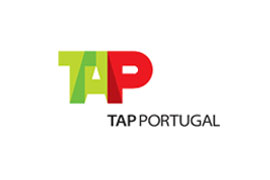 TAP Portugal is one of Europe's leading international airlines. As well as dominating flight services between the UK and Portugal, the carrier's operational strengths at Porto and Particularly Lisbon, offer frequent and convenient connecting services throughout Africa, to over 36 cities in Europe, North and South America, where TAP is now the leading airline to Brazil.
TAP celebrated its 60th Birthday in March 2005, at the same time joining the prestigious Star Alliance Group.
TAP Portugal Flights to Lisbon
Today TAP Portugal honours the tradition with up to 69 flights a week to Brazil alone, in addition to services throughout Europe, the Americas and Africa having carried approximately 8 million passengers in 2009.
International destinations from its Lisbon hub include Luanda, Cape Verde, Bissau, Maputo, Sao Tome, Dakar, Johannesburg, Brussels, Prague, Zagreb, Croatia, Copenhagen, Paris, Frankfurt, Munich, Budapest, Milan, Rome, Venice, Luxembourg, Amsterdam, Oslo, Barcelona, Madrid, Stockholm, Geneva, Zurich, London (Gatwick and Heathrow), New York (Newark), Toronto, Fortaleza, Natal. Recife, Rio de Janeiro, Salvador, Sao Paulo, Manaus, Brasilia, Florianopolis, Caracas and Buenos Aires.
Domestic services operate from Lisbon to the Portuguese island airports including Funchal (Madeira), Porto Santo, Terceira, Pico, Ponta Delgada, Faial (Azores) plus Porto and Faro on the mainland.
TAP Portugal Flights
Portugal used to be one of the world's great sea trading nations and it still keeps close links with the countries which have Portuguese as their official language through air routes served by TAP Portugal. Lisbon is a great hassle-free hub and we thoroughly recommend the immensely polite cabin staff of TAP for providing a relaxed way to travel between Europe and Brazil. They now operate 12 weekly flights to Rio de Janeiro and Sao Paulo, 6 weekly flights to Brasilia, Fortaleza, Recife, Salvador, 5 weekly flights to Belo Horizonte and 4 weekly flights to Natal
TAP Portugal has a fleet of 53 Airbus Aircraft plus Fokker 100 aircraft and the Embraer ERJ 145 inherited from the takeover of Portuglia Airlines. The airline has placed orders for 12 state of the art Airbus 350's (and has an option on 3 more) for delivery between 2014 and 2017.
TAPhas responded to increased competition with regular low fare promotions - please use our online booking form to check the latest fares!

TAP Portugal partners with JetBlue to Offer Flights to More US Destinations from Portugal
TAP Portugal partners with JetBlue to Offer Flights to More US Destinations from Portugal TAP Portugal, Portugal's leading carrier, have teamed up with American carrier JetBlue airways to offer non-stop flights from Lisbon to JFK and Boston.
Azul Airlines announces massive investment into TAP Portugal
Azul Airlines announces massive investment into TAP Portugal alongside Azul minority investor HNA Group.
TAP Portugal Get Christmasy With a Rendition of Jingle Bells Composed Purely With Typical Aircraft Sounds
TAP Portugal Get Christmasy With a Rendition of Jingle Bells Composed Purely With Typical Aircraft Sounds     Inspired by the standard noises heard inside one of their aircrafts, TAP Portugal has composed a unique version of the Christmas classic, Jingle Bells.
BA/Iberia parent IAG also eyes TAP
Previous reports suggested to "up for sale" signs on portuguese airline TAP were likely to attract a bidder from South America but now a local European suitor, in the form of the recently merged British Airways and Iberia, is probable.
Recent reports say that TAM of Brazil, which is currently trying to merge LAN of Chile, is looking to buy - all or part of - Portuguese airline TAP.
TAP Air Portugal launch Lisbon to Miami and six new European destinations.
TAP Air Portugal have announced new services in 2011 from Lisbon to Miami plus Athens, Vienna, Düsseldorf, Bordeaux, Manchester and Dubrovnik.
TAP has announced the launch a new route between Lisbon and Algiers from 26th November 2009.
TAP Portugal Get Christmasy With a Rendition of Jingle Bells Composed Purely With Typical Aircraft Sounds
TAP Portugal Get Christmasy With a Rendition of Jingle Bells Composed Purely With Typical Aircraft Sounds     Inspired by the standard noises heard inside one of their aircrafts, TAP Portugal has composed a unique version of the Christmas classic, Jingle Bells.
READ MORE