Search & Buy TACV Cabo Verde Airlines Flights
Airlines will always try to sit children with their parents (subject to check-in)
Some airlines will allow travel for unaccompanied minors. Please email us to check.
The fare is based on the child's age on the date of travel.
More detailed information can be found here Traveling with children
Most airlines will let infants travel with their parent(s) for free. However some airlines will charge up to 10% of the adult ticket price. Click on 'Price Breakdown' to find out more.
If you are pregnant, but due before the flight departure date, please contact us once your baby is born and has a name. We can then add him/her to your ticket.
Infants will not be given a seat. The airlines expect parents to travel with them on their lap.
Airlines regard infants as being under 24 months old.
The fare is based on the child's age on the date of travel.
More detailed information can be found here Traveling with children
Buy
TACV Cabo Verde Airlines

Flights
TACV Reservations with Alternative Airlines
Make a TACV Airlines Booking and Find Some Amazing Deals
---
About TACV Airlines
TACV Cabo Verde Airlines (Transportes Aéreos de Cabo Verde) is the national flag carrier of Cape Verde and is a scheduled and charter airline based in Praia, Cape Verde.
TACV Cabo Verde Airlines now flies to many destinations including Santo Antao, Sao Vicente, Santa Luzia, Sao Nicolau, Sal, Boa Vista, Maio, Santiago, Fogo, Brava within Cape Verde.
The airline also flies to Amsterdam, Providence, Bissau, Recife, Dakar, Fortaleza, Lisbon and Paris. The northern islands are named the Windward Islands, and are Santo Antão, San Vicente, Santa Luzia (the uninhabited one), San Nicolau, Sal and Boavista.
TACV Cabo Verde Airlines's main base is Sal Airport, with smaller ones at Praia International Airport and Sao Pedro Airport. TACV was established in 1958 and following the independence of Cape Verde in July 1975, the airline became a public company.
TACV's fleet currently consists of one ATR42-500 (stored at Praia), three ATR-500s, and one B757-200, all of which it uses to operate regular domestic flights as well as flights to Amsterdam, Bissau, Dakar, Fortaleza, Lisbon, Paris CDG, Providence, Recife, and Rotterdam internationally.
TACV Cabo Verde Airlines offers a variety of meal options: vegetarian, halal, infant and children.
---
About Cape Verde
Cape Verde is a volcanic archipelago formed by ten islands, nine of which inhabited, and eight islets, reaching a total surface of 4033 km². Located at 445km off the west coast of Africa, its 510.000 inhabitants are well known for their ''morabeza'', a word that transmits the best these paradise islands can offer.
Cape Verde homes a variety of musical styles due to the mixture of various European and African music forms: morna – worldwide popularized by the eternal diva, Cesária Évora – batuque, funaná, mazurka, and tabanca are the most popular music styles.
The climate is tropical dry with two main seasons: the dry season, between November and July, and the wet season, from August to October. The average annual temperature swings around 25º C, which makes Cape Verde a 365-day sunshine country with beautiful, sunny beaches. With a privileged location in the middle of the world and close to Europe, America and Africa, these 'small grains' of land are your ideal holiday destination.
The official language is Portuguese, but people usually speak Capeverdean Creole, a mother-tongue to be proclaimed Cape Verde's official language. Each island has its own Creole variety.
To the south you can find the Leeward Islands of Maio, Santiago, Fogo and Brava. There are two types of islands according to the relief: flat islands surrounded by long and wide beaches – Sal, Boavista and Maio – and the high, contrasted mountain islands – Santo Antão, Santiago, Fogo, San Vicente, San Nicolau and Brava – where you can see black sand beaches.
---
Baggage
| | | |
| --- | --- | --- |
| | | Hand luggage is limited to maximum dimensions of 115cm (55 in height x 35 cm length x 25 wide) and a maximum weight of 5 kg. On Domestic flights, TACV Cabo Verde allows 15kg of checked luggage, 20kg on regional flights and 23kg on international flights. On international flights, classes Y, M, Q, W, B, N have 30kg of checked luggage. |
| | | |
| | | TACV operates a programme for frequent flyers called TACV CLUB. TACV CLUB allows you to accumulate miles and use them later to be purchased by free flights or priority on waitlisted flights. TACV CLUB offers passengers three membership card levels when joining: Blue, Silver and Gold cards. TACV Blue cards help passengers access free flight tickets and Silver Cars allow passengers access free flight tickets, waiting list priority, access to Business Class check-in desks and 10kg extra of baggage allowance on international flights. You need at least 28,000 miles for the Silver Card and 48,000 miles for the Gold Card. |
| | | |
| | | TACV Cabo Verde has codeshare agreements with TAAG Angola Airlines, TAP Portugal and Cabo Verde Express. TACV Cabo Verde Airlines operates Airbus A320, ATR 42-500s, ATR 72-500 and Boeing 757-200 in its fleet. |
News
April 2017
Cabo Verde Airlnies relaunches on Brazil by flying from Milan to Salvador de Bahia, via the island of Sal
Cabo Verde Airlines relaunches on Brazil with the opening of a new route from Milan Malpensa to Salvador, Brazil, via the island of Sal, starting from 18 June next. It will therefore be possible to travel from Milan to Salvador on Monday and Friday, with a night flight. Interested in travelling to Salvador da Bahia? Check out our Salvador travel guide to help plan your trip!
Passengers also have the opportunity to stop in Cape Verde for a maximum of 7 days to get to know the islands, with no additional ticket costs. The flights will be operated with a Boeing B757, configured with 160 seats in economy class and 22 seats in Comfort class with a stopover on the island of Sal in Cape Verde, the current operational center of the airline company.
April 2017
Cabo Verde Government announced it had a plan to recover airline TACV
The Cape Verdean government already has a credible plan for the recovery and restructuring of Cabo Verde's (Cape Verde's) flagship airline Transportes Aéreos de Cabo Verde (TACV). TACV has an accumulated debt of US$120 million, which represents 8% to 9% of the country's gross domestic product.
March 2017
TACV Cabo Verde Airlines announced it was in talks with CEIBA Intercontinental over a potential partnership agreement. Potentially under the agreement, TACV would source a B737-800 from the Equatoguinean carrier to replace a similar jet - D4-CBX, which was repossessed by AerCap last year.
The aircraft will be dry-leased from CEIBA given TACV's operational mandate requires its fleet to be registered in Cape Verde. As talks are still in progress, Sá Nogueira could give no tentative timeframe as to the aircraft's delivery.
March 2017
TACV Cabo Vede Airlines is set to benefit as Cabo Verde announced it was preparing a set of measures to further open up the archipelago to foreign investment. Recent developments and prospects for this year in the Cabo Verde archipelago are the focus of the first of the Africa Reports, a new publication launched this month, joining Africa Monitor Intelligence, Legis-PALOP, a legal knowledge and information sharing platform and Eupportunity , a consultancy specialised in European affairs. TACV Cabo Verde Airlines will benefit from these opening up measures.
The government of Cabo Verde is expected to present concrete solutions for flagship airline TACV in the first quarter of 2017. The Minister stressed he was looking for resources to compensate people and said steps were being taken to ensure that TACV can operate in conditions of profitability and sustainability. TACV Cabo Verde is going to face competition from Spanish regional airline Binter Canarias, which is planning on establishing a subsidiary in Cape Verde, an archipelago of islands offer the northwest coast of Africa. Cape Verde was selected because the archipelago is similar to Binter Canarias' core operation, between the Spanish Canary Islands. The new subsidiary, Binter CV, will initially operate two ATR 72-500s, although the fleet is expected to grow to four or five aircraft. These are being phased out of Binter Canarias' main operation in favor of newer ATR 72-600s.
TACV Cabo Verde Airlines launched a weekly service between Ilha do Sol (SID) and Natal (NAT) in Brazil on 20 November. The 2,849-kilometre sector will operate each Friday and be flown by the carrier's 757-200s. The route will not face any direct competition. Natal becomes the 14th scheduled destination for the airline from its Ilha do Sol base. In November 2016, The Prime Minister of Cabo Verde (Cape Verde) on Monday admitted the possibility of dissolution of the country's flagship airline, Transportes Aereos de Cabo Verde (TACV), but gave assurances that the government will do everything to avoid this scenario.
July 2017
TACV Cabo Verde Airlines is set to benefit as Vacation Express is excited to announce the launch of a new route in July 2017 to Cancun from T.F. Green Airport. This non-stop charter service will depart weekly leaving every Friday starting with its inaugural flight on July 7th through July 28, 2017 with options available for 6-night, all-inclusive vacation packages at any one of the 100+ hotels offered by Vacation Express or, for those who already have a place to stay, low prices on roundtrip airfare. International service includes TACV, which flies year round from PVD to Cabo Verde, Norwegian Airlines, which will be starting nonstop service to Ireland, Northern Ireland, Norway, and Scotland in the summer of 2017, and Azores Airlines with seasonal service to Ponta Delgada and beyond. Cargo carriers, Fed Ex and UPS, round out the service.
---
Route Map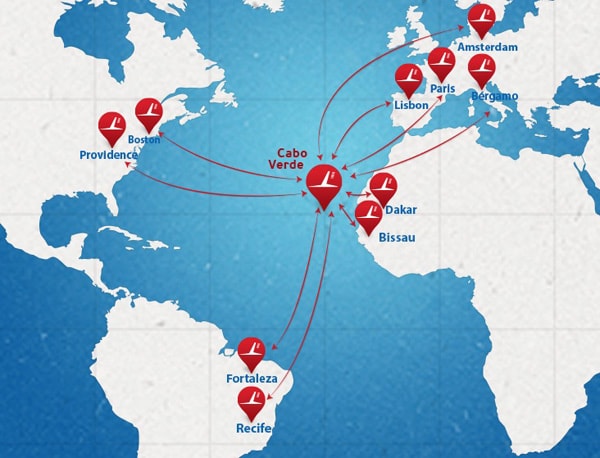 Popular Routes
Sal

Sao Nicolau
Sal

Boavista
Fogo

Santiago
Santiago

Maio
Sao Vicente

Sal
Fogo

Santiago

---
The Fleet
Airbus A320-100
Boeing 737-800
---
Amilcar Cabral International Airport
HUB Airport
Amilcar Cabral International Airport is the principal international airport of Cape Verde. This airport is the hub airport for Cabo Verde Express, Halcyonair and TACV Cabo Verde Airlines. The airport has one runaway. Other airlines which fly to and from this airport include Binter Canarias, Cabo Verde Express, Luxair, Meridiana, TAP Portugal, Royal Air Maroc, Transavia and Vueling.

---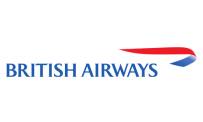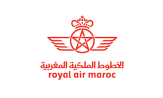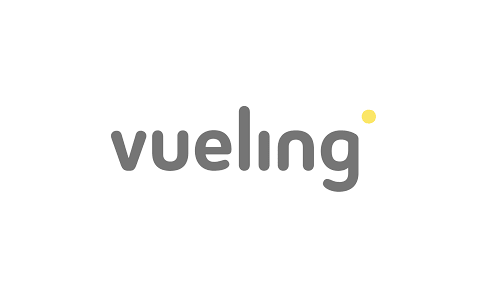 ---
Book Flights with TACV Cabo Verde Airlines
Make an TACV Cabo Verde Airlines reservation and find some amazing deals with discounted TACV Cabo Verde Airlines tickets at Alternative Airlines. TACV Cabo Verde Airlines flies to many destinations worldwide, offering a cost effective and safe service to all its passengers. Let Alternative Airlines help find you cheap TACV Cabo Verde Airlines tickets and make international and domestic flight reservations on TACV Cabo Verde Airlinesa today.
Browse the most popular TACV Cabo Verde Airlines flight routes to cities worldwide. Alternative Airlines can help you make reservations on TACV Cabo Verde Airlines for international flights to lots of destinations. Use the following list of routes to help you plan your next flight. Book TACV Cabo Verde Airlines flights on Alternative Airlines to save big! Alternative Airlines is an online travel agency, specialising in booking lesser known airlines and remote destinations.
Alternative Airlines is an Online Travel Agency bonded by the International Air Transport Association (IATA). We specialise in finding the best available fares on the widest range of airlines and making them available to you online, with prices in the currency of your choice.
Alternative Airlines handles all your travel arrangements and payments, complete with ticketed confirmation. We do not direct you to other websites or service providers.
We help you through the process. This is what makes us Alternative Airlines.
Browse for flights, find some amazing deals, make a reservation and pay in the currency of your choice today with Alternative Airlines.
Let Alternative Airlines help find you the best prices and make international and domestic flight reservations with us today.
Join the Alternative Airlines Members Club and get £100.00 back on your 5th booking with Alternative Airlines. You will have insight to many benefits and exclusive deals on over 650 airlines. Click on the Members section on the Alternative Airlines website for more information and join today.
We are open every day from 8am until 8pm (UK local time).
TACV Cabo Verde Airlines is the flag carrier airline of the Cape Verde Islands operating flights to Praia and Sal from Portugal, UK, Europe and West Africa TACV to Cabo Verde TACV aircraft TACV Cabo Verde Airlines is an expanding airline which both flies international passengers into the Cape Verde Island and also carries them between the 10 main islands which make up this small, independent nation.The two main airports are Praia and Sal. Praia airport mainly serves the local population, traveling to and from the Islands. Sal is the principal gateway airport for inbound international tourists. TACV and the Cape Verde Islands From nowhere the Cape Verde Islands have suddenly become a hot spot for sunshine tourism and overseas property ownership. With demand for second home ownership in year round sunshine soaring, TACV Cabo Verde Airlines is expanding quickly to establish its position as the home carrier serving this growing market. On the longer haul international flights TACV Cabo Verde Airlines uses the ultra reliable Boeing 757. The airline has been around since 1958, but don't expect too much in terms of service. Despite UK advertising for property sales, giving the impression that this is a 'mediterranean-style' destination, the reality is that this is a fast developing small, West African country, where infrastructure development can lag behind the image portrayed in the publicity TACV Cabo Verde Airlines currently use 2 Boeing 757's for its international services and 2 ATR 72's for inter-island and west African routes.
READ MORE ABOUT TACV CABO VERDE AIRLINES