Airlines will always try to sit children with their parents (subject to check-in)
Some airlines will allow travel for unaccompanied minors. Please email us to check.
The fare is based on the child's age on the date of travel.
More detailed information can be found here Traveling with children
Most airlines will let infants travel with their parent(s) for free. However some airlines will charge up to 10% of the adult ticket price. Click on 'Price Breakdown' to find out more.
If you are pregnant, but due before the flight departure date, please contact us once your baby is born and has a name. We can then add him/her to your ticket.
Infants will not be given a seat. The airlines expect parents to travel with them on their lap.
Airlines regard infants as being under 24 months old.
The fare is based on the child's age on the date of travel.
More detailed information can be found here Traveling with children
Airline Alliances
Cancellation Protection
Protects
Trusted Choice
65,000 happy customers
Rated 4.5 Stars. Based on 3,581 service ratings over the past year
Dedicated customer service team on hand to help
Secure payments
Cancellation Protection
Protects
Trusted Choice
65,000 happy customers
Rated 4.5 Stars. Based on 3,581 service ratings over the past year
Dedicated customer service team on hand to help
Secure payments
Search and Buy
Frequent Flyer Flights
Purchasing flights with your airline rewards program just became easier. Search and buy flights and collect frequent flyer points with Alternative Airlines' airline alliance filter. Here's how you do it...
What is an Airline Alliance?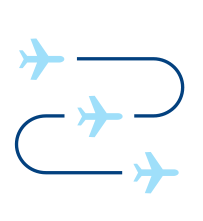 An airline alliance is an agreement between two or more airlines to cooperate to a significant degree. Alliances might combine marketing and branding tactics to facilitate travellers making connections under codeshares etc. Benefits of airline alliances to the airlines may include cost reductions in terms of maintenance etc. but we're more interested in what airline alliances can do for you..
What can Airline Alliances do for me?
Not only do airline alliances grant you a large range of perks, such as lounge access, across multiple airlines, they also allow you to gain more and more mileage rewards by earning your frequent flyer points for a single account on several different carriers. If you're member of an alliance loyalty program, Alternative Airlines find you all the flights available that will earn you frequent flyer points. Here's how you do it:
The importance of airline alliances
Airline Alliances are very important in modern travel. Each airline has to focus on their own individual flight routes and don't have the capability to serve every single route in an area. However, through airline alliances, airline's can work together to give passengers more flight options and extend the reach of their travel, without creating a conflict in schedule.
Airline alliances are also very beneficial to passengers. As stated earlier, through an alliance, passengers can travel on a range of different airlines and still collect frequent flyer points that can be spent on any airline that is part of that alliance. This frees passengers to find flight options that are right for them without feeling like they're missing out.
STEP
1
Search for your chosen flight as normal with Alternative Airlines:

STEP
2
Once you have selected the flight filters you want, Locate the "Alliances" filter on the side of your search results. When you click on the drop-down menu, you will be able to select the airline loyalty program you wish to fly with to make the most of those mileage rewards! Please be aware that some flight routes don't have any airlines associated with alliances, and for this, no options will be available in the drop-down menu.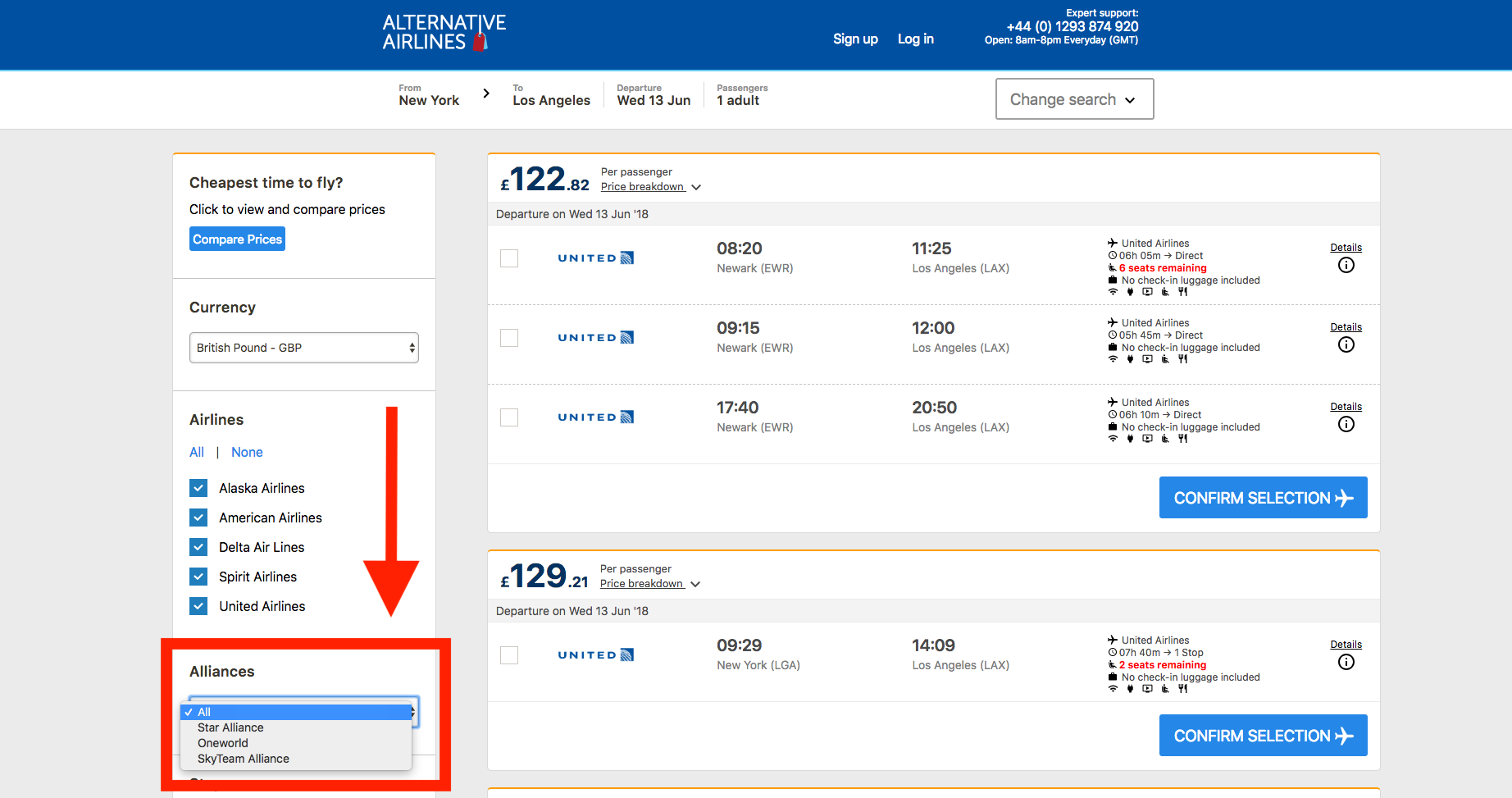 STEP
3
Choose the best flight for you to claim your mileage rewards with our "Alliances filter"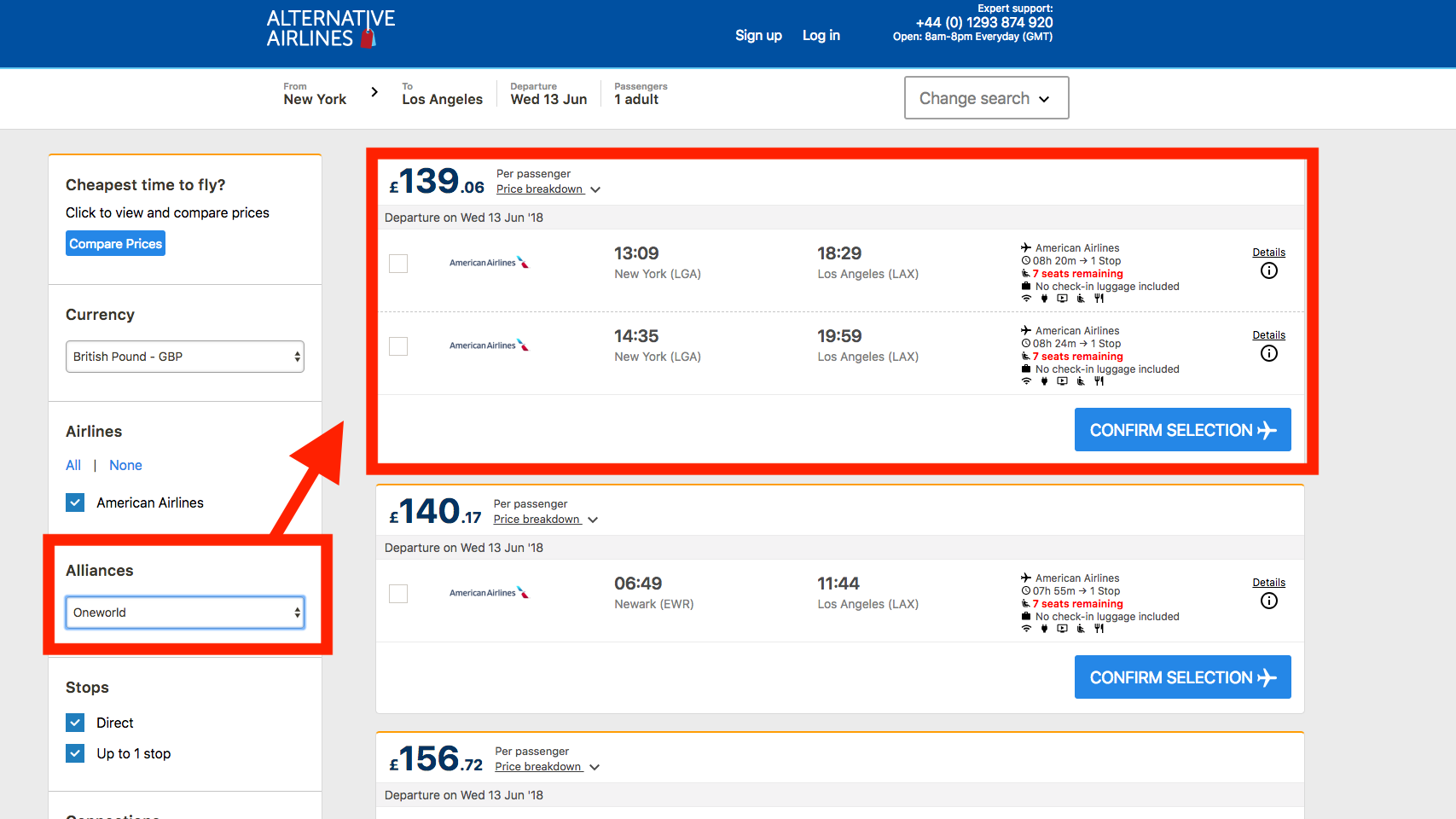 STEP
4
Select the "Seat, Meal, Special assistance and more option when you fill in your passenger details and put in your frequent flyer details. For more information on what airline rewards programs are part of what alliance please read the information below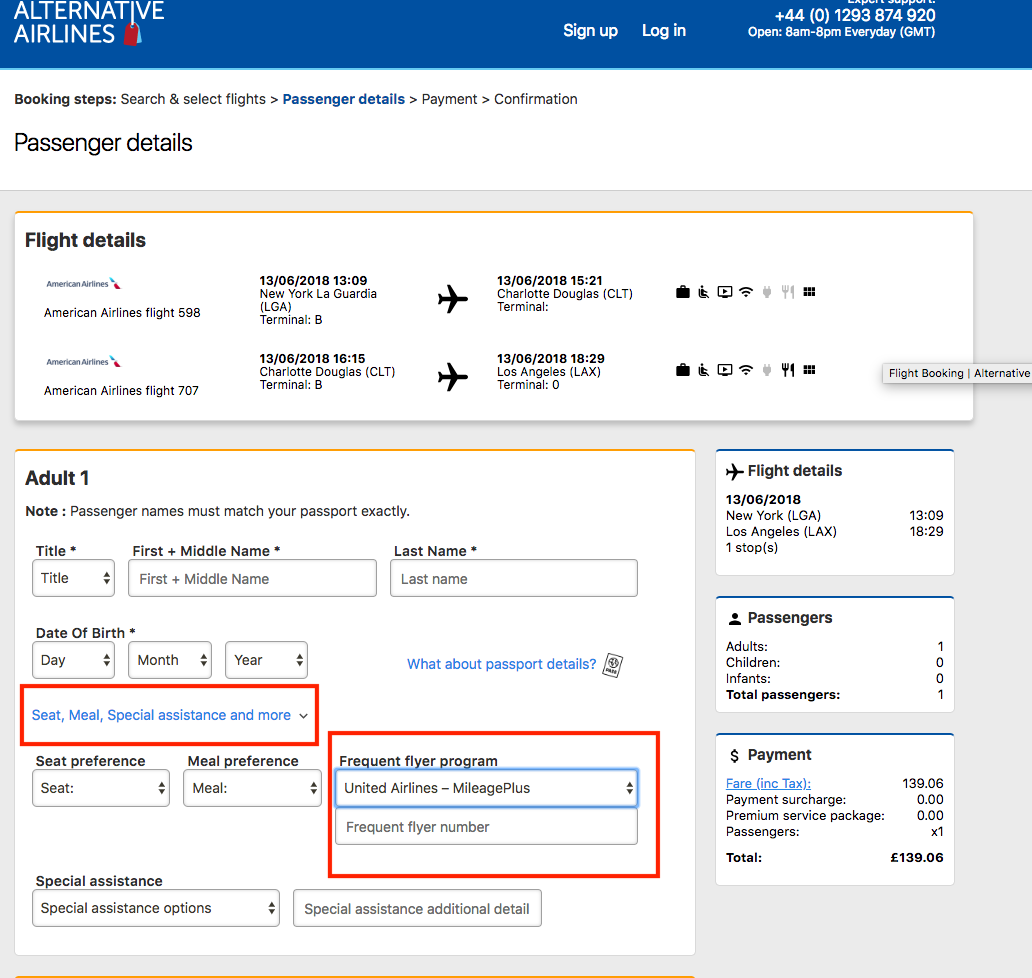 Airline
Alliances
Click on the links below to find out more about some of the world's most popular and successful airline alliances...
Airline Alliance
FAQs
Why are airline alliances important?
Airline alliances are important because they allow for further reach and a great option of flights through codeshare agreements. They also give passengers more opportunity to earn frequent flyer points that can be used across multiple airlines in the same airline alliance group.
How do airline alliances work?
Airlines alliances work by airlines having a agreement that allows them to facillate codeshares and other agreements under the same marketing and branding strategies. For example, if you were to buy a flight with a stopover, the first leg of the flight might be operated under one airline and the second leg of the flight might be operated by another airline in the same alliance group, all under the same flight code.
Which Airline Alliance
Is best for you?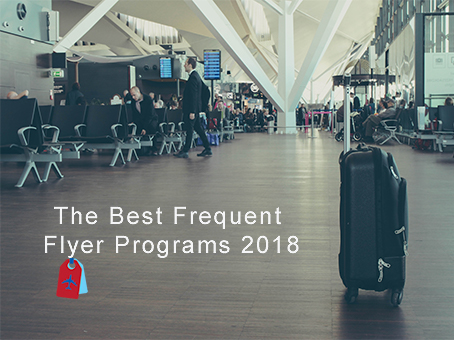 A lot of airlines in the different alliances offer frequent flyer programs to help you can the most out of their services and their partner's services. If you're trying to work out which frequent flyer program is the best for you, or want to learn more about what airline loyalty programs are, check out our blog post on the best frequent flyer programs of 2018. See more here.
Airline Alliances News
15th May 2018
EasyJet set to introduce a new loyalty program
EasyJet set to expand holiday business. The CEO of EasyJet said he would focus on attracting business passengers by introducing a new loyalty programme, strategies which he believes will drive higher returns for shareholders. This new CEO, Johan Lundgren, seeks to make his mark on the company after reporting strong first-half results. EasyJet said on Tuesday it would invest more in easyJet Holidays, with Lundgren positioning the company to better compete against his former employer holiday company TUI!