Buy
Air Algérie

Flights

Search and Buy Air Algérie Flights with
Alternative Airlines
Flights to and from Algeria
Make an Air Algérie reservation and find some amazing deals with discounted Air Algérie tickets at Alternative Airlines
---
Air Algérie is the national airline of Algeria, with its head office in the Immeuble El-Djazair in Algiers.
The airlines flies to many destinations including Abidjan, Adrar, Algiers, Alicante, Amman, Annaba, Bamako, Beirut, Beijing, Brussels, Cairo, Constantine, Djanet, Dubai, Ghardaia, Guanzhou, Illizi, Hassi Messaoud, In Amenas, Niamey, Moscow, Montreal, Palma de Mallorca, Paris, Rome and many others.
Air Algérie operates scheduled international services to 39 destinations in 28 countries in Europe, North America, Africa, Asia, and the Middle East, as well as domestic services to 32 airports from Houari Boumedienne Airport.
The airline is a member of the International Air Transport Association, the Arab Air Carriers Organisation and of the African Airlines Association since 1968. As of December 2013, Air Algérie was 100% owned by the government of Algeria.
Air Algérie's fleet consists of A330s, B767s, B737s and ATR 72s. Air Algérie was registered near IATA and became an IOSA company as it met the wholly standards required by IOSA audit. Air Algérie has been successfully submitted to another audit in 2010 and 2012.
Air Algérie has codeshare agreements with Aigle Azur, Royal Air Maroc, Tunisair and Turkish Airlines.
---
Class Fares
Air Algérie has two types of cabins: Classes Affaires and Classe Economique.
Classe Affaires is offered on Airbus A330s with reclining seats up to 118 degrees.
The Classe Economique aircraft includes an audio system in each seat.
---
Frequent Flyer Program
Air Algérie has a frequent flyer program called Air Algérie Plus to reward regular passengers with the airline.
---
Baggage
Air Algérie offers hand baggage allowance of one free cabin bag of 10kg maximum weight with 5 kg for ATR aircrafts.
For domestic network passengers in economy are entitled to 20kg, business class passengers are allowed 30kg and first class passengers are allowed 40kg.
For International flights the baggage allowance for first and business classes is 40kg and for economy class 30kg within Europe, Morocco, Tunisia and France.
---
News
3rd May 2018
Air Algérie add two more routes to Spain for Summer 2018
22nd March 2018
Air Algérie cancels flights due to bad weather
4th December 2017
Air Algérie caps hirings as foreign competition hits revenue
Last month, the CEO highlighted that the state-owned airline had seen a serious decline in sales for the first nine months of the year but declined to give an exact figure.
However, according to the TSA news agency, Bakhouche painted a grim picture to staff in an open letter dated November 19. In it he said Air Algérie finds itself in a "very difficult situation" marked by negative financials caused by, among other factors, increasing costs, direct and indirect competition which has impacted revenue inflows, an overstaffing in unproductive roles, constraints of expensive public service, and a heavy debt overhang.
"In this context, and concerned with the preservation of jobs and the national economic plan, I appeal to the conscience and responsibility of all: workers, managers and unions, for an effective mobilization towards containing everyday costs," he said adding that "no economization, however small, can be neglected."
"The payroll, being a major component of our operating expenses, and its maintenance at current levels, seems to me to be an absolute necessity to try to curb our expenses and the decline in our operating results," he continues.
Bakhouche said that while there would be no lay-offs, there would not be any new hirings either.
11th July 2017
Air Algérie seat capacity up 7.5% in 12 months; Budapest and Porto among new destinations; 31% of traffic flown on domestic routes
Last year, Air Algérie began flights to Budapest, one of a few new additions to the carrier's route map in 2016. Overall the carrier's weekly seat capacity has risen 7.5% in S17 when compared to S16. The North African carrier is far from dynamic however, as currently no new routes are planned for the rest of this year, nor are there any for 2018.
Air Algérie is the national airline of Algeria, operating to destinations across Africa, Europe, North America and Asia. The airline currently operates a fleet of 58 aircraft, made-up of: 15 ATR 72-500s; nine A330-200s; five 737-600s; two 737-700s; 25 737-800s; and two 767-300s (of which one is currently stored). The average fleet age is currently just over 10 years old.
Air Algérie is by far the largest airline in its home market, with the carrier controlling 65% of all seats from Algeria in 2016 (up from 63% in 2015), with French carrier Aigle Azur second with 11% of seats and Tassili Airlines third on 3.9%. Overall, Air Algérie is Africa's fifth largest carrier in relation to passengers carried, with it serving 5.5 million people in 2015. It trails behind EGYPTAIR (8.8 million passengers in 2015), Ethiopian Airlines (7.0), South African Airways (6.6), and Royal Air Maroc (6.2) when consulting data from the African Airlines Association (AFRAA).
Serving over 5.5 million passengers per annum
Acquiring data about Air Algérie is not as easy as it appears, with the airline not regularly publishing its accounts in an annual report. However anna.aero has been able to track down some figures for the airline via AFRAA, with 2015 being the last year when data was published. That year the carrier handled 5.5 million passengers, up 5.8% when compared to 2014, and up by an impressive 91% since 2007.
June 2017
Air Algérie Teams Up With Amadeus
In a bid to bring superior travel experiences to customers on a global scale, Air Algérie has announced that it will be embarking on a 10-year transformation programme to upgrade nearly all its operational and travel management systems through a new partnership with Amadeus.
The milestone agreement, which will support the carrier's expansion, was finalised during a signature event held in Algiers.
March 2017
Air Algérie will reduce 30% its number of flights to Paris from March 6 until March 9 2017
The French Civil Aviation Directorate has asked airlines to reduce their flights to Paris by between 25% and 33%. A restriction is due to a strike by air traffic controllers in France that may have consequences on air traffic. Although the strike was announced to last 3 days, the strike union announced that if the negotiations were not conclusive the strike will continue. The consequences for air traffic are likely to continue.
April 2017
Air Algérie announced it had signed just an air transport agreement, which allows Air Algerie and Tassilli Airlines to serve Gabon. Under the terms of this agreement, it is also indicated that it will enable the airlines of the two national airlines Air Algérie and Tassili Airlines to serve Gabon on the basis of reciprocity in accordance with the legislation in force in both countries.
The agreement, which was signed on 20 April in the Gabonese capital by the Director of Civil Aviation and Meteorology at the Ministry of Public Works and Transport.
---
Route Map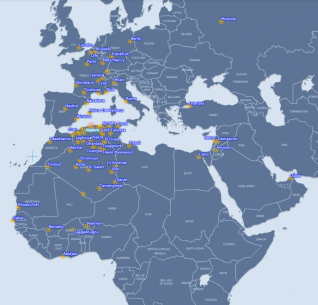 Popular Routes
Paris

Algiers
New York

Algiers
Montreal

Algiers
Algiers

New York

---
The Fleet
Airbus A330-200
Boeing 737-600
ATR 72-500

Boeing 737-800
ATR 72-600

Boeing 737-300
---
Houari Boumediene Airport
HUB Airport
Houari Boumediene Airport also known as Algiers Airport or Algiers International Airport, is an international airport serving Algiers, the capital of Algeria. It is located 10.5 mi east southeast of the city. Airlines that fly from and to Houari Boumediene Airport include Air France, Air Madrid, Aigle Azur and Qatar.

---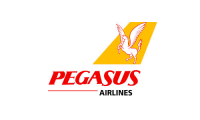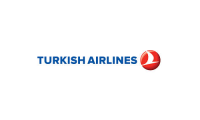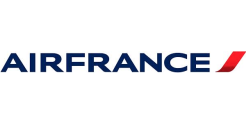 ---
Book Flights with Air Algérie
Make an Air Algérie reservation and find some amazing deals with discounted Air Algérie tickets at Alternative Airlines. Air Algérie flies to many destinations, offering a cost effective and safe service to all its passengers. Let Alternative Airlines help find you cheap Air Algérie tickets and make reservations on Air Algérie today.
Browse the most popular Air Algérie flight routes to destinations within the African regions. Alternative Airlines can help you make reservations on Level. Use the following list of routes to help you plan your next flight. Air Algérie flights on Alternative Airlines to save big! Alternative Airlines is an online travel agency, specialising in booking lesser known airlines and remote destinations.
Alternative Airlines is an Online Travel Agency bonded by the International Air Transport Association (IATA). We specialise in finding the best available fares on the widest range of airlines and making them available to you online, with prices in the currency of your choice.
Alternative Airlines handles all your travel arrangements and payments, complete with ticketed confirmation. We do not direct you to other websites or service providers.
We help you through the process. This is what makes us Alternative Airlines.
Browse for flights, find some amazing deals, make a reservation and pay in the currency of your choice today with Alternative Airlines.
Let Alternative Airlines help find you the best prices and make international and domestic flight reservations with us today.
Join the Alternative Airlines Members Club and get £100.00 back on your 5th booking with Alternative Airlines. You will have insight to many benefits and exclusive deals on over 450 airlines. Click on the Members section on the Alternative Airlines website for more information and join today.
We are open every day from 8am until 8pm (UK local time).
National carrier of the North Africa country officialy named the " People's Democratic Republic of Algeria, Air Algerie is based at Houari Boumediene Airport in the capital city Algers.
Air Algérie
operates both scheduled international services and domestic routes, including operations to: Europe, North America, Africa, Asia, and the Middle East. Cities within Europe which have an Air Algerie service to them include London, Paris, Brussels, Frankfurt, Moscow,Geneva, Basel, Barcelona, Madrid, Alicante, Rome and Istanbul. Within Algeria the airline flies to Oran, Bejaia,Annaba, Constantine, Biskra, Ghardaia, Tiemcen and Djanet. With a current fleet of 44 Aircraft including Airbus A330's, Boeing 737's, Boeing 767's and French Manufactured ATR turboprops, AIr Agerie is a professional, growing airline backed by Government money and strategically important to the nation.
Air Algérie
is a full member of the International Air Transport Association and operates both Business CLass and Economy servuces on most of its flights.
READ MORE ABOUT AIR ALGéRIE
How to pay
You can pay for your flights with Air Algérie in the currency and payment method of your choice when booking through Alternative Airlines.
We accept PayPal making flight purchases with Air Algérie easy and more secure for customers. PayPal is one of the leading forms of online payment, with more than 169 million accounts worldwide.