Search and Buy Brussels Airlines Flights
Let's fly!

Select your payment method to view total prices including any payment fees:
Buy
Brussels Airlines

Flights

Search and Buy Brussels Airlines Flights Online with Alternative Airlines
Flights to and from Brussels
Make a Brussels Airlines reservation and find some amazing deals with discounted Brussels Airlines tickets at Alternative Airlines
---
Brussels Airlines is the flag carrier and largest airline of Brussels with its hub and headquarters based at Brussels Airport.
Brussels Airlines is a member of the Lufthansa Group and a Star Alliance member and has over 300 flights daily with 49 aircraft.
The airline connects Europe to over 90 European and African destinations. In 2008, Lufthansa Group announced its purchase of a stake in Brussels Airlines. Lufthansa now owns 45% of Brussels Airlines.
Brussels Airlines flies to many destinations worldwide including Belfast, Kiev, Zurich, Geneva, Basel, Umea, Stockholm, Gothenburg, Tenerife, Seville, Malaga, Madrid, Jerez, Edinburgh, London, Manchester, Newcastle, East Midlands, Alicante, Barcelona, Moscow, St. Petersburg, Bucharest, Porto, Lisbon, Faro, Wroclaw, Warsaw, Poznan, Krakow, Riga, Venice, Turin, Rome, Palermo, Olbia, Naples, Milan Malpensa, San Diego, San Juan, Tampa, Richmond, Nairobi, Monrovia, Agadir, Casablanca, Marrakech and many others.
The airline is a member of the Star Alliance as well as the International Air Transport Association and the Association of European Airlines.
Brussels Airlines has codeshare agreements with many airlines including Adria Airways, Aegean Airlines, Air Malta, Jet Airways, Hainan Airlines, Royal Air Maroc, RwandAir, TAP Portugl, TAROM, Ukraine International Airlines and United Airlines.
---
Frequent Flyer Program
Brussels Airlines offers its customers a loyalty programme called LOOP, which allows frequent flyers to be rewarded for flying with Brussels Airlines.
Currently, the LOOP loyalty programme allows customers to earn 3 loops per euro spent on Brussels Airlines operated flights in Europe.
---
Baggage
Brussels Airlines has different baggage allowances and fees for fare classes and the price also depends upon the route.
For flights within Europe including Russia and Morocco, passengers with Brussels Airlines has 1 piece of 12kg hand baggage and 1 small accessory and 1 piece of checked baggage with a maximum of 23kg.
On Long haul flights, Brussels Airlines operates an all new Business Class with full flatbeds and state of the art inflight entertainment, and a brand new Economy class with individual inflight entertainment touchscreens. Brussels Airlines and its intercontinental partners also offer long-haul codeshare flights to the United Arab Emirates, China, Thailand, India, North America and Canada.
---
News
1st March 2018
Lufthansa Group, IAG, Air France-KLM: airline fleet comparisons, subsidiary fleets and pecking order
Lufthansa Group has over 100 more aircraft than second ranked IAG and number three Air France-KLM, thanks to narrowbody and regional aircraft, while all three have similar widebody numbers. Data from the CAPA Fleet Database illustrate IAG's comparative focus on long haul, Lufthansa Group's on short/medium haul and a comparatively balanced approach by Air France-KLM.
Lufthansa's fleet is also the largest among the individual airlines of Europe's big three legacy groups, outnumbering Air France and IAG's British Airways. KLM is the largest 'number two' brand, beating Lufthansa's SWISS and IAG's Iberia. However, Air France-KLM only has two major legacy brands whereas IAG also has Aer Lingus, and the Lufthansa Group also has both Austrian Airlines and Brussels Airlines. The newly established LEVEL (IAG) and Joon (Air France-KLM) are small compared with total group size.
With Vueling, IAG has the largest LCC fleet among the three groups, while Air France-KLM's Transavia is the smallest. If Lufthansa integrates Brussels Airlines into its low cost Eurowings group, this would become the largest LCC brand.
Aircraft order numbers for the three groups illustrate their relative fortunes and prospects. IAG, the most profitable, has the most orders, while underperforming Air France-KLM the fewest.
For Air France-KLM, playing catch-up is not easy.
28th February 2018
Brussels Airlines considers re-launching flights to Yerevan
The Belgian Brussels Airlines considers re-launching flights to Armenia's capital Yerevan. The issue was discussed during a meeting in Yerevan between Chief of the General Department of Civil Aviation of Armenia Sergey Avetisyan and Brussels Airlines Vice-President Herman Carpentier.
Mr. Carpentier said the company is seriously considering the possibility of operating the route, especially considering that the positive developments in Armenia over the past years and the pace of passenger growth can positively affect the efficiency of the route linking Armenia to Central Europe.
Sergey Avetisyan expressed willingness to offer every support to the air company, noting that there is a proper legal framework in place for organizing flights between Armenia and Belgium. He noted that the signing of the EU- Armenia Common Aviation Area Agreement will further contribute to the expansion of the network of routes.
21st February 2018
Brussels Airlines Cargo gains CEIV pharma certification
IATA has awarded Brussels Airlines Cargo its Center of Excellence for Independent Validators in Pharmaceutical Logistics (CEIV Pharma) certification.
The certification was announced at the ongoing Air Cargo India event in Mumbai.
IATA had reviewed the carrier's processes in recent months and assessed Brussels Airlines as showing the required quality in its pharma handling.
A statement from the carrier noted that – as part of the Brussels Airport Pharma Hub – Brussels Airlines Cargo has invested in its pharma handling across its entire network, ensuring high quality service to pharmaceuticals partners.
Brussels Airlines cargo business development & interline manager Reinout Puissant said: "CEIV certification is about implementing the right processes and creating a culture of continuous awareness in order to raise the quality level of our services on a daily basis.
"During this journey and through local and international cross-industry collaboration (such as Pharma.Aero), Brussels Airlines Cargo is engaged in an open dialogue with pharma shippers and forwarders. The most important element is to increase the end-to-end transparency for all stakeholders."
Pharma.Aero, jointly founded by Brussels Airport and Miami International Airport, is focused on improving pharma handling and quality in the global air cargo industry. Brussels Airlines is one of its many member carriers.
Brussels Airlines vice president cargo Alban François added: "Temperature-controlled shipments have become a very important segment in the air cargo market.
"This CEIV certificate is a reward for the commitment of our company towards reliable pharma transport."
Brussels Airlines' pharma-related transport business grew by 56% in 2017. Pharma now make up 10% of the airline's cargo activities.
Brussels Airlines, part of the Lufthansa Group, currently flies 48 aircraft making some 250 flights a day. It connects the Belgian capital to 90 cities in Europe, 24 in Africa, three in North America and Tel Aviv and Mumbai.
Brussels Airlines offers cargo capacity on all its flights.
2nd March 2017
Brussels Airlines announces new short-haul routes in summer 2018 season
Brussels Airlines announces it was launching new short-haul routes for the summer of 2018. This includes Brussels to Antalya and Brussels to Thira.
Brussels Airlines will continue to operate following seasonal routes during summer 2018, previously served by Thomas Cook Airlines Belgium:

Brussels – Bourgas
Brussels – Chania
Brussels – Corfu
Brussels – Fuerteventura
Brussels – Girona
Brussels – Kos
Brussels – Lanzarote – Fuerteventura – Brussels
Brussels – Mahon
Brussels – Mykonos
Brussels – Ohrid
Brussels – Paphos
Brussels – Reus
Brussels – Sharm el Sheikh
Brussels – Split
Brussels – Tivat
Brussels – Varna
Brussels – Zakynthos
7th December 2017
Brussels Airlines adds flights to Zadar and Split, Croatia
Brussels Airlines expands its network in Croatia by adding flights to Zadar and Split for the next summer season.
Tourism is on the rise in Croatia. More and more holidaymakers are looking at the youngest EU member state for a summer holiday along the beautiful coastline, in one of the historic cities or to sail past the breathtaking islands. Brussels Airlines is following up on this growth trend and expands its flight offer next summer with Zadar and Split as newcomers. In total, Brussels Airlines will fly to four Croatian destinations during the following summer season: Zagreb, Dubrovnik, Zadar and Split.
Located on the northern side of the Dalmatian coast, Zadar is rapidly becoming one of the most trending destinations in Europe. The city, which according to Alfred Hitchcock offers the most beautiful sunset in the world, is surprisingly attractive. In the immediate vicinity are 3 beautiful National Parks with numerous possibilities for an active holiday. Those looking for a beach holiday can find beautiful getaways on the nearby islands, like the famous Saharun beach.
Brussels Airlines will depart for Zadar every Saturday afternoon between 12 May and 19 September.
Split is the second largest city in the country and has a beautiful historic center. Thanks to its central location, this port city is an ideal base for those who want to travel to the islands of Brac, Hvar or Solta. Picturesque towns such as Omis, Kastela and Trogir are also nearby.
Between 28 April to 6 October, Brussels Airlines flies to Split every Wednesday and Saturday.
20th November 2017
Brussels Airlines secures MOD contract for Chania flights
Brussels Airlines (SN, Brussels National) has been contracted by the Belgian Ministry of Defence (MoD) to operate five return flights between Brussels National and Chania, a city on the northwest coast of the Greek island of Crete. The ministry also purchased capacity on a further eighteen flights for a total sum of EUR325,870 (USD384,000).

According to tender documentation made public in the European Union registry, the Belgian MoD's contract with the Lufthansa Group-owned carrier is valued at EUR214,720 and is to operate five return Brussels-Chania flights.

On top of that, the authorities have also purchased capacity on in total of eighteen single flights between Brussels and Chania for EUR111,150. According to the ch-aviation schedules module, no scheduled airline serves this route during the winter season. Until October 2, it was operated by Thomas Cook Airlines Belgium (HQ, Brussels National) which has since closed down with all of its staff, slots and two out of five A320s being taken over by Brussels Airlines. Next summer, both Brussels Airlines and TUI fly (Belgium) (TB, Brussels National) will operate on the route 3x weekly.

Chania is home to a large NATO naval base and training facility.
Source: ch-aviation
September 2017
Brussels Airlines to end ARJ-100 operations in mid-4Q 17
Brussels Airlines has announced it will end commercial ARJ-100 operations with the onset of the Winter 2017/18 season. The Lufthansa Group unit said in a statement the type's last flight has been scheduled for Saturday, October 28, as flight SN2720 Geneva-Brussels National. Brussels Airlines has operated a total of twenty-four ARJ-100s over the years, all of which were ex-Delta Air Transport (QG, Brussels National) stock. At present, the fleet is down to just three aircraft used on shorthaul regional European flights from Brussels to Switzerland, Germany, Denmark, the United Kingdom, Italy, France, Denmark, Poland, Czechia, and Sweden. With the BAe Systems quadjets' retirement, Brussels Airlines has based its regional jet fleet on wet-leased capacity including three SSJ 100/95s sourced from CityJet (WX, Dublin Int'l) and two ERJ-145s sourced from bmi regional (BM, Aberdeen Dyce).
June 2017
it was announced that Brussels Airlines and company working to resurrect former Belgian regional carrier VLM Airlines were being Leisure carrier Thomas Cook Airlines Belgium (TCAB). Under the agreement, Brussels Airlines will take on TCAB's 160 pilots and cabin crew, two Airbus A320s and their slot portfolio. TCAB's remaining three A320s will be redeployed across the wider Thomas Cook Group.
Brussels Airlines will become the leading capacity provider for TCAB's parent Thomas Cook Belgium, operating 90% of the tour operator's flight capacity, carrying 90% of its passengers and building on a partnership that dates back 15 years. Brussels Airlines already provides 29% of Thomas Cook Belgium's total flight requirement. The Brussels Airlines agreement is subject to consultation with the Belgian workers' council and regulatory approvals. As a further part of the TCAB disposal, VLM Airlines' Dutch parent company SHS Aviation will take full ownership of TCAB, acquiring all the shares in the company.
June 2017
Brussels Airlines announced it was set to carry 10,000 more passengers of the weekend of 25th and 26th June 2017 compared to the same weekend in 2016. The airline, Brussels Airlines, is preparing to welcome aboard nearly 90,000 passengers this coming weekend. This will be the first weekend of summer holiday departures, from 30th June to 2nd July. The traditional summer holiday destinations are the most in demand. The majority of Brussels Airlines customers are thus flying to Spain, Portugal, Greece or Italy. For long-haul flights, the cities of New York and Toronto are a tremendous success. The company stresses that during the last two weekends of July, it will carry more than 10,000 festival-goers from all around the world, going to the Tomorrowland festival. It is anticipated that additional staff will be needed by Brussels Airlines in Brussels Airport at Zaventem, to welcome passengers.
March 2017
Brussels Airlines announced a net profit of €15m, after a deduction of €2.5m – money that the airline will redistribute to its staff in recognition of the "tremendous efforts" made after the terrorist atrocity. rior to 22 March, Brussels Airlines was heading for a record year and was registering strong growth. Following the attacks, and the 12-day closure of Brussels Airport, however, there was a sharp decrease in business.
February 2017
Brussels Airlines unveiled "Amare" aircraft
The A320 aircraft features a colourful bird on the fuselage, along with the words "Brussels Airlines – we fly you to the home of Tomorrowland".
The image was airbrushed onto the aircraft over a period of two weeks by a team of eight artists, and passengers will also experience special mood lighting inside the aircraft, along with the "Tomorrowland Hymn" by Hans Zimmer when they board. The design is the fourth in the carrier's "Belgian Icons" series, with other including "Rakcham", dedicated to Tintin, and Magritte, inspired by the surrealist painter Rene Magritte.
Brussels Airlines announced a new Mumbai flight boosting its summer capacity
Brussels Airlines is boosting its summer capacity 8 percent year over year, including new service between Brussels and Mumbai five times a week beginning March 30, the carrier announced. Other new service includes weekly flights to Yerevan, Armenia, as well as increased service to Washington, D.C.; Toronto; Paris Charles de Gaulle Airport; Nantes, France; Naples, Italy; Warsaw; Athens; Accra, Ghana; and Abidjan, Cote d'Ivoire.
March 2017
Brussels Airlines announced it will absorb Thomas Cook Airlines Belgium to become the leading carrier for Thomas Cook Belgium
The Lufthansa Group unit said in a statement that under the proposed deal, it would assume all of TCAB's 160 pilots and cabin crew, all its flight slots, and two of its five A320-200s. TCAB's remaining three aircraft will be redeployed across Thomas Cook Group's other carriers - Thomas Cook Airlines UK, Thomas Cook Airlines Scandinavia, and Condor. A collective consultation process has also been initiated with TCAB's workers' council concerning plans to lay off forty groundhandling staff. In addition to the tie-up, Thomas Cook Group and Brussels Airlines will work together to assess new long-haul flights to sun and beach destinations in North America, the Caribbean, Africa, and Asia over the next three years.
In April 2017, Brussels Airlines initiates flights to India. In May 2017 Brussels Airlines announced it had commenced operations of third Russian-built regional aircraft Sukhoi Superjet 100 (SSJ 100) on May 9. The third SSJ 100 in the Belgian airline's fleet (and the fifth for CityJet) is the aircraft with tail number EI-FWE (s.n. 95117). The aircraft was ferried to Brussels directly from Venice where it was customized by Russo-Italian joint venture SuperJet International. According to Flightradar24 the aircraft has already made several flights from Brussels to Berlin, Bologna, Birmingham and Warsaw. For Brussels Airlines the Russian-built regional aircraft are a replacement for four-engine Avro RJ100 jets.
---
Route Map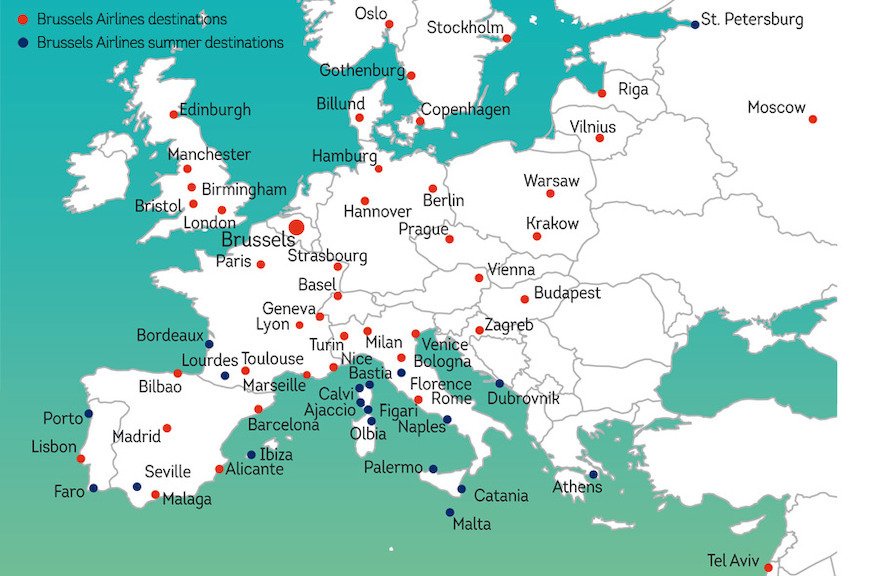 Popular Routes
Brussels

Tel Aviv
Vienna

Brussels
Nairobi

Brussels
Prague

Madrid
Malaga

Prague
Marseille

Budapest

---
The Fleet
---
Brussels Airport
HUB Airport
Brussels Airport is an international airport of Brussels, the capital of Belgium and is also the hub airport of Brussels Airlines. It is also the hub airport for Abelag Aviation, Jetairfly, Saudia Cargo, Singapore Airlines Cargo and Thomas Cook Airlines.
The airport has three runaways with a passenger capacity of 23 million every year. Other airlines which fly to and from Brussels Airlines include Adria Airways, Aegean Airlines, Air Canada, Air Transat, Blue Air, British Airways, easyJet, Finnair, Hainan Airlines, TAP Portugal and Thai Airways.


Star Alliance is the leading global airline network, which has 27 member airlines. Star Alliance was founded in 1997 with the five founding airlines: Scandinavian Airlines, Thai Airways International, Air Canada, Lufthansa and United Airlines. The alliance has grown considerably now to airlines which fly to 1,321 airports and 193 countries, carrying 637 million passengers every year!
---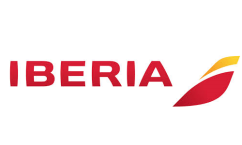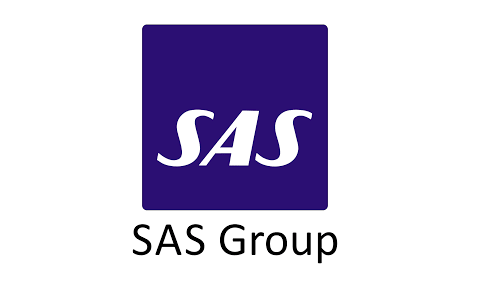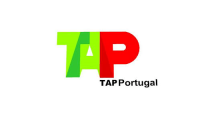 ---
Book Flights with Brussels Airlines
Make a Brussels Airlines reservation and find some amazing deals with discounted Brussels Airlines tickets at Alternative Airlines. Brussels Airlines flies to many destinations in worldwide, offering a cost effective and safe service to all its passengers. Let Alternative Airlines help find you cheap Brussels Airlines tickets and make international and domestic flight reservations on Brussels Airlines today.
Browse the most popular Brussels Airlines flight routes to cities. Alternative Airlines can help you make reservations on Brussels Airlines for international flights to lots of destinations. Use the following list of routes to help you plan your next flight. Book Brussels Airlines flights on Alternative Airlines to save big! Alternative Airlines is an online travel agency, specialising in booking lesser known airlines and remote destinations.
Alternative Airlines is an Online Travel Agency bonded by the International Air Transport Association (IATA). We specialise in finding the best available fares on the widest range of airlines and making them available to you online, with prices in the currency of your choice.
Alternative Airlines handles all your travel arrangements and payments, complete with ticketed confirmation. We do not direct you to other websites or service providers.
We help you through the process. This is what makes us Alternative Airlines.
Browse for flights, find some amazing deals, make a reservation and pay in the currency of your choice today with Alternative Airlines.
Let Alternative Airlines help find you the best prices and make international and domestic flight reservations with us today.
Join the Alternative Airlines Members Club and get £100.00 back on your 5th booking with Alternative Airlines. You will have insight to many benefits and exclusive deals on over 650 airlines. Click on the Members section on the Alternative Airlines website for more information and join today.
We are open every day from 8am until 8pm (UK local time).

Brussels Airlines, from its hub at Brussels airport, operates flights to 14 countries in Africa including: Angola, Burundi, Cameroon, Cote d'Ivoire, D.R. Congo, Gambia, Guinea, Liberia, Kenya, Morocco, Rwanda, Senegal, Sierra Leone and Uganda.
Brussels Airlines - Flights
Brussels Airlines in its present form started operating on 25th March 2007; and was formed by the merger of SN Brussels and Virgin Express. It has an extensive network of European services covering many of the European capitals but its real value is in the large number of African cities it serves directly from its hub at Brussels International Airport. Operating flights to Luanda, Bujumbura, Douala, Yaounde, Abidjan, Kinshasa, Banjul, Conakry, Monrovia, Nairobi, Casablanca, Kigali Dakar, Freetown and Entebbe. Brussels Airlines covers a lot of West Africa as well as other main African centres of population. The airline operates a large fleet of aircraft including Boeings, Airbuses and British built Avro and BAE jets. Brussels Airlines was Sabena Brussels Airlines has an illustrious history dating back to the Belgian flag carrier, Sabena and incorporating Richard Branson's Virgin Express airline along the way. Africa is our favourite continent and this is the airline to use to get from Europe to many of its darkest corners - via the nearest largish city !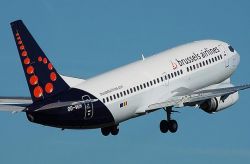 On long haul flights you are still able to choose between Business Class and economy cabins plus we suggest you check the fares in both classes as when the economy cabin gets nearly full the prices gets close to the business class fare. On European services - UK originating passengers can conveniently depart from Birmingham, Bristol, Manchester and Newcastle. As well as London Gatwick you can choose either low cost ticket with on-board snacks for purchase or a full service ticket including catering and newspapers.
Brussels Airlines plans more services to Africa and is an ideal candidate for Alternative Airlines type travellers; watch out for news items on this web site as their network expands.
Brussels Airlines increases frequency to Kiglai
Europe's leading carrier to Africa, Brussels airlines has added a 4th weekly service to the capitals of Rwanda, (Kigali) & and Kenya (Nairobi).
Brussels Airlines is launching a new service from Belfast to Brussels in April 2016!
Brussels Airlines is launching a new service from Belfast to Brussels in April 2016!
Brussels Airlines launches new route to Nantes from June 2016!
Brussels Airlines launches new route to Nantes in France from June 2016!
Brussels Airlines now offer new fully-flat business seats
Brussels Airlines has launched a new business class service which includes a new fully-flat business class seat.
New airline, Senegal Airlines starts, Brussels Airlines stops flights from DAkar
The new West African regional air carrier, Senegal Airlines, will begin flights on January 25 to other West African countries, including Mali, Ivory Coast and Burkina Faso.
READ MORE ABOUT BRUSSELS AIRLINES
How to pay
You can pay for your flights with Brussels Airlines in the currency and payment method of your choice when booking through Alternative Airlines.
We accept PayPal making flight purchases with Brussels Airlines easy and more secure for customers. PayPal is one of the leading forms of online payment, with more than 169 million accounts worldwide.