See our religious meal types page and vegetarian meal types page.
See our other special meal types pages.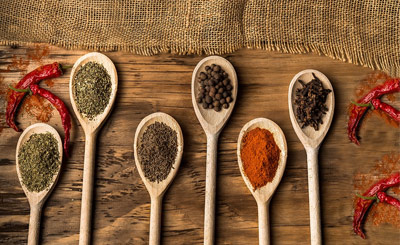 What is a Jain Airline Meal?
A Jain airline meal is a meal type provided by airlines that is suitable for people of the Jain community. The meal is a strictly vegan meal that excludes all animal products. Additionally, Jain meals don't contain any onion, garlic or other root vegetables. The meal is made with fruit and vegetables that grow above the ground and also uses a variety of Indian spices. The Jain meal falls under the category of 'religious meal' but can also sometimes be found under the 'vegetarian meal' type option too.
As a completely vegan meal type, the Jain meal can be used as an alternative for Vegans. However, because some vegan meals (VGML) might use root vegetables, we suggest that Jain people should not order a vegan meal.
---
What is the Jain Airline Meal Code?
The IATA airline meal code for a Jain meal is VJML, this stands for 'vegetarian Jain meal'. In rare circumstances, an airline might use the meal code meal JNML, which simply stands for 'Jain meal'. These meal types are no different and the JNML still completely excludes all animal products and root vegetables.
---
How do I order a Jain Airline meal?
To order a Jain meal post-booking, either contact us or the airline directly to add the meal type to your booking.
Some airlines will allow you to add a Jain meal to your itinerary at the time booking. At Alternative Airlines, you can always put in a request for a Jain meal at the time of booking. However, this is subject to availability from the airline.
---
What is an Example of a Jain Airline Meal?
A Jain airline meal will consist of either fruit or vegetables that grow above the ground and will be cooked with Indian spices. A Jain meal might consist of rice and dry beans, lentils or chickpeas cooked in an Indian curry sauce. This will be served with water, a bread roll and a dessert.
---
Are Jain Airline Meals Better?
Because of the variety of spices used in Jain meals, they can be quite flavoursome and tasty. However, we don't suggest ordering a Jain meal if you don't like fruit or vegetables.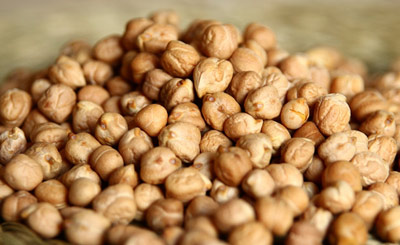 ---
Which airlines offer
Jain airline meals?
AIRLINE NAME
VEGETARIAN
JAIN MEAL
(VJML)
MIN HOUR BEFORE FLIGHT
FOR PREORDER
Adria Airways
-
-
Aegean Airlines
x
24
Aer Lingus
-
-
Aeroflot
x
36
Aerolineas Argentinas
-
-
Aeromexico
-
-
Air Astana
x
24
Air Baltic
-
-
Air Canada
x
24
Air China
x
48*
Air France
-
-
Air India
x
72
Air New Zealand
x
24
Air Serbia
x
48
Air Tahiti Nui
-
-
Air Transat
-
-
Aircalin
x
48
Alitalia
x
24
All Nippon Airways
x
24
American Airlines
-
-
Asiana Airlines
x
24
Austrian Airlines
x
48
Avianca
-
-
Azul Airlines
-
-
Bangkok Airways
x
24
British Airways
x
48
Brussels Airlines
x
48
Caribbean Airlines
-
-
Cathay Dragon
x
24
Cathay Pacific
x
24
China Airlines
x
24
China Eastern
x
24
China Southern
x
48
Condor Airlines
-
-
Copa Airlines
-
-
Croatia Airlines
-
-
Delta Airlines
-
-
Egyptair
-
-
EL AL
-
-
Emirates
x
24
Etihad
x
72
Eva Air
x
72
Finnair
-
-
Garuda Indonesia
x
24*
Gulf Air
x
24
Hainan Airlines
-
-
Hawaiian Airlines
-
-
Hong Kong Airlines
x
24
Iberia
x
24
Icelandair
-
-
Indigo
-
-
Jet Airways
x
24
Jetstar
-
-
KLM
-
48
Korean Air
x
24
La Compagnie
x
51
Lufthansa
x
24
Malaysia Airlines
x
24
Middle East Airlines (MEA)
x
24
Oman Air
x
24
Pakistan International Airlines
-
-
Philippine Airlines
x
48
Qantas
-
-
Qatar Airways
x
24
Royal Jordanian
-
-
SAS Scandinavian Airlines
-
-
Shenzhen Airlines
-
-
Silk Air
x
32
Singapore Airlines
x
24
South African Airways
x
48
Spicejet
x
24
Sri Lankan Airlines
x
48
Swiss International Airlines
x
24
TAP Portugal
-
-
Tarom Airlines
-
-
Thai Airways
-
-
Turkish Airlines
x
24
United Airlines
x
24*
Vietnam Airlines
x
24
Virgin Atlantic
x
48
Virgin Australia
x
48
Vistara
x
24
Xiamen Airlines
-
-
XL Airways
-
-
*Only available on flights to/from India