Search & Buy Alitalia Flights
Let's fly!

Select your payment method to view total prices including any payment fees:
Airlines will always try to sit children with their parents (subject to check-in)
Some airlines will allow travel for unaccompanied minors. Please email us to check.
The fare is based on the child's age on the date of travel.
More detailed information can be found here Traveling with children
Most airlines will let infants travel with their parent(s) for free. However some airlines will charge up to 10% of the adult ticket price. Click on 'Price Breakdown' to find out more.
If you are pregnant, but due before the flight departure date, please contact us once your baby is born and has a name. We can then add him/her to your ticket.
Infants will not be given a seat. The airlines expect parents to travel with them on their lap.
Airlines regard infants as being under 24 months old.
The fare is based on the child's age on the date of travel.
More detailed information can be found here Traveling with children

Buy
Alitalia

Flights

Book Fights Direct with Alitalia and Alternative Airlines
Make an Alitalia reservation and find some amazing deals with discounted Alitalia tickets at Alternative Airlines
---
About Alitalia
Alitalia is an Italian airline with its headquarters in Fiumicino, Rome, and its main hub at Leonardo Da Vinci Fiumicino Airport in the same city. Alitalia also operates smaller hubs at Milan - Milan Linate Airport and Milan Malpensa Airport. In 2014, Ethiad Airways announced a 49% acquisition stake in Alitalia. In 2015, one of Alitalia's subsidiaries, Volare, was merged with the airline.
Alitalia and their subsidiary airline, Atlitalia CityLiner have codeshare agreements with many airlines worldwide. As of October 2014 airlines including Aeroflot, Aeromexico, Air Berlin, All Nippon Airways, China Airlines, China Eastern Airlines, China Southern Airlines, Etihad Airways, Japan Airlines, TAP Portugal, Vietnam Airlines, Korean Air, Kuwait Airways, KLM and Croatia Airlines. In addition, Alitalia is a member of SkyTeam alliance.
In August 2016 it was reported that Alitalia were still in their continued chase to aquire a 49% share in Air Malta. The local Maltese media reported that Alitalia is to propose a four year-business plan to the Maltese government, outlining the Italian carriers vision for Air Malta between 2016 and 2020.
---
Alitalia In-flight Entertainment
Alitalia offers 100 TV programs, 100 music compilations, 80 movies, 35 kids programs and 28 interactive games for passengers to enjoy.
Alitalia MoviesTV
Check out the range of TV shows on board your Alitalia flight here. https://www.alitalia.com/en_gb/fly-alitalia/in-flight/entertainment.
Alitalia MoviesMovies
There's so many different movie choices on board your Alitalia flight. There's new releases, kids movies and other classics to choose from with Alitalia.
---
Alitalia Food
Alitalia Meal Options
Passengers in Alitalia Economy class can enjoy a snack on international flights under 3 hours, and a light meal on flights over 3 hours including items such as a sandwich and dessert. On longer flights up to 11 hours, there will be 2 meal services, one consisting of a starter, main and dessert and the second consisting of a snack or breakfast. For flights above 11 hours, the meal service will be as above with an added meal of a snack.
Premium Economy passengers can enjoy a selection of warm meals, breakfast and snacks. What exactly will be given is dependent on the flight schedule, time and destination.
For passengers in Business Class, the meals are inspired by Italian flavours, which will change seasonally in summer and winter. The choices of food offered also varies according to the length, time and destination of you flight. As a minimum, passengers on shorter flights will receive breakfast, or a pasta lunch or dinner.
Magnifica Class, or First Class, passengers will receive meals inspired by the finest italian cuisine and created by Gambero Rosso. Passengers will have three options to choose from; a Traditional Italian menu, a Healthy menu and a light menu.
Alitalia Special Dietary Requirements
Alitalia passengers who have special dietary requirements such as medical, dietary, religious or childrens meals can pre-order a special meal for their Alitalia flight. These meals have to be pre-ordered at least 24 hours before departure by contacting the customer center, or requested at the time of booking. The following are the special meals available to order:
Alitalia Drinks & Alcohol
All passengers will receive a drinks service with their meal, including both hot and cold drinks. Passengers in premium economy can enjoy selected fine wines, and each meal will be finished with a taste of limoncello. Business class and Magnifica passengers can enjoy a wider selection of wines from the onboard cellar, but also drinks from the regular service such as Lavazza coffee.
---
Alitalia Seat Selection
Alternative Airlines is now able to offer seat selection on all Alitalia flights! Passengers are now able to purchase the Alitalia flight of their choice and make their seat selection without ever leaving the Alternative Airlines site. Find out how to book your Alitalia seat today.
---
Where does Alitalia fly?
Currently Alitalia offers 102 destinations worldwide (as of August 2016), all operated on a variety of aircraft. The Italian carriers focus cities include Turin, Venice, Tirana and Palermo although they have a large fleet capable of flying to major airports all around the world with flights through Europe, to North and South America, the Middle East and Asia as well as the North of Africa. Specific countries that Alitalia fly to include Algeria, Argentina, Belgium, Brazil, Canada, Eygpt, France, Germany, Iran, Japan, Mexico, Netherlands, South Korea, Spain, United Arab Emirates, United Kingdom and United States.
---
Alitalia Frequent Flyer Program
Alitalia operates a frequent flyer program called MilleMiglia Program to reward regular passengers with Alitalia. This exclusive club provides benefits for flying miles with Alitalia. In addition, passengers can earn miles and request award tickets across the whole network operated by their new partners Etihad Regional, Air Serbia and Air Seychelles. The miles earned can be used to join or renew membership to the Exclusive Clubs.
Collect frequent flyer points quickly and easily with Alternative Airlines Enjoy the benefits of your chosen alliance. If you have not yet picked an Airline Alliance to join, check out our article to find out which frequent flyer program is best for you.
About Skyteam Alliance

SkyTeam Alliance is a leading global airline network, with 20 member airlines. SkyTeam alliance was founded in 2000 and now consists of member airlines such as Aerolineas Argentinas, AeroMexico, Air Europa, China Southern, Alitalia, China Airlines, Delta, Garuda Indonesia, Kenya Airways, KLM and others. SkyTeam Alliance network has nearly 16,323 daily flights, with 1,052 destinations in 177 countries. The Skyteam alliance was the last of three major airline alliances to be formed after Star Alliance and Oneworld, but have since grown to be the second largest alliance in the world, second to only the Star Alliance.
---
Alitalia Airlines Baggage Allowance
Alitalia baggage policy depends upon the destination, travel class and the ticket issue date and as such passengers may bring one or two pieces of baggage weighing no more than 23 or 32 kg. Alternative Airlines now offers customers the chance to book extra baggage when purchasing their Alitalia flight. Please contact Alternative Airlines if you have any questions about Alitalia baggage allowance.
Carry-on Baggage
Passengers are allowed one item of hand baggage weighing no more than 8 kg and measuring no more than 55 cm high, 35 cm wide and 25 cm deep.
Checked Baggage
On certain routes, if you fly Business on long-haul flights, there is a dedicated Chauffeur service that will take you to the airport on the day of departure and to your destination on arrival at no extra cost and in comfort and relaxation.
---
Book Alitalia Flights in English
Alternative Airlines allow booking of Alitalia flights in English. Alternative Airlines offers a secure and trustworthy service for booking and payment of flights, with English booking to ensure quality communication between you and Alitalia.
---
Alitalia Route Map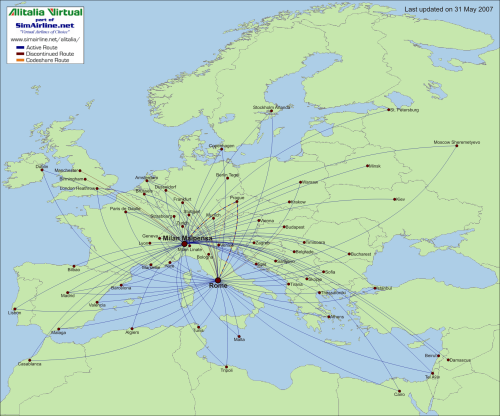 Alitalia Destinations
Milan

London
London

Rome
Amsterdam

Athens
Rome

Paris
Abu Dhabi

Milan
Dubai

Rome

---
Alitalia Fleet
In terms of aircraft, the Alitalia fleet includes Airbus A319, A320 and A321's. In addition Alitalia also operate using Boeing 777's.
Airbus A319-100
Airbus A321-100
Airbus A320-200
Boeing 777-200ER
Airbus A321-100
Boeing 777-300ER
---
Alitalia Airport Hub
Leonardo Da Vinci Fiumicino International Airport
Leonardo Da Vinci Fiumicino International Airport is Alitalia's hub airport and is located in Rome, Italy. It has 4 runaways and can handle nearly 40 million passengers every year. The airport also serves as a hub for Vueling, the Spanish low-cost carrier owned by IAG. Other airlines which fly to and from Leonardo Da Vinci Fiumincino International Airport include Austrian Airlines, Blue Air, Joon, British Airways, Croatia Airlines, easyJet, China Airlines, China Eastern Airlines, Egyptair, Fly Ernest, Finnair, Neos and Pegasus Airlines.
.

Alitalia Alternative Airlines
---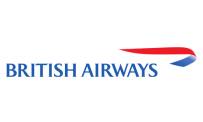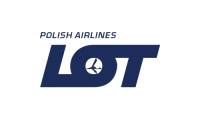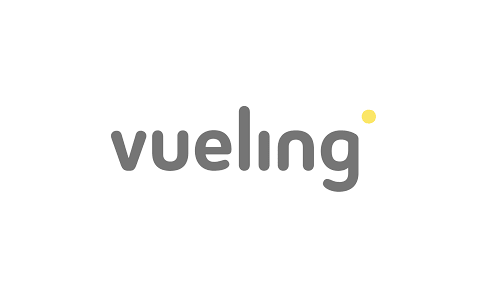 ---
Alitalia Airline News
15th May 2018
Alitalia and Royal Air Maroc to operate flights on each other's behalf
Royal Air Maroc and Aitalia have struck a codeshare partnership which will offer passengers a number of connections between Italy and Marocco. Alitalia has placed its flight code on a number of Royal Air Maroc flights. The Marroquin airline will operate services from Casablanca to a number of big Italian cities, including Rome and Milan, while also bringing the Italian carrier to a number of other destination within Morocco, including Marrakech, Errachidia and Beni Mellal.
Royal Air Maroc's flight code is also now placed on a number of Alitalia's flights, including the daily service between Casablanca and Rome. Alitalia will also operate the following routes from Rome on Royal Air Maroc's behalf: Brindisi, Bologna, Bari, Catania, Florence, Genova, Naples, Palermo, Pisa, Reggio Calabria, Lamezia Terma, Turin, Trieste, Venice and Verona.
25th May 2018
Blue Air to take over Alitalia's Turin - Reggio operations
Blue Air plans to launch a domestic Italian flight between Turin and Reggio, replacing the current flight run by Alitalia. Alitalia will terminate its Turin-Reggio di Calabria flights on May 31. The Romanian airline will use a B737-500 to carry passengers on the route rather than Alitalia's A319-100s. Blue Air currently operates 144 domestic Italian flights, with a base in Turin. Alitalia will also be terminating its Naples - Turin flight at the end of this month.
21st May 2018
Alitalia expand codeshare with China Airlines
Alitalia have agreed to expand their codeshare agreement with China Airlines. The expansion will see Aitalia operate a number of routes on China Airlines' behalf to and from Alitalia's airport hub, Leonardo da Vinci–Fiumicino Airport (FCO), Rome. The new codeshare has been effective from 17th May 2018 and includes the following routes:
Rome – Amsterdam
Rome – Catania
Rome – Florence
Rome – Frankfurt
Rome – London Heathrow
Rome – Milan Malpensa
Rome – Palermo
Rome – Venice
18th May 2018
Alitalia release list of operational changes from Rome for winter 2018/2019
Alitalia have released a list of changes to their winter 2018/19 schedule for long-haul services flying from Rome. Here is a breakdown of the changes that they're implementing:
Service from Rome and Buenos Aires Ezeiza will now be operated by 777-300ER in 2 of 7 weekly flights, replacing the 777-200ER. This is effective from 29th October 2018
The service between Rome and Male will now operate 4 times weekly, increasing from 3. It will operate with the A330-200. This route will also see additional flights during the Christmas period. This is effective as of 12th December 2018
Services from Rome to Rio de Janeiro have increased from 2 times a week to 3 times a week starting 28th October 2018.
Alitalia will now operate its Rome—Sao Paula Guarulhos service 14 times a week, rising from 11 times a week. This is effective from 28th October 2018.
The service between Rome and Seoul Incheon that will be introduced summer 2018 will remain running through the winter period.
29th March 2018
Alitalia launch flights to Mauritius
Alitalia's new service will start on 28th October 2018 with flights three times a week. Passengers will be able to fly from London via Rome to Mauritius for the whole winter season aboard Alitalia's Airbus A330 aircraft, offering three classes of service: Business, Premium Economy and Economy. Onboard services include newly redesigned cabin layouts, Wi-Fi connectivity and, natually, Italian cuisine. Alitalia's MilleMiglia members will be able to earn and redeem miles on the new flights.
Timetable
Route
Flight number
Time
Frequency
Rome - Mauritius
AZ 772
21.15 - #10.35
..3.5.7
Mauritius - Rome
AZ 773
12.25 - 20.20
1..4.6.
---