Search & Buy Air Seychelles Flights
Let's fly!

Select your payment method to view total prices including any payment fees:
Airlines will always try to sit children with their parents (subject to check-in)
Some airlines will allow travel for unaccompanied minors. Please email us to check.
The fare is based on the child's age on the date of travel.
More detailed information can be found here Traveling with children
Most airlines will let infants travel with their parent(s) for free. However some airlines will charge up to 10% of the adult ticket price. Click on 'Price Breakdown' to find out more.
If you are pregnant, but due before the flight departure date, please contact us once your baby is born and has a name. We can then add him/her to your ticket.
Infants will not be given a seat. The airlines expect parents to travel with them on their lap.
Airlines regard infants as being under 24 months old.
The fare is based on the child's age on the date of travel.
More detailed information can be found here Traveling with children
Buy
Air Seychelles

Flights

Search and Buy Air Seychelles Flights Online with Alternative Airlines
Flights to and from the Seychelles
Make an Air Seychelles reservation and find some amazing deals with discounted Air Seychelles tickets at Alternative Airlines
---
About Air Seychelles
Air Seychelles is the national airline of the Seychelles and is headquartered on the island of Mahe. Air Seychelles was established in 1978 and began long-haul flights in 1983.
Air Seychelles flies to many destinations including Abu Dhabi, Ahmedabad, Al Ain, Amman, Antananarivo, Athens, Bahrain, Beijing, Belgrade, Berlin, Bologna, Bordeaux, Brest, Praslin, Port Louis, Paris, Mumbai, Mahe, Johannesburg and Dar es Salaam.
The airline is part of Etihad Airways Partners which is a unique partnership between eight airlines, who joined together to offer you passengers more choice, with a combined network of over 350 destinations across six continents. This partnership between Etihad Airways, Alitalia, airberlin, Niki, Air Serbia, Jet Airways and Etihad Regional. In addition, Air Seychelles has codeshare agreements with Air France and South African Airways.

Air Seychelles is integrated with Etihad Guests, the award winning loyalty programme of Etihad Airways. Air Seychelles is currently 40% owned by Etihad Airways, the national airline of the United Arab Emirates and 60% by the Government of Seychelles. Air Seychelles have now signed a new codeshare deal with Air Madagascar that will have an impact in their connections with Abu Dhabi and Madagascar. The agreement is beneficial to both parties as they are part of the Vanilla Island organization, and an increase in connectivity means economic growth for both Islands as their economies are mainly tourism - dependant. Air Madagascar's main executive has claimed the agreement is inline with their goal as a company and also that local travelers will have more options to explore The Seychelles and Abu Dhabi.
In 2014, Air Seychelles received a prestigious four-star rating from Skytrax, as well as accolades for the Leading Business Class and Leading Cabin Crew in the Indian Ocean from the World Travel Awards. Air Seychelles' fleet consists of Airbus A320s, Airbus A330 and DHC-6 Series 300 Twin Otter. In March 2016, Air Seychelles switched to its new Sabre reservation and check-in platform at Mahe International and Praslin Airports. In addition, in February 2016, Air Seychelles launched a new weekly service between Mahe and Beijing using its single 254-seat A330.
---
Frequent Flyer Program
Air Seychelles Plus Programme members can now benefit with improved benefits, services and flexibility.
---
Air Seychelles Promo codes and Promotions
Save money with Air Seychelles promo codes with Alternative Airlines. Pay your Air Seychelles flights using PayPal and Alternative Airlines and you can save with the range of voucher codes that are on offer for all flights!
---
---
Air Seychelles News
7th June 2018
Air Seychelles orders A320neo
Air Seychelles (HM, Mahé) has ordered an A320neo from Airbus (AIB, Toulouse Blagnac) as part of its ongoing restructuring and turnaround plan.

The carrier said in a statement the CFM International LEAP 1A-powered aircraft will deliver during the second half of 2019 and will enable it to increase capacity on its Johannesburg O.R. Tambo and Mumbai Int'l routes while at the same time reduce its operating costs through reduced fuel burn.

"To position Air Seychelles as the airline of choice within the Indian Ocean, we need to ensure that the business is aligned with the demands of the markets in which we operate today," airline Chief Executive Officer, Remco Althuis, said. "Hence as part of the strategic plan, this new order will not only enable the airline to gradually replace its existing jet fleet with modern new aircraft, but it will also enable Air Seychelles to further strengthen its business by operating in a more efficient manner."

As part of its cost-cutting drive, Air Seychelles ended longhaul, widebody operations with its pair of A330-200s having since been phased-out. As it stands, its fleet entails two A320-200s and six DHC-6-400s used to run domestic island-hopper flights as well as services to Abu Dhabi Int'l, Mauritius, Mumbai, and Johannesburg.

In tandem with the capacity cut, Air Seychelles has also reduced its head-count with 126 staff to be made redundant instead of the 174 announced earlier this year.

"We have just informed those that are being made redundant that they will receive their final letter with all their dues calculated. We have considered a five-month package including the allowances," Althuis was quoted by the Seychelles News Agency.
1st May 2018
Air Seychelles develop new strategic plan
Air Seychelles' have made the exectutive decision to suspend their services to Paris and Antananarivo. The suspension of flights to the French and Malagasy capitals is part of the new strategic transformation plan aimed at ensuring the long-term profitability and sustainability of Air Seychelles. All Air Seychelles customers scheduled to fly on the two routes beyond that date will be re-accommodated on other flights and will be notified of the changes to their itineraries. This refocussing may also include a reduced workforce, losing alsmost 200 people in th restructuring process.
6th March 2018
Air Seychelles partners with CarTrawler
Air Seychelles has teamed up with the travel technology platform, CarTrawler, to provide its passengers with car hire and ground transportation options. CarTrawler's technology will enable guests travelling with Air Seychelles to book car rentals, hotel and airport transfers, and other modes of ground transport through the carrier's official website. This technology is already used by hundreds of other airlines world-wide. It will be available within all markets where Air Seychelles operates, including Mahé and Praslin.
Remco Althuis, CEO, Air Seychelles, commented, "Our strategic partnership with CarTrawler will better meet the needs of our guests, who are increasingly looking for a one-stop-shop where they can book their flights, hotels and ground transport. Air Seychelles is looking to move into this direction and our partnership with CarTrawler is the first step in the process."
24th January 2018
Air Seychelles to drop Paris, Madagascar flights, re-focus on domestic market
As of April 24, Air Seychelles will suspend all flights to Paris and Antananarivo.
Seychelles' national carrier announced on Tuesday the cancellation of two international flights in April, including its Paris flight, which accounts for 30 percent of the airline's passenger revenue.
The scaling and pivot to the domestic market means an unspecified number of employees will lose their job
As of April 24, Air Seychelles will suspend all flights to Paris, the French capital and Antananarivo, Madagascar.
The national carrier faces more international competition. British Airways is expected to start operating to Seychelles in March. This will be followed by Air France's subsidiary – Joon – and Swiss Edelweiss Air in May and September respectively.
The chief executive of Air Seychelles, Remco Althuis, said that these new operations, coupled with the nine other airlines already operating in the island nation, "will create an overcapacity of inbound seats to Seychelles, leading to reduced airfares and this will put a lot of pressure on our Paris operation."
"This represents a major challenge to the company as Paris accounts for approximately 30 percent of our total passenger revenue at air Seychelles," said Althuis.
The flight to Antananarivo will be discontinued due to its high dependence on the Paris feed. Additionally, Air Seychelles will stop leasing two Airbus A330 aircraft.
With these cancellations, the airline will have to reduce its workforce in cabin crew and pilots. Expatriate pilots are expected to be affected first.
"This has been a difficult choice for us to make but it is necessary if Air Seychelles is to continue to serve the people and economy of Seychelles in a way that is both profitable and sustainable," said Althuis.
The exact number of staff to be affected is yet to be announced. During the coming months, the airline management team will be working closely with the Supervisory Board, Etihad Airways and the Government of Seychelles to preserve as many jobs as possible and provide assistance to staff.
Air Seychelles will concentrate on developing its domestic operations and regional flights to Mauritius, Johannesburg, Abu Dhabi and Mumbai.
"Doing so will enable us to concentrate on more profitable areas of the business, while people in Seychelles will continue to have non-stop access to France and wider Europe through airlines that can operate at more efficient international scale than Air Seychelles," said Althuis.
The airline will also focus on domestic services mainly the inter-island flights between Mahe and Praslin, scenic flight packages and island charters. Air Seychelles will also strengthen non-airline service areas and these include ground handling, cargo handling and engineering.
In 2019, the airline will replace its regional fleet of two Airbus A320 with next-generation narrow-bodied aircrafts to enable Air Seychelles to operate more competitively.
The Minister for Civil Aviation, Maurice Loustau-Lalanne said that "it is important that we take these tough but necessary steps at this time to safeguard the future of Air Seychelles."
He remains confident that "with the full support of its stakeholders, our flag carrier will adapt to the winds of change."
19th December 2017
Air Seychelles to start new series of charter flights to Chengdu on December 26
Air Seychelles has announced that it will be starting a new series of weekly charter flights between China and Seychelles in December, 2017.
The national airline will operate 13 return flights between the city of Chengdu in Southwest China and the Seychelles' main island Mahé, from December 26, 2017 to March 20, 2018.
Chengdu — the capital of China's Sichuan province — with a population of over 14 million people, is one of the main emerging outbound tourism cities.
The flights will be operated by a wide-body Airbus A330 aircraft, providing convenient weekly connections for business and leisure travellers.
Subject to regulatory approval, the flights are set to depart Seychelles at 11.25am on Tuesdays, arriving in Chengdu early on Wednesday at 00.25am.
The return flight will take-off from Chengdu at 1.30am on Wednesdays arriving in Seychelles at 6.30am the same day. The flight time is approximately nine hours.
Air Seychelles said it has partnered with Beijing Tongxing Aviation Services to bring these charter flights to the travelling public.
The airline's Chief Executive, Roy Kinnear, said the new series of charter flights from Chengdu, will offer more than 6,500 return seats between China and Seychelles over the next four months.
"The growth in outbound tourism from China has created strong travel demand to Seychelles, and we are excited to work hand-in-hand with Beijing Tongxing Aviation Services to provide greater accessibility for Chinese travellers looking to discover our islands," said Mr Kinnear.
According to the National Bureau of Statistics, China has sent 11,596 visitors to Seychelles up to December 3 this year. This represents a 17 percent drop in Chinese visitors when compared to last year.
In spite of the drop, China remains a relatively new, but valued market, which the Seychelles Tourism Board is working to develop to its full potential.
The Chief Executive of the Seychelles Tourism Board (STB) Sherin Francis said: "The flight should work in our advantage as one of the drawback in our strategy for developing China is having direct air access with the important cities in China."
It is important to note that STB launched a new marketing strategy in China, in May this year, targeting the more travel savvy visitors from the first tier cities of Beijing, Shanghai, Guangzhou, Shenzhen and Chengdu, with their supporting second tier cities.
15th July 2017
Air Seychelles launches scenic flights
The Seychelles' national airline is now offering scenic flights at low altitudes, allowing guests a bird's-eye view of Seychelles' main island Mahé and its surrounds. The 30-minute flights depart from Seychelles International Airport, with two itineraries – North Mahé and South Mahé – available.
Available daily between 1330 to 1500, the service is operated on a Twin Otter DHC-6 400 aircraft with 19 seats, of which 11 are window seats.
Flights have to be booked 24 hours in advance and will be sold on a charter basis instead of individual seats.
Air Seychelles is currently working with the travel trade and DMCs to distribute the new product. Guests wanting to avail of the experience can book their scenic flights with local DMCs as well as directly with Air Seychelles. DMCs can also choose to have a guide accompany the guests on the scenic tours.
15th July 2017
Air Seychelles to suspend operations between Durban and Seychelles
Air Seychelles has taken the decision to suspend its service between Durban and Seychelles, effective 27 July, 2017. The performance of the twice-weekly operation and its contribution to inbound tourism in the Seychelles did not meet company expectations. Guests booked on flights to and from Durban's King Shaka International Airport beyond 27 July, 2017 will be reprotected on Air Seychelles' Johannesburg flights, which are operating as per normal schedule. In addition, business and leisure travellers will still be able to travel easily from Durban to Seychelles via a short stop in Johannesburg, thanks to a codeshare agreement with South African Airways.
11th July 2017
Air Seychelles wins 'Indian Ocean's Leading Airline' at World Travel Awards
Air Seychelles, the national carrier of the archipelago, has won four awards including the 'Indian Ocean's Leading Airline' at the World Travel Awards for the Indian Ocean.
The airline won the "Indian Ocean's Leading Airline – Business Class," "Indian Ocean's Leading Cabin Crew" and, for the first time, "Indian Ocean's Leading Airline Brand" at the ceremony in the Maldives on Sunday.
Kinnear added that "To win the four World Travel Awards is simply phenomenal and makes me extremely proud of our team at Air Seychelles. We operate in an extremely competitive environment and very often outpunch our weight compared to many larger operators."
The Air Seychelles chief executive said the company will continue to stay focused on service improvements, developing a sustainably profitable airline and offering opportunities for career progression within the airline.
The Minister of Tourism, Civil Aviation, Ports and Marine, Maurice Loustau-Lalanne said, "We are delighted that Air Seychelles has continued its winning streak at the World Travel Awards, picking up the title for leading airline in the Indian Ocean for the third year running."
Loustau-Lalanne said Air Seychelles had taken many strides forward over the past year, connecting Mahe, the main island, to new international markets and bolstering its domestic operations in the archipelago. "Its success illustrates how far a boutique airline can go when it has a strong vision and a team committed to success," added the minister.
Considered the Oscars of the travel industry, the World Travel Awards was formed in 1993 to reward and celebrate excellence across all key sectors of the travel, tourism and hospitality industries. Today it is a brand recognised globally as the ultimate hallmark of industry excellence.
This year, the World Travel Award is celebrating its 24th anniversary, and as is customary every year, it is on a grand tour which is a series of regional gala ceremonies.
Air Seychelles was established in 1978 and began long-haul service in 1983. The airline maintains a strategic partnership with Abu Dhabi's Etihad Airway, which bought a 40 percent stake in the company in 2012.
2nd June 2017
Air Seychelles introduces Creole music channels by DJ EZY D
Air Seychelles has today introduced a new music channel onboard its flights dedicated to creole music.
Dubbed "Sounds of Seychelles", the new channel features a two-hour mix produced and presented by Daniel Vadivello, otherwise known as DJ Ezy D, one of the most popular DJs and entertainers on the island archipelago.
1st June 2017
Air Seychelles Cabin Crew community - Host fun-filled day at school of exceptional child
Air Seychelles Cabin Crew Community has organized a fun day of games and activities for 70 children at the School of Exceptional Child to mark International Children's Day. The Air Seychelles cabin crew and pilots, all dressed in full uniforms, joined the children at the school assembly at 8.30am to sing hymns.
April 2017
Air Seychelles launched two new routes to destinations, Durban and Dusseldorf
The shorter 3,776-kilometre route to Durban will operate on Thursdays and Saturdays using the Etihad Airways Partner airline's 136-seat A320 fleet, of which it currently has two. The airline already serves Johannesburg in South Africa with five weekly flights.
The longer 7,741-kilometre sector to Germany will depart the Seychelles on Thursdays and Sundays, returning on Fridays and Mondays. This service will be flown by the airline's A330-200s, of which it now has two, the second having been delivered in March of this year. Düsseldorf becomes the carrier's second destination in Europe after Paris CDG.
Apirl 2017
Air Seychelles expanded its European codeshare coverage at the launch of summer 2017 schedule. This includes new codeshare routes by Airberlin, Air France and Air Serbia. Recently added new codeshare routes as follow.


Air Seychelles operated by airberlin
Dusseldorf – Berlin Tegel
Dusseldorf – Copenhagen
Dusseldorf – Munich
Air Seychelles operated by Air France
Paris CDG – London Heathrow

Air Seychelles operated by Air Serbia
Belgrade – Amsterdam
Belgrade – Dusseldorf
Belgrade – Vienna
March 2017
Air Seychelles announced it had welcomed the first of two new Twin Otter DHC-6 400 aircraft into its domestic fleet. In late 2016, the national airline of the Republic of Seychelles announced plans to undergo a major fleet expansion to significantly enhance its services and strengthen its regional network this year. Twin Otter aircraft are ideal and extremely reliable for the tropical environment of Seychelles. Air Seychelles believes that Praslin and Farquhar aircraft will serve the airline's business and guests for many years to come. The airline also promoted five pilots in its domestic operations to the rank of Captain. Its strong pilot development programme sees a career path for Seychollois nationals progressing through First Officer to Captains on the Twin Otter aircraft and then onwards onto the Airbus Jet fleet. The new aircraft is set to replace an older Twin Otter and will be joined later by a DHC-6 400 turboprop Twin Otter named "Isle of Farquhar" after Farquhar, an outer island of Seychelles.
March 2017
Air Seychelles announced it had received a new aircraft. In late 2016, the national airline of the Republic of Seychelles announced plans to undergo a major fleet expansion to significantly enhance its services and strengthen its regional network this year. The new aircraft named Praslin after the second-largest island in Seychelles was welcomed by a delegation of government, tourism and airline officials. The new Twin Otter aircraft will enable the airline increase its number of flights by 12 per cent, providing more connectivity and convenience for residents and tourists in Seychelles. Praslin will replace an older Twin Otter aircraft and will be joined later by another DHC-6 400 turboprop called Farquhar. Twin Otter aircraft are ideal and extremely reliable for the tropical environment of Seychelles. Air Seychelles believes that Praslin and Farquhar aircraft will serve the airline's business and guests for many years to come.
February 2017
Air Seychelles launched the new route from the Seychelles to Durban. Air Seychelles will now compete directly with Air Mauritius for 'bums on seats'. Port Louis was once the popular stopover to India and favorite resort destination for all-race South Africans. Air Seychelles, flying five times a week out of OR Tambo International Airport, has flown 10 000 South Africans to Mahe, the island's capital, an almost 20% increase last year.
May 2017
Air Seychelles announced a record strong first quarter of 2017 by carrying 143,761 passengers, representing an increase of 12.4 per cent over the results achieved during the same period in 2016 (127,923 passengers).The airline's domestic operations made a strong contribution to the Q1 2017 results, with passenger volumes rising 13.7 per cent year-on-year, to 55,431.This growth in domestic traffic was driven by Air Seychelles ramping up the daily frequency of interisland flights between Mahé and Praslin, offering more travel options for residents, day-trippers and tourists arriving on international flights to Seychelles. March was a particularly strong month for the flag carrier, with more than 20,271 passengers travelling on its domestic flights. On its international network, Air Seychelles saw passenger numbers grow by 11.5 per cent, to 88,330. The busiest origin-and-destination routes were Seychelles-Abu Dhabi and Seychelles-Johannesburg.
---
Route Map
Popular Routes
Mahe

Copenhagen
Male

Berlin
Stockholm

Mahe
Mumabi

Antananarivo
Mahe

Johannesburg
Amman

Johannesburg

---
The Fleet
DHC-6 Series 300 Twin Otter
---
Seychelles International Airport
HUB Airport
Seychelles International Airport is an airport located on the island of Mahe. The airport is the hub airport of Air Seychelles. Air Austral, Air Seychelles, Condor, Emirates, Ethiopian Airlines, Etihad Airways, Kenya Airways and SriLankan Airlines also flies to Seychelles International Airport. Airlines such as Mihin Lanka used to fly to this airport, however it unfortunately ceased operations in 2016.

---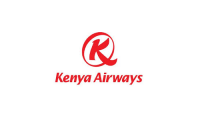 ---