Buy
Air Austral

Flights

Search and Buy Air Austral Flights with Alternative Airlines
Make an Air Austral reservation and find some amazing deals with discounted Air Austral tickets at Alternative Airlines
---
About
Air Austral is a French airline with its headquarters at Roland Garros Airport in Sainte-Marie, Réunion, France.
Air Austral flies to many destinations including Saint Denis, Saint Pierre, Moroni, Paris, Chennai, Antananarivo, Nosy Be, Toamasina, Dzaoudzi, Mahe, Johannesburg and Bangkok.
For passengers who want to explore this part of the Indian Ocean Air Austral is a great choice. The airline's main base of flight operations is Roland Garros Airport.
Air Austral operates scheduled services from Réunion to metropolitan France, South Africa, Thailand, India and a number of destinations in the Indian Ocean. The airline also operates to the Comores, Madagascar, France, Thailand, South Africa, Seychelles and Mauritius giving a total of 18 airports on it's network Air Austral Indian Ocean Flights.
With Paris being the European gateway to Reunion (which is where Air Austral are based) passengers have to travel via Charles de Gaulle in order to get there.
Air Austral's fleet consists of ATR 72s, Boeing 737s and Boeing 777s.
One of Air Austral's partners is EWA Air which is their airline subsidiary in Mayotte. In connection with Air Austral flights Reunion-Dzaoudzi, EWA serves with the ATR 72-500.
---
Class Fares

Air Austral offers three types of classes:
Economy
Eco-Premium
Club Austral Business
---
Baggage
Air Austral are entitled to a free checked baggage allowance:
Loisirs is entitled to 25kg
Comfort: 35kg
Club Austral: 40kg on long-haul flights.
For Regional flights, passengers are entitled to the same allowance in Loisirs and Club Austral and 30kg in Comfort.
---
Frequent Flyer Program
Air Austral operates a frequent flyer program called Capricorn to reward regular passengers with the airline.
---
News
8th June 2018
Air Austral & Air Madagascar in Strategic Partnership
The new Air Austral and Air Madagascar strategic partnership is being seen as a move for a new force in the Indian Ocean. It was on the 30th November of last year that Air Austral entered into a partnership with Air Madagascar with 409% shares.
In the arena when competition has been intensifying on the run Paris - La Reunion, Air Austral has been developing a strategy of diversification to be better positioned as the leader on the Indian Ocean Route.

With this partnership Air Austral is planning to reinforce its regional network with added services to new Madagascar airports and will be able to offer a more comprehensive network in the Indian Ocean with flights programmed to Mauritius, Seychelles, Mayotte over and above Madagascar.

Congratulations to Air Austral and Air Madagascar in this consolidation of resources. The Indian Ocean Vanilla Islands is in need of better air connectivity to be able to continue the development of two or three island holiday packages for key tourism source markets.
15th May 2018
Air Austral to start using fuel-saving app
French airline, Air Austral, has singed an agreement with Panasonic and Safety Line to use a fuel-saving app called OptiClimb. Created by Safety Line, OptiClimb is a software program designed to reduce fuel consumption during the climb phase of a flight.
Air Austral currently operates between 14 different countries, so partnering itself with this software will hopefully have great enviornmental and economic benefits.
16th March 2018
Air Austral to charter a Hifly aircraft for the upcoming months
Air Austral will carter an Airbus A330-200 from Hifly as part of a maintenance operation. This mandatory grounding was planned for the low season so as to impede as few people as possible and maximise the impacts on its program. Air Aurstral maintains its flight schedule and recommends that its passengers take the necessary precautions so that they can arrive at their airports before check-in time.
6th December 2017
Air Austral accedes to Air Madagascar's shareholding
Air Austral (UU, St. Denis de la Réunion) has completed its accession to Air Madagascar's share capital following the signing of an equity purchase agreement on Thursday, November 30.

Under the terms of the deal, Air Austral will acquire a 49.41% stake in the Malagasy carrier for USD40 million with the Malagasy state retaining a majority 50.59% shareholding.

According to a government release, Air Austral's contribution is broken into three tranches; the first entails USD10 million needed to acquire a 39.04% stake in Air Madagascar and which has now been paid in. The second tranche of USD5 million will take its equity stake to the 49.41% agreed to while the remaining USD25 million will be used to recapitalize Air Madagascar's operations.

For its part, the Malagasy state covered the airline's MGA303 billion Malagasy Ariary (USD94.4 million) worth of legacy debts. As such, following this disbursement, Antananarivo will no longer support the airline from its 2018 budget onwards.

As majority shareholder, the Malagasy state has appointed Herivelo Andriamanga as Chairman of the Board along with three of the seven board members namely Thierry Rakotoarison, Eric Koller and General Didier Gérard Paza.

For its part, Air Austral has nominated Didier Robert (President of shareholder Sematra), Marie Joseph Male (President And CEO of Air Austral), and Dominique Dufour, (Secretary General of Air Austral) as its representatives.

Air Austral aims to revamp Air Madagascar's fortunes via a two-phased business plan. The first phase entails a three-year turnaround period wherein the Malagasy airline will be put back on its feet while the second phase is will focus on long-term sustainable growth. Under the plan, Air Madagascar will reach a fleet of fourteen aircraft in 2020, growing to seventeen in 2023, while establishing a separate carrier focussing on domestic short-haul services.
Source: ch-aviation
23rd October 2017
Air Austral adds Marseille link
Air Austral commenced services between Reunion (RUN) and Marseille (MRS) on 12 October. Flights on the 8,795-kilometre sector will operate up to twice-weekly (Mondays and Thursdays) on the airline's 777-300s. XL Airways France offers the direct competition, with it currently serving the airport pair twice-weekly, although its frequency drops to once weekly at the end of October. Marseille is the second French destination served by Air Austral from Reunion, with the other being Paris CDG. See how Marseille Airport's FTWA compares to others from around the world.
10th October 2017
Air Austral signs agreement to take 49% of Air Madagascar
Reunion-based Air Austral has finalized its equity joint venture with Air Madagascar, agreeing to take a 49% stake alongside the Madagascan government which will maintain a controlling 51% shareholding.
Air Austral, which is already partnered with Air Madagascar through the Vanilla Alliance, was selected as Air Madagascar's preferred partner in March after beating a rival short-listed bid from Star Alliance carrier Ethiopian Airlines.
In a joint press release, the two airlines said the MOU was firmed Oct. 9, cementing the terms and conditions for the joint venture. They said this marks the start of an "interim phase." The strategic partnership will be fully finalized at the end of October, when Air Austral acquires 49% of Air Madagascar, closing the deal.
Air Madagascar will go through a two-stage turnaround over the next 10 years. During the first three years, Air Madagascar is aiming to recover and to lay foundations for future growth. After this, the airline will go through a growth phase, expanding its fleet and opening new routes.
Air Austral CEO and former SkyTeam managing director Marie-Joseph Malé said the two companies have spent six months refining their business plan. "We are now more determined than ever to join forces for our development and to strengthen our positions in the Indian Ocean," Malé said.
Malé added that the agreement marks a turning point for the two companies, but he cautioned that there is still a lot of complex work to be done. Under the joint venture, the two airlines will focus on regional development and traffic growth.
The Madagascan government will continue to hold 51% of its national carrier and has committed to upgrading local airport infrastructure.
Air Austral will select Air Madagascar's CEO and will be responsible for day-to-day operations, but the government will appoint the chairman. Air Austral has also committed to invest $40 million in its new partner.
More than 30 companies were interested in a strategic partnership with Air Madagascar, although only seven of these were pre-qualified to submit an offer.
Air Austral and Air Madagascar are both Indian Ocean carriers. They are also joined together through the Vanilla Alliance, alongside Air Mauritius and Air Seychelles.
---
Route Map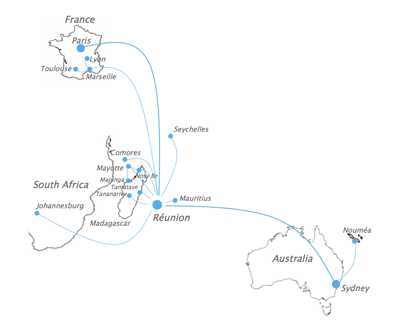 Popular Routes
Paris

Turin
Paris

Barcelona
Paris

Billund
Amsterdam

Paris
Manchester

Paris
Antananarivo

Saint-Denis

---
The Fleet
ATR 72-500
Boeing 777-300ER
---
Roland Garros Airport
HUB Airport
Roland Garros Airport formerly known as Gillot Airport, is located in Sainte-Marie on Réunion. The airport is 7 kilometres east of Saint-Denis and it is named for the French aviator Roland Garros who was born in Saint-Denis.
Airlines that fly from and to Roland Garros Airport include Air France, Air Madagascar and Air Mauritius.

---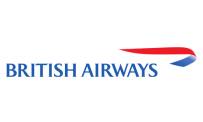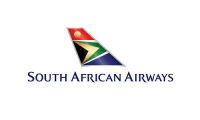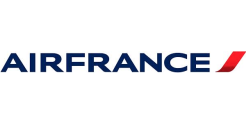 ---
Book Flights with Air Austral
Make an Air Austral reservation and find some amazing deals with discounted Air Austral tickets at Alternative Airlines. Air Austral flies to many destinations worldwide, offering a cost effective and safe service to all its passengers. Let Alternative Airlines help find you cheap Air Austral tickets and make international and domestic flight reservations on Air Austral today.
Browse the most popular Air Austral flight routes to cities worldwide. Alternative Airlines can help you make reservations on Air Austral for international flights to lots of destinations. Use the following list of routes to help you plan your next flight. Book Air Austral flights on Alternative Airlines to save big! Alternative Airlines is an online travel agency, specialising in booking lesser known airlines and remote destinations.
Alternative Airlines is an Online Travel Agency bonded by the International Air Transport Association (IATA). We specialise in finding the best available fares on the widest range of airlines and making them available to you online, with prices in the currency of your choice.
Alternative Airlines handles all your travel arrangements and payments, complete with ticketed confirmation. We do not direct you to other websites or service providers.
We help you through the process. This is what makes us Alternative Airlines.
Browse for flights, find some amazing deals, make a reservation and pay in the currency of your choice today with Alternative Airlines.
Let Alternative Airlines help find you the best prices and make international and domestic flight reservations with us today.
Join the Alternative Airlines Members Club and get £100.00 back on your 5th booking with Alternative Airlines. You will have insight to many benefits and exclusive deals on over 650 airlines. Click on the Members section on the Alternative Airlines website for more information and join today.
We are open every day from 8am until 8pm (UK local time).
Air Austral are based in St Denis on the Indian Ocean island of Reunion and operates to 18 local, regional and long haul destinations in Europe, Asia, Australia and New Caledonia. Air Austral Flights Air Austral has been operating almost 30 years and has developed from a small local airline, based on the tiny island of Reunion who operated to just a few airports in the region, to an airline of international standard and sound reputation. The airline was originally called Reunion Air Service but was renamed in 1987 to Air Reunion and in 1990 became Air Austral. The airline operates a fleet of aircraft suited to it's varied destinations ranging from the Boeing 777-200ER which is utilised on long haul flights and the Boeing 737 and ATR72 which operate the short/medium length local/regional services. Air Austral commenced services to Sydney in Australia and Noumea in New Caledonia in 2009 and will take delivery of two more B777's which will be used on these two new routes. The airline operates also operates to the Comores, Madagascar, France, Thailand, South Africa, Seychelles and Mauritius giving a total of 18 airports on it's network. Air Austral Indian Ocean Flights. With Paris being the European gateway to Reunion (which is where Air Austral are based) passengers have to travel via Charles de Gaulle in order to get there. For passengers who want to explore this part of the Indian Ocean Air Austral is a great choice. Reunion is a French Department and is just like being in France but thousands of miles away-the weather is better too. The Euro is the currency so start saving now! From Roland Garros Airport in St Denis intrepid travellers can easily reach Mayotte, Comores, Madagascar and the more tourist orientated islands of the Seychelles and Mauritius. Discover the diversity of Madagascar with deserted beaches, untouched rain forest or go to the highlands. Mayotte and the Comores are but a short distance away where there is so much to see and many places explore that you will want to extend your trip to take it all in ! Air Austral operates a fleet of modern aircraft for your flying comfort. Air Austral operates fleet of seven Boeing 777-200ER, 737-500 and ATR72-500 aircraft and has two more 777's on order. On their Longhaul routes (B 777) Air Austral offer 18 Business Class seats, 40 seats in their Premium Economy Cabin and 384 seats in Economy Class. Air Austral are planning to launch their Club Austral Cabin which will feature 18 lie flat leather seats. Each seat will have video on demand and 63" seat pitch.
READ MORE ABOUT AIR AUSTRAL
How to pay
You can pay for your flights with Air Austral in the currency and payment method of your choice when booking through Alternative Airlines.
We accept PayPal making flight purchases with Air Austral easy and more secure for customers. PayPal is one of the leading forms of online payment, with more than 169 million accounts worldwide.