Japan Air Commuter Reservations with Alternative Airlines
Flights to and from Japan
Make a Japan Air Commuter Booking and Find Some Amazing Deals
---
About Japan Air Commuter
Japan Air Commuter Company Ltd., is an airline based in Kirishima, Kagoshima Prefecture, Japan. This Japanese airline was founded in 1983 and is a member of the Oneworld Alliance. It is part owned by Japan Airlines, and runs feeder services for this company. Read more about what a commuter flight is here.
---
Japan Air Commuter Baggage
Carry-on Baggage
Japan Air Commuter allow one personal item, for example a handbag or laptop case, plus one carry-on bag measuring no more than 45 x 35 x 20 cm. The combined total of these items must weigh no more than 10kg.
Checked Baggage
Checked baggage for Japan Air Commuter flights should fir within 203cm for the combined dimensions of length, width and height. The baggage must be within the weight restrictions of 32kg. Japan Air Commuter may not necessarily include this as free baggage, so be sure to check your ticket or booking to see what you are allowed or purchase additional baggage.
---
Japan Air Commuter Destinations
Japan Air Commuter currently fly to the following destinations:
Tanegashima
Yakushima
Kikai Island
Amami Oshima
Tokunoshima
Okinoerobu
Yoron Islands
Tajima
Oki
Kagoshima
Osaka(Itami)
Fukuoka
Izumo
Matsuyama
---
Alternative Airlines to Japan Air Commuter
Please click on the logos below to find out more about airlines that fly similar routes to Japan Air Commuter:
---

Japan Air Commuter Hub Airport
Osaka International Airport
Osaka International Airport (大阪国際空港), commonly referred to as Itami Airport is located in the Kansai region in Japan and opened in 1939. Although otherwise named, the airport operates only to domestic destinations due to Kansai International Airport taking over the area's international flights in 1994.
In 2006, Itami was announced as Japan's third busiest airport, and the busiest in the Kansai region. In addition, in 2015 it saw 14.5 million passengers, across 139,000 aircraft. The airport is the hub for All Nippon Airways and Japan Airlines, but also runs services for airlines such as Skymark Airlines.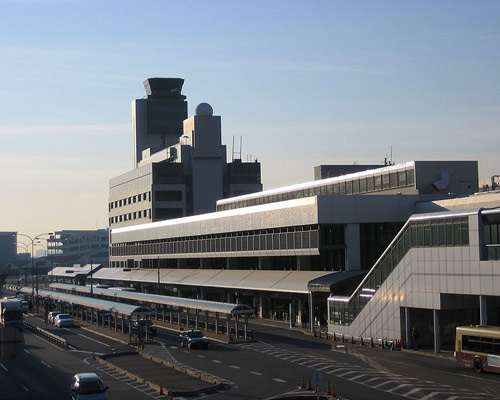 Photo Accreditation: Joe Jones