Search & Buy All Nippon Airways (ANA) Flights
Airlines will always try to sit children with their parents (subject to check-in)
Some airlines will allow travel for unaccompanied minors. Please email us to check.
The fare is based on the child's age on the date of travel.
More detailed information can be found here Traveling with children
Most airlines will let infants travel with their parent(s) for free. However some airlines will charge up to 10% of the adult ticket price. Click on 'Price Breakdown' to find out more.
If you are pregnant, but due before the flight departure date, please contact us once your baby is born and has a name. We can then add him/her to your ticket.
Infants will not be given a seat. The airlines expect parents to travel with them on their lap.
Airlines regard infants as being under 24 months old.
The fare is based on the child's age on the date of travel.
More detailed information can be found here Traveling with children
Buy
All Nippon Airways (ANA)

Flights
Search and Buy All Nippon Airways (ANA) Flights with Alternative Airlines
Make an All Nippon Airways reservation and find some amazing deals with discounted flight tickets at Alternative Airlines
---
About ANA
ANA airlines, also known as, All Nippon Airways or Zennikkū (全日空), is the second largest airline in Japan and is headquartered in Shiodome City Center in Tokyo, Japan. ANA's hubs are based at Narita International Airport, Tokyo and Kansai International Airport, Osaka.
The airline was funded in 1952 and currently operates services to both domestic and international destinations. ANA currently controls many subsidaries such as ANA Wings and Air Japan.
---
ANA Baggage Allowance
Carry-on Baggage Allowance
International Flights
Each passenger can bring one piece of luggage with them when boarding.
The item must be of a total, maximum weight of 10kg (22kb), and have total linear dimensions of no more than 115cm (45 in), where the length of each side should not exceed 55cm x 40cm x 25cm (22 in x 16 in x 10 in), including handle and wheels.
Domestic Flights
Each passenger can bring one bag with them when boarding the aircraft.
The item must be of a maximum total weight of 10kg.
For aircraft with 100 seats or more, the bag must have total linear dimensions of 11cm, and for aircraft with less than 100 seats, the total linear dimensions of the bag must be no more than 100cm.
Checked Baggage Allowance
International Flights
Economy Class (including Premium Economy): Up to 2 pieces, with total linear dimensions per itemof no more than 158cm, including wheels and handle. Maximum weight of all free checked baggage per Economy Class passenger is 23kg (50 lb).
Business Class: Up to 2 pieces, with total linear dimensions per item of no more than 158cm, including wheels and handle. Maximum weight of all free checked baggage per BusinessClass passenger is 32kg (70 lb).
First Class:Up to 3pieces, with total linear dimensions per item of no more than 158cm, including wheels and handle. Maximum weight of all free checked baggage per First Class passenger is 32kg (70 lb).
Domestic Flights
Economy Class: There are no restrictions on the number of pieces of luggage for Japanese domestic flights, however, the weight of EconomyClass passenger luggage is free to a maximum of 20kg, and total linear dimensions of each item should be no more than 203cm.
Premium Class: There are no restrictions on the number of pieces of luggage for Japanese domestic flights, however, the weight of Premium Class passenger luggage is free to a maximum of 40kg, and total linear dimensions of each item should be no more than 203cm.
Baggage in excess of the free baggage allowance set by the airline will be subject to excess baggage fees.
---
ANA Check-In Information
Online Check-In
People flying with ANA can check-in online up to 24 hours before departure. Checking-in online will allow you to do such things as make an All Nippon Airways seat reservation and keep up to date with the latest flight information. Visit the ANA online check-in page to complete the online check-in process or visit our general online check-in page for further information.
Airport Check-In
Passengers who have not completed online check-in must do so at the airport. To complete check-in, visit an ANA check-in counter in the airport. Please not different airports have different check-in opening and closing time, so be sure to check on the ANA website to see what time you need to arrive at the airport.
---
ANA Frequent Flyer Program
ANA offers a frequent flyer program, called ANA Mileage Club whereby regular passengers can earn miles by flights, shopping or other participating partners.
Family Account Service allows passengers to combine the miles earned by your family, and to redeem awards such as ANA and Partner Flight Awards, and ANA International Upgrade Awards.
When you make an ANA flight booking, you can collect frequent flyer points with Alternative Airlines. Go to our Airline Alliances page to find our how, or check out our article on airline loyalty programs to learn more about which frequent flyer program to join.
---
ANA Seat Selection
Book your ANA flights with Alternative Airlines to be able to select your seats for the flight before departing. Alternative Airlines offer passengers flying with ANA to book their flights using an interactive seat map where they can see available seats as well as choose seats with extra legroom. Find out how to book seats.
---
Book ANA Flights in English
Alternative Airlines provide an English website, so that you can book your ANA flights with us in English. The whole booking process is communicated in English to provide you with a comprehensive flight-buying service. Should you have any enquiries or issues throughout, we also have a dedicated English-speaking customer service team who are available 8am-8pm every day (UK time).
---
ANA Destinations
ANA has an extensive route network including Bangkok, Beijing, Chengdu, Brussels, Chicago, Dalian, Delhi, Dusseldorf, Frankfurt, Hangzhou, Hanoi, Ho Chi Minh City, Honolulu, Jakarta, London, Los Angeles, Manila, Mumbai, Oshima, Tottori, Okayama, Yonago, Shonai, Sendai, Odate and many others.
All Nippon Airways has codeshare agreements with Air Canada, Air China, EVA Air, Ethiopian Airlines, Austrian Airlines, Hawaiian Airlines, LOT Polish Airlines and many others.
---
All Nippon Airways Popular Routes
Tokyo

Osaka
Hanoi

Tokyo
Hangzhuo

Tokyo
Tokyo

Bangkok
Delhi

Tokyo
Tokyo

Jakarta
---
ANA Route Map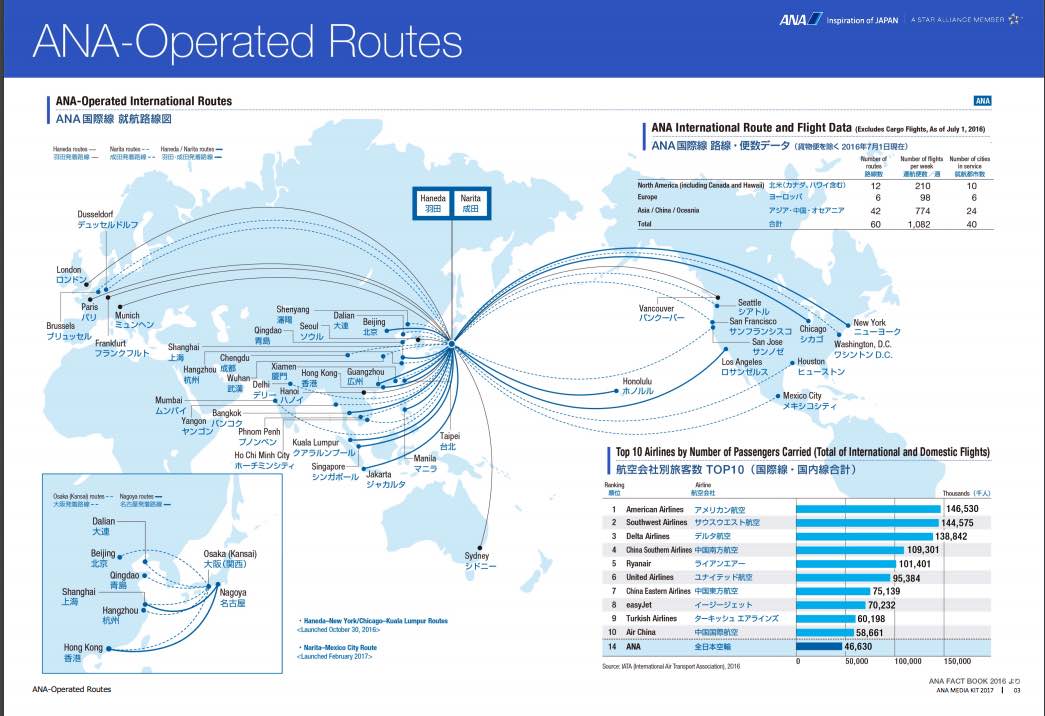 ---
Alternative Airlines to ANA
Please click on the logos below to find out more about airlines that fly similar routes to ANA:
---
Economy Class
Economy passengers can enjoy a comfortable journey from the airport to during the flight.
Economy Class Facilities
Passengers will receive a personal entertainment system on their flights, controlled by the touch-screen seat TV. In-seat USB and power charging ports also allow passengers to charge their personal devices. Passengers on qualifying flights will also enjoy meals or snacks, depending on the length of your flight. Read more about food provided in the 'Food' section below. Passengers can also receive select amenities such as pillows, blankets and stationary.
Economy Class Seats
Economy seats are designed to give passengers more space. Seat pitches consist of 34 inches, with slim design of chairs enabling more legroom. The seat's shell design allow passengers the ability to recline without worrying about the passenger sitting behind you.
---
Premium Economy Class
Premium economy passengers can enjoy extra space and additional comforts, allowing for better relaxation and enhanced experience.
Premium Economy Class Facilities
Premium economy gives passengers premium amenity kits, from a standard pillow and blanket, to slippers, toothbrush, eye masks and ear plugs. Meals will also be from a more premium menu including a carefully planned meal and drinks service.
Premium Economy Class Seats
Premium economy seats feature a spacious 38 inch pitch, designed for optimum legroom. These seats also recline, and have an adjustable headrest. They also have a power port and USB port, personal adjustable light and personal entertainment system.
---
Business Class
Business class passengers can enjoy their space however they like, whether that's on a lie-flat bed to get a good nights sleep, or sitting upright with plenty of space to complete some work.
Business Class Facilities
Passengers get access to the free entertainment system from their 18 inch personal screen, complete with provided noise-cancelling headphones. Passengers will also receive amenity kits consisting of a premium pillow and blanket, and a pouch full of items to keep you refreshed, such as a face wash, lotions, creams, tooth brush, eye mask and ear plugs. Snit wear and pajamas are also available for free rental. Passengers will also enjoy a fine dining experience, inspire by Japanese cuisine or Western cuisine.
What are the Business Class Seats Like?
Business seats vary depending on what aircraft you are in. Most beds have the ability to lie-flat, like a bed meaning you can relax privately, in comfort. Seats are arranged in a staggered format, meaning that every seat has direct aisle access.
---
First Class
The first class experience is the height of luxurious, with passengers receive the ultimate experience with space, privacy and comfort.
What does First Class Include?
Passengers have a 23 inch touchscreen personal screen, with noise-cancelling headphones. There is also a large adjustable dining table, and cocktail table for you to be able to enjoy your first-class dining experience. There is also storage compartments for any clothes or bags you may wish to stow away for your flight. The private enclosure for first class passengers have doors, so passengers can choose to remain private and enjoy their own personal space. Seats include power charging points, complete with USB slots.
Does First Class Facilities Have a First Class Lounge?
There is an ANA lounge at Haneda and Narita International Airports, along with some at other airports. They provide passengers with a full-course dining experience, comparable to that in a highly-rated restaurant. Passengers can also enjoy a seamless check-in service, streamlining the time you would've spent stuck in queues.
---
ANA Fleet

Airbus A320-200
Boeing 737-700
Boeing 737-700ER
Boeing 737-800
Boeing 767-300
Boeing 767-300ER
---

ANA Hub Airport
Narita International Airport
Narita International Airport is an international airport serving Tokyo, Japan. It lies between the city of Narita and Shibayama. Narita is the main international airport in Japan. Narita serves as the main international hub of Japan Airlines, All Nippon Airways, JetStar Japan, Peach and Vanilla Air. The airport has two runways and can handle nearly 40 million passengers every year. Other airlines which fly to and from Narita International Airport include Aeroflot, Air Busan, Air Canada, Alitalia, All Nippon Airways, Skymark Airlines, American Airlines, British Airways, Cathay Pacific, China Airlines, China Eastern Airlines, China Southern Airlines, Ethiopian Airlines and many others.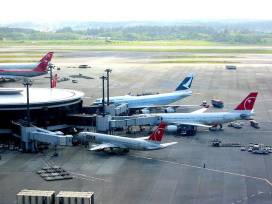 ---

ANA Alliance
Star Alliance is one of the leading global airline network, which has 27 member airlines. Star Alliance was founded in 1997 with the five founding airlines: Scandinavian Airlines, Thai Airways International, Air Canada, Lufthansa and United Airlines. The alliance has grown considerably now to airlines which fly to 1,321 airports and 193 countries, carrying 637 million passengers every year!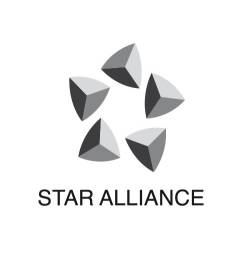 ---
ANA News
13th June 2018
All Nippon Airways parent increases space-venture investment
All Nippon Airways parent company is pumping additional money into a Japanese space-venture company.
ANA Holdings is injecting 200 million yen into PD Aerospace two years after jointly investing 20.4 million yen two years ago alongside H.I.S., one of Japan's biggest travel agencies.
They forged a capital alliance with PD Aerospace to develop commercial space flight using a new type of spacecraft.
PD Aerospace last year succeeded in an experimental propulsion system, which can alternate between a jet engine and rocket engine function.
The aim is to fly an unmanned spacecraft equipped with a revolutionary new propulsion system up to an altitude of 100km next year.
ANA aims to create new markets and demands such as space travel and high-speed transport which will significantly shorten travel time of commercial flights.
The additional funding will help the Japanese space company transfer its research and development site to a new location, including a hangar for the spacecraft which is eight times bigger than the current one.
ANA Digital Design Lab vice president Yoshiaki Tsuda said: "ANA is excited about the future of transportation and how PD Aerospace's space technology will play an integral role.
"We are increasing our financial support to help expedite the project's timeline of testing, certification and first flight."
31st May 2018
All Nippon Airways first A380 rolls-out in Toulouse
All Nippon Airways (ANA) and Airbus announced (25-May-2018) ANA's first A380 has completed airframe assembly roll-out in Toulouse. Final assembly work on the aircraft started in Apr-2018.
The aircraft has moved to an outdoor station where structural completion, engine installation and cockpit furnishing will be conducted. System testing for electric power, hydraulic power and air conditioning, will be also conducted. ANA's A380 will be equipped with eight first class seats, 56 business class seats, 73 premium economy seats, and 383 economy class seats, which includes 60 couch seats. ANA ordered three A380s in 2016. The first delivery is scheduled early in 2019 and will initially be operated on ANA's Tokyo-Honolulu route.
30th April 2018
ANA reveals A380 design
All Nippon Airways (ANA) has announced the details of the design for its first A380, which is due to enter service in spring 2019.
The aircraft will be introduced on the airline's Tokyo-Honolulu service, with other routes to be announced later on.
On the upper deck of the A380, ANA will install eight first-class seats, 56 in business and 73 in premium economy. It will be the first time the airline has offered first class on the route.
In business class (pictured), some seats are laid out in pairs and each one has aisle access. They feature an 18-inch touch screen monitor for in-flight entertainment, a side table, a power outlet and two USB outlets.
Premium economy seats feature a 38-inch pitch, head and leg rests, in-seat power and a USB outlet.
Economy will offer 383 seats, 60 of which will be couch seats to enable passengers to book an entire row and turn it into a bed for sleeping. With a 34-inch pitch, the seats also feature power and USB outlets with a 13.3-inch touch screen monitor.
The main cabin will also feature a multi-purpose room for passengers to change before landing if they choose.
27th April 2018
ANA international cargo revenues soar in 2017
Japanese carrier All Nippon Airways (ANA) saw domestic cargo dip in the 2017/18 financial year, ended in March, as international revenues soared.
ANA, which has 12 Boeing 767 freighters alongside its passenger aircraft fleet, recorded a 26.5% in international airfreight to ¥118bn, while domestic revenues were down 0.5% to ¥30.7bn. International freighter-only operations saw revenues rise 5.8% to ¥28.8bn.
Only last month, ANA announced that it is acquiring two Boeing 777 freighters in response to the "expanding market in Asia, China, and North America".
Earlier in March, ANA and Nippon Cargo Airlines (NCA) signed a Memorandum of Understanding (MOU) to build a strategic business partnership.
ANA already has a growing network of strategic partnerships in place, including with Lufthansa Cargo, United Cargo, SIA Cargo and Cargolux.
In its 2017/18 financial year statement, ANA said: "In domestic cargo service, although ANA has been capturing steady demand for cargo connecting to international routes, ANA worked to increase revenues by serving non-scheduled cargo flights on the Okinawa-Haneda route during the period of high demand for flowers from Okinawa.
"Overall, we saw slow demand as a whole throughout the fiscal year, and the decrease in volume of home delivery parcel services led to a weaker year-on-year performance in both cargo volume and revenues."
It continued: "In international cargo service, automotive parts and electronics bound for North America and Europe showed steady growth.
"Point of sale overseas, both volume and revenue from Japan increased year-on-year due to cargo from China and other parts of Asia bound for Japan performing well and capturing cargo from China to North America."
In its outlook to March 2019, the airline stated: "As for cargo service, ANA will work to capture new demand by enhancing basic quality and utilising belly space of its extensive passenger flight route network."
15th April 2018
2017 Airport and Airline numbers report
Japan capacity jumps past 250 million seats in 2017; All Nippon Airways is largest carrier, Tokyo Haneda is busiest airport
Seat numbers on domestic and international links from Japan exceeded the 257 million mark in 2017, an increase of 3.9% compared to 2016. Despite a downward trend in population figures, the country's air services continue to grow. Japan Airlines is the flag carrier and second largest airline in Japan. It opened a new link between Tokyo Narita and Melbourne last September.
Japan boasts one of the most mature commercial air service networks in the Asia Pacific region. United Nations estimates suggest that the country's population has remained relatively stable over the past 10 years, witnessing a moderate decline from 128.6 million in 2009 to 127.5 million in 2017, based on the medium variant population estimate. OAG schedule data shows that during the same period, air service growth has been oblivious to this trend, with the Japanese market coming off the back of six consecutive years of growth.
Capacity up 29% since 2008
There were 199.1 million two-way seats available on all international and domestic flights serving Japan in 2008. By 2017 this had grown to 257.6 million seats, an increase of 29.4%. There was a moderate year-on-year increase in capacity in 2009, before two straight years of cuts saw available seat numbers drop 4.5% from 2009 to 2011. This was most likely associated with the global economic recession. Since 2011, the Japanese market has enjoyed six consecutive years of capacity increases. From 2011 to 2017 the available capacity rose by nearly one-third. The average annual increase in seats from 2008 to 2017 was 3.0%.
ANA and JAL head airline charts
All of the top 12 carriers serving Japan in 2017 are based in the Asia Pacific region. Eight of these were Japanese, with the remainder representing South Korea, Taiwan, China and Hong Kong. The top five carriers were all Japanese and accounted for 56% of the available capacity serving their home country last year. All Nippon Airways (ANA) and Japan Airlines (JAL) were largest carriers, representing 48% of the available seats between them. ANA was the largest carrier in terms of both domestic and international services. It accounted for an impressive 42% of all domestic seats, significantly ahead of its nearest rival JAL, which provided 28%. Japan's two largest operators also accounted for 11.5% and 9.2% of all international seats respectively. The highest-ranked carriers from outside of the Asia Pacific region were US operators United Airlines (15th place) and Delta Air Lines (18th position).
7th April 2018
ANA presented with Air Transport World's Airline of the Year Award 2018
All Nippon Airways (ANA) has been presented with the prestigious "Airline of the Year 2018" award by Air Transport World (ATW) during its 44th Annual Airline Industry Achievement Awards in Dublin, Ireland.
"We are deeply honored by this recognition," said Yuji Hirako, president and CEO of ANA, accepting the award on behalf of ANA and its approximately 14,000 employees worldwide. "This is a reflection of the dedicated work and responsibilities on which we are judged by our customers every day. We look forward to building upon those results and unrivalled services."
Hundreds of aviation executives, industry officials and other dignitaries from around the world attended the ceremony on March 27. ATW is the leading monthly magazine covering the global airline industry and its honors are highly sought after.
This marks the second time in five years that the magazine's "Airline of the Year" has gone to ANA, and ANA is the first airline in Asia to win the award three times in total.
"While there was stiff competition this year, we at ATW are proud to bestow this award to ANA," said Karen Walker, editor-in-chief of ATW. "With everything from its commitment to customer service to its global partnerships and superb management, ANA showed that it stood above its competitors."
In its submission, ANA showcased its record of performance, innovation and superior service. That has included advances in customising passengers' needs at all stages of the airport experience, including the check-in counter, lounges and at the boarding gate.
In 2017, ANA dramatically expanded its offerings in North America. It added Mexico City and Tokyo routes, and a new daily flight between Los Angeles (LAX) and Narita (NRT). Also, ANA collaborated with the XPRIZE foundation to launch the ANA AVATAR XPRIZE competition on March 12, 2018, at SXSW.
In addition to the major honourable "ATW 2018 Airline of the Year" award, the airline was awarded the SKYTRAX 5-Stars for the sixth consecutive year in March. In 2017, it was recognised for having the "World's Best Airport Services" and "Best Airline Staff in Asia," based on passenger surveys at the SKYTRAX Airline Awards. Also, in the same year, ANA Holdings was selected for the eighth time as a member of "Dow Jones Sustainability Asia Pacific Index" and also for the first time selected as the top of its industry "Airline Industry Leader," scoring highest among all airlines.
20th December 2017
ANA Seeking Myanmar Venture After Two Failed Attempts Since 2014
ANA Holdings Inc. is attempting to set up a venture in Myanmar for the third time after previous efforts collapsed, as Japan's largest carrier seeks to capture demand in one of Asia's fastest-growing economies.
ANA is betting on a surge in international travel from the Southeast Asian country as economic growth picks up pace. Myanmar is emerging from decades of isolation imposed by its military dictatorship, with companies from the U.S. to Europe and China lining up to invest.
"Like Japan in the past, Myanmar's middle class will grow rich and start to enjoy overseas travels," Katanozaka said.
In 2014, ANA Holdings cited intense competition for deciding to cancel a plan to buy 49 percent of Asian Wings Airways Ltd., a local airline. Last year, it invested in a new venture with local investor Golden Sky World, but had to scrap the project last month after its license application stalled.
The airline operator plans to kick off the new venture in Myanmar during its new five-year plan, which will be announced in February, according to Katanozaka.
ANA last month became the only official airline sponsor of the Myanmar national football team.
4th October 2017
All Nippon Airways schedules A320neo Qingdao service from October 2017
ANA recently filed confirmed date for its planned Airbus A320neo service on Osaka Kansai – Qingdao route, currently served by 737-700 aircraft. The First A320neo flight for this route is scheduled on 09OCT17, operating on daily basis.
Following schedule is effective from 29OCT17, during winter season.
NH977 KIX1050 – 1250TAO 320 D
NH978 TAO1415 – 1740KIX 320 D
8th September 2017
All Nippon Airways takes delivery of its first A321neo
All Nippon Airways (ANA) received (07-Sep-2017) its first A321neo, becoming the launch operator of the version of the aircraft powered by Pratt & Whitney PW1100G-JM geared turbofan engines. ANA's A321neo is configured for 194 passengers with eight premium class seats and 186 economy class seats. ANA will start scheduled commercial services on domestic routes from mid-Sep-2017. The aircraft is the first for the airline to be used on domestic routes equipped with IFE system for all seats. ANA currently operates 16 A320 Family aircraft, with another 29 on order for future delivery. ANA Holdings also has three A380s on order.
---