Trusted Choice
Secure Booking
Airlines will always try to sit children with their parents (subject to check-in)
Some airlines will allow travel for unaccompanied minors. Please email us to check.
The fare is based on the child's age on the date of travel.
More detailed information can be found here Traveling with children
Most airlines will let infants travel with their parent(s) for free. However some airlines will charge up to 10% of the adult ticket price. Click on 'Price Breakdown' to find out more.
If you are pregnant, but due before the flight departure date, please contact us once your baby is born and has a name. We can then add him/her to your ticket.
Infants will not be given a seat. The airlines expect parents to travel with them on their lap.
Airlines regard infants as being under 24 months old.
The fare is based on the child's age on the date of travel.
More detailed information can be found here Traveling with children
Search and book flights with
All Nippon Airways (ANA)
Buy
All Nippon Airways (ANA)

Flights
Search and Buy All Nippon Airways (ANA) Flights
---
About
All Nippon Airways, ANA for short and also known as Zennikkū (全日空)is a Japanese airline that is based at Toky Narita International Airport (NRT) and Haneda Airport (HND). The airline offers both domestic and international flights and serves destinations from countries across Asia, Europe, North America and Oceania. Overall, the airline flies to more than 120 destinations.
ANA was founded as Nippon Helicopter in 1952, offering helicopter flights only. In 1955, the airline received its first jet airliner (Douglas DC-3) and rebranded as All Nippon Airways in the years following. The airline expanded its domestic route network over the next three decades and launched its first international flights in 1986 with a flight from Tokyo to Guam.
Today, ANA is the largest airline in Japan by both destinations flown to and passengers served by year. The airline has a number of wholly-owned and partly owned subsidiaries, including Air Japan, ANA Wings, Air Do, Peach Aviation, Philippine Airlines and Vietnam Airlines.
---
Fleet
ANA has a fleet of made up of aircraft manufactured by Airbus and Boeing. Its fleet exists with models in the Boeing 787, Boeing 777, Boeing 767 and Boeing 737 families, as well as the Airbus A320neo and Airbus A380-800. The airline has more than 200 aircraft within its fleet.
---
Destinations
Domestic Destinations
CITY
AIRPORT
Akita
Akita Airport (AXT)
Aomori
Aomori Airport (AOJ)
Asahikawa
Asahikawa Airport (AJK)
Fukuoka
Fukuoka Airport (FUK)
Fukushima
Fukushima Airport (FKS)
Hachijōjima
Hachijojima Airport (HAC)
Hakodate
Hakodate Airport (HKD)
Hiroshima
Hiroshima Airport (HIJ)
Ishigaki
New Ishigaki Airport (ISG)
Iwakuni
Marine Corps Air Station Iwakuni (IWK)
Kagoshima
Kagoshima Airport (KOJ)
Kobe
Kobe Airport (UKB)
Kōchi
Kōchi Airport (KCZ)
Komatsu
Komatsu Airport (KMQ)
Kumamoto
Kumamoto Airport (KMJ)
Kushiro
Kushiro Airport (KUH)
Matsuyama
Matsuyama Airport (MYJ)
Miyakejima
Miyakejima Airport (MYE)
Miyakojima
Miyako Airport (MMY)
Miyazaki
Miyazaki Airport (KMI)
Monbetsu
Monbetsu Airport (MBE)
Nagasaki
Nagasaki Airport (NGS)
Nagoya
Chubu Centrair International Airport (NGO)
Nakashibetsu
Nakashibetsu Airport (SHB)
Niigata
Niigata Airport (KIJ)
Odate
Odate-Noshiro Airport (ONJ)
Okayama
Okayama Airport (OKJ)
Okinawa
Naha Airport (OKA)
Ōita
Oita Airport (OIT)
Ōnan/Hagi
Iwami Airport (IWJ)
Osaka
Kansai International Airport (KIX)
Osaka International Airport (ITM)
Ōshima
Oshima Airport (OIM)
Ōzora
Memanbetsu Airport (MMB)
Rishiri Island
Rishiri Airport (RIS)
Saga
Saga Airport (HSG)
Sapporo
New Chitose Airport (CTS)
Sendai
Sendai Airport (SDJ)
Shizuoka
Shizuoka Airport (FSZ)
Shōnai
Shonai Airport (SYO)
Takamatsu
Takamatsu Airport (TAK)
Tokushima
Tokushima Airport (TKS)
Tokyo
Haneda International Airport (HND)
Narita International Airport (NRT)
Tottori
Tottori Airport (TTJ)
Toyama
Toyama Airport (TOY)
Tsushima Island
Tsushima Island (TSJ)
Wajima
Noto Airport (NTQ)
Wakkanai
Wakkanai Airport (WKJ)
Yamaguchi-Ube
Yamaguchi Ube Airport (UBJ)
Yonago
Miho-Yonago Airport (YGJ)
International Destinations
---
Baggage Allowance
Carry-on Baggage Allowance
International Flights
Each passenger can bring one piece of luggage with them when boarding.
The item must be of a total, maximum weight of 10kg (22kb), and have total linear dimensions of no more than 115cm (45"), where the length of each side should not exceed 55cm x 40cm x 25cm (22 in x 16 in x 10 in), including handle and wheels.
Domestic Flights
Each passenger can bring one bag with them when boarding the aircraft.
The item must be of a maximum total weight of 10kg.
For aircraft with 100 seats or more, the bag must have total linear dimensions of 115cm (45", and for aircraft with less than 100 seats, the total linear dimensions of the bag must be no more than 100cm (39").
Checked Baggage Allowance
International Flights
Economy Class (including Premium Economy): Up to two pieces of free checked baggage, with total linear dimensions per item of no more than 158cm, including wheels and handle. Maximum weight of free checked baggage per Economy Class passenger is 23kg (50 lb per piece).
Business Class: Up to two pieces, with total linear dimensions per item of no more than 158cm, including wheels and handle. Maximum weight of free checked baggage per BusinessClass passenger is 32kg (70 lb) per piece.
First Class: Up to three pieces, with total linear dimensions per item of no more than 158cm, including wheels and handle. Maximum weight of free checked baggage per First Class passenger is 32kg (70 lb) per piece.
Domestic Flights
Economy Class: There are no restrictions on the number of pieces of luggage for Japanese domestic flights, however, the weight of Economy Class passenger luggage is free to a maximum of 20kg, and total linear dimensions of each item should be no more than 203cm.
Premium Class: There are no restrictions on the number of pieces of luggage for Japanese domestic flights, however, the weight of Premium Class passenger luggage is free to a maximum of 40kg, and total linear dimensions of each item should be no more than 203cm.
Baggage in excess of the free baggage allowance set by the airline will be subject to excess baggage fees.
---
Check-In Information
Online Check-In
People flying with ANA can check-in online up to 24 hours before departure. Checking-in online will allow you to do such things as make an All Nippon Airways seat reservation and keep up to date with the latest flight information. Visit the ANA online check-in page to complete the online check-in process or visit our general online check-in page for further information.
Airport Check-In
Passengers who have not completed online check-in must do so at the airport. To complete check-in, visit an ANA check-in counter in the airport. Please not different airports have different check-in opening and closing time, so be sure to check on the ANA website to see what time you need to arrive at the airport.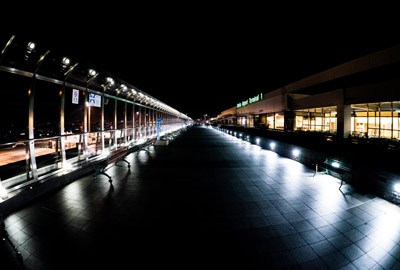 ---
Destinations
ANA has an extensive route network including Bangkok, Beijing, Chengdu, Brussels, Chicago, Dalian, Delhi, Dusseldorf, Frankfurt, Hangzhou, Hanoi, Ho Chi Minh City, Honolulu, Jakarta, London, Los Angeles, Manila, Mumbai, Oshima, Tottori, Okayama, Yonago, Shonai, Sendai, Odate and many others.
All Nippon Airways has codeshare agreements with Air Canada, Air China, EVA Air, Ethiopian Airlines, Austrian Airlines, Hawaiian Airlines, LOT Polish Airlines and many others.
---
Economy Class
Economy passengers can enjoy a comfortable journey from the moment that they take off to the moment that they land.
Economy Class Facilities
Passengers on qualifying flights will also enjoy meals or snacks, depending on the length of your flight. Read more about the food provided in the 'Food' section below. Passengers can also receive select amenities such as pillows, blankets and stationery
On long-haul flights, passengers have a personal entertainment system, controlled by the touch-screen seatback TV. In-seat USB and power charging ports also allow passengers to charge their personal devices.
Economy Class Seats
Economy Class seats are designed to give passengers space and comfort. Seat pitch is 86 cm (34"), with a slim design of chairs enabling more legroom. The seat's shell design allows passengers the ability to recline without bothering the passenger sitting behind you.
---
Premium Economy
Premium Economy passengers can enjoy extra space and additional comfort, allowing for greater relaxation and enhanced service.
Premium Economy Class Facilities
Premium Economy gives passengers premium amenity kits, from a standard pillow and blanket to slippers, toothbrush, eye masks and earplugs. Meals will also be from a more premium menu, inclusive of a carefully planned meal and drinks service.
Premium Economy Class Seats
Premium Economy seats give a spacious 96 cm (38") pitch, designed for greater legroom. These seats also recline and have an adjustable headrest. Seats also have a power port and USB port, personal adjustable light and personal entertainment system.
---
Business Class
The Business Class cabin is a diverse, luxurious cabin. Passengers can choose to get a good sleep on the airline's lie-flat bed or catch up on work with their own personal workspace.
Business Class Facilities
Passengers get access to the free entertainment system from their 18-inch personal screen, complete with provided noise-cancelling headphones. Passengers will also receive amenity kits consisting of a premium pillow and blanket, and a pouch full of items to keep them refreshed, such as a face wash, lotions, creams, a toothbrush, eye mask and earplugs. Snit wear and pyjamas are also available for free rental. Passengers will also enjoy a fine dining experience, inspire by Japanese or Western cuisine.
What are the Business Class Seats Like?
Business seats vary depending on what aircraft you are in. Most beds have the ability to lie-flat like a bed, meaning passengers can relax and sleep. Seats are arranged in a staggered format, meaning that every seat has direct aisle access.
---
First Class
The First Class cabin is at the height of luxury, with passengers receiving ultimate in-flight experience with space, privacy and comfort.
What does First Class Include?
Passengers have a 58 cm (23") touchscreen personal screen, with noise-cancelling headphones. There's also a large adjustable dining table and cocktail table for you to be able to enjoy your first-class dining experience. There is also storage compartments for any clothes or bags you may wish to stow away for your flight. The enclosure for First Class passengers have doors, so passengers can choose to remain private and enjoy their own personal space. Seats include power charging points, with USB slots.
Passengers can also enjoy a seamless check-in service, eliminating regular queues at the airport.
Does First Class Facilities Have a First Class Lounge?
There is an ANA lounge at Haneda and Narita International Airports, along with some at other airports. They provide passengers with a full-course dining experience, comparable to that in a highly-rated restaurant.
---
In-Flight Entertainment
Complimentary in-flight entertainment is available on international flights, with a selection of blockbuster movies, TV shows, music and Japanese entertainment. Passengers have access to the same in-flight entertainment system in all classes. However, those in the higher-tier classes are given larger and better quality screens and headphones.
Passengers can also pre-download the ANA app to their mobile device and use the MY SKY CHANNEL section of the app to browse the list of entertainment offered on MY SKY CHANNEL. Passengers can favourite entertainment that they want to watch and once in-flight, connect their mobile device to quickly access their favourites and use the mobile as a remote control to pause, stop and play videos.
---
WIFI
ANA's WIFI network allows passengers to surf the web while 30,000 feet in the sky. Passengers can use the airline's WIFI for light browsing, send and receive emails and scroll through their social media.
WIFI is free for First Class passengers. However, the following fees apply to all other cabin classes:
| PLAN | MAX MB LIMIT | PRICE |
| --- | --- | --- |
| 30 MINUTE PLAN | 15 MB | $4.95 USD |
| 1 HOUR PLAN | 30 MB | $8.95 USD |
| FULL FLIGHT PLAN | 100 MB | $19.95 USD |
Please note that ANA WIFI is unavailable on some aircraft.
---
Food
All passengers are given complimentary meals on long-haul international flights. The higher the cabin class, the greater choice and better quality of meal passengers receive, with First Class offering an outstanding in-flight dining experience.
Passengers on domestic or short-haul flights in Economy Class can order light meals, snacks and drinks once in-flight. Passengers flying in other classes on these flights are entitled to complimentary snacks and drinks for the duration of the flight.
Any passenger that requires a special meal must request it with us or the airline directly at least 24 hours before their flight.
---
Frequent Flyer Program
ANA Mileage Club
ANA offers a frequent flyer program called ANA Mileage Club whereby regular passengers can earn miles by purchasing flights or shopping from other participating ANA Mileage Club partners.
Family Account Service allows passengers to combine the miles earned by a family, and to redeem awards such as ANA and Partner Flight Awards and ANA International Upgrade Awards.
When a passenger makes an ANA flight booking, they can collect frequent flyer points with Alternative Airlines. Go to our Airline Alliances page to find out how, or check out our article on airline loyalty programs to learn more about which frequent flyer program to join.
---
Airline Alliance
Star Alliance
All Nippon Airways is a member of the Star Alliance airline alliance, which is one of the leading global airline networks.
Through Star Alliance, ANA works closely with 25 other airlines and its affiliates to cover strategic routes and offer passengers cumulative benefits when purchasing flights on a Star Alliance airline member.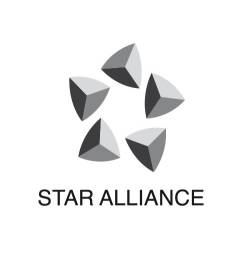 ---
Hub Airport
Narita International Airport
Narita International Airport is an international airport serving Tokyo, Japan and is the hub airport for All Nippon Airways. The airport is located between the city of Narita and Shibayama.
Narita is the main international airport in Japan, serving over 30 millions international passengers per year and over 40 million overall. The airport has two runways and three terminal buildings.
Besides ANA, Japan Airlines, Jetstar Japan and Peach Aviation also use Narita International as a hub. Other airlines which fly to and from Narita International Airport include Aeroflot, Air Busan, Air Canada, Skymark Airlines, American Airlines, British Airways, Cathay Pacific, China Airlines, China Eastern Airlines, China Southern Airlines, Ethiopian Airlines and many others.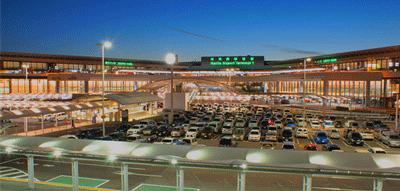 Credit: Nanashinodensyaku on Wikimedia Commons
---
Alternative Airlines to ANA
Please click on the logos below to find out more about airlines that fly similar routes to ANA:
---
Seat Selection
Book your ANA flights with Alternative Airlines to be able to select your seats for the flight before departing. We offer passengers flying with ANA to book their flights using an interactive seat map where they can see available seats as well as choose seats with extra legroom. Find out how to book seats.
---
Book ANA Flights in English
Alternative Airlines provide an English website so that you can book your ANA flights with us in English. The whole booking process is communicated in English to provide you with a comprehensive flight-buying service. Should you have any enquiries or issues throughout, we also have a dedicated English-speaking customer service team who are available 8am-12am every day (GMT).