Search and Buy Philippine Airlines Flights
Let's fly!

Select your payment method to view total prices including any payment fees:
Buy
Philippine Airlines

Flights

Search and Buy Philippine Airlines Flights Online with Alternative Airlines
Flights to and from the Philippines
Make a Philippine Airlines reservation and find some amazing deals with discounted Philippine Airlines tickets at Alternative Airlines
---
About Philippine Airlines
Philippine Airlines is the flag carrier of the Philippines and operates to 31 destinations in the Philippines and 36 overseas destinations in Southeast Asia, East Asia, Middle East and Oceania.
PAL Express is the low-cost subsidiary airline of Philippine Airlines. Click here for PAL Express.
These destinations include Brisbane, Darwin, Melbourne, Toronto, Vancouver, Shanghai, Xiamen, General Santos, Davao, Kalibo, Manila, Puerto Princesa, Dammam, Busan, Seoul, Taipei and many others. Philippine Airlines has codeshare agreements with All Nippon Airways, Cathay Pacific, Etihad Airways, Gulf Air, Hawaiian Airlines, Malaysia Airlines, Turkish Airlines and WestJet.
Philippine Airlines is the only airline that flies non-stop from Manila to London and flies 5x weekly.
Philippine Airlines currently has the strong objective of becoming a five-star airline, following a 29 month administration that favoured cost efficiency over passenger comfort in five years with service innovations, route network expansion and fleet modernisation as its flagship initiatives, guided by a new brand philosophy -"Heart of the Filipino".
Restoring the prestige to be at the level of a legacy carrier will be beneficial both for the company and the country as it will increase passenger count going in the Philippines and will leave a good image of the country where ever the carrier flies.
The shift in direction comes at a perfect moment in time, as the Philippines' economy has been one of the fastest growing in Asia over the last couple of years.
The economic prosperity will be further improved by the carrier's new course of action, as they will create more jobs both directly and indirectly and help serve a larger amount of passengers world wide.
Frequent Flyer Program
Philippine Airlines operates a frequent flyer program called Mabuhay Miles to reward regular travellers.
Mabuhay Miles allows passengers to collect flight miles with the largest network in the Philippines, and many more destinations around the world including North Asia, Southeast Asia, Australia, North America, Middle East and Europe.
Philippine Airlines' Business Class seats of B777-300ER are adjustable to a variety of the positions at the passenger's option.
The seats may recline with a 15 degree angle and is outfitted with a 15.4 inches seat-back mounted and 10.6 inches arm touch-screen television.
Starting from 16th December 2017, the new B777 Business Class seat provides utmost passenger comfort inflight. The seat can be adjusted from an upright position to a full-flat bed.
---
News
9th April 2018
Philippine Airlines to launch direct flights from New York to Manila
Philippine Airlines is expanding its route capacity by adding a new non-stop flight between the capital of the USA and the Capital of the Philippines. The new route to JFK airport is part of the airline's winter schedule. At 15 hours of flight time, the new route gives passengers a choice to leave out the odd stopover (although for some people a stopover is like an extra holiday). The current Philippine Airlines service to New York, which only recommenced in 2015 after a 17 year hiatus, includes a time-sucking and inefficient stop in Vancouver. The airline—which was recently upgraded from three to four stars by Skytrax, also flies to the American cities of San Francisco, Los Angeles, as well as the Canadian capital Toronto, from Manila.
2nd March 2018
Philippine Airlines is looking at Seattle-Manila flights with new aircraft
Philippine Airlines is expanding its fleet, was accepted for the TSE-Pre expedited security screening program at U.S. airports, and earned a coveted SkyTrax four-star rating for great customer service. As well as this, Philippine Airlines is planing on launching a Davao-Siargao route this month. The new route will begin on March 25, flying on Mondays, Wednesdays, Fridays, and Sundays, said PAL in a statement on Monday, March 5. "We envision Davao to become a major hub in our network in the years to come that will spur tremendous economic and tourism activities in the region," said PAL senior assistant vice president for Visayas and Mindanao Harry Inoferio.
10th January 2018
Philippine Airlines to be Southeast Asia's first long haul narrowbody operator
The longest A321neo route from Southeast Asia will be operated by PAL. As CAPA has previously highlighted, PAL is planning to use its first six A321neos on routes of up to eight hours, connecting Manila with Australia and India.
See related report: Philippine Airlines plans Australia and India expansion using A321neos with auxiliary fuel tanks
PAL president Jamie Bautista told CAPA in Oct-2017 that Manila-Brisbane will likely be PAL's first long haul narrowbody route. The new nonstop route is expected to be launched in Mar-2017, following delivery of PAL's first A321neo. PAL currently uses A320ceos to serve Brisbane via Darwin. Nonstop, the nearly 6000km route is too long for A320ceos or A321ceos.

Mr Bautista said that after Manila-Brisbane PAL plans to introduce the A321neo on the slightly longer Manila-Sydney and Manila-Melbourne routes, which are currently served with A330-300s. Manila-Delhi is the last route planned for the six A321neos, which are slated to be delivered to PAL in 2018.

PAL has 21 A321neos on order, but only the first six aircraft will be used for long haul operations. The remaining 15 aircraft will be used on regional routes, and be delivered in a higher density configuration. PAL's first six A321neos will be in a low density 176-seat configuration, and feature lie-flat sets in business class.
19th December 2017
Philippine Airlines announced it will be leased and operate a 777-300ER
Boeing and leasing company Avation PLC celebrated the delivery of Avation's first Boeing airplane, a 777-300ER (Extended Range), that will be leased and operated by Philippine Airlines. This airplane is the 10th 777-300ER for Philippines' national carrier. Philippine Airlines took delivery of its ninth 777-300ER earlier in the week and will use the new airplanes primarily on routes from Manila to North America. The carrier will fly the 777-300ER directly from Everett, Wash. to Vancouver, British Columbia where the airplanes will enter revenue service to Manila.
6th December 2017
Philippine Airlines launches non-stop flights between Auckland and Manila
Philippine Airlines has begun non-stop services between Manila and Auckland using an Airbus A340. The airline has upgauged from an A320 which for the past two years has been flying via Cairns to Philippines. The new service landed 15 minutes early, at 1.50pm today. While frequency has dropped from four to three flights a week, the bigger plane, which landed this afternoon, will add about 14,000 seats to the route.
18th September 2017
Philippine Airlines proposing Cebu - Bangkok December 2017 launch
Philippine Airlines in the week of 17SEP17's filed planned Cebu – Bangkok service, currently not available for reservation. Proposed service would see the airline operates 3 weekly flights, from 02DEC17.

PR738 CEB2125 – 0010+1BKK 321 246
PR739 BKK0130 – 0615CEB 321 357
13th September 2017
Philippine Airlines announces W17 frequency changes for Manila - Vancouver
Philippine Airlines from December 2017 is adjusting operational frequency for Manila – Vancouver route, as overall service being reduced from 11 to 7 weekly, effective 16DEC17, including 4 weekly service extending to New York JFK.

PR126 MNL1620 – 1200YVR 773 x357
PR116 MNL2115 – 1655YVR 773 3
PR116 MNL2145 – 1725YVR 773 5
PR116 MNL2200 – 1740YVR 773 7

PR117 YVR0010 – 0545+1MNL 773 46
PR117 YVR0025 – 0600+1MNL 773 1
PR127 YVR0410 – 0945+1MNL 773 x146

Previously reported on 09SEP17, Philippine Airlines will be operating nonstop Manila – Toronto route from 16DEC17, replacing 1-stop service via Vancouver. Reservation for nonstop Toronto flights opened in all booking classes on Monday 11SEP17.
12th September 2017
Philippine Airlines plans A330 Busan service from October 2017
Philippine Airlines starting next month plans to boost capacity on Manila – Busan route, currently served by Airbus A321 aircraft. From 04OCT17, 2 of 7 weekly flights will be operated by A330, instead of A321. For the first week of October 2017, certain operational days also operated by A330.

PR418 MNL1500 – 2000PUS 321 x47
PR418 MNL1500 – 2000PUS 330 47

PR419 PUS2100 – 2345MNL 321 x47
PR419 PUS2100 – 2345MNL 330 47
29th August 2017
Philippine Airlines long haul strategy: new nonstop routes to New York JFK and Toronto
Philippine Airlines (PAL) plans to begin a new phase of trans-Pacific expansion in Aug-2018 with the launch of nonstop flights from Manila to New York following delivery of its first two A350s. Manila-New York is expected to be the first of at least four trans-Pacific routes PAL adds by the end of 2019 as part of an ambitious strategy to improve its position in the highly competitive North American market.
PAL has opted for a 295 seat three class configuration for its A350s, providing lie flat business and premium economy products in the North American market for the first time. The airline has six A350s on order, which will be used to launch at least three new US routes.

PAL is also planning to expand in Canada by upgrading Toronto to nonstop using the 777-300ER. PAL will continue operating the 777 in its three biggest trans-Pacific routes – Manila to Los Angeles, San Francisco and Vancouver – and to Toronto while the smaller A350 will be used in thinner markets.
18th August 2017
Philippine Airlines announces codeshare partners with Royal Brunei Airlines
In August 2017, Royal Brunei Airlines and Philippine Airlines announced code share partners. The code-share arrangements signed recently between the flag carriers of the Philippines and Brunei Darussalam cover the routes - Manila - Bandar Seri Begawan; and Cebu - Bandar Seri Begawan (via Manila). These flights restor the Philippine flag carrier's presence in Brunei and provide passengers from Brunei access to PAL's wide domestic and international network of flights. The flights also create connectivity between Manila and Brunei as well as Cebu and Brunei.
16th August 2017
Philippine Airlines announces non-stop service from Auckland to Manila
Passengers travelling to the Philippines from New Zealand will no longer have to stop off in Australia when flying with Philippine Airlines. The airline announced it was introducing a direct flight on its Auckland to Manila route, cutting flying times for Kiwis heading to the increasingly popular country in Southeast Asia. Philippine Airlines already flies from Auckland but will no longer stop off in Cairns on the new route, due to start in December. The national carrier will operate a a 254-seat Airbus A340 on the new direct route, the only one from New Zealand. In 2016 Air NZ announced it would start direct flights to the Philippines but later deferred it until further notice. It could also act as a stop-off destination for people travelling to other destinations on the airline's network, including the United Kingdom, Asia, North America and the Middle East, he said. In 2016, travellers voted the Palawan archipelago in the Philippines "Best Island in the World" in the annual Travel + Leisure awards for the second time.
10th August 2017
Philippine Airlines is all set to boost its operations between Manila and London Heathrow with the deployment of its state-of-the-art 370 seater Boeing 777-300s on the route beginning September 19.
The triple7, considered the airline's flagship aircraft on US transpacific route, will soon serve MNL-UK operations to provide passengers a premium travel experience. By December, PAL will increase frequencies between the two cities from four times weekly to daily giving passengers the flexibility to choose from a wide selection of flight schedules. The B777 replaces the A340s which have served as workhorses between Manila and London Heathrow since 2013. At present, PAL has a total of 82 planes, made up of A320s, A321s, A330s, A340s and B777s as well as Bombardier Q300s and Q400s.
14th July 2017
Philippine Airlines to resume Abu Dhabi flights
Philippine Airlines said Thursday it would resume non-stop, thrice weekly flights from Manila to Abu Dhabi, citing increased demand.
From October 31, Philippine Airlines will operate PR 656 (Tuesdays, Thursdays and Saturdays) departing Manila at 11:45 a.m. and PR 657 which departs from Abu Dhabi at 7:30 p.m. on the same day, the flag carrier said in a statement.
By the end of the year, Philippine Airlines said it would be offering both economy and business class seats on all Middle East flights.
The carrier flies to the following Middle East cities: 5 times weekly to Dammam, daily to Dubai, thrice weekly to Jeddah, 4 times weekly to Kuwait and daily to Riyadh.
27th June 2017
Philippine Airlines on 22 June commenced daily, domestic flights between Cebu and Tagbilaran
The short 72-kilometre hop between neighbouring islands is not served by any other airline. The route will be flown by the flag carrier with its A320s and becomes the shortest route anywhere in the world to be served at least daily by an Airbus narrow-body aircraft. The airline now operates a total of 46 domestic routes in the Philippines including 15 from Cebu. This new link means that Philippine Airlines now has a 33% share of the domestic market as measured by weekly seats compared with 43% for Cebu Pacific Air and 14% for Philippines AirAsia.
June 2017
Philippine Airlines announced it had firmed seven options for the Bombardier Q400, taking its orderbook for the turboprop type to 12
Dating from a purchase agreement signed in October 2016, the Q400s will be used to replace older turboprops in the Manila-based carrier's fleet, as well as for growth. PAL's Q400s will be configured in a two-class, 86-seat layout, for which it is the launch customer. Its premium-economy seats will have a 33in pitch, while the economy-class seats are at 29in. Deliveries are due to begin next month, with the initial five aircraft all arriving this year. Another five will be handed over from March 2018, with the remainder arriving in the latter part of 2019.
June 2017
Philippine Airlines in recent schedule update has filed seasonal service reduction for Manila – Honolulu route, currently served 5 times a week. From 18AUG17 to 25NOV17, service will be reduced to 4 weekly, on board Airbus A330 aircraft.

PR100 MNL1730 – 0955HNL 330 x135
PR101 HNL1140 – 1620+1MNL 330 x135
March 2017
Philippines Airlines announced it was launching 5 new routes on its domestic network
Four of these involved Cebu with all new services from there operated daily. The airline is using a mix of its own A320s and turboprop aircraft flown by its subsidiary PAL Express. On three of the five new routes the national flag carrier will face competition from its main rival Cebu Pacific Air and its subsidiary CebGo. The average sector length of these new routes is 467 kilometres.
Philippine Airlines was having advanced talks with potential investors, who could acquire as much as 50% of the flag carrier
Since tycoon Lucio Tan bought back his majority stake in PAL in 2014, the airline has been searching for a strategic investor to help fund its fleet and route expansion. The airline is interested in "less than 40 percent" of PAL. The law limits foreigners to 40-percent ownership of Philippine companies.
May 2017
Philippine Airlines announced it will "temporarily suspend" its Cebu-Los Angeles service effective May 30. PAL said passengers with tickets of the Cebu-Los Angeles flights dated May 30 and onwards may re-route and/or rebook their flights to Cebu-Manila-Los Angeles flights. Those with Los Angeles-Cebu flights may re-route and/or rebok their flights to Los Angeles-Manila-Cebu.
April 2017
Philippine Airlines expands Clark service from June 2017. Philippine Airlines from late-June 2017 continues to expand domestic operation from Clark, including the addition of 3 new routes. The following is planned new service.
Clark – Bacolod eff 22JUN17 3 weekly A321
PR833 CRK0700 – 0815BCD 321 246
PR834 BCD0855 – 1010CRK 321 246

Clark – Cagayan de Oro eff 23JUN17 4 weekly A321
PR859 CRK0630 – 0810CGY 321 x246
PR860 CGY0850 – 1030CRK 321 x246

Clark – Tagbilaran eff 22JUN17 1 daily PAL Express A320 (previously reported)
PR2871 CRK1500 – 1620TAG 320 D
PR2872 TAG0640 – 0800CRK 320 D
In May 2017, Philippine Airlines announced it was gradually ending domestic wide-body service on serveral key domestic routes, served by Airbus A330 and A340 aircraft. Affected routes as follow.

Manila – Cebu Last A340-300 flight operating on 27MAY17 from MNL, 29MAY17 from CEB. Last A330 flight operating on 31MAY17
Manila – Davao Last A330-300 flight operating on 31MAY17
Manila – Puerto Princesa Last A330-300 flight operating on 30MAY17

By 01JUN17, the sole domestic wide-body operation will be Manila – General Santos, served by Airbus A330-300 once a day.
December 2016
Philippine Airlines adds second Singapore route from Cebu, including a direct connection to Singapore. The national carrier has confirmed that its non-stop Cebu-Singapore route will take off on 16 December 2016, operating four times a week. Flights will depart the Philippine city every Monday, Wednesday, Friday and Sunday evening and return the following morning. All services will be operated using the airline's new 199-seat Airbus A321 aircraft. PAL already offers four daily flights between Manila and Singapore. Also launching on 16 December will be a new daily domestic service connecting Cebu with Caticlan and Clark. Caticlan is a gateway to the resort island of Boracay while Clark is an alternative option for travellers to Manila.
PAL currently has a three-star rating, sitting behind Thai Airways International with four stars, but ahead of Bangladesh Biman with two. North Korea's Air Koryo sits at the bottom of the rankings with just one star. In March, Philippine Airlines said it was targeting a five-star rating from Skytrax, the consultancy which ranks airlines and airports, by 2020 to bolster its global profile and put it on a par with larger Asian carriers like Japan's All Nippon Airways and Hong Kong's Cathay Pacific Airways. Philippine Airlines has outlined its proposed Clark hub operations as part of government's overall plan to decongest Manila Ninoy Aquino Int'l, located just 90 kilometres away. Beginning December 16, Philippine Airlines will offer a 7x weekly return service from Clark to Caticlan using Dash 8-400 equipment. The flights will benefit residents in Northern Metro Manila and Luzon due to the proximity of Clark International Airport to these areas.
---
Route Map
Popular Routes
Manila

Bangkok
Busan

Manila
Hong Kong

Manila
Kalibo

Busan
Tokyo

Cebu
Seoul

Kalibo

---
The Fleet
Airbus A320-200
Boeing 777-300ER
Airbus A340-300
Airbus A330-300
Airbus A321-300
A Philippine Airlines DC-10 in Zurich.
---
Ninoy Aquino International Airport
HUB Airport
The Ninoy Aquino International Airport, also known as Manila International Airport, is the airport serving Manila, Philippines. The airport serves as a hub for Philippines Airlines, AirAsia Philippines, AirAsia Zest and Cebu Pacific. The airport has two runways and can handle nearly 35 million passengers every year. Other airlines which fly to and from Manila International Airport include Air China, Air Niugini, All Nippon Airways, Cebu Pacific, China Airlines, China Eastern, China Southern, Delta Airlines, Emirates, Ethiopian Airlines, Japan Airlines and many others.

---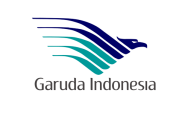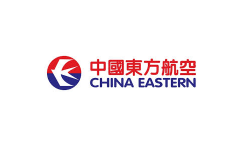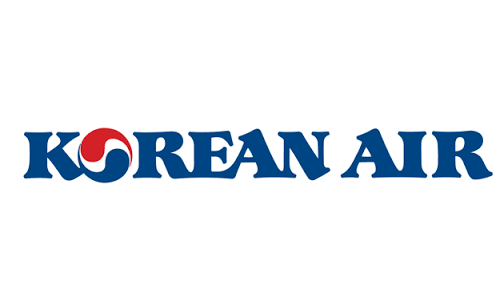 Pay your way
Pay for flights in Philippine Peso or 70 other currencies of your choice with Alternative Airlines.
Choose from over 18 payment methods, including PayPal, Apple Pay , Fly now Pay later and Alipay
Check out all of our payment methods here.
---
Search and Buy Philippine Airlines Flights
Make a Philippine Airlines reservation and find some amazing deals with discounted Philippine Airlines tickets at Alternative Airlines. Philippine Airlines flies to many destinations offering a cost effective and safe service to all its passengers. Let Alternative Airlines help find you cheap Philippine Airlines tickets and make international and domestic flight reservations on Philippine Airlines today.
Browse the most popular Philippine Airlines flight routes to destinations worldwide. Alternative Airlines can help you make reservations on Philippine Airlines for international flights to lots of destinations. Use the following list of routes to help you plan your next flight. Book Philippine Airlines flights on Alternative Airlines to save big! Alternative Airlines is a online travel agency, specialising in booking lesser known airlines and remote destinations.
---
About Alternative Airlines
Alternative Airlines is an online flight search complete with customer service specialising in booking flights on lesser known airlines and to remote destinations. We offer you a wider choice of airlines supported by a team of customer service and travel specialists for help and advice on your travel plans. We specialise in finding the best available fares on the widest range of airlines and making them available to you online, with prices in the currency of your choice.
Alternative Airlines handles all your travel arrangements and payments, complete with ticketed confirmation. We do not direct you to other websites or service providers. We help you through the process. This is what makes us Alternative Airlines. Check out our revies on Feefo or our reviews page. If you want to know a little bit more about us, read our blog for our alternative travel secrets and stories.
Browse for flights, find some amazing deals, make a reservation and pay in the currency of your choice today with Alternative Airlines. Let Alternative Airlines help find you the best prices and make international and domestic flight reservations with us today.
Join the Alternative Airlines Members Club and get £100.00 back on your 5th booking with Alternative Airlines. You will have insight to many benefits and exclusive deals on over 650 airlines. Click on the Members section on the Alternative Airlines website for more information and join today. We are open every day from 8am until 8pm (UK local time).
Philippine Airlines is the national carrier of the Philippines and is based in the capital city of Manila.
Philippine Airlines global flights.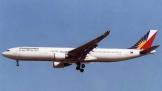 Philipine Airlines is a great global carrier which currently does not fly into Europe. It operates an extensive domestic network serving 32 destinations from hubs at Manila and Cebu. Internationally China, Indonesia, Singapore, Thailand, Taiwan, Vietnam, South Korea and Japan are served within Asia plus Canada and the United States in North America and Melbourne and Sydney in Australia.
Philippine Airlines - classy operator.
Philippine Airlines is a great airline which we would like to see come back to Europe, soon! It's a long story, but we were on one of the last flights from Manila to Europe having visited their head office in Manila to discuss how to market their services in the UK. We couldn't tell you what the service was like down the back – but up at the front and a self inflicted hang-over was quickly eradicated by the most attentive cabin staff, many glasses of water and some memorable food.
If you're looking to fly on a route served by this classy airline and the price is close to that offered by the competition we reckon that – for once – its worth paying a few dollars more to fly on a "PR" flight.
Philippine Airines operate a mixed fleet of 43 jet aircraft including Boeing 737's, Boeing 747's, Airbus 319's, 320's, 330's and 340's plus 7 Bombardier 300 and 400 turbo props.

Philippine Airlines starting Manila to Jeddah in 2016
World Class carrier, Philippine Airliines, has added two new cities to its expanding global network with the launch of new services from its home base of Manila to Kuwait City and Jeddah via Dubai  starting in January 2016.
Philippine Airlines offers unlimited domestic travel
Philippine Airlines is offering unlimited domestic travel to 20 different destinations for a set period this year.
Philippine Airlines reports increase in international passengers
Philippine Airlines has revealed that in the first quarter of 2011, it enjoyed a seven per cent year-on-year increase in the number of international passengers using its services.
Book Philippine Airlines flights to Manila for World Bazaar Festival
Holidaymakers who enjoy shopping while on their breaks may want to book Philippine Airlines flights so they can take part in the World Bazaar Festival in Manila.
READ MORE ABOUT PHILIPPINE AIRLINES
How to pay
You can pay for your flights with Philippine Airlines in the currency and payment method of your choice when booking through Alternative Airlines.
We accept PayPal making flight purchases with Philippine Airlines easy and more secure for customers. PayPal is one of the leading forms of online payment, with more than 169 million accounts worldwide.