Buy
Bangkok Airways

Flights

Search and Buy Flights Online with Bangkok Airways and Alternative Airlines
Make a Bangkok Airways reservation and find some amazing deals with discounted Bangkok Airways tickets at Alternative Airlines
---
Bangkok Airways is a regional airline based in Bangkok, Thailand.
The airline operates scheduled services to destinations in Thailand, Bangladesh, Cambodia, China, Hong Kong, Laos, Maldives, Burma, India and Singapore. Bangkok Airways officially began its operations in 1986 as the country's first privately-owned domestic airline; initially offering scheduled flights from Bangkok to Krabi, Korat, and Surin.
Bangkok Airways flies to many destinations including Bangkok, Abu Dhabi, Muscat, Mumbai, Dhaka, Male, Mandalay, Nay Pyi Taw, Yangon, Chiang Rai, Chiang Mai, Luang Prabang, Vientiane, Lampang, Sukhothai, Siem Reap, Hong Kong, Taipei, Kaohsiung, Sapporo, Komatsu, Tokyo, Nagoya, Samui, Pattaya, Krabi, Phuket, Hat Yai, Singapore, Jakarta and many others.
Bangkok Airways participates in a code-share arrangement with a number of international airlines including EVA Airways, Etihad Airlines, Finnair, KLM/Air France, Air Berlin and Silk Air. In 2014, Bangkok Airways was recognised as The World's Best Regional Airline in 2014 and Best Regional Airline in Asia by Skytrax. In February 2016, Bangkok Airways received its new Airbus A319 which holds 144 economy class seats and will be serving both domestic and international routes such as Chiang Mai, Phuket, Samui, Krabi, Yangon, Siem Reap, Dhaka and Mumbai.
---
Frequent Flyer Program
Bangkok Airways operates a frequent flyer program called FlyerBonus to reward passengers with exclusive benefits and privileges.
---
Baggage
For economy class passengers, the checked baggage allowance is 20 kilograms for adult and children and 10 kilograms for infants. For Blue Ribbon Class, the maximum weight allowance is 30 kilograms for adults.
The allowance for unchecked baggage depends upon the aircraft type.
Bangkok Airways uses Oracle Cloud to take customer service to new heights. Customer experience has always been a big concern for Bangkok Airways, so taking advantage of every new technology is number one priority. The new addition to the tech department will mean having a centralized storage of reservations, customer and flight information. Prote Setsuwan, Marketing VP of the carrier said he expects to get a better understanding of their customers and their needs.
Bangkok Airways focus on expanding route span as revenue increased 10%. The growth in Bangkok Airways revenue has the board of the company thinking in expansion. The Thai carrier might add a considerable amount of routes to their operation to keep being competitive.
---
News
17th May 2018
Bangkok Airway's successful third Vietnamese destination
Thailand's Bangkok Airways will start direct flights between Yangon and Phuket starting on November 17, Varong Israsena, the Bangkok-based regional airline vice president of sales told The Myanmar Times in Yangon. State-owned Myanmar National Airlines started operating a direct flight between Yangon and Phuket a month ago. The recent relaxation of toursim restrictions in Myanmar has meant that many Thai national companies are setting up operations in Myanmar and even local companies are increasing so there would be an increase in the flow of business travellers between two countries, Mr. Varong said. The Ministry of Hotels and Tourism and Bangkok Airways had also discussed direct flights between Cambodia's Angkor and the ancient site of Bagan, but the deal fell through because the Department of Civil Aviation would not accept the flight stopping over in Bangkok.
27th March 2018
Bangkok Airway's successful third Vietnamese destination
Bangkok Airways has commenced operations between Chianh Mai and Hanoi Airport. The Thai carrier will operate the 764-kilometre sector daily using its ATR 72-500s or -600s. As the first flight of its kind, there is currently no direct competition on this route. Outbound flights depart backpacker central Chiang Mai at 09:55, arriving in Hanoi at 12:00. The inbound flight departs Hanoi at 12:45, arriving back in Chiang Mai at 14:50. Hanoi becomes Bangkok Airways' third destination in Vietnam adding to its services from Bangkok Suvarnabhumi to Da Nang and Phu Quoc.
5th March 2018
Bangkok Airways plans Hanoi-Chiang Mai flight
Bangkok Airways will launch the first direct flight route between Hanoi and Chiang Mai, from March 25 this year. This is part of the airline's efforts to satisfy the increasing travel demand to Hanoi – one of the fastest growing travel hubs in Southeast Asia and Chiang Mai – an exotic cultural and historical gem in northern Thailand, according to Varong Israsena Na Ayudhya, Bangkok Airways' Vice President.

Following the commencement of operations of Bangkok-Da Nang and Bangkok-Phu Quoc direct flights, it is the first airline to inaugurate the direct route Hanoi-Chiang Mai with flights operated by 70 seater ATR 72-500/600 aircraft. "The newly-opened route will be a great option for the people of the dynamic and populous capital as well as all global citizens who want to explore another culturally stunning destination after Hanoi, only two inflight hours without transfer," said Varong.
14th February 2018
Bangkok Airways launch new app
Bangkok Airways Public Company has recently launched its mobile app's latest upgrade, which is now available on both iOS and Android devices. In this latest 3.0.0 version, passengers are able to purchase their flights with preferred-seats, as well as be able to observe flight-status updates, check-in online, preview the flight schedule. Not only that, but passengers can also us ethe app to utilise services such as life insurance and make meal requests, previewing the menu. Moreover, payment opions are now diversified into subtle channels to accommodate all passengers thoroughly. Bangkok Airways' app also provides hotel reservation, car rental and other transportation services, with there also being a in-app promotional announcement every month.
11th January 2018
Bangkok Airways working with the Department of Land Transport to improve tourism
Bangkok Airways are working alongside the Department of Land Transport (DLT) on a project to offer public transportation linking airports with a variety of tourist attractions. This project is spanning multiple Thai provinces as part of a government tourism-boosting scheme.
One project in Sukhothai has already been approved, with bus routes between the local airport, railway station and Satchanalai Historical Park to be launched soon. According to DLT Director-General Saint, the Sukhothai is set to be launched on schedule by April 2018. He is positive that this joint venture will create strong connections between all forms of Thai transportation systems.
21th November 2017
Bangkok Airways A319neo & Cs300 evaluation provides test case before Airbus-Bombardier partnership
Bangkok Airways is in the middle of an evaluation of the Airbus A319neo and Bombardier CS300 as the Thailand based regional airline seeks to replace its fleet of A319ceo aircraft. Bangkok Airways has excluded the E195-E2 from the competition as it is too small, and Boeing is unable to participate because Samui Airport cannot accommodate the 737 MAX 7.
The evaluation comes at an interesting juncture, as Airbus is not expected to conclude its acquisition of a majority stake in the Bombardier CSeries programme until 2H2018. Bangkok Airways aims to make a decision in 2Q2018, which means it may not be able to benefit from a potential joint CS300/A320neo offer from Airbus.
Bangkok Airways uses a large portion of its A319 fleet from Samui, a popular resort island where it owns the airport, whereas larger A320s are only used from Bangkok. The airline plans to continue operating A320s – and could potentially replace A320ceos with A320neos – for its larger non Samui routes.
20th November 2017
Bankgok Airways and Qatar Airways pool reward programs
Qatar Airways has partnered with Bangkok Airways in a new rewards program. The announcement has been met with enthusiasm by both airlines. Bangkok Airways and Qatar Airways already enjoy a codeshare agreement that has been very successful for both airlines since 2013.
Beginning immediately, members of Qatar Airways Privilege Club can begin to earn and redeem Qmiles on all Bangkok Airways flights. Bangkok Airways passengers can also immediately earn and redeem FlyerBonus points on all eligible Qatar Airways flights. Both frequent flier programs will require the member to use their membership card during reservations or check-in to earn these points.
The new reciprocal frequent flier program partnership comes at a time when both airlines are experiencing a lot of travelers. Demand for flights into Thailand from the Middle East has significantly increased over the last few years, and this will provide customers with additional benefits for using these two airlines.
11th September 2017
Vietnam Airlines & Bangkok Airways respond to rapid Thailand-Vietnam LCC growth with new partnership
Bangkok Airways and Vietnam Airlines are planning a new codeshare partnership which will significantly bolster their position in the fast growing, but intensely competitive, Thailand-Vietnam market. The two airlines are ideal partners as Bangkok Airways is expanding in Vietnam by focusing on niche secondary routes, while Vietnam Airlines only serves the core Hanoi and Ho Chi Minh to Bangkok routes.
Capacity in the Thailand-Vietnam market has increased by approximately 30% over the past year, and has nearly doubled over the past five years, driven by rapid LCC expansion. Five LCC groups now serve the Thailand-Vietnam market, compared to just one five years ago. Thailand-Vietnam has become the first and only country pair within Southeast Asia with five LCC competitors.
VietJet has particularly emerged as a strong competitor, using its Thai affiliate to launch new Thailand-Vietnam routes and offer domestic connections beyond Bangkok. Rival Vietnam Airlines will be able to offer its passengers similar connections under the new Bangkok Airways partnerships, as well as a nonstop product on Bangkok Airways' growing network of niche Thailand-Vietnam routes.
August 2017
Bangkok Airways announce it remains focused on network expansion
During the next six months, Bangkok Airways will continue to focus on expanding its network to cover the most important destinations throughout Asia, in order to facilitate passengers and code-share partners, president Puttipong Prasarttong-Osoth said on TuesdayAs part of this strategy, the listed company plans to launch four flights weekly between Bangkok and Phu Quoc in Vietnam by the end of October. Bangkok Airways announced revenue of Bt13.45 billion and a net profit of Bt44.4 billion for the first half of the year, while the number of passengers using the airline grew by 3.5 per cent compared with the same period last year. In the second quarter, company revenue was Bt5.98 billion, down 1.2 per cent year on year due to intense competition that caused fares to drop, he said.
July 2017
Bangkok Airways announces regular flights to Phu Quoc
Bangkok Airways announced it will launch regular flights to Phu Quoc, the Vietnamese island emerging as a new holiday destination in Southeast Asia. The SET-listed Thai regional airline will become the first carrier to directly link Phu Quoc with Bangkok starting on Oct 29 with four flights a week. Bangkok Airways will join a handful of foreign carriers serving Vietnam's largest island, lying south of the Cambodian coast in the Gulf of Thailand, to tap early market opportunities. Bangkok Airways will operate an ATR72-600 turboprop with 70 seats for the non-stop flight from Bangkok's Suvarnabhumi airport to the Vietnamese island. Foreign carriers currently serving Phu Quoc are China Southern and Jetstar Pacific, although the latter is majority owned by flag carrier Vietnam Airlines.


June 2017
Bangkok Airways announced Bangkok Airways' plan to launch a third China-bound route out of Samui is facing further delay.
23rd June 2017
Bangkok Airways announced it was named the World's Best Regional Airline and Best Regional Airline in Asia in the Skytrax World Airline Awards announced on Tuesday during the Paris Air Show
Bangkok Airways was commended for giving travellers a "premium boutique experience and exceptional comfort" since its launch in 1968. The airline has since entered into code-share agreements with 23 other air carriers and strengthened its route network across Asia. The company offers 88 routes spanning 12 countries and 26 destinations – from Samui, Phuket, Krabi and Chiang Mai to Luang Prabang, Siem Reap, Yangon, Danang, Mumbai, Guangzhou and Maldives.
The company was also recognised as World's Best Regional Airline and Best Regional Airline in Asia in 2014 and 2016. It was also named Asia's Best Regional Airline in 2004, 2005, 2008, 2009, 2014 and 2016 and Southeast Asia's Best Regional Airline in 2006 and 2007.
5th June 2017
Bangkok Airways and Hong Kong Airlines enter codeshare agreement
Bangkok Airways, the Asia's boutique airline and Hong Kong Airlines, the Hong Kong based full-service carrier, have entered into codeshare partnership, giving travelers enhanced connectivity between Hong Kong and Thailand.

Under the agreement, Hong Kong Airlines customers can now travel with Bangkok Airways to Koh Samui directly from Hong Kong or via Bangkok using its domestic flights between Bangkok and Koh Samui. The codeshare flights has opened for sale on 1 June 2017 and for travel effective from the same day.
May 2017
Bangkok Airways and Bulgaria Air
Bangkok Airways confirmed it wuld wet-lease A319-100 from Bulgaria Air this Summer 2017. The contract will run form 15th May to October 28th and the aircraft will be deployed on double daily flights from Bangkok Suvarnabhumi to Phnom Penh as well as on daily rotations to each of Koh Samui and Dhaka.
April 2017
Bangkok Airways and Thai Airways enter codeshare agreement
Bangkok Airways announced it and Thai Airways had entered a codeshare agreement which will remain effective until late October. The two Thai-registered airlines signed the agreement on Monday. It covers 15 routes. Bangkok Airways will operate 10 domestic routes. They are Chiang Mai - Mae Hong Son; Samui - Phuket and between Bangkok and Samui, Chiang Mai, Chiang Rai, Phuket, Krabi, Lampang, Sukhothai and Trat. The airline will also operate four international round-trip routes between Bangkok and Danang in Vietnam, Luang Prabang in Laos, Maldives and Siem Reap in Cambodia. THAI will open one round-trip route between Bangkok and Singapore. More routes to be operated by THAI are still in the consideration process. The codeshare is effective from March 26 until Oct 27 this year. It can then be renewed by agreement on a six-monthly basis. Bangkok Airways has taken the important step to enter a code-share agreement with THAI which is the national carrier, a leading international airline with international service standards, and operates to 61 destinations across the world and Bangkok Airways' current network covers more than 12 domestic and 16 international destinations with strong connections to ASEAN countries and the airline continues to expand its route network. This cooperation will help to strengthen the relationship between both airlines as well as their respective networks, successively elevating the quality of service for Thai air carriers, which supports Thailand as the aviation hub of ASEAN.
April 2017
Bangkok Airways and Finnair enter codeshare agreement
Bangkok Airways announced an expanded codeshare partnership with Finnair. innair this week expands codeshare partnership with Bangkok Airways, covering the latter's service to Myanmar. From 17APR17, planned new codeshare routes as follow. Finnair operated by Bangkok Airways Bangkok – Mandalay and Bangkok – Yangon.
April 2017
Bangkok Airway's new boutique routes
Bangkok Airways announced it was exploring the next boutique routes. Bangkok Airways adopted its current business model nearly 20 years ago when LCCs began expanding in the Thai market. The new entrants offered cheap fares on short and medium routes. In response, Bangkok Airways decided to focus on non-budget travelers who were willing to pay a little bit more for comfort. Bangkok Airways has concluded a series of codeshare partnerships with larger international airlines to provide better connection for passengers traveling beyond its own network. There are now 22 codeshare agreements, ranging from Emirates and Japan Airlines to British Airways and, recently, state-owned Thai Airways International.
March 2017
Bangkok Airways becomes first Thai commercial carrier to complete AOC recertification
Bangkok Airways became the first Thai commercial carrier to complete its AOC recertification according to the Civil Aviation Authority of Thailand's revised, ICAO-compliant standards. For its part, with its renewed AOC in hand, Bangkok Airways can now focus on its 2017 business expansion and development plan, announced earlier this week at a news conference. Bangkok Airways currently operates thirteen A319-100s, ten A320-200s, five ATR72-500s, and seven ATR72-600s with a further two ATR72-600s and three A319s due this year. Bangkok Airways is taking part in an exercise for all Thai commercial carriers with CAA International, part of the International Directorate of the UK Civil Aviation Authority, providing assistance. In March 2017, Bangkok Airways announced it was considering its options in relation to its future A319/A320 leasing plans. Bangkok Airways are likely to once more turn to the wet-lease market for either another A319 or an A320 for a year-long contract. via Koh Samui. OE-LEF is currently operating from Suvarnabhumi to Phnom Penh, Siem Reap and Mandalay Int'l.
Bangkok Airways has announced in March 2017 that it is seeking to replicate its success in connecting the longhaul market with South-east African through its Bangkok, Koh Samui and Chiang Mai hubs. Frequency for its Bangkok-Danang service, launched in May last year, has already been stepped up from four-times weekly to daily since February. Beyond these two Vietnamese destinations, Bangkok Airways will expand its network to Ho Chi Minh City and Hanoi through codeshare partners in the near future. And despite Bangkok Airways' recent interest in growing seat capacity from China, the airline chief believes that growing Chinese visitor numbers to Koh Samui – where it owns and operates the island's airport – will not squeeze out the European market which has been a traditional stronghold for the destination.
March 2017
Bangkok Airways announces partnership with booking.com
Bangkok Airways has announced a partnership with Booking.com to connect travellers with a wide selection of places to stay through the airline's website. The partnership sees Booking.com's full selection of more than 1.1 million global accommodation options made available to online customers of Bangkok Airways. People travelling to Bangkok Airways' range of domestic and international destinations will be able to choose from more than 30 accommodation types, from apartments and homes to hotels, bed-and-breakfasts, villas, hostels and more. People travelling to Bangkok Airways' range of domestic and international destinations will be able to choose from more than 30 accommodation types, from apartments and homes to hotels, bed-and-breakfasts, villas, hostels and more.
December 2016
Bangkok Airways outlines Niki A320 Family Winter Leease plans
Bangkok Airways has outlined its proposed Niki A320 Family Winter lease plans. An A319-100 (OE-LND, msn 3689) will be deployed on return flights from Bangkok Suvarnabhumi to Phnom Penh as well as via Koh Samui to Singapore Changi while an A320-200 (OE-LEF, msn 4368) will be used on return flights from Bangkok Suvarnabhumi to Siem Reap, Mandalay Int'l, and Phnom Penh. Both contracts run from December 15, 2016 until March 25, 2017. In September 2016, Bangkok Airways renewed its IOSA Operational Safety Certificate. Recently, Bangkok Airways Public Company Limited has successfully certified by the audit procedures for conformity to the International Air Transport Association's Operational Safety Audit (IOSA), renewal certification is valid for two-year term, effective until 7 November 2018.
Route Map
Popular Routes
Bangkok

Koh Samui
Dhaka

Bangkok
Phuket

Koh Samui
Lampang

Bangkok
Mumbai

Bangkok
Bangkok

Singapore

---
The Fleet
---
Suvarnabhumi International Airport
HUB Airport
Bangkok Airways's hub is New Bangkok International Airport (Suvarnabhumi Airport), which is one of two international airports serving Bangkok. The other airport is Don Mueang International Airport. New Bangkok International Airport is the main hub for Thai Airways International and Orient Thai Airlines as well as Bangkok Airways. The airport has two runaways and has a passenger capacity of almost 60 million passengers. The airport was opened in September 2006 and is now the tenth busiest airport in the world and sixth busiest airport in Asia.

---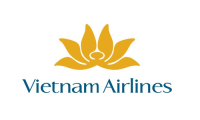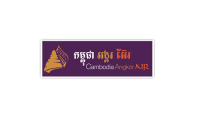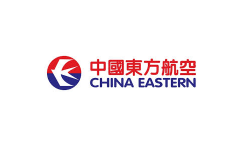 ---
Book Flights with Bangkok Airways
Make a Bangkok Airways reservation and find some amazing deals with discounted Bangkok Airways tickets at Alternative Airlines. Bangkok Airways flies to many destinations worldwide, offering a cost effective and safe service to all its passengers. Let Alternative Airlines help find you cheap Bangkok Airways tickets and make international and domestic flight reservations on Bangkok Airways today.
Browse the most popular Bangkok Airways flight routes to cities all over South East Asia. Alternative Airlines can help you make reservations on Bangkok Airways for international flights to lots of destinations within South East Asia. Use the following list of routes to help you plan your next flight. Book Bangkok Airways flights on Alternative Airlines to save big! Alternative Airlines is an online travel agency, specialising in booking lesser known airlines and remote destinations.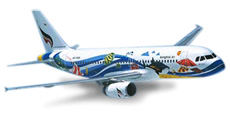 Bangkok Airways is based in the bustling city of Bangkok and this fabulous little airline specialises in getting you to places other airlines don't reach – like Siem Reap (for the temples of Angkor Watt) and Pattaya.
Bangkok Airways Flights
Today, Bangkok Airways flies to 9 countries in Asia and 20 destinations, 9 domestic and 11 international including Bangkok, Koh Samui, Phuket, Sukhothai, Pattaya Beach (Utapao), Chiang Mai, Trat in Thailand. In Cambodia, they fly to Phnom Penh and Angkor Wat (Siem Reap). In China destinations include Jinghong, Xi'an, Guilin, Hong Kong, Zhengzhou, Hangzhou, Shenzhen also Luang Prabang in Laos, Yangon in Myanmar plus Singapore and Hiroshima in Japan. New services include a twice-weekly service from Bangkok to the Maldives.
Bangkok Airways Fleet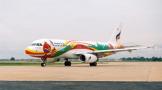 The network is operated by a fleet of 17 Aircraft: 2 x Airbus 319, 3 x Airbus 320, 4 x Boeing 717 and 8 ATR 72's
Bangkok Airways In-Flight Service
Bangkok Airways always strives to meet their passengers demands and they act positively to feedback from their guests. As a result their business class in now called "Bangkok Airways Blue Ribbon Class" The name speaks for itself and signifies top-notch service.They offer thai, asian and western cuisine on board accompanied by a wide selection of fine wines and soft drinks.
Bangkok Airways service includes Complimentary access for all passengers to Economy Class Lounge at Bangkok Airport.
Flights to Angkor Wat and Siem Reap Check out the on-line booking facility for competitive flights to Siem Reap from Phnom Penh and Bangkok for visiting the must see Temples at Angkor Wat. Bangkok Airways personifies the sort of small, caring, ambitious and progressive that we, at Alternative Airlines, urge you to support.
Bangkok Airways has launched a new daily domestic service from Bangkok (BKK) to Lampang (LPT) via Sukhothai (THS). The new route will be operated using an ATR-72 aircraft and commenced on February 11th 2010. Bangkok Airways is currently the only airline operating scheduled services to the two airports in north-west of Thailand.
BANGKOK AIRWAYS - Asia's Boutique Airline - extra information
Taking off daily with over a hundred flights per day from Bangkok's Suvarnabhumi Airport, Bangkok Airways flies travellers from around the world to more than twenty destinations across Thailand and Asia, including Samui, Phuket, Sukhothai, Luang Prabang and Siem Reap (Angkor).
Award-winning service - Bangkok Airways has been running a trusted flight network for over 40 years, and offers an award-winning boutique experience to its passengers. In fact, it's the only airline to win Skytrax Best Regional Airline in Asia for six consecutive years.
From the moment you arrive at the airport you'll be met with wide smiles and great customer service. You can then enjoy the benefits of the boutique lounges – open to all Bangkok Airways passengers at no extra cost. These are the places to have a drink, eat, check your email - it's all free. Once onboard, tasty meals and attentive crew will ensure you enjoy your journey from departures to arrivals.
If you upgrade to Bangkok Airways' new Blue Ribbon Business Class an even more exclusive reception awaits. Blue Ribbon lounges have sumptuous food, showers and library – even a massage parlour. And onboard, premium passengers will find comfortable seats, delicious meals and the very best inflight entertainment or for any passengers with Flyer Bonus Premier Membership.
Members of the Blue Ribbon Class have access to their own check-in counter in order to hasten the check-in process, receive an extra 10kg baggage allowance and enjoy wide and spacious seating with plenty of leg room.
All over Indochina - Wherever you want to fly in South East Asia, Bangkok Airways can take you there. Its' route network is growing all the time and with new direct flights between Phuket, Samui and Trat, there's no need to pass through Bangkok to find your beachside paradise.
Want to combine a Thai hill tribe trek with Cambodia's incredible temples? You can fly from Chiang Mai to Siem Reap, gateway to Angkor Wat. Or how about soaking up ancient Buddhist history on the Mekong River? Hop straight from Bangkok to Luang Prabang in Laos, a UNESCO World Heritage site.
Bangkok Airways participates in a code-share arrangement with a number of international airlines including EVA Airways, Etihad Airlines, Finnair, KLM/Air France, Air Berlin and Silk Air making a trip from UK to Southeast Asia a seamless and simple journey.
Bangkok extra information on Services and Products
Lounges with style
- Bangkok Airways' boutique lounges provide the style and comfort. Lounge has courtesy corners where passengers can treat themselves to free Thai and Western snacks and drinks. Free internet access is available while a kid's corner located within the lounge keeps the children entertainment while waiting to board the plane.
- Bangkok Airways also has its own business class lounges, the Blue Ribbon Club, designed for maximum comfort and convenience. Passengers can also enjoy additional services were recently included the availability of hot meals, a quiet library, and a personal shower room.
Exclusive Service
- Bangkok Airways is renowned for its hospitality and exclusive service. From the moment a passenger book their ticket to arrival at their destination they enjoy the personalized touch that make Bangkok Airways stand out.
Appetizing Menu
- From complimentary lounge snacks to delicious in-flight meals, Bangkok Airways is dedicated to providing high quality food for its passengers. Special vegetarian or Halal menus are available on request.
Brand New Aircraft
- Bangkok Airways has a fleet of modern aircraft comprised of nine ATR 72-500s, two Boeing 717-200s, seven Airbus 319s, and three Airbus 320s, all decorated with discintive liveries depicting exotic destinations, The airline is committed to passenger safety and comfort. All the aircraft in the fleet are brand new and are replaced every five years.
Boutique Airports
- Bangkok Airways has three privately owned airports – Samui Airport, Sukhothai Airport, and Trat Airport. Sukhothai Airport and Trat Airport having the honor of being awarded the Environmental Impact Assessment Monitoring Award 2009 by the Ministry of Natural Resources and Environment. The EIA Monitoring Award is given to companies that maintain environmental awareness and protection.
Samui Airport was announced the world's top ten airports following an annual "Best Travel Brand 2007" poll surveyed by one of Asia's forefront travel magazines, Smart Travel Asia. The development includes a walking street, just adjacent to the passengers' terminal, with boutique-style shops lining abreast.
Samui Airport is now the island's only gateway by air, serving direct flights from Bangkok, Phuket, U-Tapao (Pattaya), Chiang Mai, Singapore and Hong Kong.
READ MORE ABOUT BANGKOK AIRWAYS
How to pay
You can pay for your flights with Bangkok Airways in the currency and payment method of your choice when booking through Alternative Airlines.
We accept PayPal making flight purchases with Bangkok Airways easy and more secure for customers. PayPal is one of the leading forms of online payment, with more than 169 million accounts worldwide.