Search & Buy Royal Jordanian Airlines Flights
Let's fly!

Select your payment method to view total prices including any payment fees:
Airlines will always try to sit children with their parents (subject to check-in)
Some airlines will allow travel for unaccompanied minors. Please email us to check.
The fare is based on the child's age on the date of travel.
More detailed information can be found here Traveling with children
Most airlines will let infants travel with their parent(s) for free. However some airlines will charge up to 10% of the adult ticket price. Click on 'Price Breakdown' to find out more.
If you are pregnant, but due before the flight departure date, please contact us once your baby is born and has a name. We can then add him/her to your ticket.
Infants will not be given a seat. The airlines expect parents to travel with them on their lap.
Airlines regard infants as being under 24 months old.
The fare is based on the child's age on the date of travel.
More detailed information can be found here Traveling with children

Buy
Royal Jordanian Airlines

Flights

Royal Jordanian Airlines Reservations with Alternative Airlines
Make an Royal Jordanian Airlines Booking and Find Some Amazing Deals
---
About Royal Jordanian Airlines
Royal Jordanian Airlines (Arabic : الملكيَّة الأردنيَّة‬) is the flag carrier airline of Jordan and operates from its hub airport at Queen Alia International Airport in Amman, Jordan. It was founded in 1963 under the name Alia Airlines, but has since changed its name to Alia - The Royal Jordanian Airlines in 2001. It has had many slogans since its founding, but its current slogan is "A World of Stories&rdquo. It has codeshare agreements with many airlines including Gulf Air, Syrian Airlines, TAROM, Oman Air, Middle East Airlines and Turkish Airlines.
Royal Jordanian Airlines' fleet comprises of Boeing 787s, Airbus A330s, A321s, A320s, A319s, Embraer 195s and Embraer 175s. The Airbus A340 is equipped with sleeper seats that recline to a flat, 180-degree position. The Boeing 787 Dreamliner is often used on the longer flights, for example to the United Kingdom and the USA. Royal Jordanian Airlines offers Crown Class — a class fare that gives passengers premier check-in at Queen Alia International Airport and access to the fully equipped Crown Lounge.
---
Royal Jordanian Destinations
Royal Jordanian Airlines flies to destinations including Abu Dhabi, Accra, Aden, Bahrain, Basra, Belgrade, Berlin, Beirut, Brussels, Jakarta, Khartoum, Kuala Lumpur, Zurich, Vienna, Tunis, Tel Aviv, Tabuk and many others, and is the only Arab airline carrier which serves Israel.
---
Royal Jordanian Airlines Baggage Allowance
Carry-on Baggage
Royal Jordanian Economy class passengers are allowed one piece of carry-on baggage which can't exceed the weight of 7kg and the overall dimensions of 115cm. Crown Class passengers on Royal Jordanian are allowed two pieces of carry-on baggage with the same weight and dimensions for each bag — 7 kg and 115cm.
Checked Baggage
Royal Jordanian Economy class passengers are also allowed 2 pieces of checked baggage of up to 23 kg. Crown Class passengers on Royal Jordanian are allowed 2 pieces of checked baggage of up to 32 kg.
---
Royal Jordanian Airlines Check-In Information
Royal Jordanian Airlines Online Check-In
Royal Jordanian Airlines passengers can check-in online using the Royal Jordanian Airlines online check-in system. Online check-in opens 24 hours before your flight time and closes 4 hours before.
Royal Jordanian Airlines Airport Check-In
Passengers checking in at the airport for Royal Jordanian Airlines flights must check-in at least three hours before their flight time. For flights to and from the USA, Canada and the UK, the check-in desk closes 60 minutes before departure. For flights that are not to and from the USA, Canada and the UK, the desk check-in counter closes 45 minutes before departure. For flights that are to and from Aqaba, the check-in desk closes 30 minutes before departure.
Royal Jordanian Airlines Self-Check-In
Royal Jordanian provides a self-check-in service in order to reduce waiting times at check-in counters.
---
Oneworld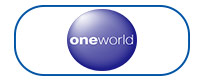 Royal Jordanian is part of the Oneworld alliance which is a leading global airline network, with 15 member airlines. Oneworld alliance now has a number of member airlines including Cathay Pacific, Finnair, LAN, TAM, Malaysia, Qantas, Qatar, SriLankan Airlines, Iberia, British Airways, American Airlines and many others.
Oneworld alliance covers more than a thousand destinations in 155 countries.
---
Royal Jordanian Airlines Meal and Alcohol Policy
On flights with a journey time of less than two hours, passengers will be served light snacks and beverage. On flights longer than two hours, meals will be served with a choice of meat, fish or vegetarian main. Alcohol is also served on longer flights.
---
Royal Jordanian Airlines Fare Classes
Travelers flying with Royal Jordanian have a choice of Economy Class or Crown Business Class. Passengers using Royal Jordanian Crown Business Class have access to the Royal Jordanian Crown Class Lounges at Queen Alia International Airport in Amman and King Hussein International Airport.
---
Book Royal Jordanian Seats
Select your preferred seat on your Royal Jordanian Airlines flight with Alternative Airlines. Make the most out of your inflight experience by choosing the seat you need. Wondering how to book your seats? Visit our airline seat selection page.
---
Alternative Airlines to Royal Jordanian Airlines
Please click on the logos below to find out more about airlines that fly similar routes to Royal Jordanian Airlines:
---

Royal Jordanian Airlines Hub Airport
Queen Alia Airport, Amman
Queen Alia International Airport is the main airport for Amman, Jordan and is the hub airport for Royal Jordanian Airlines, Jordan Aviation, Royal Falcon and Royal Wings. Other airlines which fly to and from this airport include Gulf Air, Iraqi Airways, flydubai, Etihad Airways, Alitalia, Air Arabia Jordan, Air Arabia Egypt and many others.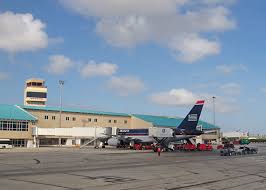 ---
Buy Discounted Royal Jordanian Airlines Tickets at Alternative Airlines
---
Royal Jordanian Airlines News
28th June 2018
Royal Jordanian Launches Amman - Copenhagen Flights
Royal Jordanian is now flying directly to Copenhagen. This 3 x weekly flights will give the airline a strong presence in the Scandinavian market and boost tourism from the Nordic countries to Jordan.
16th May2018
Royal Jordanian to put in order of narrow body aircraft for third quarter of 2018
Chief Executive, Stefan Pichier, told The National that Royal Jordanian will definitely go forward with a deal to bring in narrow body aircraft to its fleet in the second half of 2019.
18th April 2018
Braced for air strikes on Syria, some airlines re-route flights
Some major airlines were re-routing flights on Wednesday after Europe's air traffic control agency warned aircraft flying in the eastern Mediterranean to exercise caution due to possible air strikes into Syria. Eurocontrol said in a notification published on Tuesday afternoon that air-to-ground and cruise missiles could be used over the following 72 hours and there was a possibility of intermittent disruption to radio navigation equipment. U.S. President Donald Trump and Western allies are discussing possible military action to punish Syria's President Bashar Assad for a suspected poison gas attack on Saturday on a rebel-held town that had long held out against government forces. Lebanon's Middle East Airlines, one of the few to fly directly over Syria, is rerouting those flights temporarily, a Beirut airport source said.
A spokeswoman for Air France said the airline had changed some flights paths following the warning, including for Beirut and Tel Aviv flights, while budget airline easyJet said it would also re-route flights from Tel Aviv. Aviation regulators have been stepping up monitoring of conflict zones since Malaysia Airlines flight MH17 was downed by a surface-to-air missile over Ukraine in 2014, killing all 298 people on board. Recent warnings have tended to be after military action has started, and so Eurocontrol's pre-emptive notice suggests a heightening of regulatory scrutiny.Trump on Tuesday cancelled a planned trip to Latin America later this week to focus on responding to the Syria incident, the White House said. Trump on Monday warned of a quick, forceful response once responsibility for the attack was established.The Eurocontrol warning on its website did not specify the origin of any potential missile threat.
"Due to the possible launch of air strikes into Syria with air-to-ground and/or cruise missiles within the next 72 hours, and the possibility of intermittent disruption of radio navigation equipment, due consideration needs to be taken when planning flight operations in the Eastern Mediterranean/Nicosia FIR area," it said, referring to the designated airspace. Aviation regulators in countries including the United States, Britain, France and Germany have previously issued warnings against airlines entering Syrian airspace, leading most carriers to avoid the area. The only commercial flights above Syria as of 0115 GMT on Wednesday were being flown by Syrian Air and Lebanon's Middle East Airlines, according to flight tracking website FlightRadar24. At other periods later in the day, there were no flights using the airspace. Eurocontrol included a broader area outside the airspace controlled by Damascus in its statement. A spokesman for Germany's Lufthansa said on Wednesday its airlines were aware of the Eurocontrol warning and were in close contact with authorities. "As a proactive precaution, Lufthansa Group airlines have already avoided the airspace in the eastern Mediterranean for some time now," he said.
Ryanair, British Airways, Etihad Airways, and Royal Jordanian representatives said flights were operating normally at their respective airlines, but the situation was being monitored closely. Emirates also said it was closely monitoring the situation and that it would "make adjustments as needed". EgyptAir is not currently planning changes to flight paths following the warning, a source close to the matter said. Israel's flag carrier El Al declined to comment. EgyptAir and several other major airlines that fly in the area did not respond immediately to a request for comment. The Nicosia flight information region named in the Eurocontrol statement covers the island of Cyprus and surrounding waters, according to a map on the agency's website. The same map did not designate any specific territory as being the "Eastern Mediterranean" region. Last year, North Korea tested missiles without warning, leading some airlines to re-route flights to avoid portions of the Sea of Japan. Eurocontrol's warning cited a document from the EuropeanAviation Safety Agency (EASA), Europe's safety regulator.
8th March 2018
Royal Jordanian Invites People to Choose a Name for its Frequent Flyer Programme
Royal Jordanian has invited its Jordanian fans, customers and frequent flyers to take part in renaming the airline's loyalty program, by submitting their suggestions through RJ's social media channels.The carrier says rebranding the name comes in line with its business plan to restructure and strengthen the programme's offerings.
RJ says the name should follow certain criteria: a one- or two-word name that should work in both Arabic and English and reflect pride; it should relate to Royal Jordanian and flying. The tone should be premium and elegant, yet the name itself should be catchy and easy to read and pronounce.
4th December 2017
Royal Jordanian turnaround plan, with new Washington DC route, would be subject to US anti-Gulf tax
Royal Jordanian is once again in turnaround mode. Having been battered by the global financial crisis, Arab Spring and regional instability, RJ's mid-decade stability was short lived as currency swings and over expansion in Asia returned it to a loss. New CEO Stefan Pichler has a five year management plan to reduce unit costs by 6%, while growing unit revenue 7%.RJ will consolidate its narrow body fleet, likely removing its Embraer E-jetsand growing the number of Airbus narrowbodies. RJ's widebody fleet of 787s – already reduced from its initial order – may be capped.
There is significant underutilisation of the 787 fleet, which means that RJ would be enabled to achieve its objective of opening Washington DC service within five years. However, Royal Jordanian's US network would be subject to a proposed tax provision from the US that targets Gulf super connector airlines. RJ, a member of American Airlines' antitrust immunity joint venture, appears to become a casualty if the bill passes into law. Other network developments include RJ's plan to convert Copenhagen and Stockholm charters to scheduled service while developing a secondary hub at Aqaba, Jordan's gateway to Red Sea tourism. Mr Pichler is RJ's latest executive out to prove Royal Jordanian has a sustainable market niche in the Levant, despite strong growth from super connectors in the Arabian Gulf.
15th November 2017
Royal Jordanian Airlines Selects Boeing To Provide 787 Flight Training
Boeing (BA) and Royal Jordanian Airlines announced at the 2017 Dubai Air Show the carrier has selected Boeing to provide its 787 flight training. Under the five-year strategic agreement, Boeing will provide Royal Jordanian with a comprehensive training solution, including pilot type-rating and recurrent training at its London Gatwick training campus. Over the next 20 years, Boeing projects a global demand for more than 1.2 million pilots and technicians with more than ten percent of that driven by the Middle East.
14th September 2017
Royal Jordanian Announces New Meals for Short, Medium Flights
Royal Jordanian will offer a new selection of snack meals to economy class passengers on all short- and medium flights, starting from September 15. RJ President/CEO Stefan Pichler said the move is in keeping with the prevalent tendency in the global air transport industry regarding onboard food offerings. "We have reworked and enhanced our onboard food concept," he said, adding that Royal Jordanian would offer high-quality snack meals to its guests, in cooperation with dnata Catering Jordan, whose professional chefs are known for their proficiency in preparing food menus for international airlines operating at Queen Alia International Airport. Snacks that will be offered on flights to and from all medium- and short- haul destinations will consist of a variety of cheeses, cold meats, entrees and Arabic desserts, as well as mineral water and juices. These food and beverage offerings will cater to the varied tastes and desires of RJ customers, which count multiple nationalities. Pichler pointed out that Royal Jordanian will continue offering a new selection of hot meals and special, high-end catering services for its guests in the Crown Class on all medium and long-haul flights, as well as to all Economy Class passengers flying to and from its destinations in the US, Canada, the Far East and London. Pichler called on RJ customers to give the company their feedback — views and suggestions — regarding serving cold snack meals and stressed that the company is keen on hearing customers' opinions and will follow them as much as possible, according to the global standards followed in this regard.
March 2016
New route to Guangzhou
Royal Jordanian Airlines started operating its new regular route to Guangzhou with three weekly flights. Guangzhou is RJ's second Chinese destination and the fifth in the Middle East. The others are Hong Kong, Bangkok, Kuala Lumpur and Jakarta.
November 2016
Royal Jordanian announces it was to stop two of its Asia-Pacific services - to Guangzhou and Jakarta as due to financial reasons
The cancellation of these operations effectively ceases the airline's services to mainland China and Indonesia. Royal Jordanian currently operates a three-times-weekly Amman-Bangkok-Guangzhou service and a three-times-weekly Amman-Kuala Lumpur-Jakarta service. Following the closing of the two services, the carrier will still operate flights to three destinations in Asia-Pacific: Kuala Lumpur, Bangkok and Hong Kong. In November 2016, Royal Jordanian took delivery of its latest - sixth - Boeing 787 Dreamliner. This aircraft and a seventh B787, expected to join the RJ fleet at the beginning of next year, are being operated on a capital lease. The other five Dreamliners are being operated on an operational lease. The B787s are replacing Airbus A340s and A330s the carrier previously operated; five of these aircraft types were phased out two years ago and another two A330s are expected to be retired from the RJ fleet in the near future. In March 2017, Royal Jordanian Airlines announced it had banned any electronic or electrical devices on board flights to or from the United States.
---