Royal Jordanian Airlines Reservations with Alternative Airlines
Make a Royal Jordanian Airlines Booking and Find Some Amazing Deals
---
About Royal Jordanian Airlines
Royal Jordanian Airlines (Arabic: الملكيَّة الأردنيَّة‬) is the flag carrier airline of Jordan and operates from its hub airport at Queen Alia International Airport (AMM) in Amman, Jordan. It was founded in 1963 under the name Alia Airlines but has since changed its name from Alia to The Royal Jordanian Airlines in 2001. It has had many slogans since its founding, but its current slogan is "A World of Stories". It has codeshare agreements with many airlines including Alitalia, American Airlines, British Airlines, Etihad Airways, Iberia, Malaysia Airlines, Middle East Airlines, Qatar Airways, Royal Air Maroc, S7 Airlines, Gulf Air, Syrian Airlines, Oman Air, Middle East Airlines and Turkish Airlines.
Royal Jordanian Airlines' fleet comprises of Boeing 787s, Airbus A330s, A321s, A320s, A319s, Embraer 195s and Embraer 175s. The Airbus A340 is equipped with sleeper seats that recline to a flat, 180-degree position. The Boeing 787 Dreamliner is often used on the longer flights, for example to the United Kingdom and the USA. Royal Jordanian Airlines offers Crown Class — a class fare that gives passengers premier check-in at Queen Alia International Airport and access to the fully equipped Crown Lounge.
The airline operates over 500 flights per week, with at least 110 daily departures to 43 destinations in 31 countries.
Did you know, when you book your Royal Jordanian Airlines flights through Alternative Airlines you can choose to pay using Jordanian Dinar? It's just one of the 160 currencies that you choose from!
---
The Fleet
As of October 2020, Royal Jordanian Airlines fleet consisted of over 20 of the following aircraft:
5 Airbus A319-100
6 Airbus A320-200
2 Airbus A321-200
7 Boeing 787-8
2 Embraer 175
2 Embraer 195
---
Royal Jordanian Destinations
Royal Jordanian Airlines flies to destinations including Abu Dhabi, Accra, Aden, Bahrain, Basra, Belgrade, Berlin, Beirut, Brussels, Jakarta, Khartoum, Kuala Lumpur, Zurich, Vienna, Tunis, Tel Aviv, Tabuk and many others, and is the only Arab airline carrier which serves Israel.
Malaysia Airlines Destinations
(Correct as of October 2019)
| AIRPORT | CITY AND COUNTRY |
| --- | --- |
| Houari Boumediene Airport (ALG) | Algiers, Algeria |
| Vienna International Airport (VIE) | Vienna, Austria |
| Bahrain International Airport (BAH) | Manama, Bahrain |
| Montréal–Pierre Elliott Trudeau International Airport (YUL) | Montréal, Canada |
| Larnaca International Airport (LCA) | Larnaca, Cyprus |
| Copenhagen Airport (CPH) | Copenhagen, Denmark |
| Cairo International Airport (CAI) | Cairo, Egypt |
| Paris–Charles de Gaulle International Airport (CDG) | Paris, France |
| Berlin Tegel Airport (TXL) | Berlin, Germany |
| Frankfurt am Main International Airport (FRA) | Frankfurt, Germany |
| Munich International Airport (MUC) | Munich, Germany |
| Athens International Airport (ATH) | Athens, Greece |
| Hong Kong International Airport (HKG) | Hong Kong, Hong Kong |
| Baghdad International Airport (BGW) | Baghdad, Iraq |
| Basra International Airport (BSR) | Bara, Iraq |
| Erbil International Airport (EBL) | Erbil, Iraq |
| Mosul International Airport (OSM) | Mosul, Iraq |
| Al Najaf International Airport (NJF) | Najaf, Iraq |
| Sulaimaniyah International Airport (ISU) | Sulaymaniyah, Iraq |
| Ben Gurion International Airport (TLV) | Tel Aviv, Israel |
| Leonardo da Vinci–Fiumicino International Airport (FCO) | Italy, Rome |
| Queen Alia International Airport (AMM) (HUB) | Jordan, Amman |
| King Hussein International Airport (AQJ) | Jordan, Aqaba |
| Kuwait International Airport (KWI) | Kuwait, Kuwait City |
| Beirut–Rafic Hariri International Airport (BEY) | Lebanon, Beirut |
| Kuala Lumpur International Airport (KUL) | Malaysia, Kuala Lumpur |
| Amsterdam Airport Schiphol (AMS) | Netherlands, Amsterdam |
| Hamad International Airport (DOH) | Qatar, Doha |
| Domodedovo International Airport (DME) | Moscow, Russia |
| King Fahd International Airport (DMM) | Saudi Arabia, Dammam |
| King Abdulaziz International Airport (JED) | Saudi Arabia, Jeddah |
| Prince Mohammad Bin Abdulaziz International Airport (MED) | Saudi Arabia, Medina |
| King Khalid International Airport (RUH) | Saudi Arabia, Riyadh |
| Tabuk Regional Airport (TUU) | Saudi Arabia, Tabuk |
| Barcelona El–Prat International Airport (BCN) | Spain, Barcelona |
| Adolfo Suárez Madrid–Barajas Airport (MAD) | Spain, Madrid |
| Khartoum International Airport (KRT) | Sudan, Khartoum |
| Geneva International Airport (GVA) | Switzerland, Geneva |
| Zürich International Airport (ZRH) | Switzerland, Zürich |
| Suvarnabhumi International Airport (BKK) | Thailand, Bangkok |
| Tunis–Carthage International Airport (TUN) | Tunisia, Tunis |
| Esenboğa International Airport (ESB) | Turkey, Ankara |
| Istanbul Arnavutköy International Airport (IST) | Turkey, Istanbul |
| Abu Dhabi International Airport (AUH) | United Arab Emirates, Abu Dhabi |
| Al Ain International Airport (AAN) | United Arab Emirates, Al Ain |
| Dubai International Airport (DXB) | United Arab Emirates, Dubai |
| Heathrow Airport (LHR) | United Kingdom, London |
| Chicago O'Hare International Airport (ORD) | United States, Chicago |
| Detroit Metropolitan Airport (DTW) | United States, Detroit |
| John F. Kennedy International Airport (JFK) | United States, New York City |
---
Royal Jordanian Airlines Baggage Allowance
Carry-on Baggage
Royal Jordanian Economy class passengers are allowed one piece of carry-on baggage which can't exceed the weight of 7kg / 15 lbs and the overall dimensions of 115cm / 45 in. Crown Class passengers on Royal Jordanian are allowed two pieces of carry-on baggage with the same weight and dimensions for each bag — 7 kg / 15 lbs and 115cm / 45 in. Please don't pack prohibted items in your carry-on bag such as flammable liquids, toxic substances, liquids over 100ml, sharp objects. These items will be removed from your bag and disposed at security.
Checked Baggage
Royal Jordanian Economy class passengers are also allowed 2 pieces of checked baggage of up to 23 kg / 51 lbs. Crown Class passengers on Royal Jordanian are allowed 2 pieces of checked baggage of up to 32 kg / 70 lbs.
---
Royal Jordanian Airlines Fare Classes
Travellers flying with Royal Jordanian have a choice of Economy Class or Crown Business Class. Passengers using Royal Jordanian Crown Business Class have access to the Royal Jordanian Crown Class Lounges at Queen Alia International Airport in Amman and King Hussein International Airport.
---
Economy Class
Economy Class facilities
As part of Royal Jordanian Airlines desire to offer traditional hospitality to each passenger, the airline continues to serve full meals on medium to long flights, and provide light snacks on shorter runs. The Economy class menu brings together an array of more than 40 delicious, flavorful dishes from local and international cuisine covering the three main meals of the day – breakfast, lunch, and dinner. Kids Meals are designed to taste great, provide high nutritional value, and be fun, the Kid's Meal always pleases the youngsters onboard. Royal Jordanian passengers each receive a selection of complimentary items onboard.
What are Economy Class seats like?
Arrive at your destination feeling fresh and full of energy, thanks to the comfortable flight you'll enjoy seated in the Economy class. Well-cushioned and spacious, your seat makes the most of the Economy. In-Flight entertainment is directly in front of you. Each seat comes equipped with an individual fan and reading light, a pocket for storing small items used during the flight, a clean headrest cover, and room to stretch your legs.
---
Business Class
Business Class facilities
With Business Class, dining is a feast of delicious and healthy choices, offering sumptuous food in an elegant setting. Every detail in the service, presentation, and flavour prove "Crown Dining" is worthy to its name. Prepared by chefs who care about food, and served by onboard staff who care about you, tasteful meals will satisfy even the most distinguished of palates.

Prior to boarding: A convenient way to get access to Crown Lounge for multiple trips. You can buy credits for multiple Lounge access in advance and get the advantage of locked-in Lounge prices over a period of time. Designed to satisfy the needs and desires of every passenger with a calming atmosphere to relax, work, hang out and dine. Curbside baggage handling, obtaining your boarding pass, and immigration processing without queuing allows you to process through quickly.
What are Business Class seats like?
With Business Class your seat can transform into a luxurious flatbed (on selected aircraft). Travellers flying with Business Class that wish to remain plugged into their work will find all the necessary productivity tools surrounding them. The spacious area provides plenty of room for those needing to work on laptop computers. USB ports are available (on select aircraft) for charging laptop computers, MP3 players, and other electronic devices.
Those wishing to see the time go by quickly can lose themselves in a world of excitement, adventure, drama or comedy through each seats personal TV screen and the "Crown Class" In-flight entertainment options.
---


Royal Jordanian Airlines Check-In Information
Royal Jordanian Airlines Online Check-In
Royal Jordanian Airlines passengers can check-in online using the Royal Jordanian Airlines online check-in system. Online check-in opens 24 hours before your flight time and closes 4 hours before. For a quick and easy process at the airport check-in online.
Royal Jordanian Airlines Airport Check-In
Passengers checking in at the airport for Royal Jordanian Airlines flights must check-in at least three hours before their flight time. For flights to and from the USA, Canada and the UK, the check-in desk closes 60 minutes before departure. For flights that are not to and from the USA, Canada and the UK, the desk check-in counter closes 45 minutes before departure. For flights that are to and from Aqaba, the check-in desk closes 30 minutes before departure. Please allow sufficient time to arrive at the airport to avoid long queues.
Royal Jordanian Airlines Self-Check-In
Royal Jordanian provides a self-check-in service in order to reduce waiting times at check-in counters. Self-check-in is really easy too use however, if your struggling to check-in there are always staff around that are willing to help you.
---
Royal Jordanian Airlines Meal and Alcohol Policy
On flights with a journey time of less than two hours, passengers will be served light snacks and beverage. On flights longer than two hours, meals will be served with a choice of meat, fish or vegetarian main. Alcohol is also served on longer flights.
---
Book Royal Jordanian Seats
Select your preferred seat on your Royal Jordanian Airlines flight with Alternative Airlines. Make the most out of your inflight experience by choosing the seat you need. Wondering how to book your seats? Visit our airline seat selection page.
---
Oneworld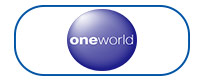 Royal Jordanian is part of the Oneworld alliance which is a leading global airline network, with 15 member airlines. Oneworld alliance now has a number of member airlines including Cathay Pacific, Finnair, LAN, TAM, Malaysia, Qatar, Sri Lankan Airlines, Iberia, British Airways, Japan Airlines, American Airlines and many others. Oneworld alliance covers more than a thousand destinations in 155 countries.
With this alliance, Royal Jordanian airlines can offer its passengers rewards, benefits each time they fly. The Royal Club has 4 tiers a Bronze Sunbird, Silver Jay, Gold Sparrow and Platinum Hawk. By flying frequently passengers can easily qualify to the higher tiers based on either the miles they earn from flights or the number of segments they travel.
---
Alternative Airlines to Royal Jordanian Airlines
Please click on the logos below to find out more about airlines that fly similar routes to Royal Jordanian Airlines:
---

Hub Airport
Queen Alia Airport, Amman
Queen Alia International Airport (AMM) is situated in Zizya, approx 30 kilometers (18 miles) south of Amman. The airport serves Amman, which is the capital and the largest city of Jordan. In 2021, Queen Alia International Airport served over 4.5 million passengers. The airport was awarded 1st place in 'Best Airport by Size and Region for the Middle East.
Queen Alia International Airport is the main airport for Amman, Jordan and is the hub airport for Royal Jordanian Airlines, Jordan Aviation, Royal Falcon and Royal Wings. Other airlines which fly to and from this airport include Gulf Air, Iraqi Airways, flydubai, Etihad Airways, Alitalia, Air Arabia Jordan, Air Arabia Egypt and many others.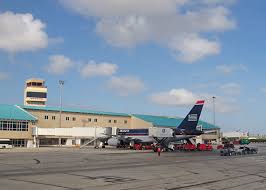 ---


Special Services
Royal Jordanian Airlines offer many special services to its passengers. Please see below the following services it currently offers:
Wheelchairs
If you require wheelchair assistance at the airport, you must inform Royal Jordanian Airlines of this at the time of your booking. You can request this service by getting through to the airline's offices; or the Alternative Airlines customer service team if you have booked through our website. For more information on this please see our wheelchair assistance page.
Unaccompanied Minors
Children aged between 2-5 years old: may be allowed to travel as Unaccompanied Minors only if a Royal Jordanian escort is arranged at least 48 hours before. Children ageing from 5 to 12 years old are accepted. Children aged from 12 to 18 years are only accepted on flights to/from USA or Canada.
For more information on this contact the airline or alternatively, contact us. Also, you can find more information on our unaccompanied minors page on this.
Flying whilst pregnant
Before 28 weeks of pregnancy, all expectant mothers are recommended to speak to their doctor before flying. Pregnant mothers beyond 28 weeks of pregnancy need to complete a certified medical report from their attending Gynecologist written within seven days prior to the date of travel and this report must be approved by Royal Jordanian Medical Adviser.
Flying with Pets
Pets are permitted to travel in the cabin as well as a pressurised and temperature controlled area of the aircraft. Pets such as dogs, cats and other small domestic animals traveling with the passenger on the same flight may be accepted as checked baggage.
---
Royal Jordanian Airlines WIFI
Royal Jordanian Airlines offers 'SkyConnect' wireless in-flight entertainment service on it's Embraer E175, E195 aircraft and more. WIFI access depends on flight time and destinations - check your itinerary to find out more.
---
Royal Jordanian Airlines FAQ's
How to contact Royal Jordanian Airlines?
If you have booked a Royal Jordanian Airlines flight ticket through Alternative Airlines and need help, please visit our Contact page to find all contact information. Our customer service are a hands-on team, if you have any queries please don't hesitate to contact us.
Can I buy Royal Jordanian Airlines flights on finance?
YES! By book Royal Jordanian Airlines flights through Alternative Airlines you can secure the prices of today and pay at a later date. At Alternative Airlines we offer 40+ payment methods including many buy now, pay later payment providers such as Klarna, Afterpay, Affirm, Uplift, Tabby and more. To find the best payment plan option for you, visit our Buy Now, Pay Later page.