Flights within Asia
Search and buy flights within Asia with Alternative Airlines! We offer flights around Asia from 100s of different airlines, with great prices and lots of choices.
---
About Asia
Asia is a continent in the eastern and northern hemispheres, it's surrounded by the east by the Pacific Ocean. It's the largest and most populous continent in the world, with a population figure of 4.1 billion. There are 48 countries in Asia, including India, China, Saudi Arabia, Indonesia and Vietnam. The continent is known for its beautiful ancient temples, sunny beaches and its scenic views. Asia is full of diversity with over 2,400 languages spoken such as Mandarin, Chinese, Hindi, Russian, Indonesian, Bengali, Japanese and more.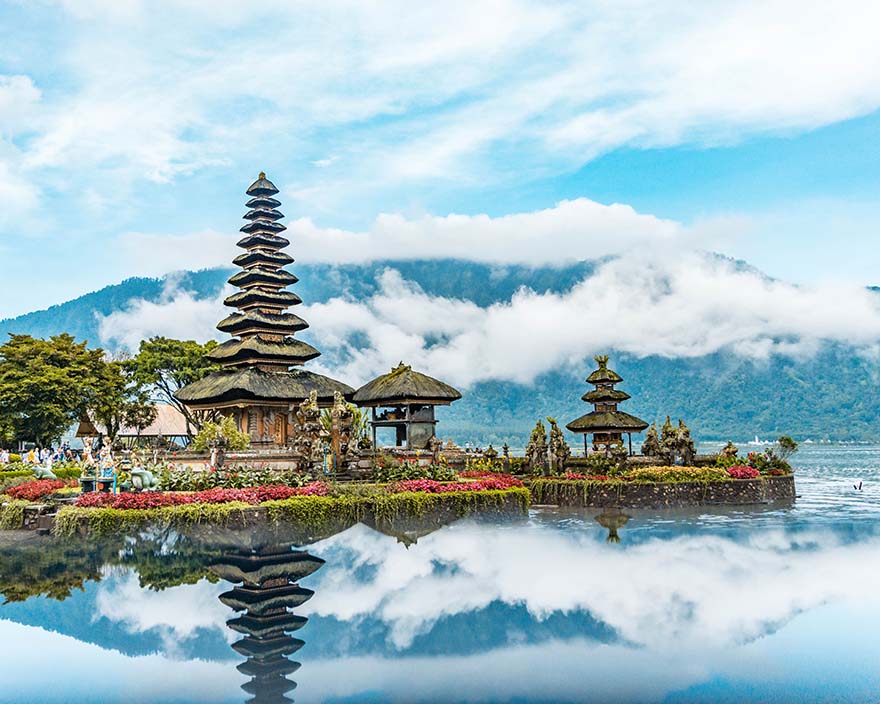 ---
Why Buy Flights within Asia?
With many Asian airlines available, you can get around the continent easily. There is an opportunity to fly domestically and internationally. Airlines that fly within Asia include Garuda Indonesia, Singapore Airlines, Japan Airlines, ANA, Cathay Pacific Airways and more.
Asia has so much to explore! Southeast Asia is considered the best place for backpacking travellers due to its safety levels, cheap transport and breathtaking viewpoints that you don't want to miss out on. Take a trip around Asia - begin in Thailand, then Laos, Cambodia and Vietnam.
Book your flight today with Alternative Airlines, to your dream destination in Asia.
---
Airlines within Asia
When you book through Alternative Airlines you can search for the best airlines to travel around Asia. Find out more about these Asian airlines including Singapore Airlines, Japan Airlines, Thai Airways, EVA air and more. These airlines fly to domestic destinations as well as International destinations in Asia.
Asia Airlines
Here are the most popular Asia Airlines. Travel to a destination in Asia with one of these airlines
Singapore Airlines
Singapore Airlines is the flag carrier airline of Singapore with its main hub found at Singapore Changi Airport. The airline flies to over 75 destinations in over 30 countries around the world.
Japan Airlines
Japan Airlines is the flag carrier of Japan headquartered in Shinagawa, Tokyo. The airline has 2 main hubs at Tokyo's Narita International Airport and Haneda Airport along with its secondary hubs. Japan Airlines flies to over 100 destinations domestically and internationally around Asia, the Americas, Oceania, and Europe.
ANA (All Nippon Airways)
ANA also known as All Nippon Airways is a Japanese airline with 2 main hubs in Tokyo–Haneda Airport and Tokyo–Narita Airport. The airline flies to domestic and international destinations across Asia, Europe, North America and Oceania. Overall, ANA flies to over 120 destinations.
Cathay Pacific Airways
Cathay Pacific Airways is the flag carrier and the largest airline of Hong Kong with its main hub and head office located at Hong Kong International Airport. The airline flies to over 200 destinations in over 50 countries globally.
EVA Air
EVA Air is a Taiwanese international airline based at Taoyuan International Airport. EVA Air flies to over 40 destinations around Asia, Australia, Europe and North America.
Thai Airways
Thai Airways is the flag carrier airline of Thailand with its main hubs located at Bangkok–Suvarnabhumi Airport and Phuket Airport. Along with its alliance, Thai Smile and Thai Airways fly to over 90 destinations.
Garuda Indonesia
Garuda Indonesia is the flag carrier of Indonesia, which is headquartered at Soekarno–Hatta International Airport. Garuda Indonesia schedules passenger flights to over 95 destinations across 12+ countries. The airline operates around 500 departures daily from its main hubs at Jakarta, Denpasar, Makassar and Medan.
---
Popular destinations in Asia
Travel to the most popular destinations in Asia and find what it has to offer. Use the search form at the top of the page to start searching for flights to a destination in Asia.

Bangkok
Bangkok is a popular destination in Asia that attracts over 22.5 million tourists a year. Bangkok the capital city of Thailand known for its vibrant life and ornate shrines. Places to visit in Bangkok include Wat Phra Chetuphon, Temple Of Dawn, Temple of the Emerald, and the Chatuchak Weekend Market.
Beijing
Beijing is another popular destination visited by tourists in Asia. Beijing is a city in China that attracts over 3 million tourists yearly, for its modern architecture, museums and friendly locals. Beijing is home to one of the most popular tourist attractions, the Great Wall of China. The Great Wall is over 21,000 km however tourists will only walk parts of it.
Siem Reap
Siem Reap is a city in Cambodia that attracts over 2.5 million tourists yearly. The city is home to the largest religious monument in the world (Angkor Wat) and is one of the most visited attractions in the country. You also can't miss out on the foods made in the local markets.
Bali
Bali is one of the most visited destinations in Asia! Bali is known for its stunning beaches and incredible waterfalls but there's more to Bali than beaches. There are amazing temples and rice fields to visit and great hiking spots for those that want to keep active during their time away. Bali is full of tranquillity, so if you're looking to get away for a relaxing vacation Bali has plenty of spas and retreats to offer.
---
FAQ's
How many countries are there in Asia?
Asia is made up of 48 countries including Japan, Indonesia, India, China, Thailand, South Korea, Philippines, Singapore, Vietnam, Malaysia, Hong Kong, Maldives, Macao, Mongolia, Brunei, Bangladesh, Nepal, Taiwan, Cambodia, Laos and more
Where is the best place to visit in Asia for backpack travellers?
Southeast Asia is known to be one of the best places for backpack travellers. Many backpackers will travel the 'Banana Pancake Trail', which includes visiting Cambodia, Thailand, Vietnam and Laos. To find out more read our Backpacking Southeast Asia blog.
What airlines fly into Asia from the UK?
Airlines that fly from the UK to Asia include British Airways, Virgin Atlantic, American Airlines and more. The airlines that fly from the UK to Asia all depend on the destination within Asia you wish to travel to.
Can I buy flights to Asia on finance?
Absolutely! If you didn't know already, Alternative Airlines offers flights on finance. When you book through Alternative Airlines you can spread the cost of your total flight fare over time. Alternative Airlines has many payment plan providers that let you slice the cost of your flight in instalments such as Klarna, Afterpay, Affirm, Tabby, Clearpay and more. Please bear in mind that the payment plan options available to you will depend on the country you live in.