Aeroflot Reservations with Alternative Airlines
Make an Aeroflot Booking and Find Some Amazing Deals
---
About
Aeroflot — Russian Airlines, regularly referred to as 'Aeroflot' is the flag carrier of Russia. The airline is based at Sheremetyevo International Airport (SVO) and offers flights to destinations domestically within Russia and across Europe, Asia, North Africa and North and Central America.
The airline is one of the oldest airlines in the world with its history dating back as far as 1923. Previously, the airline was the Soviet national airline and the largest airline in the world during the Soviet era. Aeroflot has a number of subsidary airlines: Pobeda, Rossiya (previously JSC Donavia) and Aurora.
The carrier has codeshare agreements with many airlines including Aerolineas Argentinas, Aeromexico, airBaltic, Air Europa, Air France, Air Serbia, Air Malta, Alitalia, Aurora, Bangkok Airways, Bulgaria Air, China Eastern, China Southern, Czech Airlines, Delta, Finnair, Garuda Indonesia, Icelandair, Kenya Airways, KLM, Korean Air, LOT Polish, MIAT Mongolian Airlines, Rossiya Airlines and S7 Airlines.
---
Fleet
Aeroflot has a fleet of Boeing, Airbus, Irkut and Sukhoi aircraft. The airline has over 250 aircraft within its fleet, including models such as Airbus A320, Airbus A321, Airbus A330 and the Boeing 777.
---
Destinations
Aeroflot flies to many destinations including Abu Dhabi, Antalya, Ankara, Baku, Bamako, Bangkok, Barcelona. Basel, Beijing, Beirut, Dubai, Frankfurt, Geneva, Goa, Hamburg, Kyiv, Kishinev, Krakow, Moscow, Munich and many others.
Domestic Destinations
CITY
AIRPORT
Abakan
Abakan International Airport (ABA)
Adler/Sochi
Sochi International Airport (AER)
Anapa
Anapa Airport (AAQ)
Arkhangelsk
Arkhangelsk (ARH)
Astrakhan
Narimanovo Airport (ASF)
Barnaul
Barnaul Airport (BAX)
Belgorod
Belgorod International Airport (EGO)
Chelyabinsk
Chelyabinsk Airport (CEK)
Gelendzhik
Gelendzhik Airport (GDZ)
Grozny
Grozny Airport (GRV)
Irkutsk
Irkutsk International Airport (IKT)
Izhevsk
Izhevsk (IJK)
Kaliningrad
Khrabrovo Airport (KGD)
Kazan
Kazan International Airport (KZN)
Kemerovo
Kemerovo Airport (KEJ)
Khabarovsk
Khabarovsk Novy Airport (KHV)
Khanty-Mansiysk
Khanty-Mansiysk Airport (HMA)
Krasnodar
Pashkovsky Airport (KRR)
Krasnoyarsk
Yemelyanovo Airport (KJA)
Magas
Magas Airport (IGT)
Magnitogorsk
Magnitogorsk International Airport (MQF)
Makhachkala
Uytash Airport (MCX)
Mineralnye Vody
Minerlanye Vody (MRV)
Moscow
Domodedovo International Airport (DME)
Sheremetyevo International Airport (SVO)
Vnukovo International Airport (VKO)
Murmansk
Murmansk Airport (MMK)
Nalchik
Nalchik Airport (NAL)
Nizhnekamsk
Begishevo Airport (NBC)
Nizhnevartovsk
Nizhnevartovsk Airport (NJC)
Nizhny Novgorod
Nizhny Novgorod International Airport (GOJ)
Novokuznetsk
Spichenkovo Airport (NOZ)
Novosibirsk
Tolmachevo Airport (OVB)
Novy Urengoy
Novy Urengoy (NUX)
Omsk
Omsk Tsentralny Airport (OMS)
Orenburg
Orenburg Tsentralny Airport (REN)
Perm
Bolshoye Savino Airport (PEE)
Petropavlovsk-Kamchatsky
Petropavlovsk-Kamchatasky Airport (PKC)
Rostov-on-Don
Platov International Airport (RVI)
Saint Petersburg
Pulkovo Airport (LED)
Salekhard
Salekhard Airport (SLY)
Samara
Kurumoch International Airport (KUF)
Saransk
Saransk Airport (SKX)
Saratov
Saratov Tsentralny Airport (RTW)
Stavropol
Stavropol Shpakovskoye Airport (STW)
Surgut
Surgut International Airport (SGC)
Syktyvkar
Syktyvkar Airport (SCW)
Tomsk
Bogashevo Airport (TOF)
Tyumen
Roschino International Airport (TJM)
Ufa
Ufa International Airport (UFA)
Ulan-Ude
Ulan-Ude Airport (UUD)
Ulyanovsk
Ulyanovsk Baratayevka Airport (ULV)
Vladikavkaz
Beslan Airport (OGZ)
Vladivostok
Vladivostok International Airport (VVO)
Volgograd
Gumrak Airport (VGD)
Voronezh
Voronezh International Airport (VOZ)
Yakutsk
Yakutsk Airport (YKS)
Yekaterinburg
Koltsovo International Airport (SVX)
Yuzhno-Sakhalinsk
Yuzhno-Sakhalinsk (UUS)
International Destinations
COUNTRY
CITY
AIRPORT
Armenia
Yerevan
Zvartnots International Airport (EVN)
Austria
Innsbruck
Innsbruck Airport (INN)
Vienna
Vienna International Airport (VIE)
Azerbaijan
Baku
Heydar Aliyev International Airport (GYD)
Belarus
Minsk
Minsk National Airport (MSQ)
Belgium
Brussels
Brussels Airport (BRU)
Bulgaria
Burgas
Burgas Airport (BOJ)
Sofia
Sofia Airport (SOF)
China
Beijing
Beijing Capital International Airport (PEK)
Guangzhou
Guangzhou Baiyun International Airport (CAN)
Shanghai
Shanghai Pudong International Airport (PVG)
Croatia
Dubrovnik
Dubrovnik Airport (DBV)
Split
Split Airport (SPU)
Zagreb
Zagreb Airport (ZAG)
Cuba
Havana
José Martí International Airport (HAV)
Cyprus
Larnaca
Larnaca International Airport (LCA)
Czech Republic
Karlovy Vary
Karlovy Vary Airport (KLV)
Prague
Václav Havel Airport Prague (PRG)
Denmark
Copenhagen
Copenhagen Airport (CPH)
Egypt
Cairo
Cairo International Airport (CAI)
Hurghada
Hurghada International Airport (HRG)
Sharm El Sheikh
Sharm El Sheikh International Airport (SSH)
Estonia
Tallinn
Tallinn Airport (TLL)
Finland
Helsinki
Helsinki Airport (HEL)
France
Lyon
Lyon–Saint-Exupéry Airport (LYS)
Marseille
Marseille Airport (MRS)
Nice
Nice Côte d'Azur Airport (NCE)
Paris
Paris Charles de Gaulle Airport (CDG)
Germany
Berlin
Berlin Schönefield Airport (SXF)
Dresden
Dresden Airport (DRS)
Düsseldorf
Düsseldorf Airport (DUS)
Frankfurt
Frankfurt Airport (FRA)
Hamburg
Hamburg Airport (HAM)
Hanover
Hannover Airport (HAJ)
Munich
Munich Airport (MUC)
Stuttgart
Stuttgart Airport (STR)
Greece
Athens
Athens International Airport (ATH)
Heraklion
Heraklion International Airport (HER)
Thessaloniki
Thessaloniki International Airport
Hong Kong
Hong Kong
Hong Kong International Airport (HKG)
Hungary
Budapest
Budapest Ferenc Liszt International Airport (BUD)
India
Delhi
Indira Gandhi International Airport (DEL)
Mumbai
Chhatrapati Shivaji Maharaj International Airport (BOM)
Iran
Tehran
Tehran Imam Khomeini International Airport (THR)
Ireland
Dublin
Dublin Airport (DUB)
Israel
Eilat
Ovda Airport (VDA)
Tel Aviv
Ben Gurion Airport (TLV)
Italy
Bologna
Bologna Guglielmo Marconi Airport (BLQ)
Milan
Milan Malpensa Airport (MXP)
Naples
Naples International Airport (NAP)
Rome
Leonardo da Vinci-Fiumicino Airport (FCO)
Venice
Venice Marco Polo Airport (VCE)
Verona
Verona Villafranca Airport (VRN)
Japan
Tokyo
Narita International Airport (NRT)
Kazakhstan
Aktau
Aktau Airport (SCO)
Aktobe
Aktobe (AKX)
Almaty
Almaty Airport (ALA)
Atyrau
Atyrau Airport (GUW)
Karagandy
Sary-Arka Airport (KGF)
Kostanay
Kostanay Airport (KSN)
Kyzylorda
Kyzylorda Airport (KZO)
Nur-Sultan
Nursultan Nazarbayev International Airport (TSE)
Shymkent
Shymkent International Airport (CIT)
Kyrgyzstan
Bishkek
Manas International Airport (FRU)
Osh
Osh Airport (FRU)
Latvia
Riga
Riga International Airport (RIX)
Lebanon
Beirut
Beirut–Rafic Hariri International Airport (BEY)
Lithuania
Vilnius
Vilnius International Airport (VNO)
Maldives
Malé
Velana International Airport (MLE)
Moldova
Chisinau
Chisinau International Airport (KIV)
Mongolia
Ulan Bator
Chinggis Khaan International Airport (ULN)
Montenegro
Tivat
Tivat Airport (TIV)
Netherlands
Amsterdam
Amsterdam Airport Schiphol (AMS)
Norway
Oslo
Oslo Gardermoen Airport (OSL)
Poland
Kraków
Krakòw John Paull II International Airport (KRK)
Warsaw
Warsaw Chopin Airport (WAW)
Portugal
Lisbon
Lisbon Airport (LIS)
Romania
Bucharest
Henri Coanda International Airport (OTP)
Serbia
Belgrade
Belgrade Nikola Tesla Airport (BEG)
Slovenia
Ljubljana
Ljubljana Jože Pučnik Airport (LJU)
South Korea
Seoul
Incheon International Airport (SEL)
Spain
Alicante
Alicante–Elche Airport (ALC)
Barcelona
Barcelona–El Prat Airport (BCN)
Madrid
Adolfo Suárez Madrid–Barajas Airport (MAD)
Málaga
Málaga Airport (AGP)
Palma de Mallorca
Palma de Mallorca Airport (PMI)
Tenerife
Tenerife South Airport (TFS)
Valencia
Valencia Airport (VLC)
Sri Lanka
Colombo
Bandarnaike International Airport (CMB)
Sweden
Gothenburg
Göteborg Landvetter Airport (GOT)
Stockholm
Stockholm Arlanda Airport (ARN)
Switzerland
Geneva
Geneva Airport (GVA)
Zürich
Zürich Airport (ZRH)
Thailand
Bangkok
Suvarnabhumi Airport (BKK)
Phuket
Phuket International Airport (HKT)
Turkey
Antalya
Antalya Airport (AYT)
Istanbul
Istanbul Airport (ISL)
United Arab Emirates
Dubai
Al Maktoum International Airport (DWC)
Dubai International Airport (DXB)
United Kingdom
London
London Heathrow Airport (LHR)
United States
Los Angeles
Los Angeles International Airport (LAX)
Miami
Miami International Airport (MIA)
New York City
John F. Kennedy International Airport
Washington D.C.
Washington Dulles International Airport (IAD)
Uzbekistan
Samarkand
Samarkand International Airport (SKD)
Tashkent
Tashkent International Airport (TAS)
Vietnam
Hanoi
Noi Bai International Airport (HAN)
Ho Chi Minh City
Tan Son Nhat International Airport (SGN)
---
Route Map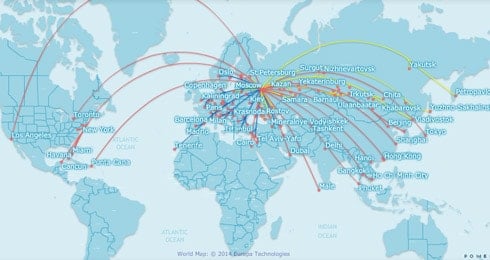 ---
Baggage Allowance
Carry-on Baggage Allowances
Aeroflot carry-on bag allowances are as follows:
Passengers are allowed to bring with them duty-free items, handbags, pocketbook, or purse. These items may not be used as a container to transport articles that would otherwise be regarded as baggage.
Economy and Comfort class passengers are permitted to bring one baggage piece up to a maximum weight of 10kg.
Business Class passengers are permitted to bring one baggage piece up to a maximum weight of 15kg.
The maximum dimensions for a carry-on item for all classes is 40 cm x 55 cm x 25 cm (15.7" x 21.6" x 9.8").
In addition to this, passengers may bring a small personal item on the flight with them free of charge, this can include: a rucksack weighing no more than 5kg, a bouquet of flowers, a suit bag, a child carrying device, goods purchased at duty free, walking aids, outerwear, and baby food to be eaten on the flight.
Checked Baggage Allowance
Aeroflot's free checked baggage allowance is dependant on the passenger's fare, and is free for the following classes, weights and dimensions:
Business Class — two pieces of baggage with a maximum weight of 32kg per piece.
Comfort Class — two pieces of baggage with a maximum weight of 23kg per piece.
Economy Class — one piece of baggage with a maximum weight of 23kg.
Economy Class Lite — no free baggage allowance.
Checked baggage must not exceed 158 cm in dimensions overall, regardless of the cabin class.
---
Check-In Information
Online Check-In
Aeroflot offers web check-in for passengers, where they can select seats and print boarding passes. This service begins 24 hours prior to departure and closes 45 minutes before departure.
For flights from Delhi, Dubai, Beijing, USA, Tel Aviv, Hanoi and Shanghai, the online check-in will close one hour prior to departure.
Web check-in can be completed on the Aeroflot web check-in page.
The airline also offers a mobile check-in service, wherein passengers can use the Aeroflot app for iOs, Android or Windows Phones. The same opening and closing times for online check-in apply to mobile check-in.
Airport Check-In
Airport check-in is also available for passengers that can't or don't want to check-in online.
Generally, the airport check-in desk will close 40 minutes before departure but there are some locations where it may close earlier. These are:
Zurich and Geneva, where the check-in desk closes 45 minutes before departure.
Beijing, Shanghai, Delhi, Dubai, Hanoi, Tel Aviv, Tenerife, Los Angeles, New York, Miami and Washington D.C, where the check-in desk closes an hour before departure.
Passengers for Sheremetyevo F or E, the check-in desk will open 2 hours before scheduled departure, closing 40 minutes before scheduled departure.
Passengers for Sheremetyevo B or D, the check-in desk will open 6 hours before scheduled departure, closing 40 minutes before scheduled departure.
---
Economy Class
Economy Class is the most basic fare class that Aeroflot offers.
Economy Class Facilities
Aeroflot's Economy Class facilities have a lot to offer, with free baggage (depending on fare type), spacious seats and free gifts for children aged 3–11.
Comfort items in Economy Class include pillows, travel kits and individual blankets. Please note of the availability of these items as it is dependant on the duration of the flight journey. Blankets are available only on flight journeys over three hours, pillows are handed out only on flights over six hours and travel kits are available on flights over eight hours.
Delicious meals are included in Economy Class, with a menu to choose from. Passengers can also order vegetarian meals and other special dietary meals.
In-flight entertainment is available on long-haul flights operated by wide body Airbus A330 aircraft.
WIFI can be used for a small fee.
Economy Class Seating
Comfortable seating can be enjoyed in Aeroflot's Economy Class, with personal TV screens fitted, travel kits and spacious legroom on long-haul flights. Short-haul flights don't have personal TVs included, however, comfort is maximised to each passenger.
---
Premium Economy
Premium Economy, known as the 'Comfort Class' is for those looking for more comfort at a reasonable price, available exclusively on flights operated by the Boeing 777.
Premium Economy Facilities
Passengers can enjoy an extended baggage allowance, a travel kit, pillows, blankets a personal workspace, delicious meals, in-flight entertainment, A USB charging port and WIFI.
What Are Premium Economy Seats Like?
Premium Economy seats are larger than Economy, with 96.5 cm (38") of pitch and 49 cm (19") of width. Seats are set out in a 2 x 4 x 2 formation.
---
Business Class
The Business Class cabin is Aeroflot's most premium cabin class.
Business Class Facilities
Passengers are treated to a number of Skypriority privileges including priority check-in, fast track security and passport control. At the Aeroflot lounge at Moscow airport, passengers can enjoy refreshments as well as a buffet-style meal. Traditional Russian caviar is also available for purchase.
In-flight, passengers are treated to a fantastic dining experience, with a choice of food and beverages from the airline's in-flight menu. The airline's in-flight entertainment system is built into each seat to keep passengers entertained throughout the flight.
What Are Business Class Seats Like?
Passengers are able to sit back and relax in Aerospace Diamond seats, which are lie-flat on the airline's long-haul, wide body planes. Each seat has a personal television built into the seat in front of them as well as foot space and storage racks. Passengers are provided with pillows, mattresses and sheets as well as complimentary headphones.
---
In-Flight Entertainment
The In-flight entertainment system is available for passengers travelling on long-haul flights. Passengers can enjoy in-flight entertainment system on built-in monitors, ranging from nine inches for Economy Class passenger to 15.4" for Business Class passengers. In-flight magazines are also provided on every flight in the seat pocket in front of the passenger.
TV
In-flight entertainment provides passengers with TV shows, kids channels, news, sports and popular games.
Movies
The airline shows a range of different movies for people of every age and every taste.
---
WIFI
The airline launched WiFi on board a number of their aircraft in 2012, which can be paid for on board with a credit or debit card. WIFI allows passengers to stay connected to life on the ground and is available on all flights operated by the Airbus A330 and Boeing 777.
WIFI Prices
WIFI prices are as follows (as of 2020):
| PACKAGE | VALID FOR | MB | PRICE |
| --- | --- | --- | --- |
| SMALL | 15 minutes | 10 | $5 USD |
| MEDIUM | 1 hour | 30 | $15 USD |
| LARGE | 3 hours | 100 | $40 USD |
| INFINITE | Flight duration | 150 | $50 USD |
---
Food
Meal Options
Economy Class passengers will be offered breakfast, lunch or snacks, depending on their destination, time and departure of the flight. Passengers can view the menu for their flight using by working out their flight duration, destination and route online via the Aeroflot website. Economy passengers can also purchase meals from the a la Carte menu, when flying from Moscow to a selection of destinations. These a la Carte meals must be ordered and paid for at least 36 hours before flying.
Comfort class passengers enjoy food created by Aeromar, a leading Russian catering company. For flights of six hours and more, passengers will receive two meals during the service, which will be served on reusable plastic dishes or porcelain dishes with metal cutlery. Passengers can view the menu for their flight via the Aeroflot website, under onboard service.
Business Class passengers can view their menu online on the airline website, with varying menus for long-haul or short and medium flights. The meal offered will depend on the time and duration of your flight. Menus come with a full drinks menu, inclusive of hot, cold, alcoholic and non-alcoholic drinks.
Special Dietary Requirements
Passengers can order a special meal if they have dietary requirements. These are at no additional cost, but must be ordered at least 36 hours before flying. The following are the special meals that can be ordered on flights:
National Cuisine
Russian Meal
Dietary Food
Diabetic Meal
Non-Lactose Meal
Low Fat Meal
Gluten-Free Meal
Low Calorie Meal
Low Salt Meal
Religious Meals
Muslim Meal
Halal Meal
Non-Vegetarian Hindu Meal
Kosher Meal
Lenten meal
Vegetarian Meals
Vegan Meal
Vegetarian Hindu / Asian Vegetarian Meal
Fruit Platter Meal
Child Meals
Child Meal
Baby Meal
Drinks & Alcohol
Passengers can enjoy a selection of hot and cold drinks, including alcoholic beverages. These are dependent on the flight duration and destination. Some classes will also receive a complimentary welcome drink as they board their flight.
---
Frequent Flyer
Aeroflot Bonus
Aeroflot Bonus is Aeroflot's frequent flyer program that allows passengers to earn miles through the airline's flights, affiliate airline flights and other non-airline member companies and services. With the miles earned, passengers can buy flights and flight upgrades on any Aeroflot or SkyTeam member airline.
Additionally, the more miles passengers earn, the higher tier of membership they receive.
There are three different levels of membership — Silver, Gold and Platinum. Each level of membership offers a range of benefits and requires a certain amount of miles to gain those benefits. Platinum membership offers the greatest benefits, followed by Gold and then Silver.
---
Airline Alliance
SkyTeam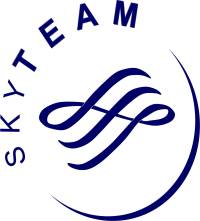 Aeroflot is a member of the SkyTeam airline alliance, which is one of the three major worldwide alliances. The SkyTeam alliance consists of 19 airlines across five continents that work together with codeshare and interline agreements to serve 630 million passengers each year. Other members of the SkyTeam alliance include:
---
Buy 2019 Rugby World Cup Tickets
Supporting Russia in the 2019 Rugby World Cup? Aeroflot are flying to both Chitose Airport (close to the Sapporo Dome) and Tokyo Narita Airport (close to Ajinomoto Stadium) during the Rugby World Cup!
---
Hub Airport
Sheremetyevo International Airport
Sheremetyevo International Airport is Moscow's largest and busiest airport and is the hub airport for Aeroflot. The airport has four terminals, three runways and has annual passenger traffic of around 45 million passengers each year.
Other than Aeroflot, Rossiya Airlines, Nordwind Airlines, Pegas Fly and Royal Flight all use Sheremetyevo International Aiport as their hub.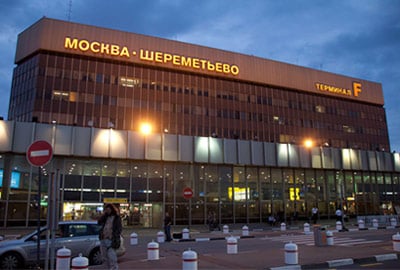 Credit: Dmirty Rozhkov on Wikimedia Commons
---
Alternative Airlines to Aeroflot
---
Book Aeroflot Flights in English
When choosing Aeroflot on Alternative Airlines, you can book your flights in English. This allows you to be assured that everything is dealt with in a smooth, secure and understandable way. We also offer peace of mind ensuring that passenger payments and details are protected.
---
Discounts
Buy any Aeroflot ticket with Alternative Airlines and get a discount flight ticket with our promo codes! There are many Aeroflot discount codes to use when you book with Alternative Airlines and pay with PayPal. All you need to do is select the flight you want from the results of flights that you search, use a PayPal discount code, pay and you have got yourself a discount ticket!
---
FAQ's
What other airlines fly to similar routes?
There are other airlines that fly to similar destinantions - such as JSC Donavia, Red Wings and more.