Search & Buy Middle East Airlines (MEA) Flights
Let's fly!

Select your payment method to view total prices including any payment fees:
Flying with children
Airlines will always try to sit children with their parents (subject to check-in)
Some airlines will allow travel for unaccompanied minors. Please email us to check.
More detailed information can be found here Travelling with children

Buy
Middle East Airlines (MEA)

Flights

Middle East Airlines (MEA) Reservations with Alternative Airlines
Make a Middle East Airlines Booking and Find Some Amazing Deals
---
About Middle East Airlines
Middle East Airlines or MEA is the national flag carrier of Lebanon and is headquartered in Beirut. In December 2015, Middle East Airlines announced it adding 1 additional flight every Saturday morning to Jeddah and Riyadh from Beirut. MEA offers only two classes on travel on all flights: Business Class (which is called Cedar Class) and Economy Class. The colours and the use of the tree of the Middle East Airlines logo reflect the design of the flag of Lebanon.
MEA Destinations
The Lebanese airline operates scheduled flights to Asia, Europe, the Middle East and Africa. Some of their most popular routes include Yerevan, Brussels, Larnaca, Copenhagen, Cairo, Paris, London, Dubai, Abu Dhabi, Geneva, Riyadh, Jeddah, Dammam, Doha, Kano, Lagos, Kuwait City, Abidjan, Najaf, Erbil, Accra, Rome, Baghdad and Rome.
Middle East Airlines has codeshare agreements with Aeroflot, Air Canada, Air France, Alitalia, Etihad Airways, Qatar Airways, Royal Jordanian, Saudia, TAROM and Tunisair.
---
Middle East Airlines Frequent Flyer Program
MEA operates a frequent flyer program called Cedar Miles to reward regular passengers with the airline.
Every time passengers fly with MEA or its partners you can collect Miles on Cedar Miles account, which can be redeemed for free tickets on MEA or any other airline partner. The further you travel, the more Miles you collect and upgrade your membership status from Blue to Silver then Gold and Platinum.
Cedar Miles can be earned and redeemed on all MEA flights and on all flights operated by Air France, KLM, and Qatar Airways and can be earned on stays at Rotana Hotels and all Hertz car rentals.
MEA Airline Alliance
Middle East Airlines is a member of the SkyTeam alliance. SkyTeam Alliance is a leading global airline network, with 20 member airlines. SkyTeam alliance was founded in 2000 and now consists of member airlines such as Aerolineas Argentinas, Aeromexico, Air Europa, China Southern, Alitalia, China Airlines, Delta, Garuda Indonesia, Kenya Airways, KLM and others. SkyTeam Alliance network has nearly 16,323 daily flights, with 1,052 destinations in 177 countries. Check out our page on How to book flights in Airline Alliances to find out more.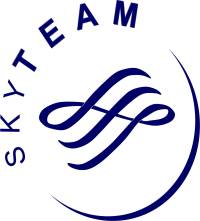 ---
Middle East Airlines Baggage
Carry-on Baggage
Middle East Airlines allows passengers to carry one piece of hand luggage of up to 10kg. This baggage must not exceed the overall dimensions of 115 cm.
Checked Baggage
Economy Class
23kg weight limit
When flying in Economy Class between Beirut and the following destinations, passengers are allowed 23kg of free checked baggage on MEA flights:

Athens, Brussels, Geneva, London, Milan, Nice, Paris, Rome
30kg weight limit
When flying in Economy Class between in Beirut and the following destinations, passengers are allowed 30kg of free checked baggage on Middle East Airlines flights:

Istanbul, Amman, Abudhabi, Al Najaf, Baghdad, Cairo, Dammam, Doha, Dubai, Erbil, Jeddah, Kuwait, Larnaca, Riyadh, Yerevan
35kg weight limit
When flying in Economy Class between Beirut and the following destinations, passengers are allowed 35kg of free checked baggage on MEA flights:

Abidjan, Accra, Kano, Lagos
40kg weight limit
When flying in Economy Class between Beirut and the following destinations, passengers are allowed 35kg of free checked baggage on Middle East Airlines flights:

Dusseldorf, Copenhagen, Frankfurt
Business Class
23kg weight limit
When flying in Business Class between Beirut and the following destinations, passengers are allowed three pieces of checked baggage, with a maximum weight of 23kg per bag on MEA flights:

Athens, Brussels, Geneva, London, Milan, Nice, Paris, Rome
60kg weight limit
When flying in Business Class between Beirut and the following destinations, passengers are allowed 35kg of free checked baggage on Middle East Airlines flights:

Istanbul, Dusseldorf, Copenhagen, Frankfurt, Amman, Abudhabi, Al Najaf, Baghdad, Cairo, Dammam, Doha, Dubai, Erbil, Jeddah, Kuwait, Larnaca, Riyadh, Yerevan
70kg weight limit
When flying in Business Class between Beirut and the following destinations, passengers are allowed 35kg of free checked baggage on MEA flights:

Abidjan, Accra, Kano, Lagos
---
Middle East Airlines Check-In
Online Check-In
Passengers can check-in for their Middle East Airlines by visiting the MEA online check-in page and entering their flight details. Online check-in opens 24 hours before scheduled flight departure time and closes three hours before.
Airport Check-In
Passengers can check in for their MEA flight by visiting the Middle East Airlines check-in desks at the airport. Airport check-in opens three hours before scheduled flight deparure time and closes at least 45 minutes—one hour before.
Middle East Airlines Route Map
Popular MEA Routes
Beirut

Amman
Geneva

Beirut
Dubai

Beirut
Paris

Dubai
Beirut

Larnaca
Damascus

Beirut

---
The MEA Airline Fleet
The MEA airline fleet consists of Airbus A320s, Airbus A321s, Airbus A330s and Embraer Legacy.
---
Middle East Airlines Hub Airport
Beirut-Rafic International Airport
Beirut-Rafic Hariri International Airport is the main airport of Beirut and the hub for Lebanon's national carrier, Middle East Airlines. The airport has three runways and can handle nearly 7 million passengers every year. Other airlines which fly to and from Beirut include Aegean Airlines, Aeroflot, Air France, Alitalia, British Airways, Bulgaria Air, Etihad Airways, Ethiopian Airlines and Germania.

---
---
Buy Discounted Middle East Airlines Tickets at Alternative Airlines
---
MEA Airline News
25th June 2018
Middle East Airlines fly to Madrid
Middle East Airlines began operating direct flights between Beirut'sRafiq Hariri International Airport (BEY) and Adolfo Suárez Madrid–Barajas Airport (MAD) last week. The airline flew its inaugural flight on 23rd June 2018. The launch of the flight was celebrated by various executives from Middle East Airlines, with the presentation of a special cake that featured the tail-wing of a Middle East Airlines jet across the front of the Spanish flag.
One stakeholder of Middle East Airlines, Melhem Riachi, described the launch as a significant day in Middle East Airline's history. He added that this is just the beginning of a plan to fly to new countries, including Portugal, Argentina and the rest of South America.
13th June 2018
Middle East Airlines project massive profit this year
Middle East Airlines will take in $1.3 billion USD in profit for 2018, according to the International Air Transport Association (IATA). The $1.3 billion total equates to $5.89 per passengers. A number of factors have contributed to Middle East Airlines' massive profit. One is the rise in oil prices, which is greatly benefiting revenues and oil-based economies in the region. Aero-political relations with the U.S. has also improved.
Collectively, Middle East Airlines are estimated to take in a net profit of $33.8 billion USD this year. In 2017, Middle East Airlines took in a total of $38 billion USD, however, this figure is misleading due to a number of special accounting items that boosted the airlines' profits last year.
Alexandre de Juniac, IATA's CEO, said that this profit intake will mark the fourth year in a row that Middle East Airlines' return on invested capital will be greater than the cost of capital. de Juniac is confident that this will help Middle East Airlines grow significantly in the future.
21st March 2018
Lebanese airliner resumes, announces 3 flights to Erbil
The Lebanese Middle East Airlines (MEA) has announced the resumption of their flights to and from the Erbil International Airport after the Iraqi government lifted the ban on international flights last Wednesday.
The airliner will have regular flights on Tuesdays, Thursdays, and Saturdays every week, it announced on its official Facebook page on Tuesday.
The first flight will take off on April 3, MEA stated.
The first international flight by the Saudi's flynas arrived at the Erbil airport from Jeddah on Monday, and since, other airliners such as flydubai have resumed flying.
State-owned Iraqi airways has also resumed non-stop international flights including with the Jordanian capital of Amman.
The Iraqi government imposed the flight ban just four days after the Iraqi-opposed Kurdistan Region independence referendum on September 25.
Since then, international travelers have been forced to go through Baghdad or Basra, and then board international flights.
Iraqi Prime Minister Haider al-Abadi told reporters on Tuesday that he decided to lift the ban after the Kurdistan Region accepted all "federal demands," which effectively put Erbil and Sulaimani airports under Iraqi federal authority.
6th October 2017
IATA: Middle East traffic has grown at average of 2% since start of 2017
IATA reported (05-Oct-2017) its Aug-2017 Air Passenger Market Analysis shows international RPKs flown by Middle Eastern airlines grew by 5.5% year-on-year in Aug-2017, a rates that is "broadly unchanged" from Jul-2017, but still well below the five-year average pace of 11.1%. In seasonally adjusted terms, regional RPKs have now trended upwards at an annualised pace of just 2% since the start of the year. The Middle East to North America market in particular has been hit by a combination of factors, including the now-lifted ban on personal electronic devices, as well as a wider impact from proposed travel bans to the US.
Traffic growth on the segment was already slowing in early-2017, alongside an easing in the pace of growth of nonstop services flown by the largest Middle Eastern airlines. RPKs flown on the market segment fell in year-on-year terms for the fifth consecutive month in Jul-2017, down 4.7%.
28th September 2017
Arab states, Iran suspend Kurdistan flights post referendum
Multiple Arab states, as well as Iran, have announced the suspension of flights to the semi-autonomous Kurdistan region of Iraq following this week's pro-independence referendum.

Thus far, EgyptAir and MEA - Middle East Airlines have announced the suspension of their respective flights to Erbil from September 29 onwards while Royal Jordanian has confirmed it will suspend its Erbil and Sulaymaniyah flights from the same date. The announcement follows an Iraqi government threat to close the airspace over Kurdistan unless Kurd authorities hand over control of Erbil and Sulaymaniyah airports to the central government by Friday.

The National Security Council of Iran has also announced that the country's airspace is closed to flights operating to and from Kurdistan, at the request of the Iraqi government. The Tasnim News Agency reports that the airports at Sulaymaniyah and Erbil are affected.

The ban is a retaliatory measure against Kurdistan's independence referendum which was held on Monday, September 25, which secured a 92% vote in favour of secession. Reuters reports that turnout for the vote was strong, with 72% of Kurdistan's 5.2 million eligible voters casting their ballot. The referendum has drawn criticism not just from Baghdad, but also from neighbours Iran and Turkey which fear it will destabilize the region further, in Turkey especially given its own restive Kurd population. As such, Turkish President Tayyip Erdogan has even threatened to 'turn off the oil tap' in response.

"After this, let's see through which channels the northern Iraqi regional government will send its oil, or where it will sell it," Erdogan said.

Although the airspace has now been closed, land borders remain open.

Currently, Mahan Air offers flights from Erbil to Tehran Imam Khomeini 3x weekly, while there are no direct flights from Sulaymaniyah to destinations in Iran.

As of September 27, Flightradar24 ADS-B data shows AtlasGlobal, Fly Baghdad, Iraqi Airways, Pegasus Airlines, Turkish Airlines and ZagrosJet all continue to serve Erbil and Sulaymaniyah on a regular basis.
Source: ch-aviation
12th September 2017
Middle East Airlines extends partnership with Amadeus
Lebanon flag carrier Middle East Airlines has extended its partnership with Amadeus, a leading technology partner in the global travel industry, to deliver enhanced and personalised experiences to its customers.

The extended partnership comes as Middle East Airlines aims to increase its commercial agility while gaining competitive advantages through new merchandising practices such as dynamic pricing, fare families and ancillary sales. In consideration of these aims, MEA will adopt a suite of tools which optimise merchandising opportunities and which enable more personalised experiences for its customers. MEA already migrated to Amadeus's advanced revenue management technology in November 2016, providing accurate and intelligent recommendations to customers while helping the airline to improve the management of fare families.

Adib Charif, head of IT at Middle East Airlines, said: "After having enjoyed a fruitful relationship with Amadeus for several years now, we are very happy to extend our collaboration. Throughout our time working with Amadeus, the company has demonstrated not only reliability and quality support, but its robust, stable and flexible solutions have been imperative in supporting our business strategies. Amadeus solutions enable us to operate efficiently, by delivering products and services that are beneficial to our customers while also keeping our operations running smoothly. The customer focus and team dedication give us great peace of mind; with Amadeus, we know our operations are in good hands."

The extension of Middle East Airlines' contract with Amadeus will see the latter deliver a range of technology solutions.

With Amadeus Payment Platform, Middle East Airlines will be able to increase customer satisfaction while the solution also contributes to an increased conversion rate. Amadeus Payment Platform will also enable the activation of payment in new channels, which can allow direct collection and easy payment for ancillary services, such as excess baggage charges.

Amadeus Revenue Management allows Middle East Airlines to improve the forecasting of seat availability, leading to fuller planes and more revenue. The solution improves productivity and enhances the user experience by managing operations from a single graphical user interface.

In addition, Middle East Airlines will be adopting Amadeus Reservation Desktop web, which automates functionalities for call centre agents and enables merchandising functionalities. This will allow the airline to drastically reduce the time needed for sale agents to sell tickets and provide better customer service.

Amongst other services, Middle East Airlines also uses Amadeus' Revenue Integrity solution, to automate processes and introduce self-management capabilities that better manage no-show situations; and Amadeus Digital Enhancement to bolster website features.

Maher Koubaa, vice president Airlines MEA at Amadeus IT Group, said: "Middle East Airlines has been a long-respected partner of Amadeus, and we're thrilled to extend our partnership with the airline, as well as expand it with the delivery of new solutions that will benefit both the airline and its customers. In particular, we're pleased to now offer Middle East Airlines the advantages of our Revenue Management System. We thank Middle East Airlines for its continued trust in Amadeus, and look forward to many more years of partnership."

As a part of its digital strategy, the two companies also launched a mobile application for Middle East Airlines that introduces new functionalities on different devices enabling guests to organise and manage their journey with even greater ease. The airline was the first in the region to implement Amadeus' latest mobile solution with the vision of continually adopting innovative technology to reimagine the flying experience. - TradeArabia News Service
15th July 2017
MEA Airlines announced it has postponed its board elections over lack of quorum. Elections for Lebanon's Middle East Airlines' board of directors were postponed Saturday until further notice over a lack of quorum.
12th July 2017
Middle East Airlines made a profit of over $1 billion since 2002 thanks to the reforms and restructuring program
The company made this statement following the board of directors meeting that examined the stages the national carrier passed through in the past 20 years.
"The results of 2016 are positive and detailed in the company's history as the total consolidated profits achieved over the past 15 years exceeded the threshold of $1 billion, including more than $400 million over the last five years. Since 2002, the company has been making operational profits in the most difficult security and political conditions experienced by Lebanon."
It stressed that the company was able to make steady profits despite the volatile situation in the Middle East region and the global financial markets crisis. The board highlighted the impact of the rise of oil prices a few years ago on the overall profits of airlines
"In 2016, operating profit was about $83 million and net profit and about $94 million, private funds also exceeded the level of $800 million against a deficit of $44 million at the end of 1997," the statement read.
"These results would not have been achieved without many factors, most notably the existence of effective and harmonious management and board of directors."
"We have driven the company away from political rivalries and conflicts because the Middle East is for all Lebanese and travelers and serves all people," it added.
The board of directors reminded of the measures and bold decisions it has adopted to save the airline which was enduring heavy losses before the new management took over.
"Closing the money-losing destinations: the decision to close some of the losing destinations and long-distance such as Sao Paolo, Sydney and Kuala Lumpur, had no political appeal at the time. When the company improved in 2004, late Prime Minister Rafik Hariri asked for the opening of some new destinations we responded positively to this request; excess of staff surplus: In 2001, a decision was taken to dismiss the surplus of employees in return for compensation. In one day we reduced the number by half, and terminated the services of about 1,200 employees, in addition to 300 employees who resigned voluntarily; increasing the productivity of employees: Making the company benefit from the creative energies of all employees which helped save the company and ensure its continuity," the statement added.
The board stressed that the airline acquired new aircraft after the successful restructuring program.
"Fleet modernization: Since 2002, it has been decided to upgrade the fleet of the company, and the company has started buying and leasing new Airbus aircraft and now has 18 modern aircraft. Today we have one of the most modern air fleets in the world, as the average age of aircraft is 5.5 years equipped with the highest technologies," the statement said.
11th July 2017
Middle East Airlines to Spread Wings Again as Laptop Ban Ends
Middle East carriers displayed an eight-year low drop in demand over the course of May, partially because of the ban on carry-on electronic items on direct flights to the United States from 10 airports in the region, according to the latest global passenger traffic figures from the International Air Transport Association (Iata).
According to the statistics, Middle East carriers showed a 3.7 percent rise in demand in May, with a 5.7 percent increase in capacity. Load factor dropped 1.3 percent to 69.8 percent.
"Although year-to-year comparisons are distorted by the strong performance for the same period a year ago, the slowdown also reflects the ban on the carriage of large portable electronics devices in the cabin from 10 airports in the region to the US, as well as a wider impact on inbound travel to the US from the Trump Administration's proposed travel bans," the report notes.
The move to remove the laptop ban was applauded last week by Emirates and Etihad, with both airlines noting they have met the enhanced security procedures called for by the US Department of Homeland Security.
"Effective immediately, the removal of the restrictions allows passengers flying to the US to carry all laptops, tablets, and other electronic devices onto the aircraft, subject to enhanced security measures," an Etihad spokesperson said.
Etihad operates 45 flights each week between Abu Dhabi and six American cities. The US is one of Etihad Airways' largest markets, with 203,515 passengers flying to the US between January 1 and April 30, up 13,157 passengers during the same timeframe in 2016.
Emirates, for its part, flies 101 flight departures each week to 12 US cities, despite having cut 25 flights per week in April.
May 2016
MEA proudly announced the arrival of its new A330
The new A330 aircraft, state-of-the-art and top in its class, arrived at Rafik Hariri International Airport-Beirut on May the 25th at 18:00 from Toulouse, France. MEA had chosen a spacious layout for its new A330, consisting of 44 seats in Cedar Class and 200 seats in Economy Class. With the arrival of this new aircraft, MEA today fully operates 20 brand new state-of-the-art aircraft, 5 A330's - 2 A321's and 13 A 320's. In December 2015, MEA started an additional flight every Saturday Morning to Jeddah and Riyadh. Starting 12 December, the schedule of MEA to/from Jeddah will be 2 flights per day, one flight in the morning and one flight in the evening. In 1945, Middle East Airlines was established and launched its first service from Beirut to the neighboring cities of Syria, Cyprus, Egypt then Saudi Arabia, Kuwait and other destinations in the Gulf. In 1963, after the merger with Air Liban, MEA added new European, Middle Eastern and West African destinations to its worldwide network.
April 2017
MEA Airlines announced it will be face competiton on its Paris-Beirut route. Aigle Azur, a French airline company, will start direct flights from Paris Orly to Beirut Rafic Hariri International Airport (BRHIA) on June 23. Middle East Airlines (MEA), which has a code-sharing agreement with Air France, is the only carrier so far on the Paris-Beirut route. Air France has a maximum of 14 flights per week. There is a chance that it will increase weekly flights by three. Aigle Azur will cover the rest. In May 2017, MEA Airlines announced it has signed a codeshare agreement with Turkish Airlines that will expand the commercial partnership between the two countries. Turkish Airlines will operate three daily flights while Middle East Airlines will have two daily flights.
March 2017
MEA has completed its fleet renewal plans with the decision to acquire four new aircraft for its long-haul services, replacing its current Airbus A330-200s. Two of the new aircraft will arrive in 2019, with the second pair in 2020. MEA currently has a fleet of five A330-200s, plus two A321s and 13 A320s. The long-haul choice follows on from 2016's decision to amend a 2012 order for 10 Airbus A320-family aircraft from an even split between the A320neo and A321neo to opting to take the entire order as the larger model. Five will arrive in 2019, with the remainder the following year. The two equipment decisions were made to allow MEA to continue its policy of keeping fleet age down.
In September 2016, MEA Airlines announced a new five-year master agreement with global communications partner Sita to introduce new, faster connectivity across its airline's network. The agreement includes Sita Connect which provides the airline with unrivalled network coverage. Sita's technology will ensure that MEA can maintain fast, effective links with its 26 outstations across the globe, providing a headquarters-like experience across its vast network. In October, MEA Airlines' alliance, SkyTeam, announced an online, retroactive credit tool to make it easier for frequent flyers to keep their account balances up-to-date. Already available across most of SkyTeam's 20 members, the tool works in real-time to validate retroactive requests for eligible flights in a matter of clicks.
In June 2012, MEA officially joined SkyTeam Alliance. SkyTeam is a global airline alliance providing customers from member airlines access to an extensive global network with more destinations, more frequencies and more connectivity. SkyTeam offers its 552 million annual customers over 15,000 daily flights to 1,000 destinations in 187 countries. In May 2016, MEA Airlines announced the arrival of its A330 aircraft. MEA chose a spacious layout for its new A330, consisting of 44 seats in Cedar Class and 200 seats in Economy Class. With the arrival of this new aircraft, MEA today fully operates 20 brand new aircraft, 5 A330's – 2 A321's and 13 A 320's.
---
Book flights with MEA Airlines
Make a Middle East Airlines reservation and find some amazing deals with discounted Middle East Airlines tickets at Alternative Airlines. Middle East Airlines flies to many destinations, offering a cost effective and safe service to all its passengers. Let Alternative Airlines help find you cheap Middle East Airlines tickets and make reservations on Middle East Airlines today.
Browse the most popular Middle East Airlines flight routes to destinations within the Middle Eastern regions. Alternative Airlines can help you make reservations on Middle East Airlines. Use the following list of routes to help you plan your next flight. Middle East Airlines flights on Alternative Airlines to save big! Alternative Airlines is an online travel agency, specialising in booking lesser known airlines and remote destinations.